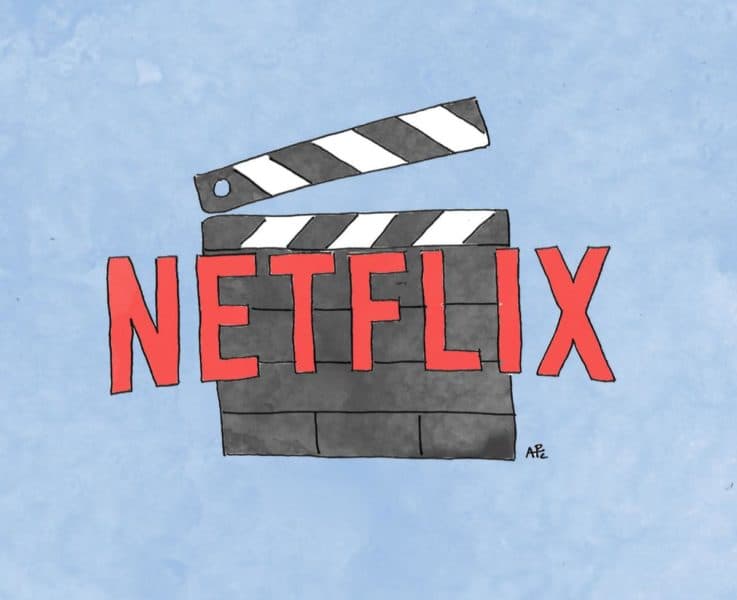 One of the reasons why I started writing this series of streaming-centered articles – other than, you know, the ongoing lethal pandemic driving everybody indoors and preventing any new movies from finding theatrical release – was to disprove the taken-for-granted assumption that there's nothing good to stream on Netflix. Not just Netflix, even, but that there was no "old movies" on any streaming platform whatsoever. Granted, most of them tend to skew more modern than not and their "classics" often make for a shaky foundation at best, but those movies are there if you spend more than five minutes searching the "recently added" section. Even outside of boutique streaming services like The Criterion Channel, Kanopy and Mubi, the great treasures of the silver screen are there for those who seek them out.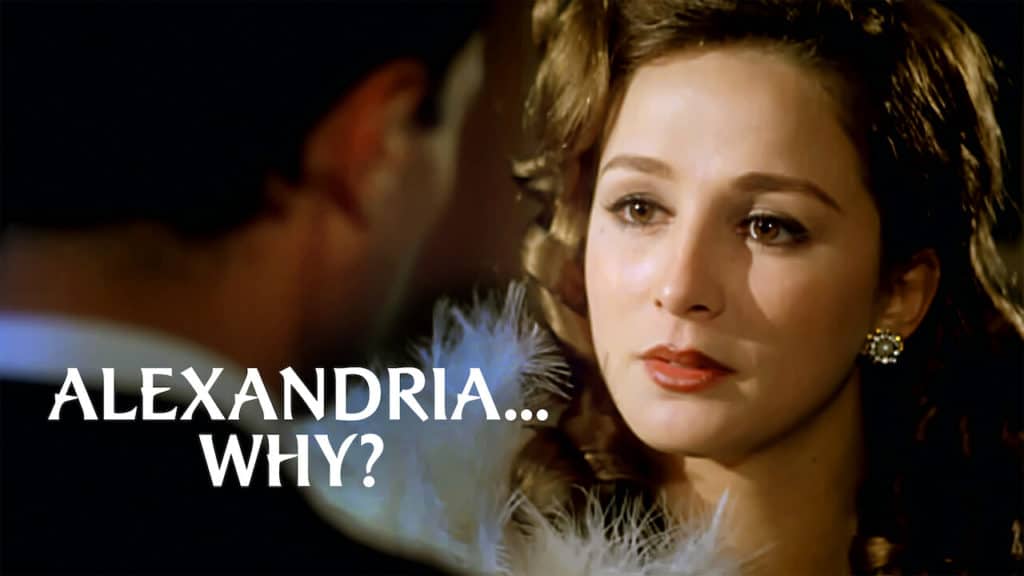 Alexandria… Why? (1979) – Case in point when it comes to the idea that there's more to Netflix than the last decade of American blockbusters is Alexandria… Why? (1979), a mid-century love-letter to the city of Alexandria and of the childhood of Egyptian director Youssef Chahine (in much the same vain as something like Alfonso Cuaròn's Roma from 2018). The first installment of a loosely-connected autobiographical quartet (not to be confused with the completely unrelated Alexandria Quartet novels), the film is a stark and gripping drama that, at least to me personally when I saw, did much to dissuade the exoticism and essentialization of the Middle East as inherently in opposition to countries in the Global North. Furthermore, it is merely one of a great many Chahine films that were quietly deposited on the streaming service that, collectively, serve as one of the greatest film syllabi available to general audiences. Incidentally, these films also includes the next two "Alexandria" installments – An Egyptian Story (1982) and Alexandria: Again and Forever (1989) – as well as The Blazing Sun (1954), Dark Waters (1956), Cairo Station (1958), Saladin (1963), The Land (1970), Return of the Prodigal Son (1976), The Emigrant (11994), Destiny (1997) and The Other (1999). Needless to say, I know what I'm going to be delving into over the rest of this month.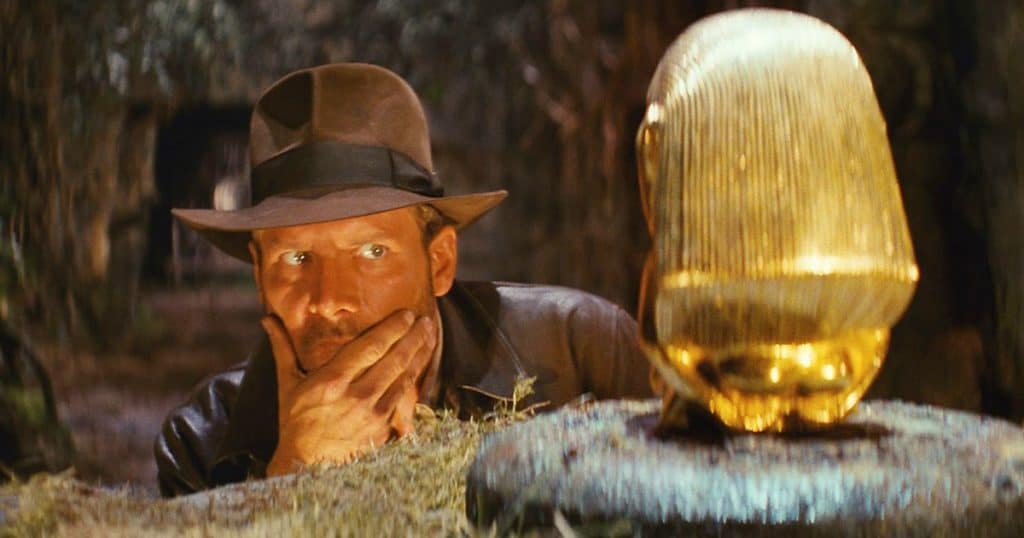 Raiders of the Lost Ark (1981) – The likelihood that Raiders of the Lost Ark needs any introduction from the likes of me is just sort of nil. It is one of the best and most popular movies ever made: the cornerstone of a decades-spanning franchise (reportedly about to get a Disney-branded continuation sometime in the near future), one of powerhouse director Steven Spielberg's finest accomplishments amid an unprecedentedly sterling career, certainly the most popular thing producer George Lucas ever worked on outside of the original Star Wars (1977), one of the three pillars of A-lister Harrison Ford's second-to-none career (the others being his turns as Han Solo and Rick Deckard respectively) and a seminal part of seemingly every person's childhood. Although the sequels all have their fans, defenders and apologists, like the original Star Wars trilogy, nothing that came after it never managed to quite stick the landing like the first movie did. It's fun and iconic and the perfect balm for another 31 days of face masks, sheltering in place canceled firework displays.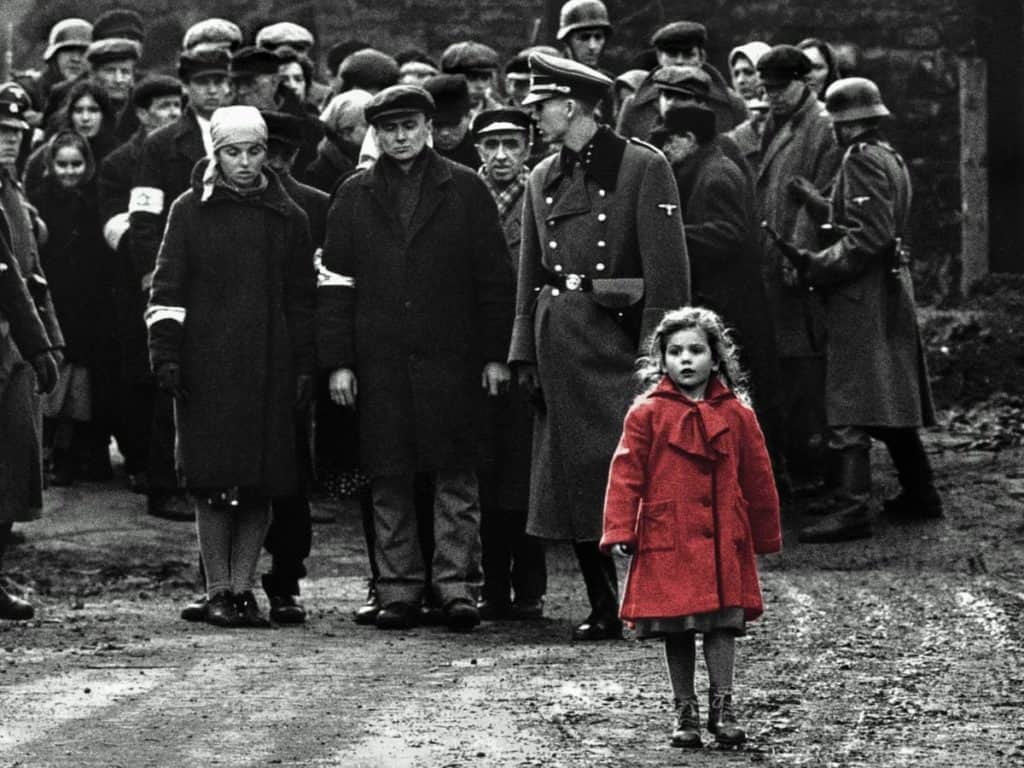 Schindler's List (1993) – We all have our little distractions in these trying times. This last month I took a cue from Guardians of the Galaxy (2014) director James Gunn and tried out a 30-day movie challenge: where each day challenges you with a different movie prompt for you to talk about. Day 14 was a movie that gave you depression (definitely a fun topic during these depressing time) and I could think of no better film to crown "most depressing" than Spielberg's heart-wrenching memorial for the Holocaust. To be sure, it's a damned heavy film, a fact that's foregrounded by its choice of stark, black-and-white photography only occasionally broken up by the haunting specter of a young girl in a red coat (the bleak, WWII-era story's only real splash of color). It is an emotionally devastating film that never fails to leave me hollowed-out and barren for the rest of the day. But it's like what Pixar taught us with Inside Out (2015): sometimes what you really need is a good cry.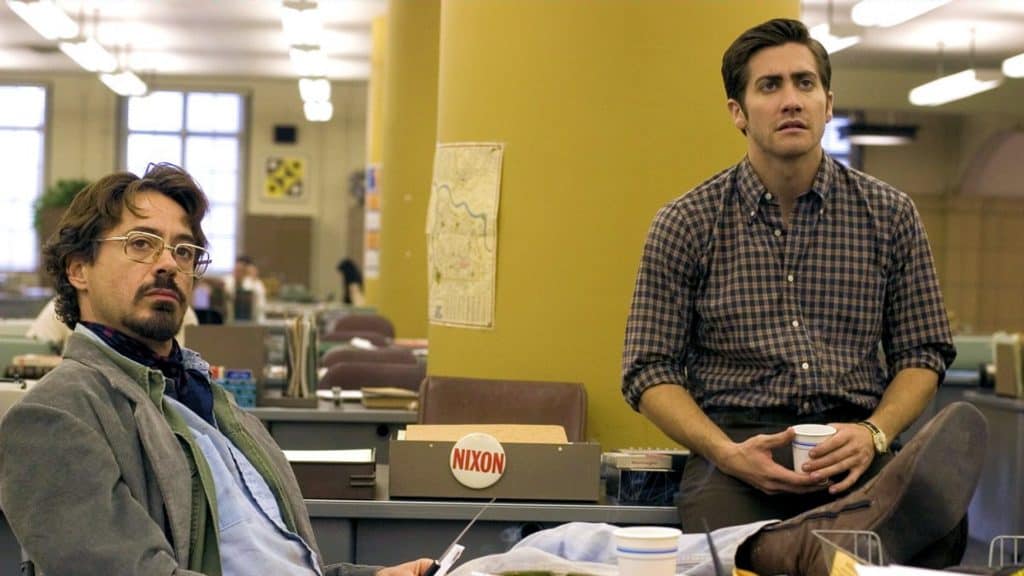 Zodiac (2007) – This arrestingly powerful David Fincher movie would have warranted a spot on one of these lists based on the merits of its production regardless of anything else happening in the world , but the current news cycle has made it particularly relevant once again (if only tangentially). Coming in at the contentious intersection of unregulated police brutality, the Me Too movement and the breakdown of well-intentioned authority within society, Joseph James DeAngelo Jr. – now confirmed to be the Golden State Killer – has been convicted of the 13 murders, 50 rapes and 100 burglaries that he committed between 1974 and 1986, many of which were perpetrated while he was working as a police officer (and was charged with protecting the public at large). Although Fincher's Zodiac is clearly concerned with a different set of crimes, this dark and contemplative meditation on terror, obsession and the dark side of the human condition: three things that we've grown all too re-accustomed to this last year.
Under the Skin (2014) – Leaving just ahead of the month's end is this transfixing pseudo-horror movie that, like Zodiac, explores fascinating aspects of the human condition at an arm's length. But rather than doing so from the perspective of a consummate observer or someone on the sociopathic fringe of the species, Under the Skin – the not-quite-a-thriller from English director Jonathon Glazer and the darkly captivating Scarlett Johansson – does so from the perspective of somebody who isn't human at all. What follow's is an ill-at-ease character study and semi-genre feature that is unlike anything else that you're likely to find on the streaming service and decidedly well worth the one-of-a-kind experience it promises.
Tell us what's wrong with this post? How could we improve it? :)
Let us improve this post!