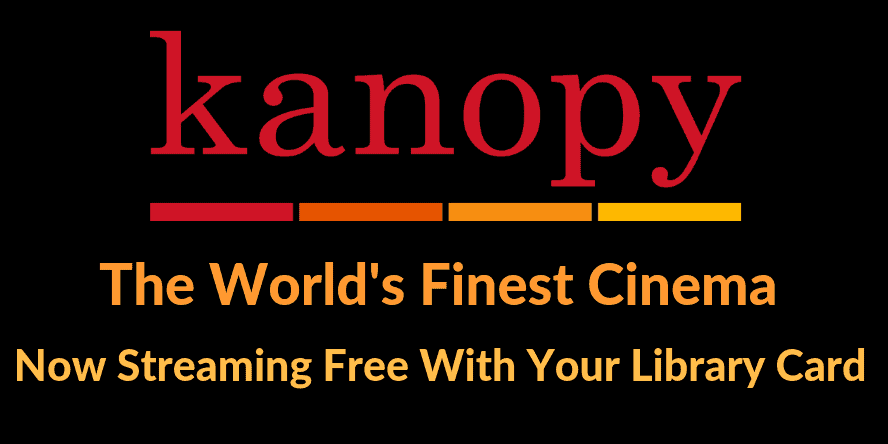 Summer, it seems, is creeping to a close once again. Schools seem intent on opening in-person in the Fall – regardless of what an unutterably terrible idea that is on its surface – and the long "summer break" that started in March is finally going to give way to formal learning the way that these things always do. And yet, given the way in which America has (poorly) handled the pandemic, you can rest assured that schools will shutter up soon enough and that kids will transition once again to e-learning from home.
But now, I hope, you are more familiar with the resources that are available to you when working and learning remotely. One such resource is Kanopy, the library and school-based movie streaming service that focuses on documentaries and classic and international films: the kinds of "textbooks" you would normally rely on schools for (in one form or another). And when things get worse (and, rest assured, they will get worse), this is the kind of service you can turn to in order to help supplement their flagging education,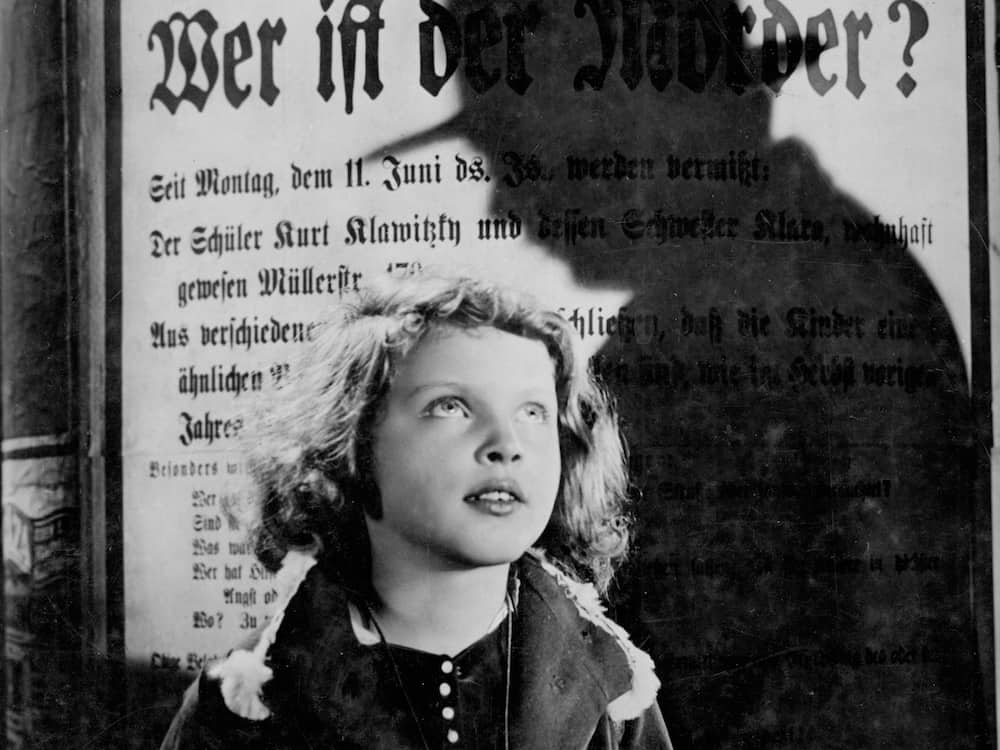 M (1931) – The 1930s were a fascinating and short-lived period in world cinema. The Nazis rise to power in Germany meant that many of that nation's filmmakers fled their homeland for parts unknown, often America with its already well-developed film industry. At the same time, Hollywood was engaged in a mad dash toward sound in the wake of The Jazz Singer (1927), which eventually solidified itself as the industry standard by the early 1930s. And, finally, the rise in prominence of Freudian psychoanalysis in the public mindset had led to an increasingly psychologically complex breed of film, especially from those films coming out of the German (and, in particular, German Expressionist) tradition. The confluence of these events resulted in a number of complex and memorable films, perhaps the best of which is Fritz Lang's M, one of the last films that the legendary director produced before his immigration to the United States after he famously turned down Joseph Goebbels's offer to head the German film industry under the Nazi regime. M is an odd sort of masterpiece, reminiscent for modern viewers of the Batman: The Animated Series episode "Trial," wherein the inmates of Arkham put Batman on trial for crimes committed against them. In M, a serial child murderer is drawing unwanted police attention on otherwise "innocent" criminals, causing them to hunt down the culprit themselves and try him for his transgressions. More than just being an engaging crime thriller, it explores deviance, depravity and notions of justice far better than even many modern procedurals do (which fall squarely on the side of "law and order," complete with all of the unfortunate implications naturally baked into that phrase).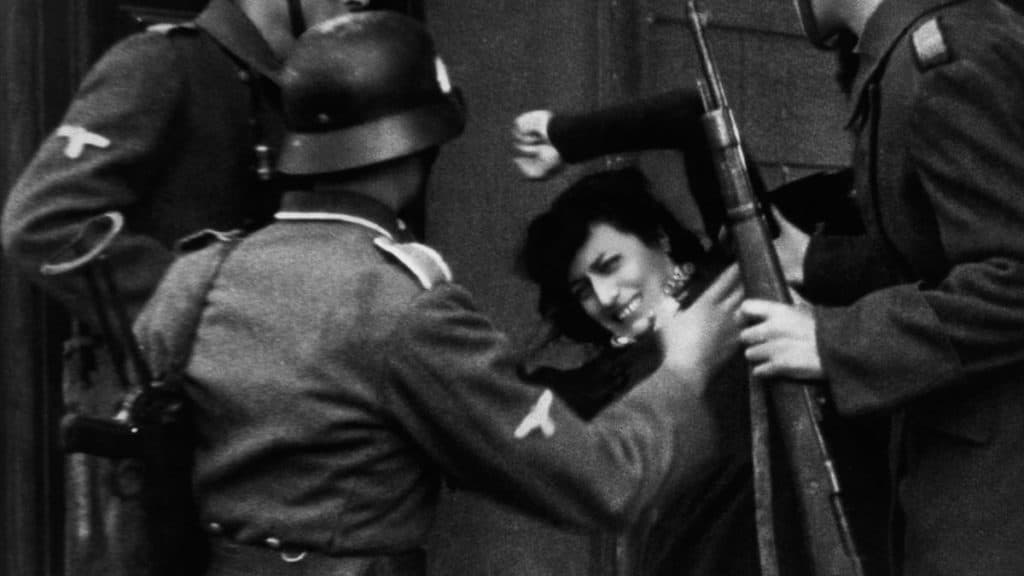 Rome, Open City (1945) – Every movie fan has their quirks: widely-loved genres, movements or filmmakers that they just can't get into, no matter how hard or repeatedly they may try to do so. For me, it's Italian Neorealism, the post-war movement coming out of Rome that followed the everyday lives of real people (often using non-professional actors to doubly hammer the point in) in real situations. Even the most famous of these films, Bicycle Theives (1948), comes off as pretty dry and a little impenetrable to many modern viewers, myself included. But despite my general ambivalence toward this moment of mid-century Italian filmmaking, there are still wonders to be found. Coming from famed Italian director Roberto Rossellini (who I previously mentioned in relation to his 1954 film Journey to Italy), Rome, Open City is the first in his "Neorealist Trilogy" (which also includes 1946's Paisan and 1948's Germany, Year Zero). Counter the movement in general and the films of Vittorio de Sica in particular, Rossellini's neorealist films are much easier to get into and much easier to love from the otherwise unindoctrinated. And Rome, Open City as a film – which was filmed in secret during the Nazi occupation of Italy – starkly depicts the real-life efforts of the Italian underground against the invading Nazis.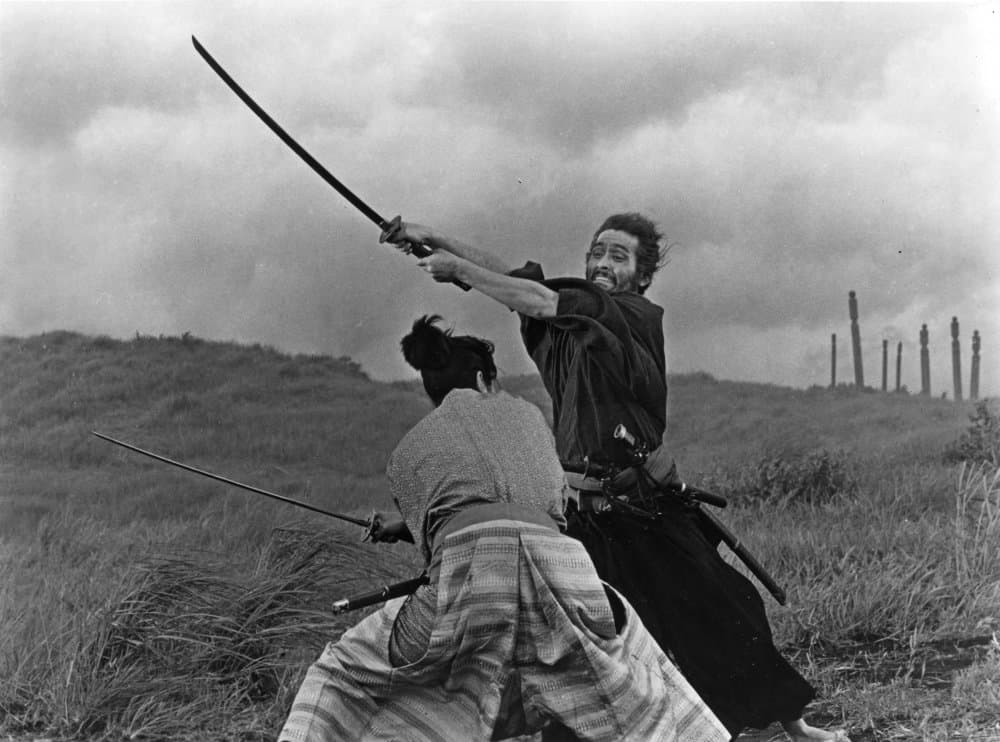 Harakiri (1962) – Japanese cinema certainly doesn't need me to cheerlead for it; the industry is one of oldest and most celebrated in the world. Particularly starting with its post-US occupation output, many of its directors are household names and most of its "great films" are numbered among the very best ever produced. Anime is a popular staple among worldly American youths, Takashi Miike is a staple among lowbrow genre enthusiasts and even the Barenaked Ladies gave a shoutout to Kurosawa in one of their most popular songs. But with such widespread recognition comes a different sort of opportunity for discovery: not merely in uncovering the best of the best (like Kurosawa, Mizoguchi and Ozu), but also many second-tier masters that are so often overlooked in favor of their more storied counterparts. One such luminary is the great Masaki Kobayashi, a genre-spanning auteur who whose work spanned period Samurai movies (Samurai Rebellion, 1967), humanist dramas (The Human Condition trilogy, 1959-1961) and even horror (Kwaidan, 1964). Perhaps his best known work (which is actually available on a variety of other platforms as well, including Amazon Prime and the Criterion Channel) is the seminal Harakiri, which directly grapples headlong with the stark line-in-the-sand notions of honor that defined much of Bushido culture.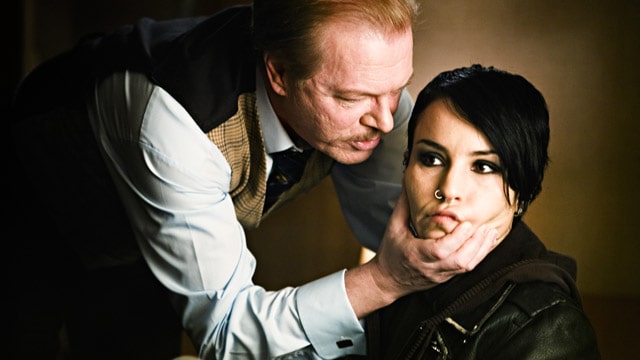 The Girl with the Dragon Tattoo (2009) – I've mentioned before how even among the cinematically "well read" of the world, our knowledge pertaining to different national cinemas is often spotty at best: how we might only know German cinema in as much as it pertains to German Expressionism, Italian Cinema only as it pertains to Neorealism, Spaghetti Westerns and Giallo, or Russian cinema only as it pertains to Soviet Montage and a singular director like Andrei Tarkovsky. Swedish cinema is no different in that regard. Outside of a handful of Igmar Bergman movies, I doubt that anybody ever gives it much of a thought, even in so far as that celebrated director's lesser-known works or just-as-worthy contemporaries are concerned. More's the shame than just the sheer volume of amazing films that are lost in that transaction, but it obscures just how varied Swedish cinema can truly be, as we are then only viewing it through the lens of mid-century arthouse movies that are purposefully obscure and frequently off-putting. Adapted from a series of Stieg Larsson novels by the same name, The Girl with the Dragon Tattoo is a wholly different animal than what we're used to when we think of Swedish movies: a sadomasochistically charged crime thriller whose native title, Män Som Hatar Kvinnor, literally translates to "Men Who Hate Women" in English. American audiences might be more familiar with the admittedly excellent David Fincher remake from a few years later, but Niels Arden Oplev's version is nevertheless a radically different take on the same material, choosing instead to emphasize the graphic sexual nature of the crimes rather than the gradual unspooling of the mystery surrounding them. As both a contrast to the works of the American Fincher and the Swedish Bergman, The Girl with the Dragon Tattoo serves as a stark reminder of how much more there is to know about any national cinema than our thin understanding of it from the outside looking in.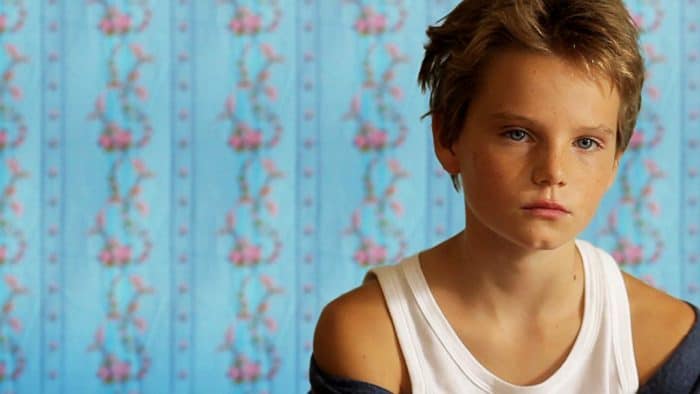 Tomboy (2011) – When it came time to recommend movies to watch during Pride Month, I made a point to mention Céline Sciamma's Water Lilies (2007) on the Criterion Channel: an unfortunate compromise seeing as how my preferred film of hers from that streaming service, Tomboy, had already rotated out of existence. And it was a real shame too because regardless of how unwaveringly excellent Water Lilies is, Tomboy was a mesmeric coming-of-age story about a young child's efforts to pass as a boy in the neighborhood that his family just moved to. Although his parents were willing to overlook the "daughter's" more tomboyish mannerisms (short hair, boyish clothes, gravitation toward male friends, generally rough style of play), they ultimately draw the line at her presenting herself as a male in front of her friends. The whole affair bears the bitter-sweet tragedy of childhood, recontextualized from a decidedly "queer" perspective. And by the end, without fail, the movie breaks my heart into pieces.