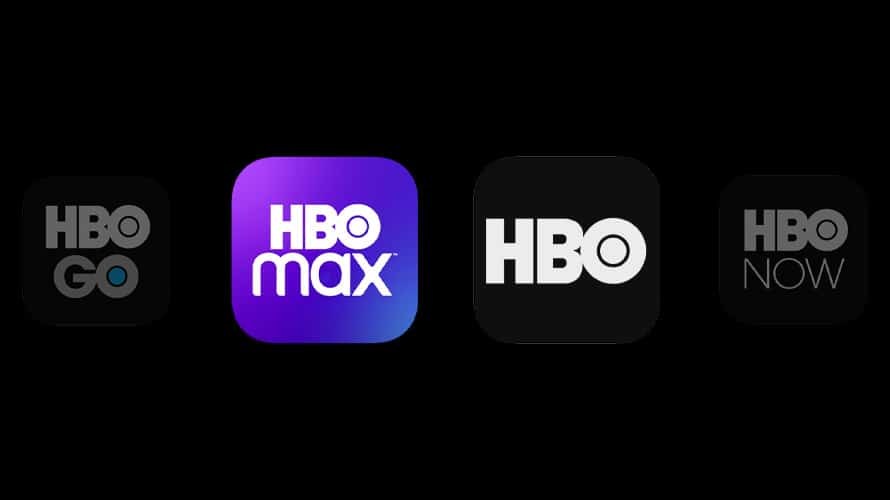 Regardless of what the best streaming service on the market happens to be at the moment (spoiler alert: it's the Criterion Channel), HBO Max is the newest and, by extension, most exciting at the moment. Even beyond being the new kid on the block, it has the truly massive Warner Bros. backlog to work with, rounded out by additional offerings from Turner Classic Movies, the Criterion Collection, Studio Ghibli, DC and others. The result is a deep, robust and thoroughly modern library of material for the casual moviegoer to delve headlong into… right up until they figure out whether they would prefer the offerings at Disney+ (or animation), the Criterion Channel (for classics) or Amazon Prime (for everything else). The closest thing that they have to truly original content is the forthcoming Zack Snyder's Justice League, and we don't even know yet it if that's merely an alternate cut of the truly terrible Justice League (2017) or the same basic film padded out into a full-on limited series. And, even then, Netflix is eating everybody's lunch in that department, so that's already posed to be a hard-fought uphill battle.
But, all the same, HBO Max has some truly exciting content to work through, and it's going to take a long time for even the most dedicated cinephile to work through all of them. Film critic Brian Tallerico made a full list of 100 movies to start with, and by his own admission could have easily made it a list of 300. Those are the astoundingly good numbers of movie we have to work with here. So these five are hardly representative of all the great things to try out on the service, but it's at least a place to start in the coming weeks.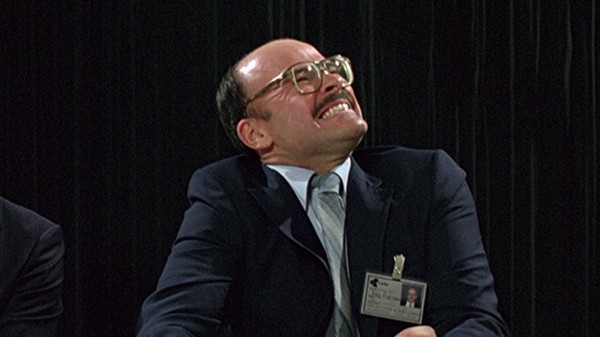 Scanners (1981) – We lost a wonderful filmmaking this past week with the passing of Denise Cronenberg. Sister of Scanners director David Cronenberg (who leant the body horror genre the word "Cronenbergian" to describe its uniquely gooey blend of horrific techno-organic terror), she designed the look and feel and pretty much all of his movies from The Fly (1986) forward. And maybe it's kind of a cheap ploy to invoke her name in order to recommend a movie that she had nothing to do with, but this is the tangled route my mind took through the Cronenbergs' filmography by way of HBO Max's partial filmography: they only had Criterion titles to work with, all of which sadly predate the elder Cronenberg's involvement in her brother's work. Scanners, though, is great, and probably my favorite of David's Canadian output on balance. It's a twisted tech noir story with psychic assassins, called Scanners, who can make your mind go off like a land mine from 20 yards out. It's a gory good time, with a great central mystery and some interesting diversions through its walkabout narrative.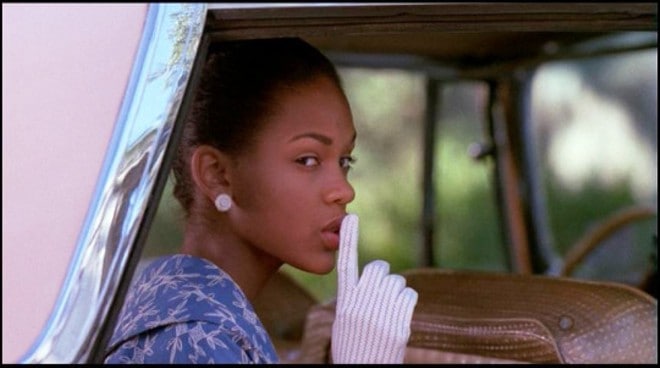 Eve's Bayou (1997) – Recently inducted into the Library of Congress for being "culturally, historically, or aesthetically significant" and called the best movie of the year at the time by no less a champion than Roger Ebert, Eve's Bayou is a centerpiece of mid-nineties indie black cinema, a moment that similarly includes Daughters of the Dust (1991) and Down in the Delta (1998). A gothic drama showcasing the inestimable talents of Samuel L. Jackson, it captures a time and a place in America from a perspective rarely employed in Hollywood, combining richly-drawn characters and a driving narrative force with all of the steamy passion one would expect from a far glitzier production.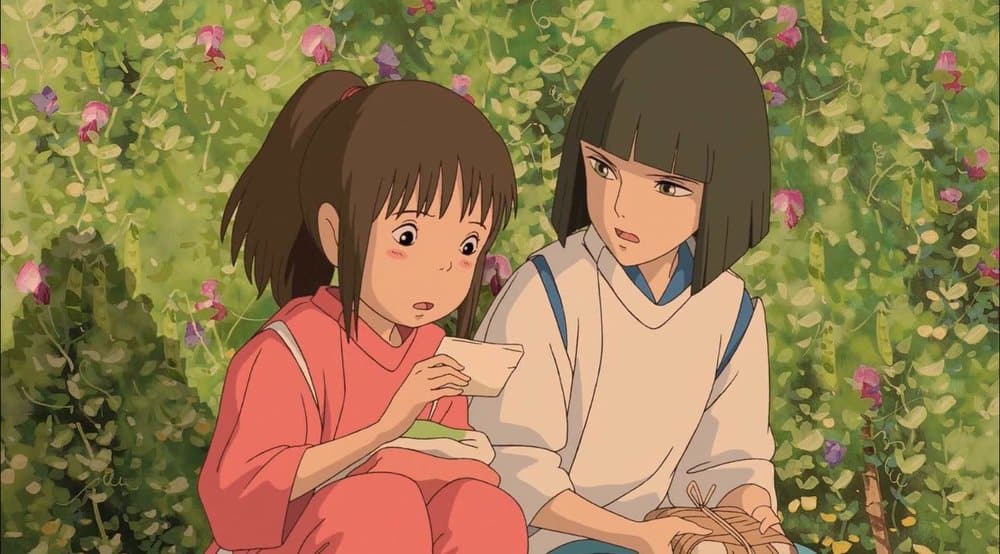 Spirited Away (2001) – Who knows how long HBO Max will feature the acclaimed work of Japanese animation powerhouse Studio Ghibli? Based on how quickly they seem to be jettisoning their own, house-made DC superhero movies, the answer is probably not as long as people would hope for, so you might as well marathon just as many of those as you can while they're still available. And though my heart will always be with Princess Mononoke (1997), it's hard to argue against the larger public's perennial favorite here. Spirited Away is very much a kindred spirit to Guillermo del Toro's Pan's Labyrinth (2006): a dark, luscious fairy tale guided more by intuition than logic. And while Miyazaki's masterpiece isn't as nihilistic or downright scary as del Toro's is, it is nevertheless a compelling portrait of blossoming adolescence and the treacherous world children inhabit despite parents' best efforts to safeguard them.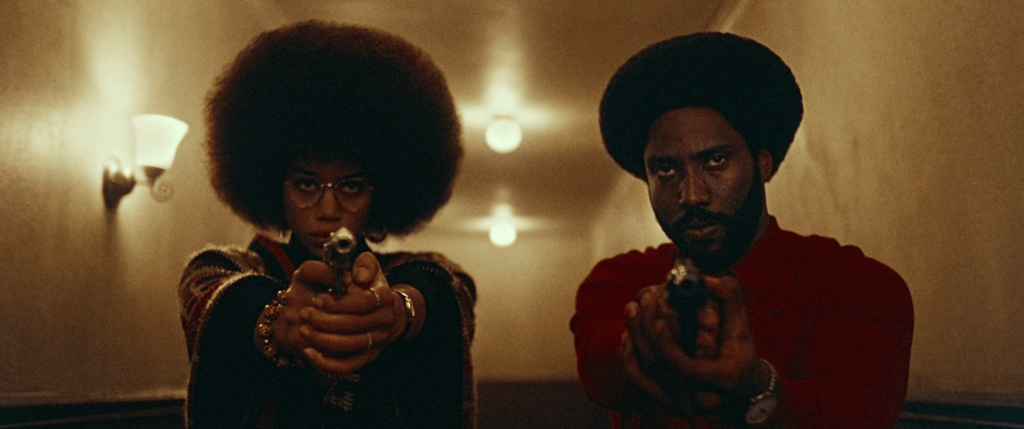 BlacKkKlansman (2018) – Time is a flat circle, and those who do not learn from history are doomed to endlessly repeat it. In 1989, Spike Lee catapulted to Hollywood superstardom with the incendiary Do the Right Thing, a film that feels just as relevant to the current state of race relations in this country as it did more than thirty years ago. You can think of BlacKkKlansman as something of a companion piece to that battle cry of a film: every bit as angry, only now thirty years older, wiser and cannier. The movie is all the way into its closing remarks before it pulls the rug out from under its audience to reveal the damning trajectory of civil rights in the United States since 1972. It is a hollowing gut-punch of an ending that is far more powerful than anything I've seen for that entire decade, and it seems impossible to contextualize what's happening in 2020 without first understanding what Spike Lee was putting out into the world in 2018. This wasn't an off-beat police procedural, this was a warning of exactly the kind of unrest we were inexorably charging toward two years later.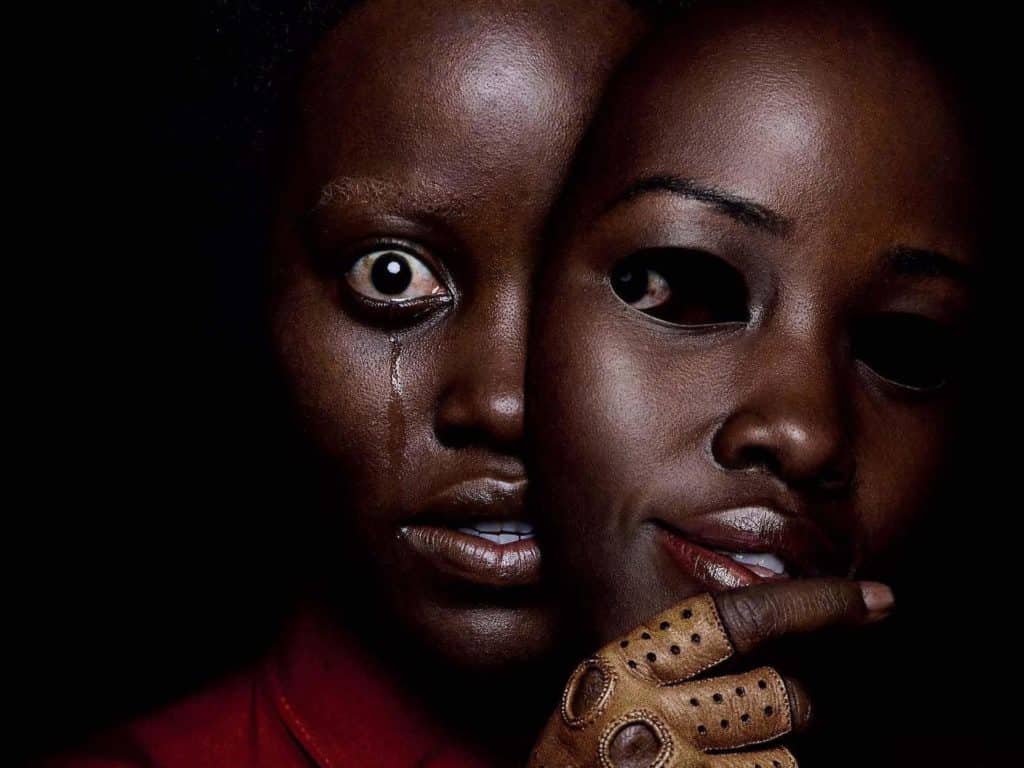 Us (2019) – Although 2020 may now be the year of Parasite (2019), Bong Joon-ho's genre-spanning masterpiece was not ultimately my favorite movie of the last year. That notable distinction would go to Get Out (2017) director Jordan Peele's sophomore feature: a dark and sordid allegory for contemporary capitalism and the thoroughly modern culture it produced. This movie s a Hell of a trip from start to finish, with a number of twists and turns and bloody payoffs that I can't bring myself to spoil here. Suffice it to say that this film, more than most, benefits from going in as blind as possible. So I will leave my recommendation with this: evil doppelganger apocalypse. Definitely beats shelter-in-place and watch the world come down at the seems apocalypse.
Tell us what's wrong with this post? How could we improve it? :)
Let us improve this post!