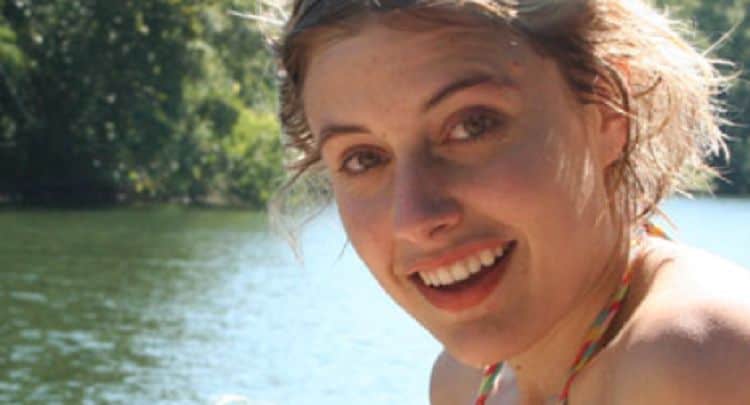 The acting races aren't the only ones that have a skewed sense of what films (and filmmakers) constituted the very best that the year had to offer. But because those races are, by design, segregated by sex, and that there are necessarily an equal number of male and female acting nominees spread across the four categories, they masked another problem plaguing this year's Academy Awards. Other, categories, which are intended to be more inclusive with their nominees, revealed another foundational bias within the awards body. Namely, the Oscars have a problem with women.
At the beginning of the year, when they were announcing the nominees for this month's Oscar ceremony, Issa Rae cattily responded the boys-only lineup of nominees: "congratulations to those men." It was a biting remark that cut to the heart of the Academy's problem with acknowledging the accomplishments of women. After 92 years of operation, the Academy has only ever nominated 5 women for the honor of Best Director and the only one of those to win, Kathryn Bigelow for 2008's The Hurt Locker, has long been noted for her "masculine" style of directing and, that year, for the male-centered subject matter of her film. And, as with all of the acting races this year, it's not like they didn't have alternatives to choose from.
I mean, how many people really think that Joker's Tod Phillips is one of this year's best directors. Given that everything worthwhile about that film can be boiled down to a good (but not great) Joaquin Phoenix performance and an amazing score by Hildur Guðnadóttir — and that every one of Phillips' contributions amounted to a rip-off of Taxi Driver (1976), a rip-off of The King of Comedy (1982) and a confused appropriation of Occupy Wall Street imagery into the film's otherwise disconnected 1980's setting — Phillips is hardly the high water mark that fellow nominees Bong Joon-ho, Martin Scorsese and Quentin Tarantino are. And 1917, although a great film in its own right, seems so little indebted to the talents of Sam Mendes that his presence is likewise a bit of a letdown.
It almost seems like the lack of women in non-gender-segregated categories is a willful act of defiance against these filmmakers, much like how Margot Robbie's double Supporting Actress nomination at the BAFTAs in a year when zero non-White actors earned so much as a single nomination was taken as. There were so many incredibly talented women, making so many incredible films, in 2019 that their deliberate exclusion is utterly indefensible. On top of that, these non-nominations came hot on the heels of the recently released BBC list of the 100 best movies directed by women: evidence of a long and damning history of the wider film industry ignoring the sizable contributions of the women working within it. After all, as Hannah Woodhead opined while discussing the BBC list's top pick, Jane Campion's The Piano (1993):
"The history of women behind the camera is a history of oppression, as filmmaking, like so many professions and artistic endeavours, was once the reserve of well-connected, well-off white men [and] this bias toward films made by one narrow set of creatives has in turn shaped our collective film history."
The most obvious snub in this category has to go to Greta Gerwig. Despite her absence among the directors, Little Women is among the ceremony's highest profile films, with nominations for Best Picture, Best Adapted Screenplay, Best Actress, Best Supporting Actress, Best Original Score and Best Costume Design, prompting many to question whether or not the Academy assumed that the film directed itself in the end. Gerwig, who was previously nominated for her deeply personal Lady Bird (2017), brought a dazzling new take to the film's familiar source material, telling the story a-chronologically so as to pair narratively rhyming events or emotionally resonant moments from the novel together, out of order. As a result to this revolutionary approach to Louisa May Alcott's magnum opus, the narrative and emotional beats previously spread far and wide across the characters' entire lifetimes are here brought into sharp, timely relief. Paired with her decision to add an additional narrative layer around the existing story, and thus recontextualize the novel in far more biting terms, it is clear that her singular vision was responsible for one of the year's best films.
As one critic aptly wrote of it in his review of film it is "an elevating and transcendent work where Gerwig does for Alcott what Francis Ford Coppola once did for Mario Puzo in transforming The Godfather from a memorable page-turner into a sprawling epic" — a well-earned turn of phrase that gets at the heart of what is so utterly transfixing about this particular adaptation of this particular film. Gerwig is clearly already on the Academy's radar and the film is clearly sporting both far-reaching and deeply-felt support among the organization's various branches. They love how she directed her actors, how she updated the source material and all of the various technical flourishes that she unified into a cohesive vision of young womanhood and coming of age in America… and yet, when it came to rewarding Gerwig herself for all of that hard work, the group had conspicuously little to say on the subject.
Two other names have frequently (and deservedly) come up in conversations about the Oscars snubbing deserving women directors: Hustlers' Lorene Scafaria and The Farewell's Lulu Wang. Both women made exceptional films centering women of color this last year. Both were hits with both critics and the larger public (with Hustlers pulling in a commanding $157+ million at the box office). Both campaigned hard and well throughout awards season. And in The Farewell's case, perhaps the most egregious omission of the two, walked away with the Independent Spirit Award for Best Feature and even beat out Hustlers for Best Supporting Actress (Zhao Shu-zhen versus Jennifer Lopez) at the same ceremony. Either would have been excellent inclusions amidst Gerwig (to say nothing of the actual nominees).
Less likely, but no less worthy, would have been the two most notable international women directors from 2019: Atlantics' Mati Diop and Portrait of a Lady on Fire's Céline Sciamma. Embarrassingly, Atlantics is the first Senegalese movie I've seen that has not been directed by the Ousmane Sembène, but Diop's Netflix-backed supernatural romance more than lives up to her forebear's storied reputation. The movie is dark and strange and deserved far more love than it ultimately received (read: none), but the reason for its omission is easy enough to figure out: like Dolemite Is My Name, Netflix's thin-spread awards efforts rose to their likeliest contenders (Marriage Story, The Irishman and The Two Popes), leaving the rest to languish below-the-line. The cause for Sciamma's omission is less obvious — as her's is one of the best reviewed and most beloved movies of the year — although France not putting it forward as their International Film selection and its US wide release only coming this month doubtless had something to do with it.
It has been no secret that of the past few years, many of the best films have come from documentarians. This year's Best Documentary nominees sport five top-shelf films that could have easy stood to break out into the more mainstream categories. And although each film's director(s) told bold and challenging stories about the world around us, the real standout among them was For Sama — a harrowing tale of the last doctors to leave Aleppo — and its directors, Waad al-Kateab and Edward Watts. They would have made for gripping nomination that would have shed some much-needed new light on the oftentimes maligned genre of filmmaking.
Not all of the absent directors were women, however. As with the acting nominees, many of the snubs were incredibly talented men of color and members of the LGBT community that deserved better than the Academy was willing to give them. The most obvious of these is Jojo Rabbit director Taika Waititi, whose film was evidently good enough for Best Picture (and Best Adapted Screenplay, and Best Supporting Actress), but not Best Director. It's amazing to think that somebody could watch the delicate tight-rope walk that the film does in maintaining its satirical respectability and never once going over into tastelessness despite its subject matter and somehow not think that that's a credit to its thoughtful direction. Likewise, Jordan Peele's Us deserved so much more attention than it ever received, not the least of which was for Peele's continually excellent work behind the camera. For his follow-up to the Oscar-winning Get Out (2017), he created a dark, twisted and deeply psychological film and guided everyone of his actors to double duty as both protagonists and their villainous doppelgangers. It was a triumphant feet of filmmaking all-around (and far-and-away my favorite film from last year), and deserves recognition for its challenging and accomplished end results. Similarly, Spaniard Pedro Almodóvar was surprisingly shut down for directorial acknowledgement by the Academy for his mesmeric and deeply personal Pain and Glory, quite possibly the best and most polished work from his storied career of more than thirty years.
It actually is rather surprising to see the director branch perform so conservatively when they normally choose much more exciting and interesting filmmakers. Bong Joon-ho was an inspired nominee, but so many of the others just feel so old-hat, especially with all of the other possibilities that they had to choose from, ranging from women to men of color and beyond. 2019 was a phenomenal, diverse and intriguing year for movies, but these five nominees simply do not reflect that.
Tell us what's wrong with this post? How could we improve it? :)
Let us improve this post!