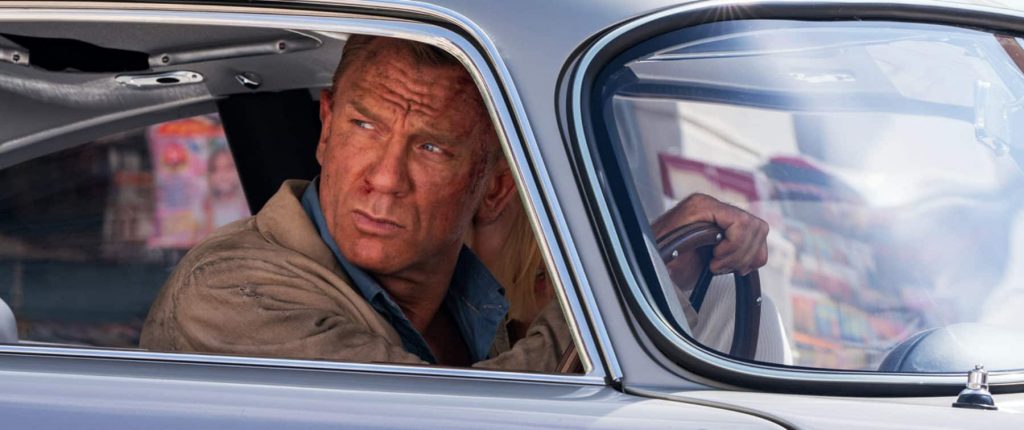 This has been a long time coming. No Time to Die. The 25th Bond movie. The 5th Daniel Craig Bond movie. The final outing for this version of 007. I came into the James Bond franchise when Pierce Brosnan took over as the titular British secret agent. The first Bond movie that I remember seeing was GoldenEye (1995) when I was six years old. The N64 game was a mainstay in my home growing up. And even though I worked my way through the eras defined by other double-oh actors like Sean Connery and Roger Moore shortly thereafter, the changeover from Brosnan to Craig after the burning dumpster fire that was Die Another Day (2002) felt cataclysmic to my teenaged self.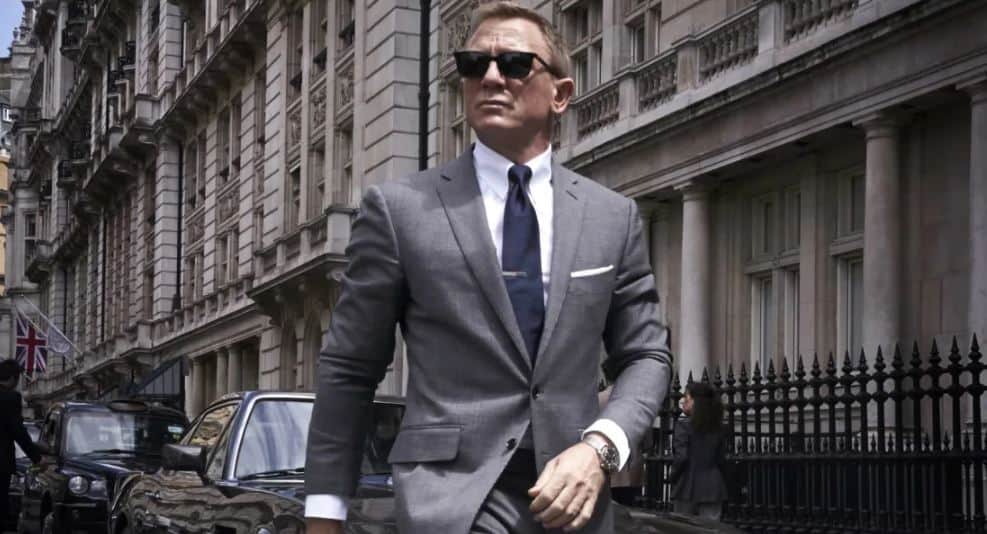 Fortunately for me (and Bond fans everywhere) Daniel Craig was incredible in the role, and whatever regime change happened behind the scenes at the same time opened to doors to countless new possibilities for the franchise: fresh takes, fresh perspectives and fresh movies that abandoned all of the spy-fi baggage of the recent Bond era and brought him back to basics with what was essential to the core of the character.
Casino Royale (2006) was a revelation when it hit theaters (and was the first BluRay I bought when it his home release). Quantum of Solace (2008) was a spotty, but meta-narratively compelling continuation of Bond's story in the immediate aftermath of the first movie. Skyfall (2012) was a downright transcendent action movie and my hands-down pick for the best of the series. Spectre (2015)… well… Spectre was Spectre, the less said about it, the better.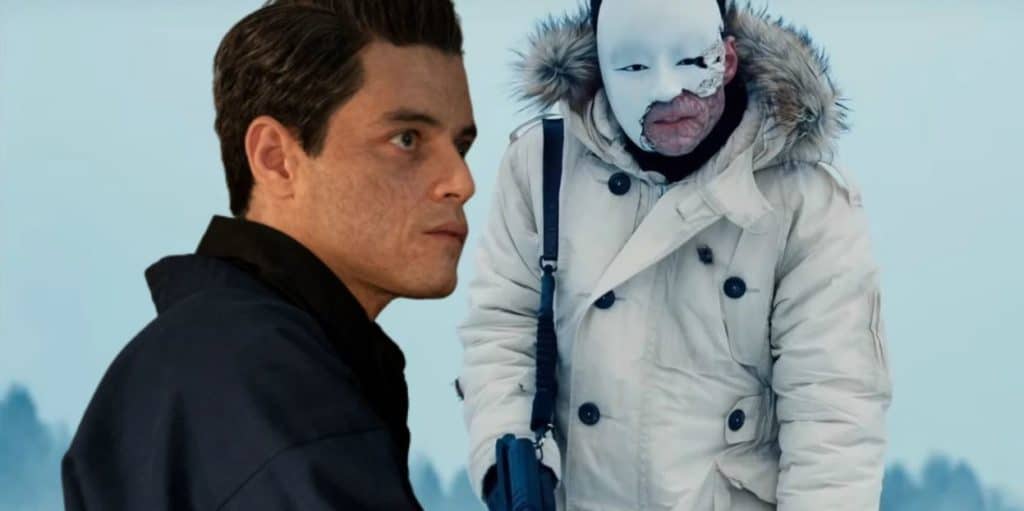 No Time to Die however is the definitive end of this era: an era that seemingly ended way back in 2012 but has limped along every since despite its star's outward hostility to being shackled to the franchise and its audience's increasing indifference at a time when Bond feels like such a relic of the Cold War and the waning days of the British Empire. It's been high time for the series to move on to something different for a while now, and No Time to Die promises to do that with aplomb.
Christoph Waltz's return as Ernst Blofeld is… disappointing, to say the least. While Blofeld is always a fun arch-villain to throw in the mix of a Bond movie, his execution in Spectre served to make all three of the preceding movies inherently less interesting by virtue of retconning those movies' plots to be orchestrated by a heretofore unseen master villain who wanted to ruin Bond's life because… reasons that were never all that adequately explained when all was said and done. His return seems almost like a doubling-down on everything about that movie that failed to work on a narrative level, but the other elements that we have been able to glean from the movie's first trailer seem to countermand that (seeming to relegate Blofeld to a mere expositional plot-point).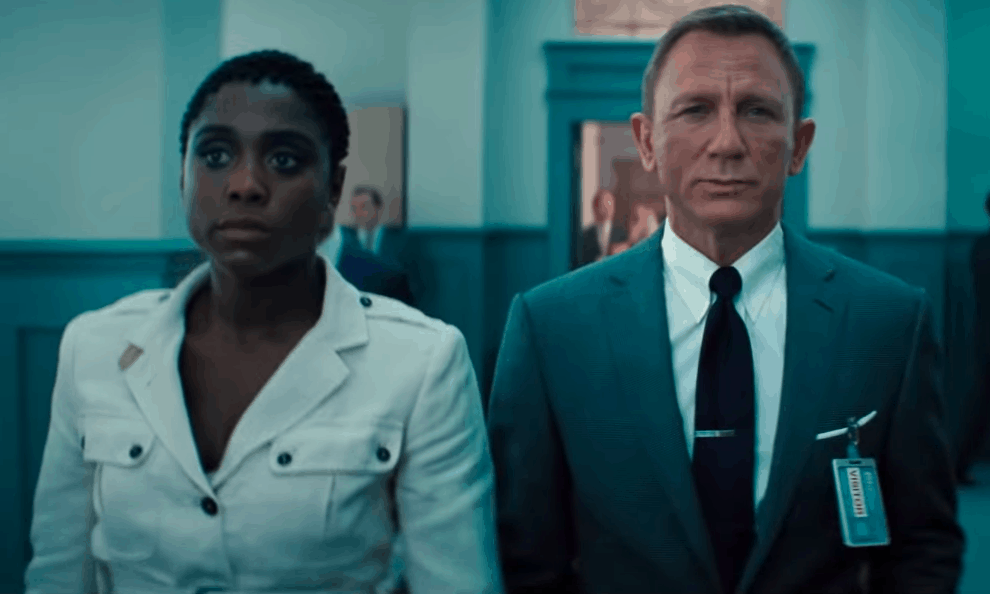 Felix Lighter, Bond's CIA counterpart, is back again, looking as cool as ever. Last seen in 2008's Quantum of Solace, the character has been criminally under-used in this era of the Bond movies, and he appears to have a much meatier part this time around than simply buying Bond back into a poker game like in Casino Royale or whatever the Hell it was that he did in the quite frankly forgettable Quantum of Solace. Rami Malek, fresh off of his Oscar win for Bohemian Rhapsody (2018), appears to be an exciting change of pace for Bond villains in much the same way that Javier Bardem was in Skyfall. Despite my misgiving toward Bohemian Rhapsody, Malek is an incredibly talented actor who can add much to this beleaguered franchise, especially with whatever weird affect he's employing for his Phantom of the Opera-esque, mask-wearing criminal.
But of course, the most exciting part of this trailer is Lashana Lynch, an actress most Americans will likely best recall as Maria Rambeau from this year's Captain Marvel (2019). Here she plays an up-and-coming double-oh agent cast opposite of Craig's Bond who, if word from the pipeline is any indication, stands to replace the titular secret agent by the movie's end. She is an inspired choice for the role, and appears to be exactly the kind of out-of-the-box thinking that this series needed post-Skyfall.
I have to say, I am honestly much more excited for this movie that I have been for any Bond movie in a good long while. From the promise of a fitting conclusion to Craig's character to the promise of everything to come in this franchise afterwards, there is finally a reason to care about Bond again. At least, there is if this trailer (and everything else that we know about it thus far) is any indicator of things to come.
Tell us what's wrong with this post? How could we improve it? :)
Let us improve this post!