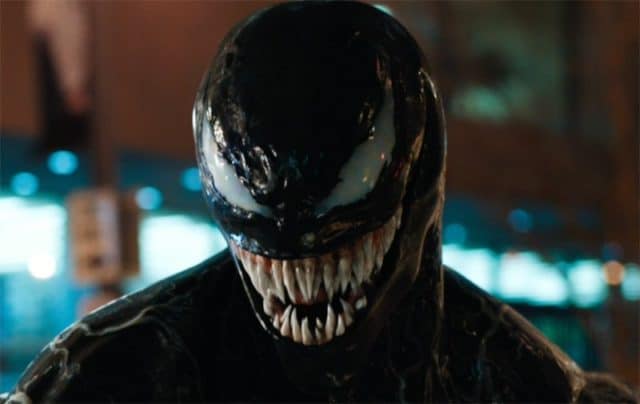 Sony's been in a rough spot lately as a movie studio.  After failing to get their Amazing Spider-Man reboot to connect with audiences, they released a series of similarly received duds to theaters.  Ultimately, they had to sell back their Spider-Man movie rights to Marvel, although they were able to negotiate one face-saving caveat into the paperwork.  They might lose everything else, but at least they could still make Venom.
Although the exact terms of the deal aren't entirely clear when looking in on it from the outside, Sony seemingly shares the rights to the Spider-Man family of characters with Marvel.  They are free to make live-action versions of all the characters that they want — from Venom to Black Cat to Kraven the Hunter to Mysterio — just not Spider-Man himself (although they can still make animated movies starring everybody's favorite wall-crawler).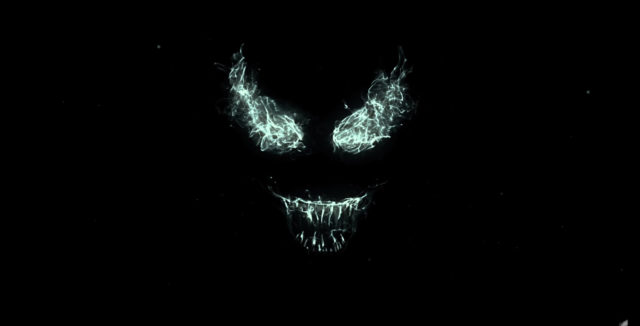 Initially, they planned on making an industry-defining shared cinematic superhero universe of their own, using only Marvel's leavings from the Spider-Man movies.  And man, were they feeling ambitious with it.  Not only would they hit the ground running with a Venom movie (a character whose sole existence is predicated on the fact that he basically had a one-night stand with Spider-Man and is really, really pissed off about it), but they had movies planned for all of Spidey's other B-villains and love-interests: Kraven the Hunter, Mysterio, Silver and Black, The Sinister Six.
But as reality set in about what a terrible idea that was on its face, those projects slowly got delayed, canceled and otherwise forgotten: all, that is, except for Venom, a movie that Sony has had a hard-on for since 2007's Spider-Man 3 was mandated to include the character so that he could be spun-off into his own film franchise.  The first trailer, released mere days after principle photography had rapped on its production, was understandably terrible.  It was rushed out before any post-production work could be done on it, meaning that the CGI for the Venom symbiote wasn't finished and the character — the same character that the movie was named after — couldn't be shown at all.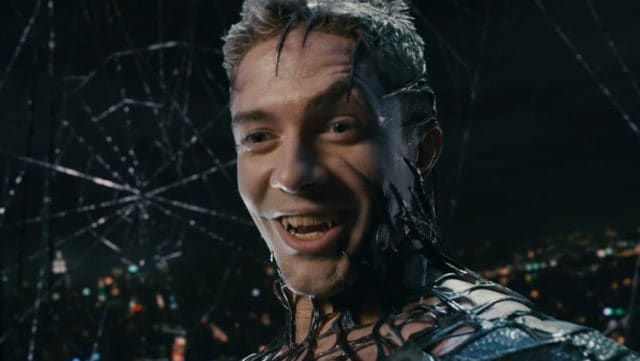 And now that we have the first full trailer featuring all the bells and whistles that audiences have come to expect, literally nothing has changed.  The movie still looks terrible.  The CGI, which fans have waited months to see, looks cartoonishly bad.  The whole thing looks like the kind of movie that would have been greenlit a month after X-Men or Daredevil or Ang Lee's Hulk came out: sad-sack CGI hero awash in shadows and back clothing.
I honestly have no idea what the selling point of this movie is.  It stars a Spider-Man villain, whose origins and power set are steeped in the fact that he is a Spider-Man villain, but the franchise cannot include that character because they no longer hold the rights to him.  Tom Hardy is a great actor, and honestly an inspired choice for the character, but is downright laughable while doing is very best Billy Madison impression.  The action looks cheap, the "costume" even cheaper, and I honestly can't begin to tell what the plot is actually about.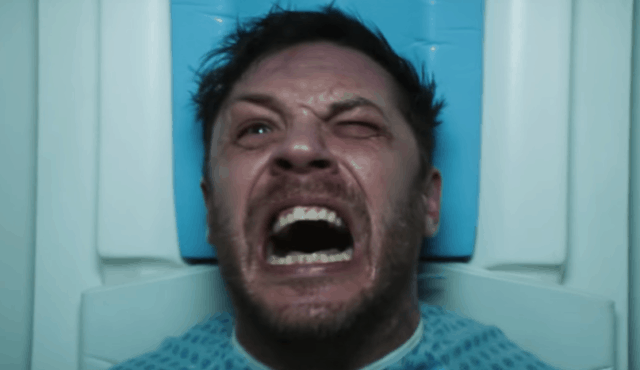 I'm not against a Venom movie per se.  Agent Venom — the version played by Flash Thompson that runs around with the Guardians of the Galaxy — is a great character and a lot of fun.  As a Spider-villain, he is a great foil to the character and rife with potential.  But as the ostensible hero of his own story that's divorced from anything else Spider-related on a circa 2005 special effects budget, there's nothing to see here.
If ever there was a "Marvel" movie to skip (so-called), this is the one.