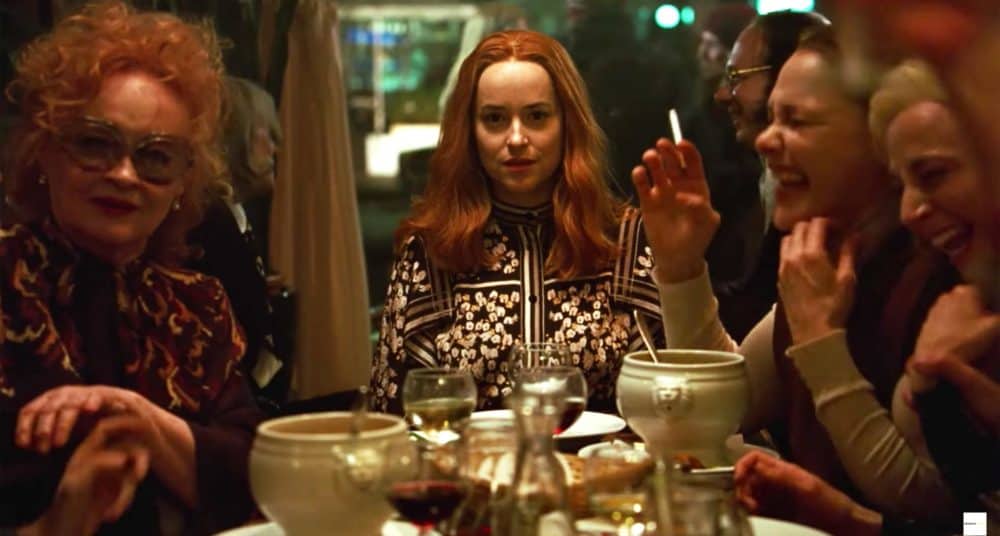 Few movies in the horror canon are as sacrosanct as famed Italian director Dario Argento's mesmeric, 1977 masterpiece Suspiria. And that says a lot, given that the director's entire filmography is essentially a greatest-hits real of the Italian Giallo subgenre (think graphic horror mixed with boilerplate mysteries). And while I've always preferred other films of his to this one (including the sordid Deep Red, gripping Opera and truly bizarre Phenomena, in which Jennifer Connelly controls fireflies with her mind and Donald Pleasance has a pet Chimp named Inga), I can't deny that there's something about Suspiria that always made it more than the sum of its parts.
Maybe it was its strikingly bold color pallet, which was so arresting that it can't help but make the action unfolding behind it memorable. Maybe its was its paranoid tails of modern day witches just underneath the surface of contemporary society. Or maybe it was that one-of-a-kind soundtrack, composed by frequent Argento collaborator Goblin, which alone would have been worth sitting through a terrible movie for.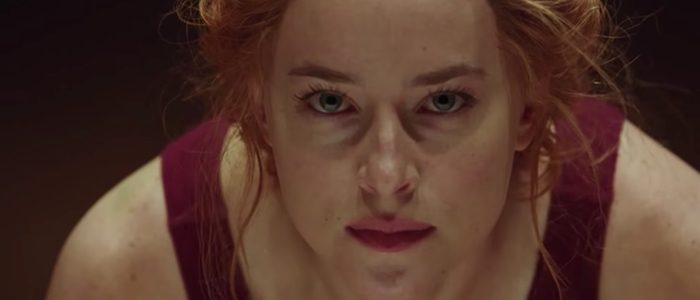 The news over the last decade that a Hollywood remake was in the works had gone over about as well as you would expect — ie, poorly — especially given its protracted and seemingly ceaseless moratorium in Developmental Hell. The cast, which includes the much (unfairly) maligned Chloe Grace Moretz and the (more fairly) maligned Dakota Johnson, and a director that, until recently, was of little note to the film world as a whole and the horror fandom in particular, drew additional and increasing ire throughout its entire production.
But something funny happened during the decade that the movie has been in some carrying state of production: things started to look like they were coming together for the film. Jessica Harper, the headliner from the original film, helped to round out the cast. The decision to shoot in 35mm film — instead of digitally, the modern-day norm — was also a welcome treat that would help give the film a more lived-in, grainy texture that was an unmistakable hallmark of the previous century's films. Oh, and the director helmed one of last year's Best Picture nominated films (Call Me By Your Name). All of this, plus frequent reporting of how unnerving of a production it was proving to be for the cast and crew, eased the suspicions of skeptical horror fans who had been on this particular remake to fail since day one.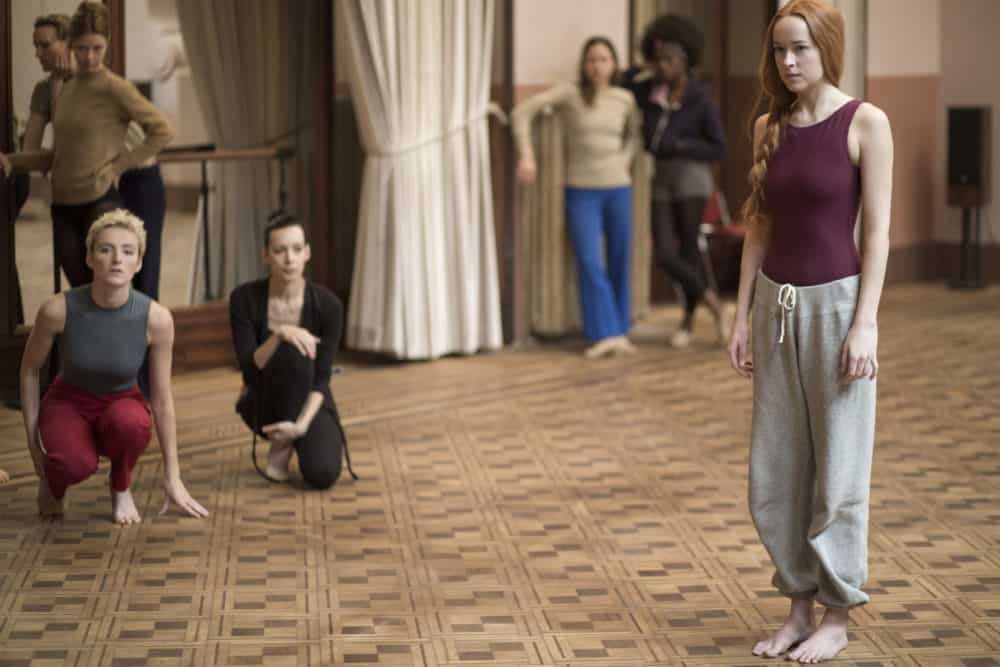 And now we have our first real look at the film, an arresting teaser trailer that shows us the first hints at what is in store for us this Fall, and it has deservedly gone over like gangbusters. Although lacking the original's surreal color pallet and score (at least for now), the combination of old-school 35mm footage with decidedly modern methods of acting, staging and production value give it a real timelessness for the action. It feels both ancient and contemporaneous, existing in both and neither time, which is both a genuinely refreshing aesthetic choice (in line with the retro-timelessness of Batman: The Animated Series) and one that is, in particular, perfectly suited for the genre in which it is working.
We haven't seen much yet, but what we have seen has put aside any lingering doubt in my mind as to what kind of a movie we have in store for us later this year. You can bet that at some point those trippy colors and haunting chimes will break out in the film, and its more modern sensibilities will hopefully untangle some of the more obtuse plot threads and presentations from the original.
Take a deep breath, Horror Fans. Relax. The movie looks like it was put in the right hands.