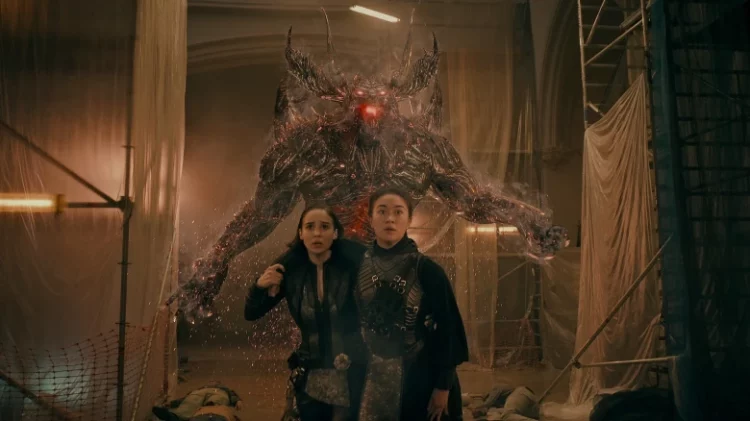 In the eyes of many fans, Netflix is in deep trouble. Television show cancellations are nothing new in this generation. Every year, more than 20 shows are canceled across the television landscape. However, a show cancellation is quite different from regular broadcast television. Streaming services tend to care a lot more about new subscribers than viewership. Take Sandman, for example. The DC show came out of nowhere as a hit. The Netflix series has been watched by over 328 million hours. These may not be Wednesday or Squid Game numbers, but it's still impressive. However, the budget for the series was reportedly $165 million.
Sandman needed numbers as big as Stranger Things to justify another season. This is why the streaming service took so long to finally greenlight another season. That's the case for most Netflix properties. The streaming service has been on a canceling spree lately: Inside Job, 1899, Warrior Nun, The Midnight Club, and Resident Evil are some of the notable names out of 20 shows that were scrapped in 2022. Fans have especially been angry about the Warrior Nun and 1899 and have been extremely vocal about the service canceling their favorite shows.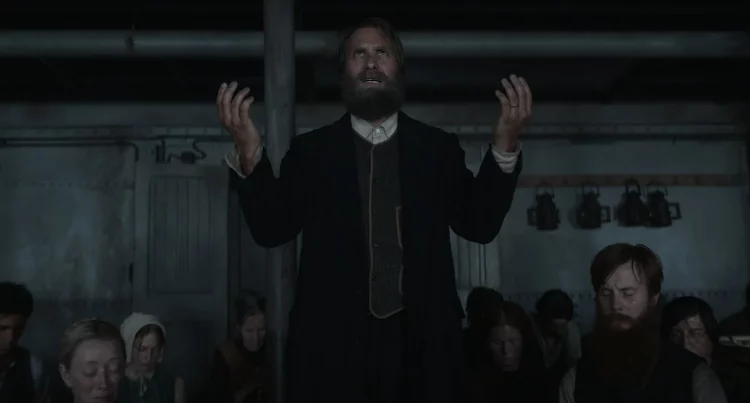 Ted Sarandos Says Netflix Doesn't Cancel Successful Shows
However, Netflix is a business first and foremost, so the streaming service isn't simply going to reverse its decision despite the fan backlash. Netflix co-CEOs Ted Sarandos and Greg Peters double down on this notion by explaining the method behind their cancellations on Bloomberg. "We have never canceled a successful show. Many of these shows were well-intended but talked to a very small audience on a very big budget," he said. "The key to it is you have to be to talk to a small audience on a small budget and a large audience at a large budget. If you do that well, you can do that forever."
To shorten his explanation, the co-CEO says it's up to the audience whether a show gets canceled. The statement isn't surprising as many understand how the business is run. For fans of Warrior Nun or 1899, it simply came down to a small audience that didn't justify their huge price tag. However, the notion that the streaming service doesn't cancel successful shows is a bit of an eyebrow-raiser.
Several Successful Shows Have Been Canceled
The Midnight Club wasn't a huge runaway hit, but the numbers weren't so bad that it deserved cancellation. Strangely, once it was announced that Mike Flanagan and Trevor Macy were jumping ship to Amazon, the studio wasted no time and quickly announced the cancellation of the series. Most notably, the Marvel properties all received cancellations upon the arrival of Disney Plus. Punisher, Daredevil, Luke Cage, Jessica Jones, and Iron Fist were all axed simultaneously, and those were well-watched shows. Besides The Midnight Club, Sarandos' explanations are sound, though other circumstances see a series scrapped for more than just viewership.
Despite the outcry of fans unhappy with Netflix's recent cancellation spree, the streaming service is doing better than they were at the beginning of 2022. Netflix added over 8 million subscribers to their service in the fourth quarter. One of the big reasons has to be their new ad-tier plan. In the beginning, all didn't look too well for Netflix as the only customers signing up for their new ad-tier plan were already existing members switching over to the cheaper version. However, while it isn't confirmed if the ad tier helped bump up Netflix's subscription numbers, it's likely a strong reason.
Perhaps those new subscribers will check out the canceled material in hopes of another season. Either way, the Netflix strategy on television shows isn't particularly shocking. Though, some shows were canceled for more political reasons.