The turning over of a new month is always a time of mixed feelings for Netflix subscribers. Sure, you lose a lot of great movies and TV series at the start of the month, but you gain so much great content in return. Sometimes the sheets end up balancing out: giving as much as it takes from the service. Usually, however, the transaction is decidedly one-sided, with more great titles leaving than coming to the streaming giant each month.
January, however, is another matter entirely. Yes, a lot of great movies got lost in the shuffle, but a shocking number of great ones are being added to Netflix this month — certainly a lot more than I can reasonably list here. It's a refreshing change of pace, all things considered, and hopefully a sign of things to come as Netflix is forced to contend with bigger and better streaming platforms coming from every movie studio in Hollywood.
City of God (2002)
One of the core weaknesses in Netflix's content library (other than the abysmal horror offerings present on the streaming service) is its utter lack of great international films. While the service previously offered movies like the hard-to-find Peeping Tom (1960) and Let the Right One In (2008), recent years have seen leaner and leaner offerings from non-American film markets. And Netflix has been all the poorer for it, whether or not its overwhelmingly American subscriber base is aware of it.
But the American and even European streaming markets have become pretty well saturated by Netflix recently, and if the company wants to grow at all (in order to afford its quite frankly ridiculous original content production budgets), it needs to do what it has started to: branch out into the Asian streaming market. This has been reflected in their decision to license movies like The Raid: Redemption (2012), The Night Comes for Us (2018) and John Woo's Manhunt (2018), but also in their acquisition of films from other parts of the world, like Roma (2018), Y Tu Mama Tambien (2001) and Blue Is the Warmest Color (2013). And, of course, they have reacquired the streaming rights to City of God (2002), the Brazilian masterwork that in many ways set the bar for what modern movies look, feel and sound like.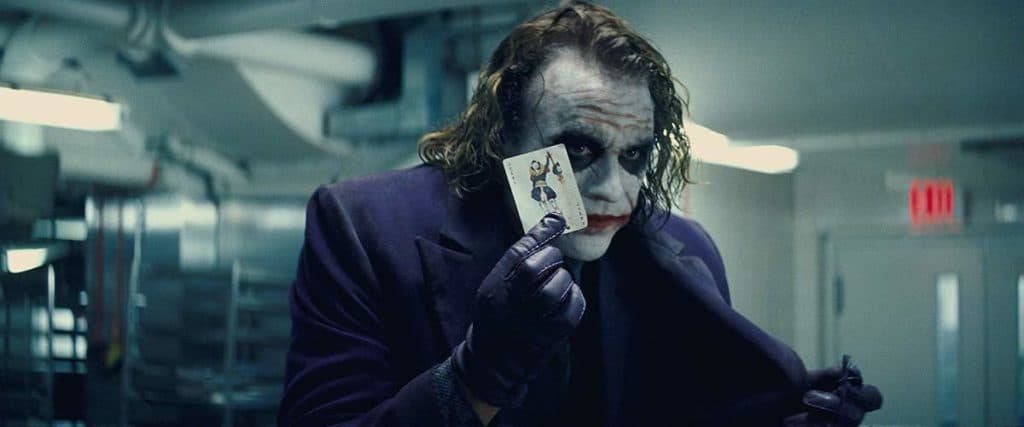 The Dark Knight (2008)
There's no denying that superhero movies are king at the box office and beyond right now: dominated by the MCU model of shared, inter-movie continuity of adjacent solo franchises that feed into larger storylines and cycle-capping crossovers. The thing is, though, that that's not the only way, and superhero movies as a major cultural force have existed since the late 1970s. These stories don't have to serve, let alone be set within, larger worlds shared by multiple heroes. Sometimes a spade can just be a spade and a hero can simply exist on their own terms. Sometimes, every great now and again, that's all that you need.
In some ways, The Dark Knight seems positively old-fashioned. There's no Justice League here. No Superman rivalry. No Wonder Woman. There's only the bat, a clown and the soul of a city hanging in the balance. What began with Christopher Nolan's back-to-basics approach to the franchise seems positively stripped down to the raw, pulsating core of the character at this point: not the perfect version of Batman (that's still the one from Batman: The Animated Series), but everything that makes us, at our core, care for this character, with all the bells and whistles and show-offy frills thrown out in favor of Nolan's 'just the facts, Ma'am' aesthetic and some good old fashioned vigilantism. And while I am certainly high on the Marvel method of moviemaking, not everything was cut from that particular cloth (nor should it try to fit into that particular mold).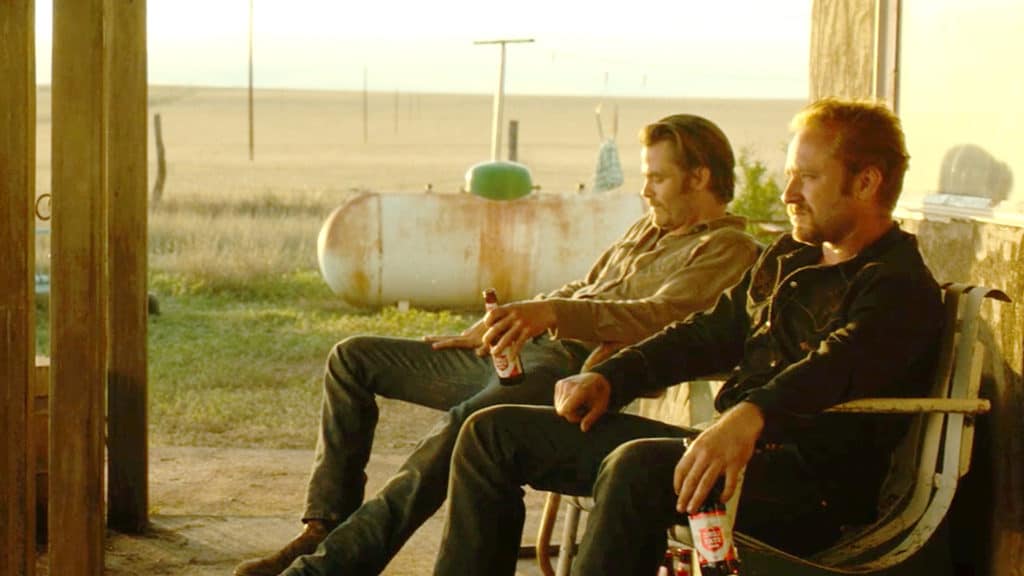 Hell or High Water (2016)
2016 was a banger year at the movies: not quite a 2014 nor a 2018, but banger all the same. It was the first year that Hollywood actually did something about the #OscarsSoWhite controversy, which resulted in a stellar lineup of Best Picture nominees at that year's Oscars (including my personal favorite of the year, and the eventual winner, Moonlight). And while Hell or High Water isn't part of that uplifting moment that saw the rise of Moonlight (2016), Fences (2016), Hidden Figures (2016) and Lion (2016), it was never-the-less an outstanding feature that more than held its own against a vibrant and incredibly competitive field.
The secret to Hell or High Water's success is in its scribe, Sicario (2015) and Wind River (2017) author Taylor Sheridan. His no-nonsense approach to neo-westerns (that is, contemporary films set in the historic American west, telling the modern-day equivalent of cowboy humdingers) taps into the resurgent aesthetic of No Country for Old Men (2007) and Logan (2017). He approaches this generic twist from the perspective of a decidedly modern mind, as angry as The Big Short's (2015) Adam McKay at the prolific greed of commercial banks and as narrowed in on the anti-heroic robbers doing something about it as Bonnie and Clyde's (1967) Arthur Penn.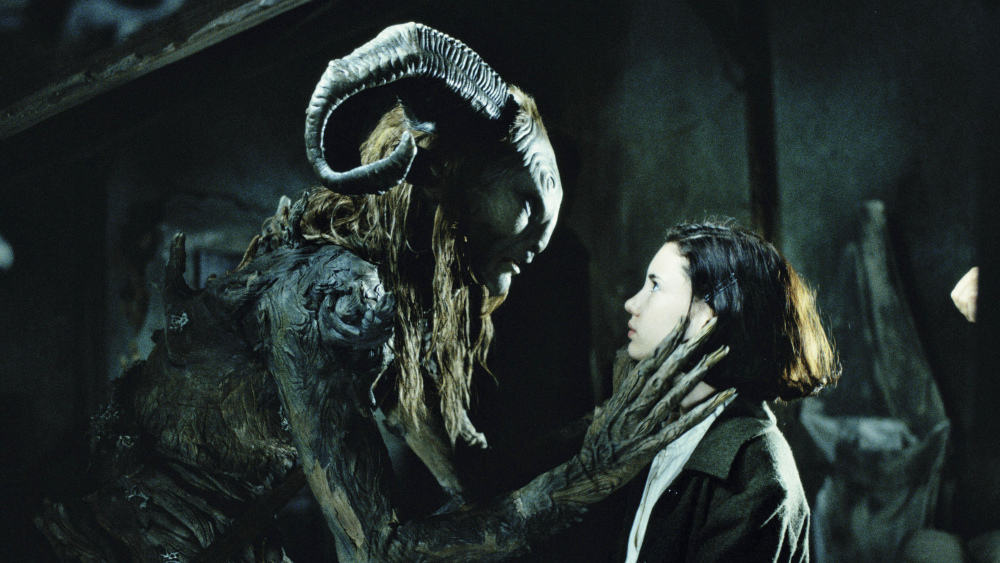 Pan's Labyrinth (2006)
In all the moviemaking world, there is no talent so singularly idiosyncratic as Mexican native Guillermo del Toro. Win, lose or draw, every film is a painting, gorgeously rendered for everyone to see. His unique visual stylings are matched only by his unique sense of genre, frequently mixing the fantastical and the horrific into stories that only he can tell.
Although Pan's Labyrinth isn't exactly my favorite of his movies (an opinion that I appear to be alone in having), it is unquestionably del Toro's ur-film: the platonic ideal of what he brings to the table that Hollywood would otherwise lack for want of him. It's a gorgeous, terrifying and mesmerizing story that mixes reality with fantasy and the horrors of war with the horrors of imagination, resulting in nothing short of an intimate rendering of the equally confusing and horrific time we call childhood.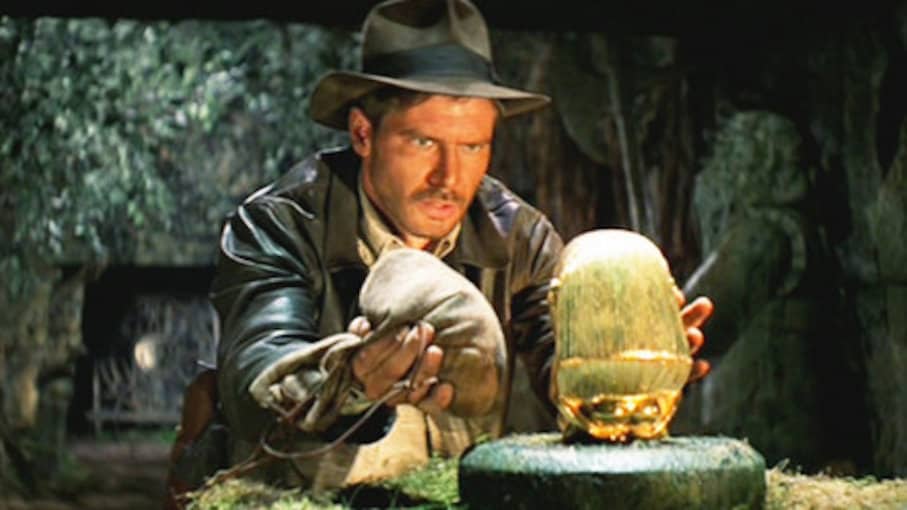 Raiders of the Lost Ark (1981)
Now, all this is well and good. Netflix is bringing us international masterpieces and contemporary classics aplenty, but sometimes you don't want a challenging movie. Those movies are like vegetables, and sometimes all you want is a nice fat slice of cake.
Thankfully, Netflix has you covered there, too. Bringing back the ultimate action-adventure movie, Stephen Spielberg's Raiders of the Lost Ark — not to mention the entire Indiana Jones franchise — they've bolstered their otherwise meager offerings with the kind of high concept, high octane, high quality entertainment that ushered in the first era of Summer blockbusters and remains a high mark for that strip of filmmaking even today.
Tell us what's wrong with this post? How could we improve it? :)
Let us improve this post!