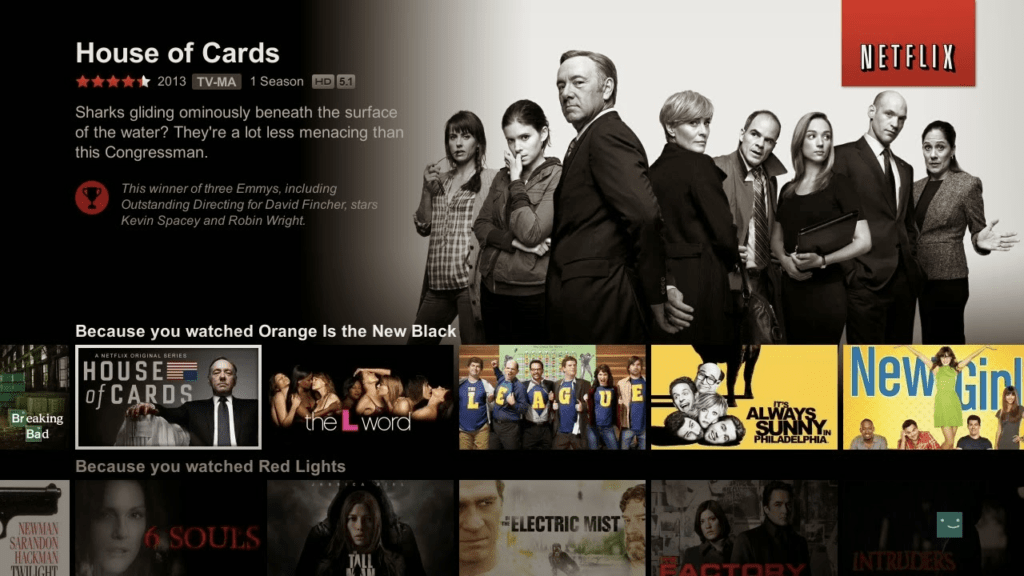 April at Netflix is a bit of a mixed bag, almost like the changing of the guard with their streamable content is itself some kind of bizarre April Fools Day joke. Although they had been doing better in recent months in this regard, April saw the removal of a string of extremely high-quality, extremely high-profile movies that often rank among the subscribers very favorite things to watch. From off-beat police procedurals like Se7en (1995) and L.A. Confidential (1997), and from action movies like Heat (1995) and Casino Royale (1995), many of the platforms very best movies found themselves on the chopping block all at the same time.
Conversely, however, many great, interesting and outright beloved movies are also making their way onto Netflix this month. From Oscar nominees to foreign-language masterpieces, and from action-packed favorites to new cuts of cult classics, there's actually plenty to recommend from this new crop of movies.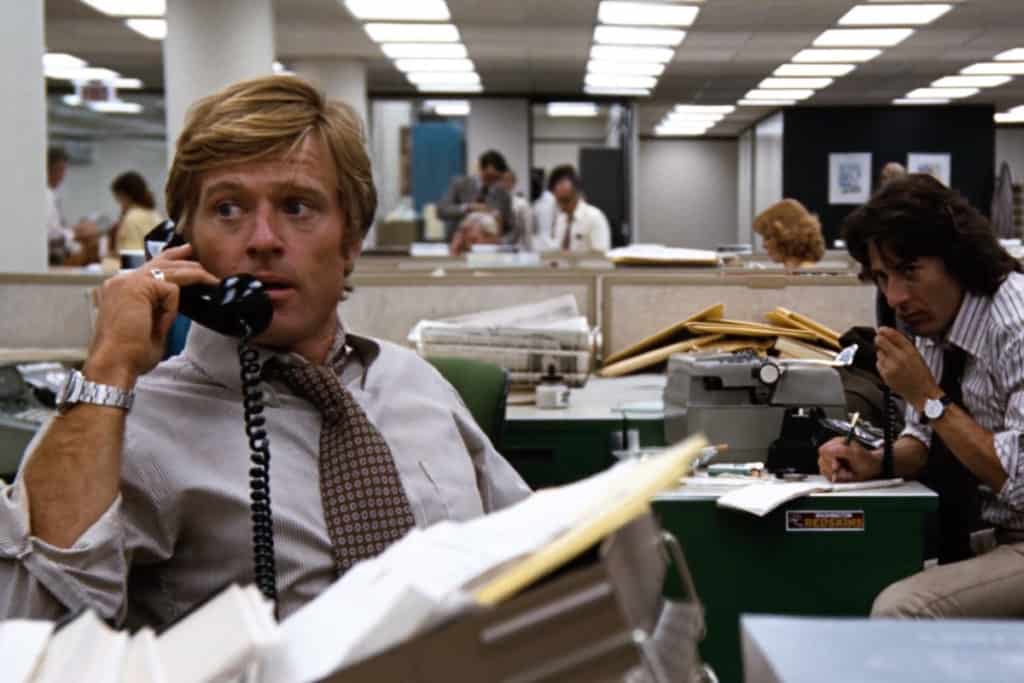 All the President's Men (1976) — An argument could be made against this movie being quite so essential as its much-lauded reputation suggests. For me, the movie as a whole never quite clicked as much as other New Hollywood movies did (even the similarly prestigious ones). Several movies, including Best Picture winner Spotlight (2015) have recently covered very similar ground to, in my mind, much greater results. Hell, The Post (2017) pretty much covered the exact same story a scant few years ago, leaving us with a glut of similarly-themed and similarly-plotted movies that benefit from modern-day filmmaking techniques and talent.
And yet, there really is something that is indispensable about this movie. From its peerless cast to its quintessentially American story, to just how desperately needed aggressive, accountable and vigilant journalistic practices are needed in an era where facts are dismissed out of hand as "fake news," it speaks to modern audiences as strongly now as is it did when it was new. And as the feather in the cap of Netflix's older viewing content (of which there is generally a considerable dearth), it is an entirely welcome addition to Netflix's streaming library.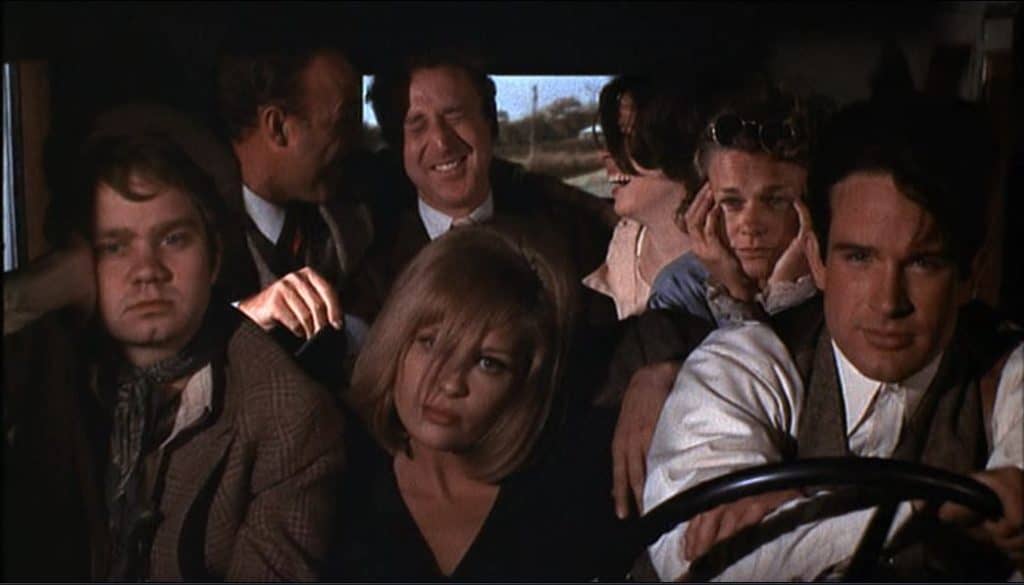 Bonnie and Clyde (1967) — Speaking of golden oldies, we have yet another quintessential New Hollywood movies that coincidentally covers just as innately American a topic as the uncovering of the Watergate scandal. Only, in this case, the topic is banks. Or, more specifically, bank robbers: two in particular. First we have the impotent Clyde Darrow. Second we have the captivating Bonnie Parker.
By both the standards of the 1960s and those of today, Bonnie and Clyde is an absolute trip: bizarre and jarring — sure — but also just as fascinating as the lives it depicts over the course of its runtime. The movie oscillates wildly from (would be) intimate romance and high-stakes car chases, from dastardly bank heists to unorthodox slices of life. The film takes these legendary outlaws and draws them into the off-kilter orbit of everyday life — just as random and haphazard as you please — which stands in stark contrast the safely plotted narratives we are certainly more used to at this point.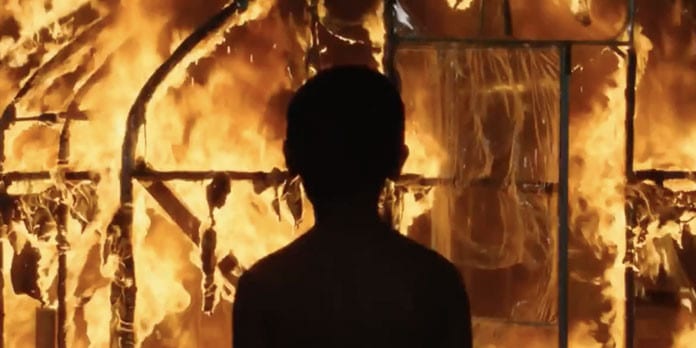 Burning (2018) — Although it hardly got the attention it deserved at the time, one of the biggest stories in movies last year was Burning. Then again, foreign movies never do, regardless of quality or prestige. South Korean movies are especially overlooked, despite their recent decades of unprecedented excellence, from the gut-wrenching 3-Iron (2004) to cult classic Oldboy (2003) and even the American-funded Snowpiercer (2014).
Burning, if you'll pardon the pun, is simply more fuel on that particular fire. It is a fiercely independent, surreally realized and resoundingly excellent film: one that challenges the notions we take for granted when we sit down to watch a movie. Rarely available stateside before now, Netflix will doubtless be the way that many Americans see this movie for the first time, and that've a heavy responsibility — to say nothing of a great honor — for the streaming platform to bear.