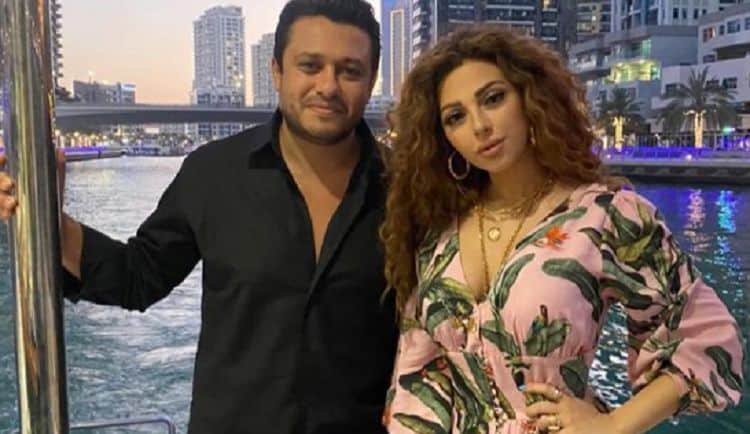 If you have not yet had the pleasure of getting to know Myriam Fares, do yourself a favor and get acquainted with her. Research her life, her religion, and what is important to her. She is a woman very open about these topics, and she is not concerned with whether others agree with her, or that she is not following in the 'normal' footsteps of what might have been imagined for her own life.
1. She is an 80s Baby
We can tell you without a doubt that being born and raised in the 80s was the best, but we cannot say that with absolute certainty for the men and women who were born in that time in other countries. There are many people born and raised in the 80s who had vastly different upbringings than those of us here in America, so we will not speculate. We will, however, confirm that Myriam Fares was born and raised in the 80s. Her birthday is May 3, 1983 and she celebrated her 38th birthday in 2021.
2. She is Lebanese
The reason we cannot speculate what her childhood was like is based on the fact that she is from the Middle East. She was born and raised in Kfar Chellal, located in the South Governorate of Lebanon. Here, she grew up, received her education, and began her career.
3. She is Very Famous
She may not be a household name in America yet – but that doesn't mean she won't be. She's one of the most renowned women in the Middle East. She's renowned for her singing, acting, and dancing, and she is simply magnificent. This is the life she was meant to live, and she is making the most of every moment.
4. She is Married
Myriam Fares married her long-time boyfriend in 2014 during an August ceremony. She and her Lebanese American businessman husband, Danny Mitri, had been dating for ten years prior to their nuptials, but they did not waste any time having children. They welcomed their first baby approximately a year-and-a-half after they got married. Their son, Jayden, was born on February 6, 2016. She gave birth to their second child on October 20, 2020.
5. She's Exceptionally Private
She has done a wonderful job of keeping her personal life as private as possible. No one knew she was expecting her second baby until she announced the birth of her second son, Dave. She and her husband were able to keep their pregnancy a secret throughout the whole pregnancy, and she is likely much happier for it.
6. She is a Christian Woman
She has never felt that she should have to conceal her faith, though she has been strongly criticized for it in the past. Her Christian beliefs are subject to much disapproval from those who view her as too outspoken, and she has been the target of many people within the Arab community who are considered extremists. Her faith is her own, but there are many who feel they have the right to debate and pass judgement on it.
7. She Supports Many Things
She, like many other Christians, believes she can still uphold her faith while also respecting and supporting the way others choose to live their lives. She openly advocates for civil marriage and interfaith relationships. She lives her life according to what she feels is right for her, without having to judge or withhold her support from those whose lives differ from her own.
8. She is on Netflix
Netflix made the announcement in early 2021 that they were releasing a documentary all about the Lebanese singer, entitled "Myriam Fares – the Journey". Fans have been going crazy over it. The documentary focuses on her life during lockdown, how she welcomed a baby without the world knowing she was pregnant, and many other beautiful moments she experienced while away from the world with her family.
9. She and Her Husband Are One Another's Biggest Supporters
She and her husband are supportive of one another. No matter what else is happening in life at any given moment, they are always there for each other. They always have each other's back, and that is something that will never change. They might be distracted, busy, or even frustrated, but they are a team, and nothing can prevent them from functioning as such.
10. Her Documentary is the Least Private Thing About Her
Myriam Fares is one of the most private people in the entertainment business (having a baby without anyone knowing you're pregnant or that you gave birth?). Inviting a documentary filmmaker into her home to film her while she was in lockdown is a remarkable situation, and it is the least private thing she has done. She does a great job of keeping her life private, but fans are eager to see more of her private life, and that is why her documentary is doing so well.