The Lord of the Rings: The Rings of Power (Prime Video) is most likely to be controversial, not the least based on whether you see it on a large television or goggling at its beauty on a phone or laptop screen. This movie is the kind of television designed for large screens, yet smaller ones can still view this great movie. It's so visually stunning and detailed that it's easy to lose track of time during the first episode simply staring at the scenery as the camera flits between the lands inhabited by humans, dwarves, elves, and harfoots. The Lord of the Rings: The Rings of Power comes with beautiful views that keep your adrenaline up waiting for the next and unto the next. However, it's challenging to evaluate The Rings of Power as an average series because many aspects of it are remarkable. Because Tolkien created it, this universe is already revered and cherished by many people, regardless of whether they encountered it in the form of Peter Jackson's films, books, or both. Before a viewer ever pushes the play button, there is a fantastic amount of pressure on them. Considering that this is the most costly television series ever produced—an estimated $465 million for eight episodes—it isn't easy to perceive this as another show. It's an occasion, a show, but if it isn't flawless in every way, does that mean it was a bust?
Royal Elf Galadriel Sailing Towards the Plains of Valinor With Her Bloodthirsty Looks and Her Never-Ending Vengeance.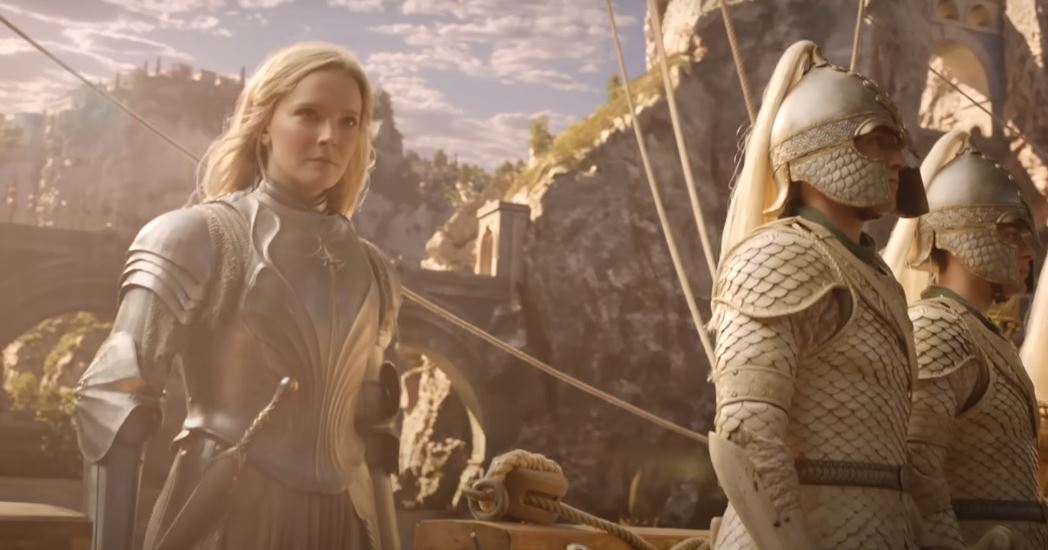 Primers are something that I try to avoid reading before beginning a new series because I believe that each book should be able to stand on its own, but I think that, in this case, it might be beneficial to do a little bit of research first. The first ten minutes of the first episode established a brilliantly hectic and robust rhythm and tone for the rest of the show. It starts serenely and wonderfully with a very youthful Galadriel sailing a ship through "the undying plains" of Valinor. This takes place in the Shire. After that, it puts its foot firmly, tearing through decades of history and war and, most importantly, the defeat of the dark lord Morgoth. Galadriel (Morfydd Clark), by the time the dust has settled, in the twilight of the Second Age, is the commander of the northern troops and the Warrior of the Wastelands. She is still chasing Morgoth's lieutenant, Sauron, on a hunch, centuries after most elves believe he has been defeated. I adore Galadriel in her warrior guise. She is courageous but also arrogant and full of flaws; she is as clever as she is bloodthirsty, and the atrocities of war have left their mark on her. If you think that doesn't sound like very much fun, wait till you watch what she does to a snow troll, and you'll change your mind.
Tolkien Said This All, It Shouldn't Be a Surprise, but It Gets Tougher as the Suspense Grows.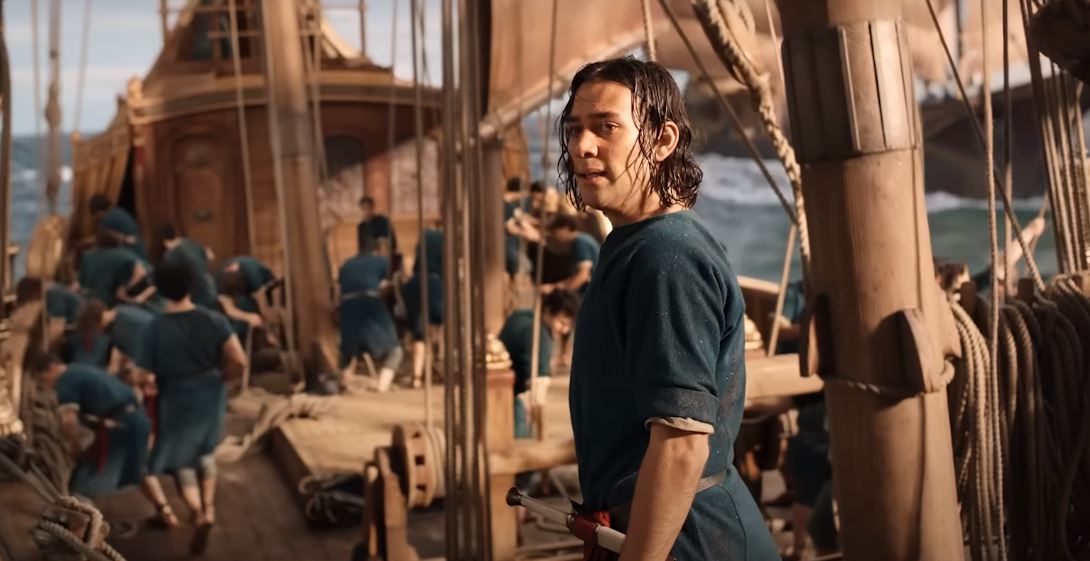 If the elves provide the intensity, then the harfoots, Tolkien's forebears to the hobbits, who are getting ready for their seasonal migration, are filled with an abundance of earthy light and gladness. Their elders, including Lenny Henry, are on hand to explain how everything works together via some not-unwelcome exposition on who inhabits where and what territory they defend. Meanwhile, the young harfoots go on berry hunts and play in the mud. The first episode also gives us an introduction to the Southlands. In this region, humans and elves live together in an uneasy truce even after decades of hostility from the aftermath of a battle. It's not until the second episode, when the dwarves make their appearance that the immersive feeling begins to take hold. This feeling is the sensation that this is a wholly realized world worthy of being entered into with one's whole being. It is held together by the dwarves, who also moderate some of the show's more haughty tendencies. It shouldn't be surprising to learn that the idyllic beginning will not last very long. The insistence of the elves that "our days of battle have ended" is more of a dream than a rational assessment of the political climate. There are indications that something rotten will happen right from the beginning, and it does not take long for those indications to mature into warnings blaring out at a high volume. When things start to get dangerous, they start to get scary. I had no idea that the second episode would end with such a horrible scene; it was far more intense than I had anticipated.
Tell us what's wrong with this post? How could we improve it? :)
Let us improve this post!