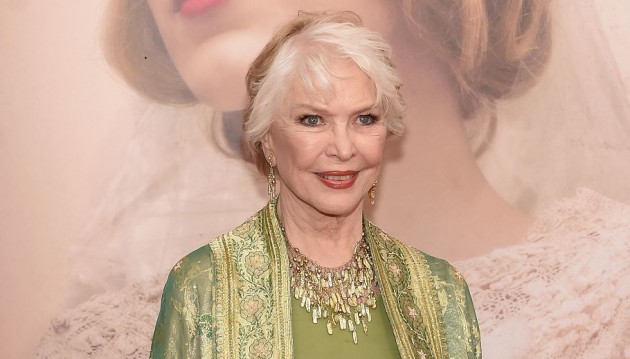 CBS' Mom has booked the mother of all guest stars. Ellen Burstyn is set to appear in Season 3 of the CBS sitcom as Shirley Stabler, the estranged mother of Bonnie (Allison Janney) and grandmother of Christy (Anna Faris).
"Ellen Burstyn plays [Bonnie's] biological mother, who put her in foster care when she was very young," Mom co-creator Gemma Baker told reporters last night at CBS' Television Critics Association press tour party. "Of course, Bonnie has a lot of feelings to work through, and Christy as well. It's a difficult reunion. We're so excited Ellen wanted to do it."
Burstyn is slated to make her Mom debut in Episode 3 of this upcoming season, but she won't be the only major guest star in the episode. Nebraska's June Squibb will also appear in the third episode of Season 3, playing Dottie, who is described as Christy's "ideal grandmother," and yes, Squibb and Burstyn will shares scenes together during the installment.
Although she's most recently appeared in major films, such as Interstellar and  Age of Adeline, Burstyn's past TV credits include Louie, Political Animals, and Big Love. Meanwhile, Squibb has guested on Getting On, Devious Maids, Glee, and Girls; she also recently played Queen Elizabeth in HBO's tennis mockumentary Seven Days in Hell.
In addition to Burstyn and Squibb, Young & Hungry's Emily Osment will also guest star in multiple episodes of Season 3, while Jaime Pressly and Beth Hall, who play Jill and "Weeping Wendy, respectively, have both been promoted to series regulars.
Mom Season 3 premieres Thursday, Nov. 5, at 9 p.m. on CBS.
Photo by Jamie McCarthy/Getty Images