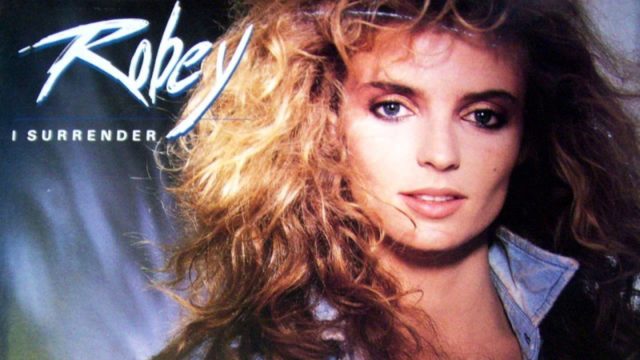 Louise Robey is an actress, singer, songwriter, and former model who was born in Montreal, Quebec, on March 14, 1960. She began her career in 1979 and was particularly famous during the 1980s and 1990s. She is usually associated with her role in the television series 'Friday 13th: The Series', in which she played Micki Foster. You may have wondered whatever happened to Louise Robey. Here is a little more about her former career and what she is doing now.
Robey lived in various locations across the globe when she was growing up and moved to France with her boyfriend after graduating. It was there that she won a scholarship to the Royal Ballet School. However, she decided to pursue a career in modeling instead. Her first job was a nude shot for a French magazine followed by a photo shoot for Vogue Paris and then a contract with Maybelline. She later moved to New York to work as a catwalk model.
When she moved to Los Angeles in the early 1980s, she became the frontwoman of a group called 'Louise and the Creeps'. Despite signing a record deal, the group split before releasing an album. Robey got a solo contract and released a self-titled album. From this album, she released six singles, one of which was 'One Night in Bangkok'. This was a cover of the song from the musical 'Chess' and it spent three weeks on the Billboard Hot 100. During her singing career, she usually went simply by her surname 'Robey' rather than using her full name as she felt that it had a nice ring to it.
Although she was enjoying a successful singing career, Louise Robey continued to model and also performed in improvisational comedy shows. She landed a few small acting roles, including roles in the films 'Raw Deal' and 'The Money Pit'. In 1987, she got the tole in 'Friday 13th: The Series'. When the show was canceled in 1990, her acting career took a nosedive and she predominantly worked in theater, most notably portraying Jill Crane/ Rapunzel in 'Play Nice'.
She started dating Charles Beauclark, the Earl of Burford, and the couple married in 1994. In 1995, their son, James, Lord Vere of Hanworth, was born. Unfortunately, the couple divorced in 2001. She then married Stan Shaffer, a photographer, in 2008 but he sadly died two years later.
Since the end of 'Friday 13th: The Series', Louise Robey's career has come to a bit of a standstill. In 2008, she had posted on her website that she was appearing in the first series of 'Friday 13th: The Series' when it was released on DVD. She also stated that she was continuing to work in the music industry and on some photography projects. However, her website is now defunct.
Most recently, Robey released the single 'Take It to the Top' in December 2013 with the recording artist Lovari. The single was not a huge success and peaked at just 87th position on the iTunes U.S. Dance Chart. Since then, Robey has not been in the limelight.