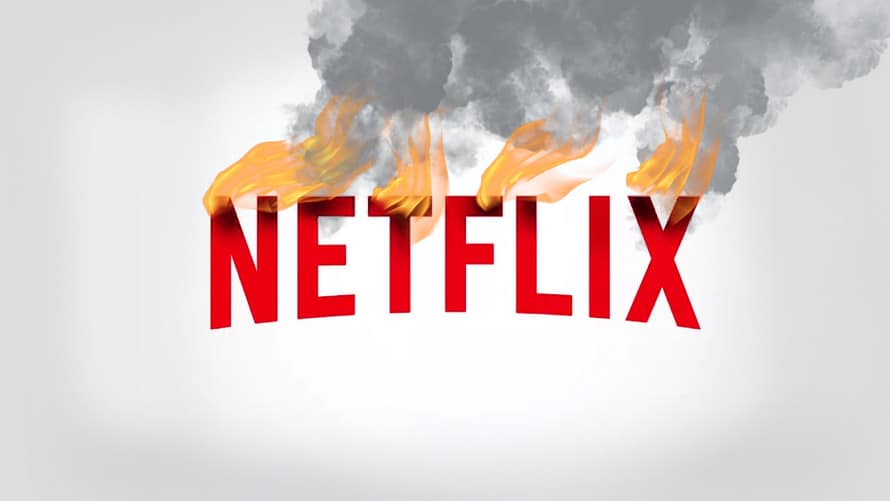 It's a crazy time for movies right now. Already it's the start of awards season, so it's the time of the year where theaters are jam-packed with as many high-end movies as they can possibly handle. Then it's the changing of the guard at Netflix (and various other video streaming services), when the old movies get the boot and the new ones work their way in. And on top of all that, FilmStruck (aka, the single best streaming service ever put to form) is shuttering itself within the month due to the dictates of corporate greed.
So it's important, now more than ever, to watch whatever movies we can for however long we still have to watch them. This is true of FilmStruck, obviously, but even for more innocuous cases like Netflix as well. With Halloween behind them, the streaming service is already resuming to shed their horror and horror-adjacent offerings. With the BBC list of the best foreign-language movies out, they're starting to shed their non-English language films. And with Jurassic World: Fallen Kingdom (2018) a distant summer memory, they're ridding themselves of its iconic forebear. An interesting time for movies indeed…
Amelie (2001)
For the past three years, the BBC has produced the most exciting and highly-anticipated "best of" lists of movies in the film world. They started out where most list-makers tend to, American films, and moved on from there. Realizing that their first list lacked a lot of new titles, they followed it up with a list of the best 21st century movies. Realizing that that list lacked many comedies, they followed it up with a list of the best comedy movies. And realizing that that list lacked many worldly titles, over the weekend they released a new list of the best foreign-language (ie, non-English language) movies. And wouldn't you know it, Amelie (2001) ranked in at number 82.
If you've never seen the movie before, it's hard to explain the unique, storybook approach that director Jean-Pierre Jeunet (of Alien: Resurrection fame) takes with his title character. It's almost like a Wes Anderson movie set is a nominally more realistic world, or like a Guillermo del Toro movie without quite so many monsters. Indeed, it almost reads like a "normal" version of The Shape of Water (2017) in many respects. Mostly, it's simply Amelie: an offbeat comedy, a quirky sort-of romance, and an endearing character study that is uniquely, sometimes aggressively so, its own sort of story.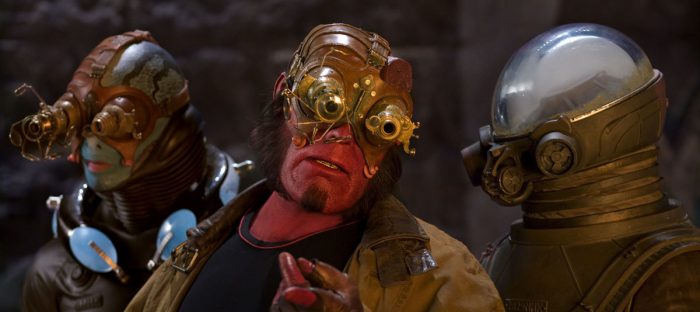 Hellboy II: The Golden Army (2008)
2008 really was a remarkable year for the fledgling superhero genre. It proved to be the high water mark for director Chrisopher Nolan's then-ongoing Dark Knight trilogy, whose middle installment, The Dark Knight (2008), reshaped popular misconceptions about the genre and actually changed up the "business as usual" approach of the American Motion Picture Academy toward so-called "popular films" (the ramifications of which we're still trying to suss out a full decade after the fact). It saw the birth of the Marvel Cinematic Universe (aka, the single biggest entertainment entity in present-day Hollywood) with the one-two punch of Iron Man (2008) and The Incredible Hulk (2008). And, besides all of that, it gave us one of the most visually arresting and narratively imaginative films of this century: Guillermo del Toro's Hellboy II: The Golden Army (2008).
Now, I talk a lot about del Toro around here and for good reason. The man is both the most distinctive and possibly best director of his generation: able to infuse a childlike perspective to every project he pursues and creating some of the most iconic visuals ever committed to the silver screen. And though I am mostly indifferent to his first Hellboy outing a few years prior, it's with this second installment that he finds his stride in the franchise: the outsider hero who can't help but not belong in the mundane world he's charged to protect, a band of misfit-heroes who are as desperate to figure out their place as an ersatz family as they are to save their conflicted home among "normal" people and the bitter sweet realization that the world of men has long since moved past the primordial world of monsters.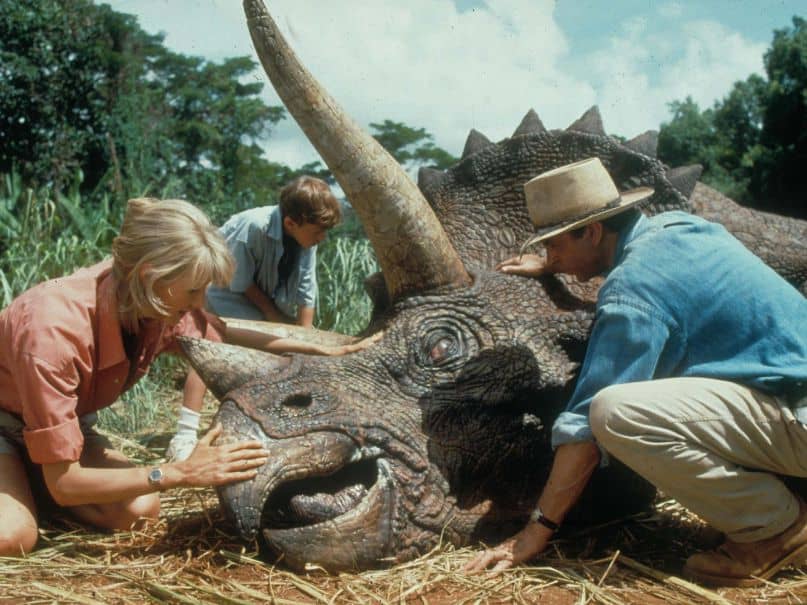 Jurassic Park (1993)
Although I still maintain that the revolutionary Jurassic Park is, at best, a second-tier Spielberg movie, that's meant more as a marvel to Spielberg's monolithic career than it is a slight toward one of his most popular movies. While the movie can hardly be said to compete with the likes of Jaws (1975), Raiders of the Lost Ark (1981), Schindler's List (1993), Minority Report (2002) or Lincoln (2012), Jurassic Park is a masterpiece of such singular brilliance that it would certainly be the very best movie made by any less of a director (which, given who's working in the industry, is pretty much everybody).
From the animatronics to the computer imaging, from the rapid-fire source material to the epic sweep John Williams score, the film is every inch the best version of the exact movie that it was trying to be. And with Fallen Kingdom having just stomped its way through theaters this summer — trying, but not quite managing, to equal its storied predecessor — maybe it's about time to look back on what the O.G. dinosaur movie got right all those years ago.
Oculus (2014)
In the world of 21st century horror, no studio has cracked the formula for what makes a great horror movie more than Blumhouse Productions. Between The Purge (2013) and its various sequels, the latter Paranormal Activity movies, Sinister (2012), Get Out (2017), Upgrade (2018), Split (2017) and the like, there's been no other outfit that's been as consistently excellent as the house that Blum built.
But of their rapidly expanding empire of horror franchises, the one that immediately jumps out as being simultaneously excellent and under-appreciated is Oculus: a temporally twisting tale about an evil mirror and its continual torment of a pair of siblings whose young lives it ruined years ago. But now brother and sister are united once more, with the mirror in tow, and their one mission in all of this is to put it down once and for all. Recently highlighted as one of the best horror movies available on the streaming service, you hopefully made a point to watch it over the course of Halloween, because there won't be many more opportunities to do it in November.

Paddington (2014)
If there's one thing that movies today, almost as a rule, are not, it's "kind." They are loud and angry and frenetic. They explode right off of the screen. They rage and holler and never seem to get us much of anywhere. But they certainly are not kind.
One franchise, however, is desperately trying to change that. Based on the kind-hearted exploits of a friendly little bear, the Paddington movies have worked their way into moviegoers' hearts over the last several years, reminding us (not unlike this summer's Won't You Be My Neighbor?) that sometimes we just need to be quiet and calm and, above all, kind to one another. And that, I'd wager, is worth more than all the Michael Bay-isms firing off at the multiplex these days.