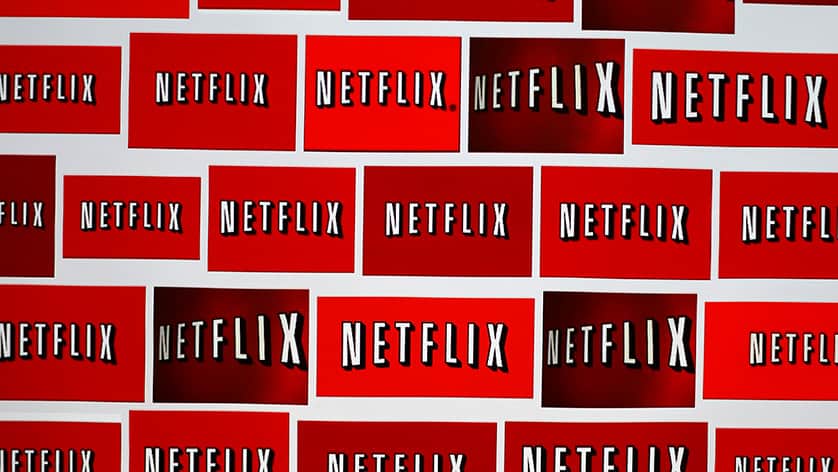 Sometimes I don't understand Netflix. They're on top of the streaming world right now, no question. But the problem is that there's so much heavy-hitting competition just on the horizon, they should be rallying people around their vast catalogs of movies and differentiating themselves from the increasingly dime-a-dozen outfits that are peddling in this and that blockbuster from the last five years. That's not to say that they should be bereft of them, just that there are so many more great, even crowd-drawing movies out there to choose from, most of which the streaming giant seems content to let fall by the wayside in these last few crucial months. From Bond to Spielberg to DC superheroes to Hollywood A-listers, it's downright shameful the kinds of movies that they're choosing to let slip through the cracks this month.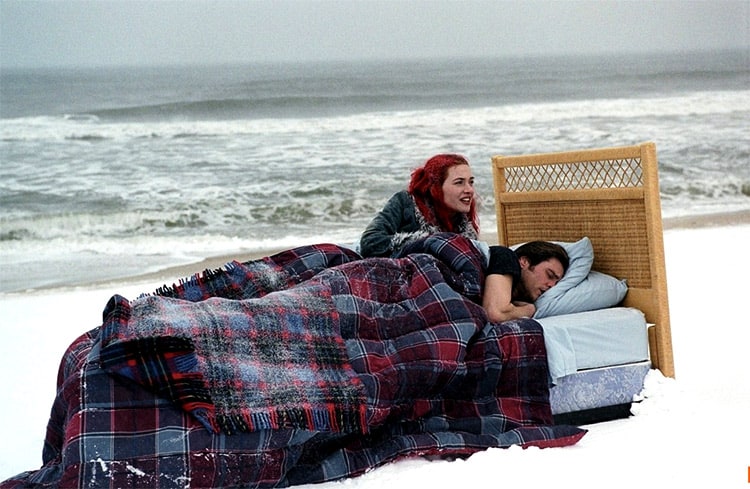 Eternal Sunshine of the Spotless Mind (2004) — I don't know what it is about them, but I always love it when comedic actors take a dramatic turn on the big screen. I love Mrs. Doubtfire (1993) and Aladdin (1992) as much as anybody, but my favorite Robin Williams movies are things like Good Will Hunting (1997) and Good Morning, Vietnam (1987). I'll watch Happy Gilmore (1996) whenever I find it playing somewhere, but there's a special place in my heart for Reign Over Me (2007). And while I'll always laugh whenever I see something bonkers like Dumb and Dumber (1994), it's movies like Eternal Sunshine of the Spotless Mind that keep me coming back to Jim Carrey. It's a sweet, poignant and utterly devastating movie about a man who just wants to forget… right up until the moment that he realizes that he doesn't. This lyrical testament to the human condition is rightly considered one of the best movies of the century, and it's a damned shame that Netflix can't find reason enough to keep it on their digital shelves.
Dr. No (1962) — Every Bond has a beginning. Dr. No just so happens to be the beginning of every Bond: the very first 007 movie, starring the very first 007. And while it's obvious in retrospect that they hadn't quite figured out how to translate the literary superspy onto the big screen just yet — that hasn't yet transformed into the James Bond that everybody knows and loves today — he was well on his way even at this early juncture. Sure, the story's a bit… out there, even as far as this franchise goes. Sure, everything doesn't quite sync up the way that you've grown to expect it to. But with every Bond movie getting the axe this month, it seems only fitting to take the franchise back to the beginning with the brief hours left to revisit the series' greatest hits.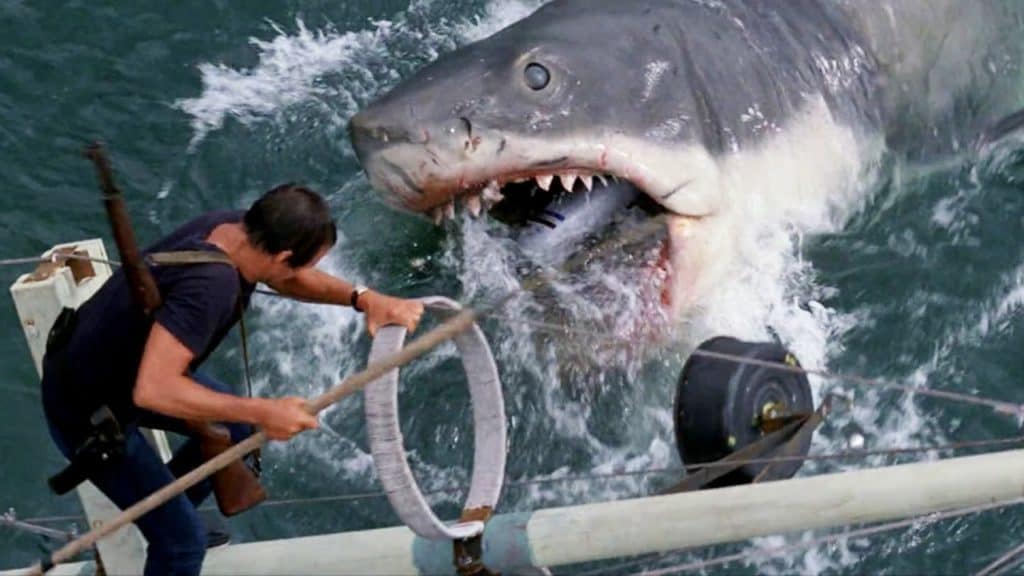 Jaws (1975) — You really can't go wrong watching Jaws, especially when it's about to get pulled from Netflix. It's actually pretty safe to say that nobody has ever gone wrong in watching this movie, as it is safely both one of the best movies of director Steven Spielberg's career, but of the entire last century of the medium. A rip-roaring horror / adventure hybrid on the open seas, it functions as both an intimate character drama of three men on a boat and a harrowing quest to put down nature's perfect predator.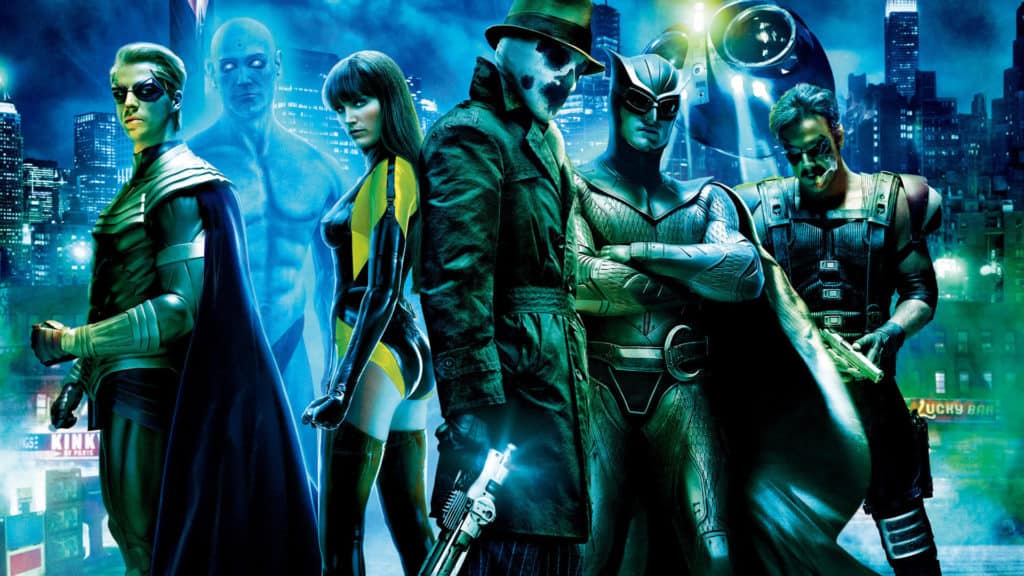 Watchmen (2009) — While the backlash for half-baked superhero franchises like the DCEU has been understandably severe, looking back to Warner Bros' prior superhero outings, it's easy to see why they were the gold standard for the genre for so very, very long. Superman (1978) started the movie craze just like his comic counterpart did for the genre in print. Batman (1989) proved that there was more life in the genre than just what the man of steel could provide. And when all that went to pieces, movies like Batman Begins (2005), V for Vendetta (2005) and Watchmen (2009) were there to pick up those pieces and rebuild. These movies all worked precisely because they weren't concerned with what the others were doing. And while it may all seem perfectly antiquated as a business model in post-Avengers (2012) Hollywood, nobody can say that they didn't work.
West Side Story (1961) — Another classic from that sweet spot in Hollywood history — sometime between the start of the studio system's downfall and its functional resurgence a few decades later, West Side Story is rightly held up as the best work of a lot of people's careers. Between the colorful cinematography, sweeping musical numbers and moving story (a toe-tapping update to the ever-in-fashion Romeo and Juliet), there's just so much to recommend about this movie, even to those that, like me, might be a bit reticent to pick up a "classic" Hollywood musical. It is well worth the effort of tracking down for the discerning viewer, however, and such searchers will sadly be a bit more difficult moving forward from here.
Tell us what's wrong with this post? How could we improve it? :)
Let us improve this post!