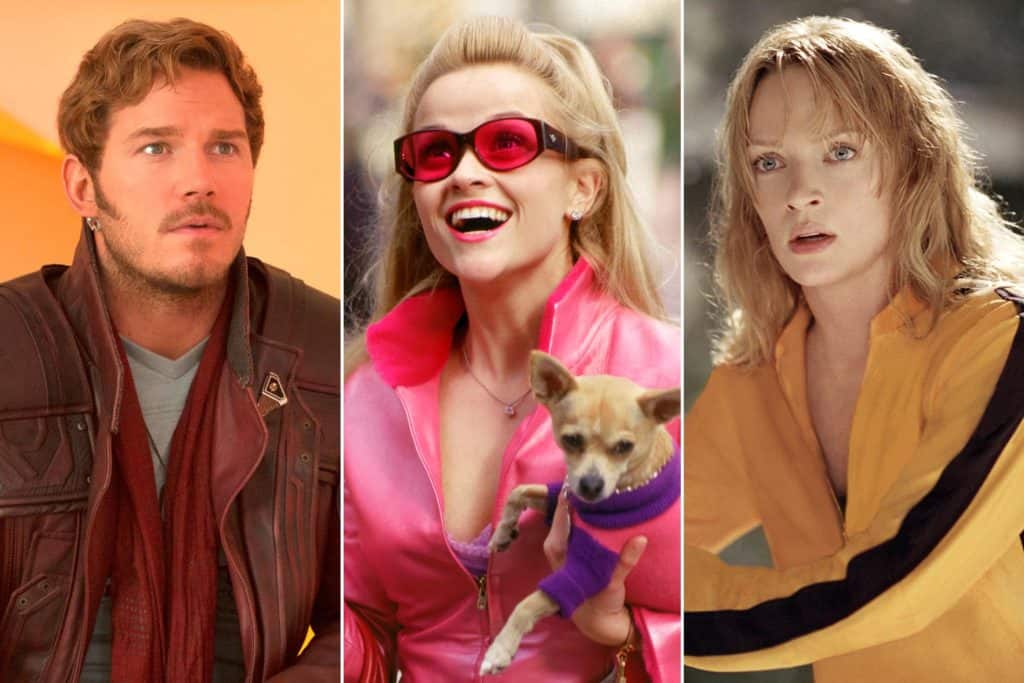 It's hard out there for Netflix. Each and every month, they need to weigh the costs of keeping older movies versus the benefits of bringing in something fresh and new to the streaming service. Taken on the whole, they mostly do a good job of this: especially lately, as they have made a concerted effort to bring a great many older and more worldly films to the service, and have held their own against the likes of even the Criterion Channel (still my pick for best-streaming service out there). Seriously, check this out, because it's not the same Netflix that you might be remembering, what with offerings likes The Magnificent Ambersons (1942), The Third Man (1949), Strangers on a Train (1951), West Side Story (1961), Bonnie and Clyde (1967), Cool Hand Luke (1967), A Clockwork Orange (1971), All the President's Men (1976), Lupin III: The Castle of Cagliostro (1979), The Legend of Drunken Master (1994), Crouching Tiger, Hidden Dragon (2000), City of God (2002), Hero (2002), Pan's Labyrinth (2006), Blue Is the Warmest Color (2013), Train to Busan (2016), Burning (2018), The Night Comes for Us (2018), Roma (2018), The Wandering Earth (2019) and many, many more great movies besides.
But even so, every month brings a certain twinge of sadness as the service, by necessity, loses some of its best and most exciting streaming options. June is no exception to this, and the great many new things to watch flooded the service — notably a lot of must-watch TV this time around — sacrifices are being made to ensure that the library remains as fresh and dynamic as it can be. So before you pop in the latest season of Jessica Jones or rewatch Avengers: Infinity War (2018) for the umpteenth time, you might want to check out these fast-disappearing movies that soon will be without a streaming home.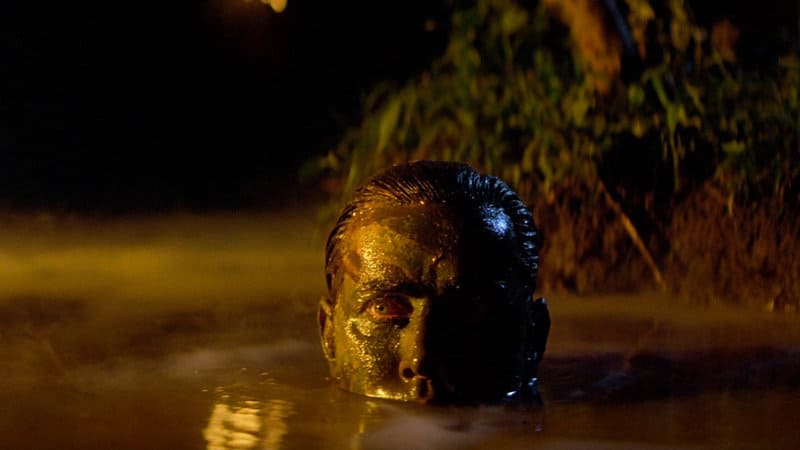 Apocalypse Now (1979) — There is an argument to be made for Francis Ford Coppola being one of the greatest directors of all time, likely one that intersects with the argument that the 1970s was one of (if not the) best ever decade in filmmaking. Between The Godfather (1972), The Godfather Part II (1974), The Conversation (1974) and Apocalypse Now (1979), his 1970s is one of the most impressive stretches of filmmaking to ever come out of Hollywood. And while I might personally prefer other directors and other Coppola films and other decades in movies, there's no denying the power of that particular trifecta. And even though the streaming service is jam-packed with so many other great movies, there really just isn't any replacing something as unique and powerful as Apocalypse Now when it all goes away next month.
Apollo 13 (1995) — I don't know what it was, but I hated this movie as a kid. I mean really hated it: capital "h" Hated it. Looking back, though, I really can't say why that was. It is by all accounts a sweeping film: possessing an exceptional cast, bold cinematography, incredible special effects. Ably helmed by Ron Howard, it presents an accessible, well-realized version of the Apollo 13 story, hitting all the right beats that you'd expect from a big Hollywood drama. Like The Shawshank Redemption (1994) or Forrest Gump (1994), it doesn't try to reinvent the wheel, nor does it have to. Simply being the best version of the kind of story that it's trying to tell was enough. Don't believe me? Go watch First Man (2018) again and try to figure out exactly why that movie — despite its similar story and technical quality — nevertheless fails to live up to a movie from two decades prior.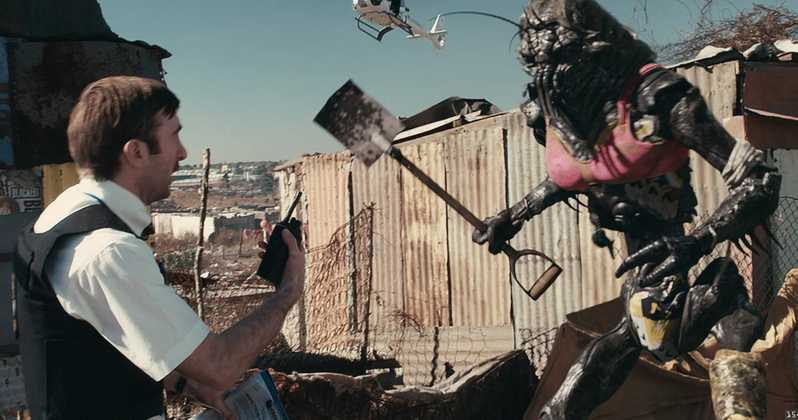 District 9 (2009) — Way back in 2009, the Oscar conversation was dominated by two directors and their big, splashy and thoroughly epic brand of filmmaking. Katherine Bigelow's The Hurt Locker (2009) brought America's wars in the Middle East into the country's heartland while James Cameron's Avatar (2009) catapulted an entire generation light years away from the petty squabbles on our muddy little planet. You had the odd's on critical favorite against the highest grossing movie in the world (although that's probably going to change as of this weekend). The fact that these filmmakers were once married merely added fuel to the fire of the Oscar narrative. And, ultimately, in that newly-expanded roster of 20 Best Picture nominees, possibly the best and most interesting film of all seemed to escape notice entirely: a grubby little "genre film" that, in any previous year, under any other circumstances, would have doubtless not been nominated at all. District 9 is a fiercely intelligently, impressively visualized and flawlessly realized science fiction film that deftly grapples with eternal questions of man's (and Prawn's) place in the universe, what we will turn ourselves into if we give into our basest natures and what we might someday become if we allow ourselves the opportunity to grow beyond our strictly human limitations. And given how often (and how less impressively) this particular filmmaker has chosen to grapple with these same basic sets of themes, it more than warrants a revisit for his dynamic debut that best encapsulated his singular vision of the world.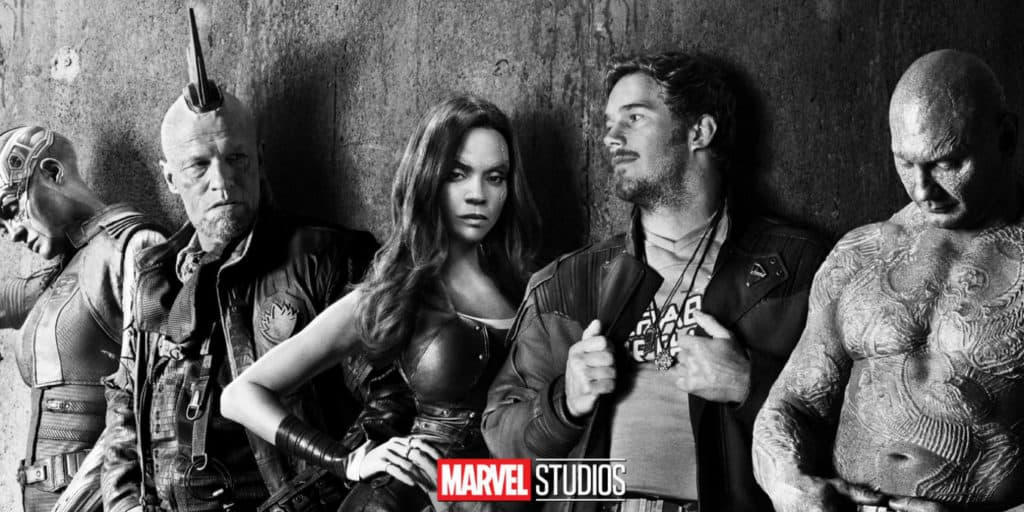 Guardians of the Galaxy Vol. 2 (2017) — It is doubtless tempting for the glib and despondent among you to, by contrast, refer to the latest Guardians of the Galaxy movie as the populist alternative to the challenging and transcendent District 9. I know it's tempting because I unthinkingly almost did the same thing: implicitly reducing its own complex network of themes, characters and narrative challenges down to the fact that it's a blockbuster, of that it's a sequel, or that it's a Marvel movie. None of these factors make it any less nuanced a work of art, nor any less effective and worthy a piece of filmmaking. Its sensibilities may be the polar opposite of District 9, its narrative context antithetical to it and its visionary director more constrained by the studio-mandated needs of climactic blowouts, inter-franchise tie-ins and highly profitable merchandizing, but it nevertheless shines through as one of its year's greatest achievements: every bit District 9's equal (and, some would convincingly argue, its superior).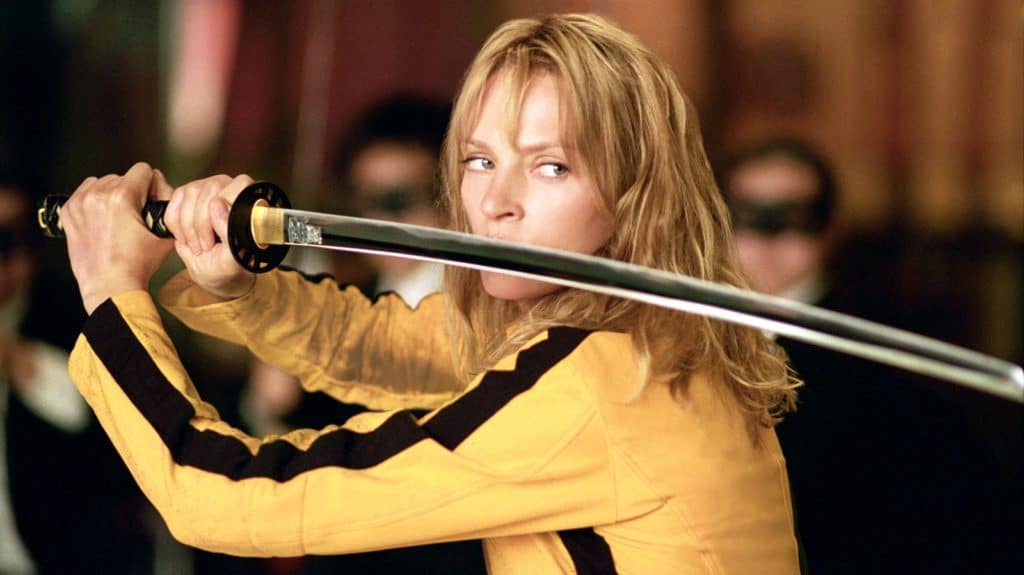 Kill Bill Vol 1 and 2 (2003-2004) — Tarantino has always been a hard sell for me. It's not that I dislike his movies — or at least, not that I dislike them out of hat — I've just never really been able to get into them on the first pass. Usually I hate them. Usually they end up sticking in my craw, where I can chew them over for a few weeks after seeing it. Usually I find myself drawn enough to them after the fact to give them a second chance. Usually, I end up loving them. I have yet to complete this process with the Kill Bill duology, and I really should, because these movies, at least on paper, represent everything that I love about movies. I love "too smart for its own good" dialog. I love needlessly stylish direction. I love epically gory swordfights. I love Lady Snowblood (1973), the Japanese rape-revenge manga adaptation that inspired much of the films' action. I just need to sit down and spend some more time with these movies, which isn't going to be an option when they go away in June. So if you, like me, need some extra time to warm up to the latest Tarantino picture, don't wait on this one, or else you might just find yourself absent two of his more audacious cinematic outings.