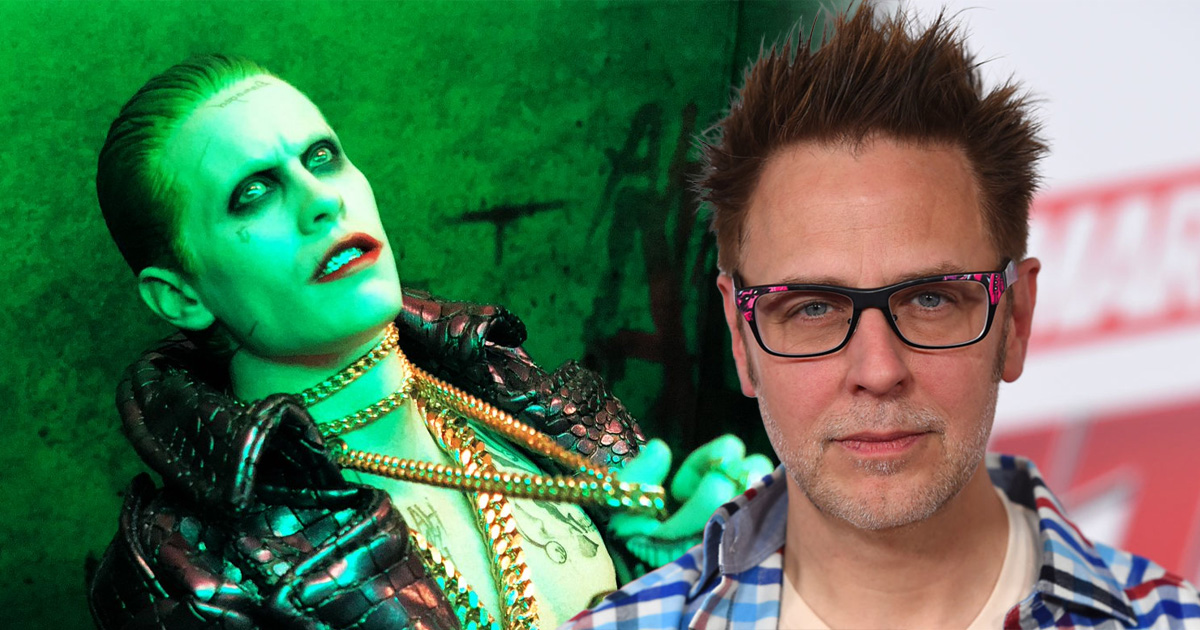 The critically panned Suicide Squad movie from 2016 (not the James Gunn one from 2021, The Suicide Squad), has been the target of renewed calls for Warner Bros. Discovery to release the "Ayer Cut." After the success of the #ReleaseTheSnyderCut movement, the #ReleaseTheAyerCut situation was perhaps a predictable next step. With James Gunn and Peter Safran taking the DCU in a new direction, the demands to #ReleaseTheAyerCut have had renewed vigor. While studios have tended to remain quiet on such matters, James Gunn has publicly responded on social media to these demands.
What Is The Ayer Cut And Why Are Fans Going Eager For It?
James Gunn's comments obviously need some contextualizing, so what is Suicide Squad's "Ayer Cut." As part of the original vision for the DC Extended Universe, director David Ayer's Suicide Squad was going to establish Task Force X (the eponymous "Suicide Squad") to be the anti-Justice League: a movie about a group of villains and anti-heroes who come together to save the world. The movie boasted big stars like Will Smith and Jared Leto and also saw the debut of Margot Robbie's version of Harley Quinn.
However, reportedly test screenings of Suicide Squad weren't favorable. While trailers for the movie created a lot of buzz, Warner Bros. were worried about the poor focus group response and panicked. They took creative control out of the hands of director David Ayer and had the company that created the successful trailer re-edit the whole movie. The theatrical version of Suicide Squad was a reworked version that removed a lot of Ayer's original vision. Since its release, Ayer has made public statements multiple times to proclaim that the theatrical is not his version and that it would require minimal work to release his original movie, the Suicide Squad's fabled "Ayer Cut."
How The Snyder Cut Paved The Way For The Ayer Cut Movement
Director's cuts of movies have often been released by studios as part of the post-theatrical release structure. However, when it came to Zack Snyder's Justice League, the differences were so stark and made such a difference to DCEU canon, that Warner Bros. was never expected to release it. However, after fervent attempts by fans pushing the social media slogan #ReleaseTheSnyderCut, Zack Snyder's version of Justice League, the "Snyder Cut" got $70 Million to finish reshoots and VFX and premiered on HBO Max. This helped to drive the hope for Suicide Squad's "Ayer Cut" as if it could happen once, it could happen again. Despite the pressure from fans online, there had been no response to the #ReleaseTheAyerCut movement. However, with James Gunn, who directed the soft reboot of David Ayer's Suicide Squad in 2022, now heading the DCU, it seemed likely that might change, but fans should have been careful what they wished for.
James Gunn Responded To #ReleaseTheAyer Cut (But You Might Not Like It)
James Gunn is famous for regularly engaging with fans on social media. Over the years, he has discussed his movies and responded to fan theories and criticisms. All in a way that has been wholesome, fun, and never lashing out or bitter. So it makes sense that he's paying attention to fans' demands to release the Ayer Cut on Twitter. Addressing all those demands, Gunn put out a series of tweets that dashed any hopes for the Suicide Squad "Ayer Cut" to be released.
Opened up Twitter at the end of a long, creative weekend to see the many tweets to #SaveLegendsofTomorrow & #ReleaseTheAyerCut & fan support for other DC projects over the years. The majority of these requests were enthusiastic & respectful.

— James Gunn (@JamesGunn) November 6, 2022
James Gunn's tweets about releasing the Suicide Squad "Ayer Cut" acknowledged fans' demands and desires to see the Ayer Cut, and in doing so Gunn revealed that he and Peter Safran are listening to the fans. Gunn goes on to mention that his and Safran's initial focus is moving the DCU with new films, TV shows, and animated programming. All of that amounted to a very nice way of saying: "No. We will not release The Ayer Cut."
While James Gunn's stance on Suicide Squad and #ReleaseTheAyerCut might be disappointing to some, it also makes sense. Gunn literally came on board to move the DCU in a positive direction going forward. One of his first actions as the CEO of DC Studios is not going to be to look backward and release, fix, or deal with the content from the previous administration. It would be counterproductive and counterintuitive for Gunn and Safran to do so, instead of trying to create the unified shared DCU with the hopes of one day rivaling the MCU.
Tell us what's wrong with this post? How could we improve it? :)
Let us improve this post!