Finally, some good news to report! Finally something that isn't Green Book (2018) sneaking away with Best Picture like a thief in the night, Rotten Tomatoes' constant fight with its own user base or just how generally awful internet fandoms have gotten in the last decade. Finally the good guys can sit back and be glad about winning one of these coordinated online takedowns of the fine folks we look up to/.
As you might recall, James Gunn was unceremoniously removed from Guardians of the Galaxy Vol. 3 — both as its writer and its director — after a series of off-color (and quite frankly awful) jokes were dredged up on social media years after the fact. And, making matters even worse, as the puppet master for the cosmic side of the MCU moving into and beyond Marvel's Phase 4 of film production, this meant that it was unclear what the future of essentially half of the MCU was going to look like going forward. Nobody wanted to be the rat to replace James Gunn as Vol. 3's director — not even Thor: Ragnarok (2017) mastermind Taika Waititi, who solemnly insisted that "those are James Gunn's films" — so the movie languished, directionless, for months until now.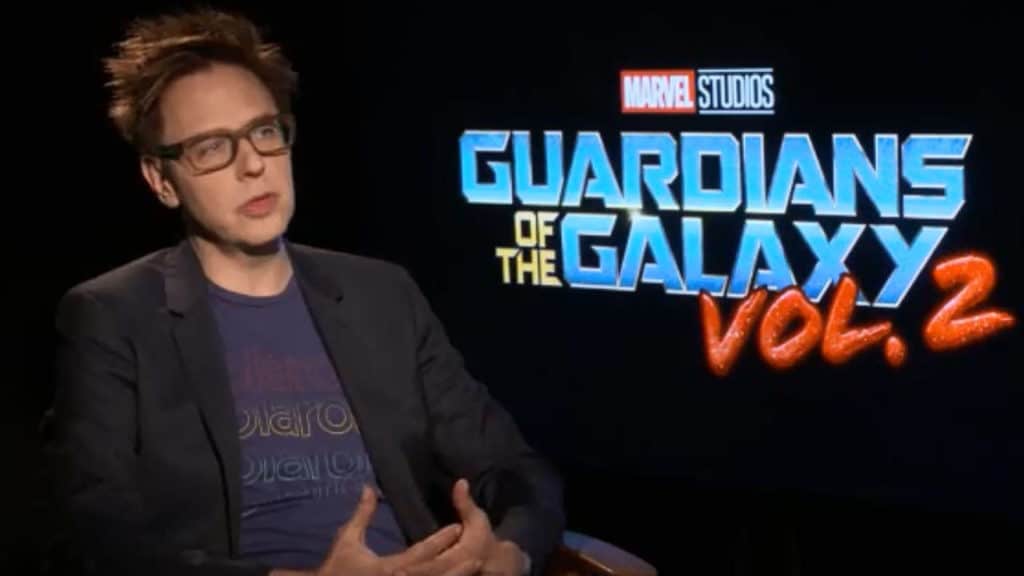 The thing is, though, that nobody was okay with this decision: either within the fan community that sprouted up around the Marvel movies or even those working on them. James Gunn was targeted by a mass-trolling campaign after making some critical statements about Trump, where literal internet Nazis uncovered joke tweets (that were admittedly written in poor taste) from years prior that James Gunn had already apologized for in the past. In a seemingly heartfelt apology, Gunn confessed that "I am very, very different than I was a few years ago; today I try to root my work in love and connection and less in anger. My days saying something just because it's shocking and trying to get a reaction are over."
He had, by all accounts, changed into a better, more mature and more thoughtful in the intervening years, made movies specifically about that same kind of personal growth and introspection, and Disney thanked him for this by booting him from their future franchises.
First came a fan petition that, to date, has garnered nearly half a million signatories. Then came an adamantly worded letter from the entire Guardians cast, who unwaveringly supported their ousted leader. And then came Kurt Russell, by all accounts Disney Royalty, who sided with Gunn over the company that built his long and prosperous career. And still they refused to let him back…
That is, until now. After sitting on the wrong side of this conflict for months, Disney has finally reinstated James Gunn as the writer and director of Guardians of the Galaxy Vol. 3, as well as his role in overseeing the cosmic MCU for the foreseeable future. That apparently won't be stopping Gunn from masterminding Suicide Squad 2 from Marvel rival Warner Bros, which is absolutely for the best for that movie (I mean, have you seen what a mess the first Suicide Squad was?). So it looks like Gunn will be busy with work for the foreseeable future.
In an emotional message to his fans, Gunn shared that:
"I am tremendously grateful to every person out there who has supported me over the past few months. I am always learning and will continue to work at being the best human being I can be. I deeply appreciate Disney's decision and I am excited to continue making films that investigate the ties of love that bind us all. I have been, and continue to be, incredibly humbled by your love and support. From the bottom of my heart, thank you. Love to you all."
Thank God that this time, at least, the good guys won.
Tell us what's wrong with this post? How could we improve it? :)
Let us improve this post!