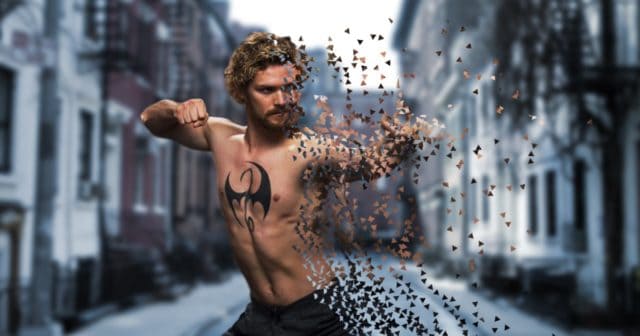 Say what you will about this or that Marvel Netflix series, but this entire enterprise within the Marvel Cinematic Universe has played out far from as smoothly as the movie side of the business. It's had its share of false starts and misguided narratives. Daredevil Season 2 should have only been about stopping the Punisher (or, alternatively, broken Kingpin out as a third act twist that forced the team-up between the characters). Luke Cage's third act bait-and-switch with Diamondback as the real villain was stupid. And The Defenders ultimately didn't work for the exact same reason why Iron Fist didn't: Danny freaking Rand.
Danny Rand was always going to be a hard sell as the Iron Fist in the twenty-first century. And although one aspect of his character in particular stands out as being particularly problematic, it is far from the only one.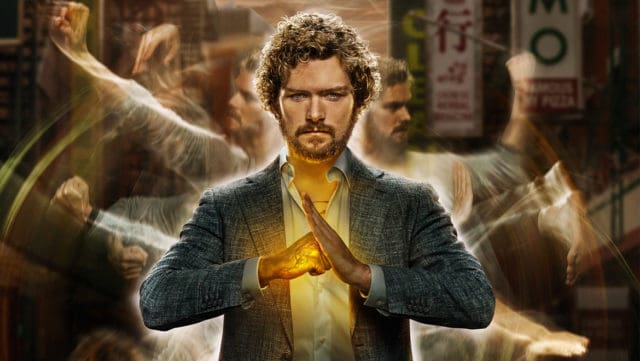 For one, he is essentially the Lost Boy version of every obnoxious kid you knew in high school in the 90's, and thus beyond insufferable. Being a Tony Stark-level billionaire with an international mega-corporation worth of resources at his disposal at all times, he hardly fit into the blue collar / working-class hero aesthetic that these Netflix series had been cultivating for years prior to this guy's launch. The franchise — filled with mystical Himalayan cities with magical warrior monks and a literal dragon — was always going to cost a lot more to do justice to than Netflix could afford with these series; I mean, let's face it, half these series can't afford proper lighting during their pile-on, hallway fight scenes, they weren't going to dump Thor-levels of money into the least interesting one of these.
And, of course, there's the elephant in the room: the one inescapable fact that genuinely invalidates Danny Rand as an option in this day and age. The inescapable cultural appropriation inherent in a privileged White boy crashing into a mountain in the middle of nowhere and inexplicably being better at the Asiatic martial arts than any of the actual, factual Asian practitioners who had been training since birth to do the same. It's not like Doctor Strange, whose powers derive principally from study, a skill which he had, in fact, trained his entire life (and whose cerebral predilections and, presumably, profound foreknowledge of Human anatomy acted as a natural catalyst to his sorcerous training). That's admittedly not without it's own set of reservations, but it at least makes sense for that particular character in pursuing that particular branch of mystical arts (ie, channeling extra-dimensional energy through the conduit of his body after displayed and rigorous amounts of training and study). Danny's just some White douchebag who happened to be better at Asian culture than actual Asians who were born into it.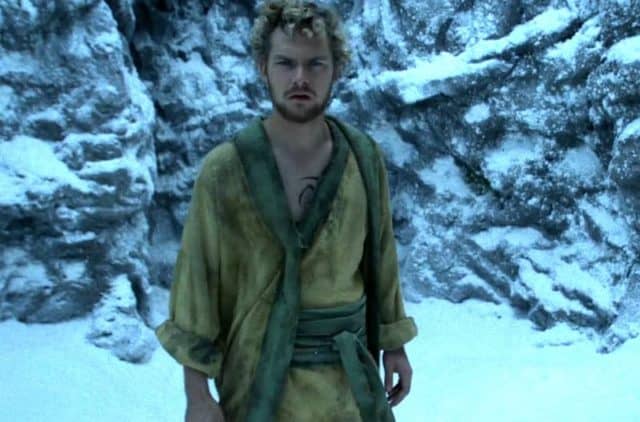 And it's not as if Danny was their only option. The title of Iron Fist, both in the comics and in the series, is a mantle passed on from one generation to the next. There have been countless Iron Fists throughout history, only one of which was a White guy first published at the height of America's obsession with Kung Fu. Davos, his Indian friend who had, by his own admission, trained his entire life to be the Iron Fist, would have been a better choice. Colleen Wing, who had a foot in both the world of mystical Asia and working-class New York, would have been a better choice. Even the actor who played the blind practitioner of Drunken Kung Fu was in the running at one point to play the title character (and judging by the one episode he was in, he was a far more capable actor than Finn Jones has proven to be).
So while everything about the character never worked within the framework of either the Netflix series or the MCU as a whole, there is a reason why all of the best parts of Th Defenders were when the other series protagonists ignored Danny, told him to shut up, told him to check his privilege or simply punched him in his face. That's a bad sign for both your character and your franchise.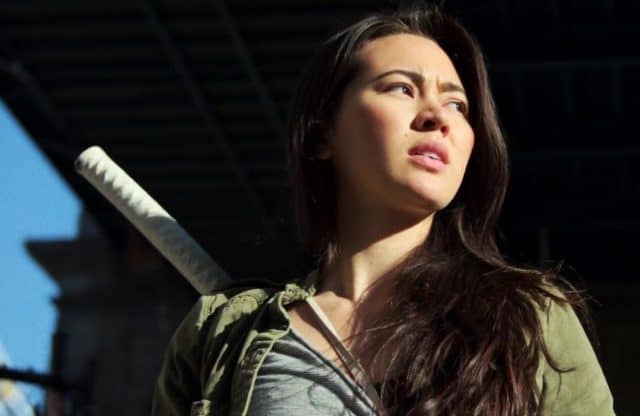 I maintain that Iron Fist is generally a much better show than people give it credit for. At the same time, though, the single biggest thing that Iron Fist has working against it isn't the Hand, but the character that they've chosen to grant the mystical, dragon-punching title to.
For as few mistakes as Marvel has made in the past, Infinity War gave them a golden ticket that they've seemed reluctant to use to its fullest extent. They have an in-narrative reason to erase every problematic element that they've ever introduced to into the franchise, at any level of storytelling. With a snap of his finger, Thanos wiped out half the universe. Sadly, it wasn't the half of the universe that included Danny freaking Rand.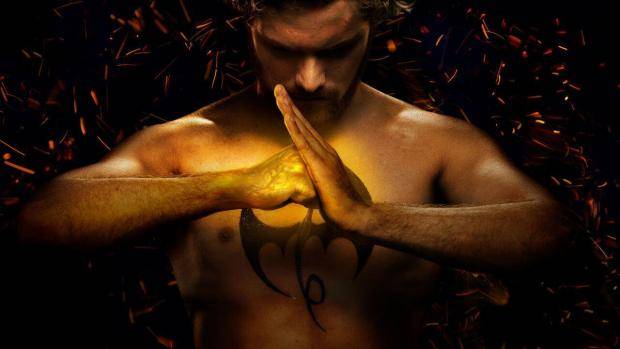 Season 2 had free reign to kill off Danny at the start and introduce a successor Iron Fist: somebody who is actually Asian, actually fits the established aesthetic street-level crimefighters he's associated with and isn't an insufferable brat in the lead of a major televisual production. The Dragon Shou-Lou, who Danny had to kill in order to become the Iron Fist, is called "The Undying" for a reason, for although he might be felled as a right of passage for aspiring Iron Fists, he is eternally reborn to perpetuate this cycle again and again and again. Just bring the dragon back, have a survivor of K'un-Lun track down and kill him, then have that new Iron Fist — now stranded in the mortal world after the end of Season 1, go to New York to find out what happened to his predecessor or to help out in the wake of Thanos' victory or just ends up there upon traveling the world for a new place to call home.
But no. Instead, we're stuck with Danny for another season. And the new season isn't looking to be a substantive improvement on the last one as a direct result of this.