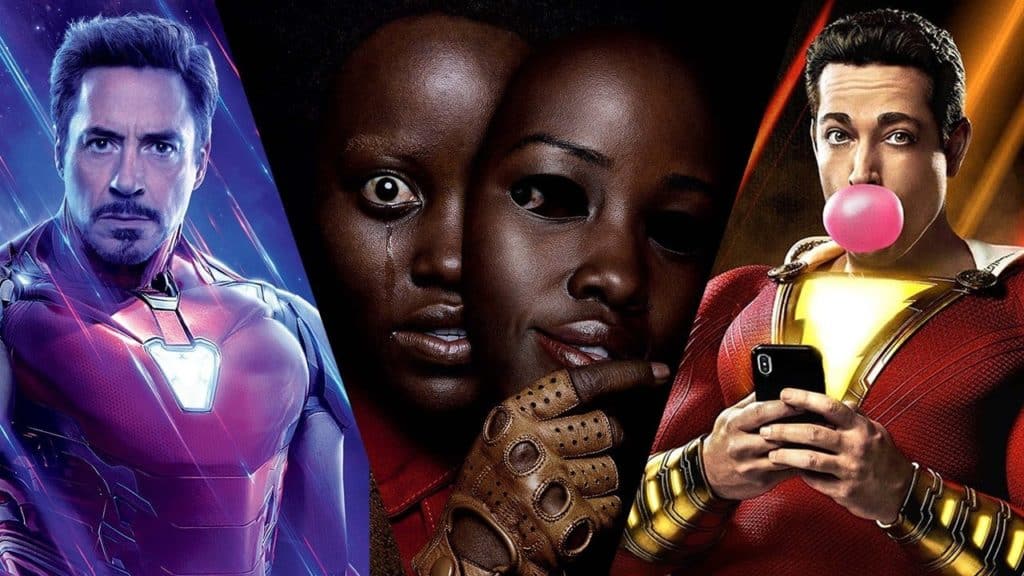 Every year, my "Best of" list of movies for the preceding year seems to get pushed back further and further. The thing is that I always like being thorough when it comes to these lists, and the realities of theatrical distribution necessarily means that I need to hold off until the likely inclusions come to a theater near me. And because I live in a corn field in the middle of Illinois, I oftentimes have to wait for them to hit DVD or digital distribution. So even though I was able to see all of the Best Picture and Documentary nominees before the Oscar ceremony, I still have yet to see Portrait of a Lady on Fire (2019) despite its supposedly wide release in the United States.
But there comes a time when you just have to realize that you've done as good as you're going to do for now and the rest will have to wait until God knows when. So Portrait of a Lady on Fire, A Hidden Life, Les Miserables and Corpus Christi are going to have to miss out this time around. But when that leaves more room for the likes of The Farewell and Midsommar, I can live with calling it perhaps a little prematurely.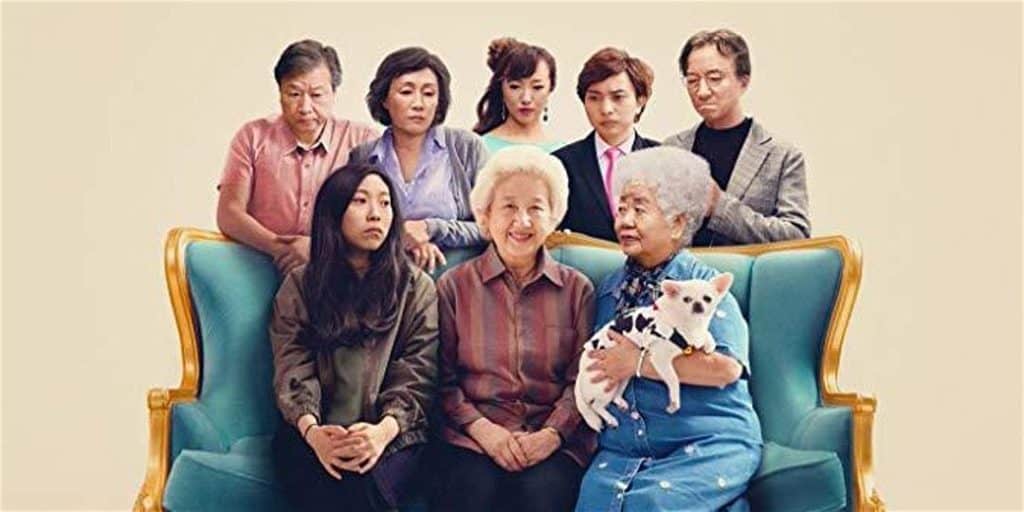 10 . The Farewell — I think that The Farewell was always going to be one of my favorites of the year. Based on a compelling true story and starring breakout lead Awkwafina following her scene-stealing turn in 2018's Crazy Rich Asians, it had all of the ingredients of being an incredible film. But between Awkwafina, an across-the-board phenomenal supporting cast (including the quietly resplendent Zhao Shuzhen) and writer-director Lulu Wang, it became a transcendent statement on national, racial and generational identity: very much the dramatic counterpoint to Crazy Rich Asians' more comedic perspective. Even as other movies came and went within my favor, The Farewell held on strong from its summer release date and refused to be forgotten.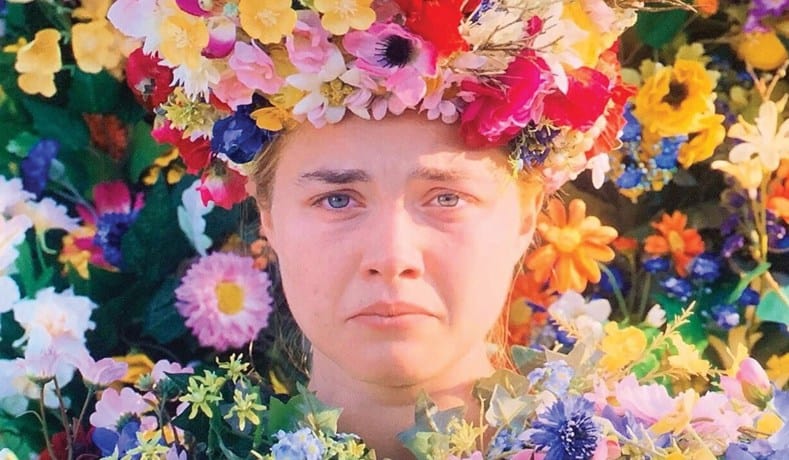 9 . Midsommar — There is something interesting going on in horror right now. The past decade has proven to be something of a renaissance for the horror genre, and has simultaneously featured an influx of singularly unique, exciting and incredibly talented filmmakers to go along with it: from The Witch's Robert Eggers to The Babadook's Jennifer Kent to Get Out's Jordan Peele. And while it's hard to chose a definitive favorite from that lineup, Ari Aster is, more often than not, the name that excites me the most. Coming at the intersection of recent trends in medical horror (alongside The Babadook and It Follows) and witchcraft horror (alongside Antichrist, The Witch, The Autopsy of Jane Doe and the remake of Suspiria), Aster's debut feature, Hereditary, proved to be far and away my favorite movie of 2018. Despite the rapid turnaround between his freshman and sophomore efforts, Midsommar continued that hyper-specific tradition in the sub-dappled Euro-scape of Sweden. Compelling, mesmeric and utterly terrifying, Midsommar proves Aster to be a filmmaker to take note of and, along with Fighting with My Family and Little Women, introduced the world to actress Florence Pugh.
8 . Little Women — Despite having never read the book before (I was always more of an Austen guy and all of my English professors were more than happy to indulge me that point), it always felt like a foregone conclusion that Little Women was going to be one of the year's best films. And, really, how could it not. The latest feature of director Greta Gerwig, who already impressed with 2017's Lady Bird, featuring a stellar cast that included no less than Saoirse Ronan, Florence Pugh, Emma Watson, Laura Dern, Meryl Streep and Timothy Chalamet and coming with a bold new perspective to the by-now familiar source material, it couldn't help but be a powerful, quietly moving and emotionally evocative portraiture of developing womanhood in pastoral New England. But the degree to which the film delivered exactly that is, quite simply, astounding, and the fact that so many people will willfully dismissing it as confusing or difficult to follow — as if those exact same moviegoers hadn't been ardently trained by decades of Quentin Tarantino and Christopher Nolan movies on how to watch this exact kind of movie, and as if they were unable to follow obvious narrative cues in the form of hairstyling, costuming, lighting, setting, and general context clues of how sick or absent certain characters were from the primary narrative — is a damning portrait of 21st century moviegoing.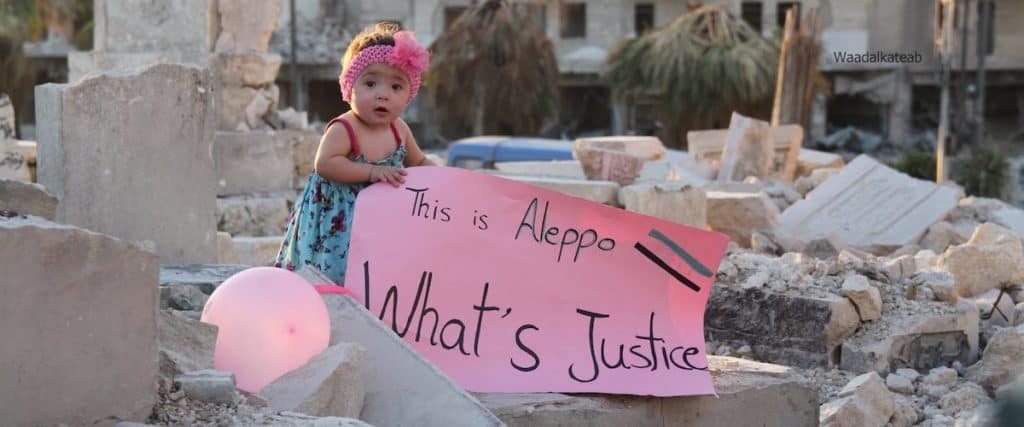 7 . For Sama — Historically, I haven't been a big fan of documentaries. Its not that they aren't as good as (or even better than) a lot of feature films coming out today, nor is it that life oftentimes isn't more compelling than fiction, it's just that they've never exactly been my "thing." But this year I made a goal of sitting down to more documentaries, and the Oscar nominees in that category seemed as logical a place to start as any. For my troubles, I was treated to one of the most emotionally riveting pieces of cinema for the entire year: a movie that emotionally drained me so thoroughly after watching it in the morning that I had to stop and just contemplate life for the rest of the afternoon. This is revolutionary filmmaking, and any self-professed lover of movies that passes it over because it's just a documentary (like I almost did) is doing themselves a grievous disservice.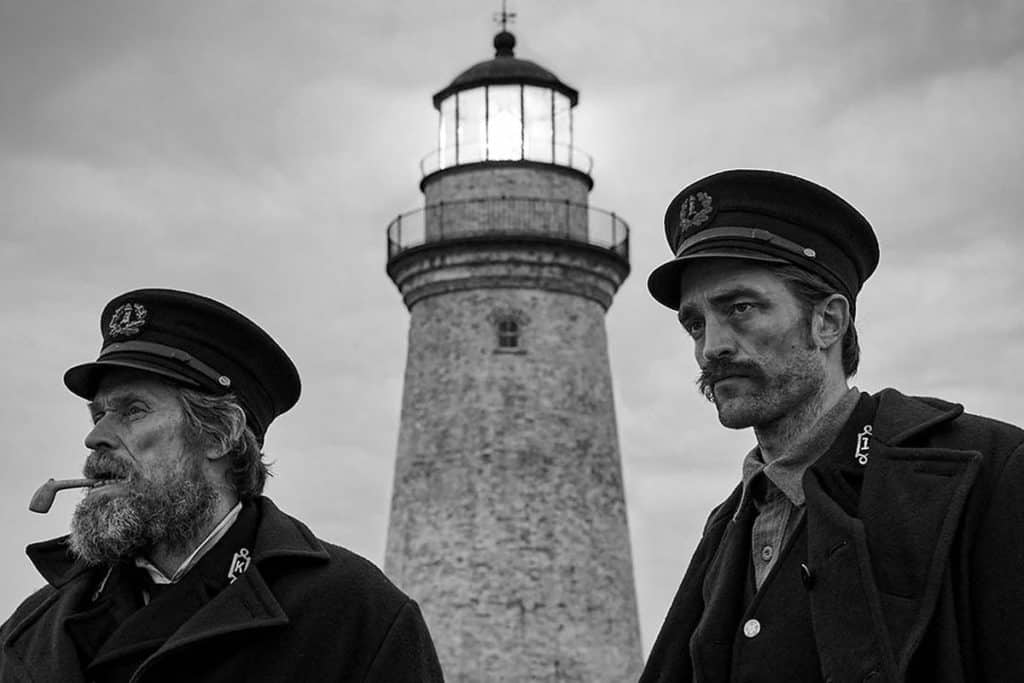 6 . The Lighthouse — There's no question that I love so-called "weird" movies. I love your Mulholland Drives (2001), Black Swans (2010) and Enemys (2014). The thoroughly divisive Mother! (2017) was easily my favorite movie of that year. So when I say that The Lighthouse — a seemingly simple two-hander starring Robert Pattinson opposite Willem Dafoe, written and directed by Robert Eggers — is the strangest, most bizarrely compelling movie of the year, understand what that means. It is dark and sordid and cerebral in ways that mainstream movies simply aren't (and, by and large, have never been). It is deeply, sordidly compelling in a way that only these two actors can bring themselves to be, and absorbing in the ways that only an Eggers script is capable of. It is an expressionist fever-dream the likes of which we have ever seen before — not since del Toro promised us no less than H. P. Lovecraft's At the Mountains of Madness — and will doubtless win over audiences that never knew that they needed something like this in their lives before seeing it.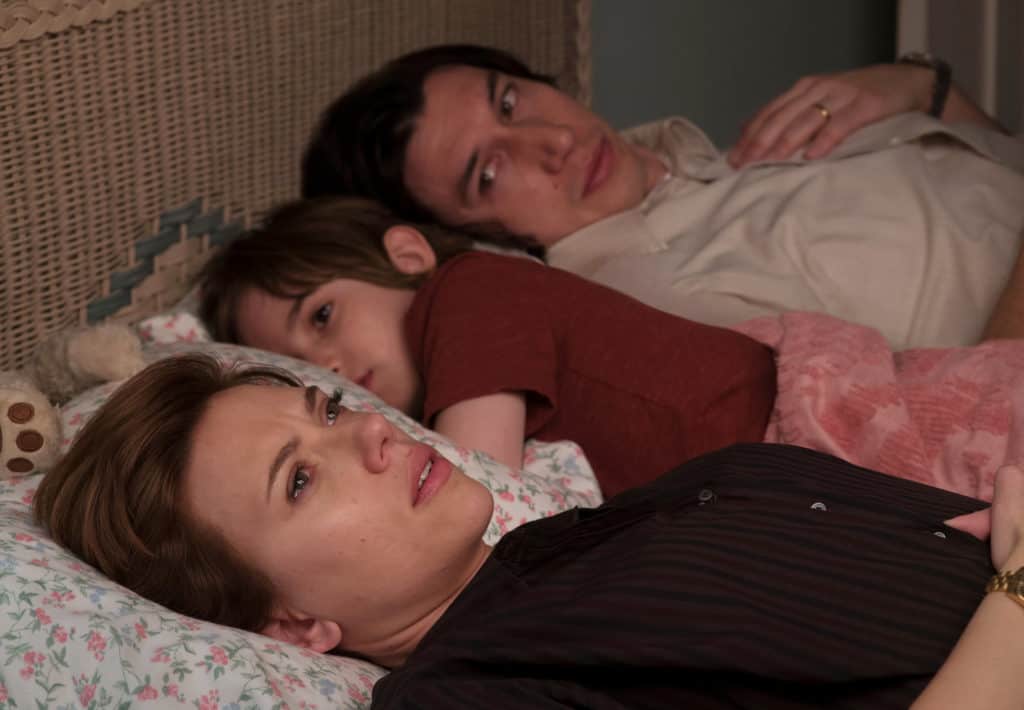 5 . Marriage Story — Up until now, the movies I've singled out as the year's best have all been the rare breed of film that they don't seem to make anymore (if they ever did in the first place, even). They've been nuanced statements of Asian identity and contemplative terrors of modern femininity, revisionist takes on weathered classics, subversive looks into war-torn countries and fever-pitched hallucinations of cosmic dread. Marriage Story is, for all of its endless and carefully laid out qualities, none of these things. It's a simple story, impossibly well-told, with a painfully honest script and a murderer's row of best-in-the-business actors bringing these well-rounded characters to life. It is a modern tragedy of the nuclear family as much as it is a triumph of the love that holds those families together. It is an even-handed vision of a dissolving marriage and a true-to-life recreation of life in the modern day. It is, in short, everything that is riveting and harrowing and heart-breaking about movies in general, and it doesn't matter a wit whether it's "just another family drama" when it is working so immaculately on so many levels.
4 . Once Upon a Time in Hollywood — I was actually quite late to the "Tarantino is Great" bandwagon. Being born at the tail end of the 80s, the first Tarantino movie I actually saw in theaters was Grindhouse (2007), and even then it was purely because I was a big Robert Rodriguez fan. Most of Tarantino's films, especially his earlier ones, never fired on all cylinders for me until the second or third viewing, and most I hated after just watching them the one time. I don't know if it's that I'm only just now figuring out how to watch a Tarantino flick or if his recent fair have been more my speed from the get-go, but everything since Inglourious Basterds (2009) has clicked for me from the word "go." Once Upon a Time in Hollywood, which elaborates on the kind of historical revisionism as social justice that has been a mainstay of his last decade of work, his most poignant, most mature and most dynamite film to date. One of the reasons why Tarantino never worked for me the same as he does for other people is because he is clearly a much better writer than he is a director, and he never seems to have the heart to cut a scene short because he is so in love with the lived-in characters and firecracker dialog that they're spouting out. With Once Upon a Time in Hollywood, however, the man has finally learned restraint — learned how to kill his darlings (or at least cut them off when they start to ramble) — and everything else is allowed to be drawn into that much sharper relief as a result. It seems downright tragic that Tarantino seems so intent on retiring after his next movie, whatever that ends up being, because he really just now seems to be coming into his own in a way that I never would have thought possible after watching Reservoir Dogs (1992) and Pulp Fiction (1994).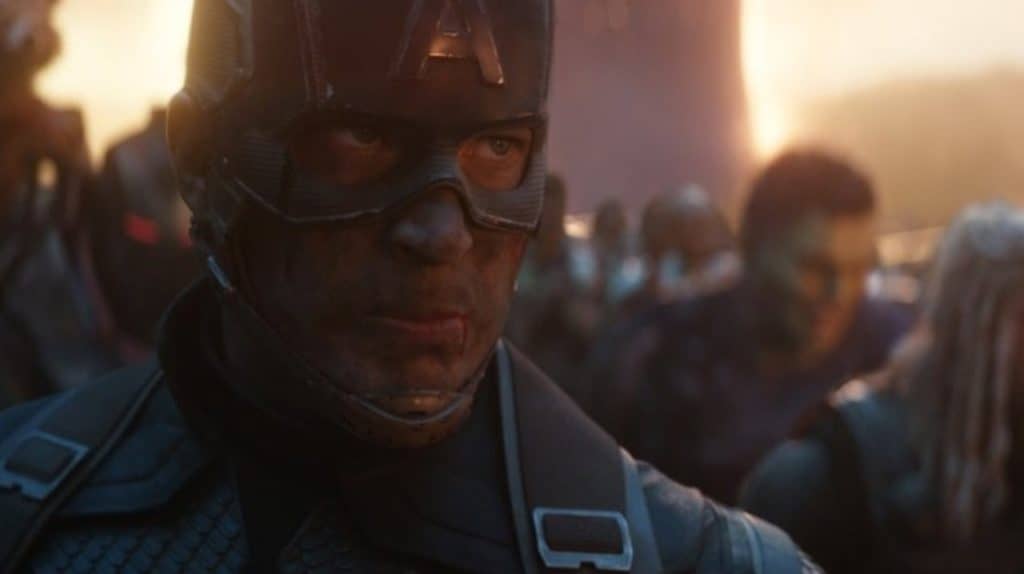 3 . Avengers: Endgame — The old cliché is that movie critics are somehow immune to the charms of blockbuster entertainment. That studio tentpoles, genre films, FX-driven spectacles are somehow beyond the pale for them. Michael Bay used to be everybody's favorite whipping boy in that area (a status that I, and increasingly others, have complicated and sometimes contradictory feelings towards), but increasingly everybody's new favorite target appears to be the MCU: not the individual films, mind you — those are as many good reviews as they do dollars at the box office — just the abstract concept of the franchise and the touch-and-go business practices of parent-company Disney. And while the latter warrants every barb that people can spare to throw at them, I'd be lying if I didn't say that I wasn't damn near the biggest Marvel (and particularly MCU) fanatic out there. One nearly always ends up as my second or third favorite movie of the year, and sometimes several are sprinkled throughout the list (the 2017 version of this list, for example, includes Guardians of the Galaxy Vol. 2, Thor: Ragnarok and Logan, for instance, and 2018 featured Spider-Man: Into the Spider-Verse, Black Panther and Avengers: Infinity War). 2019 had only one that really rose above the rest, but, man, what a movie that was. Endgame is a decade-in-the-making final blowout that gets (nearly) everything right along the way. It's able to balance both unflinching portraits of grief and light-hearted moments of fan service and never feels beside itself while moving from one action set piece to another. It is the ultimate in blockbuster entertainment, and that's not a problem in my book.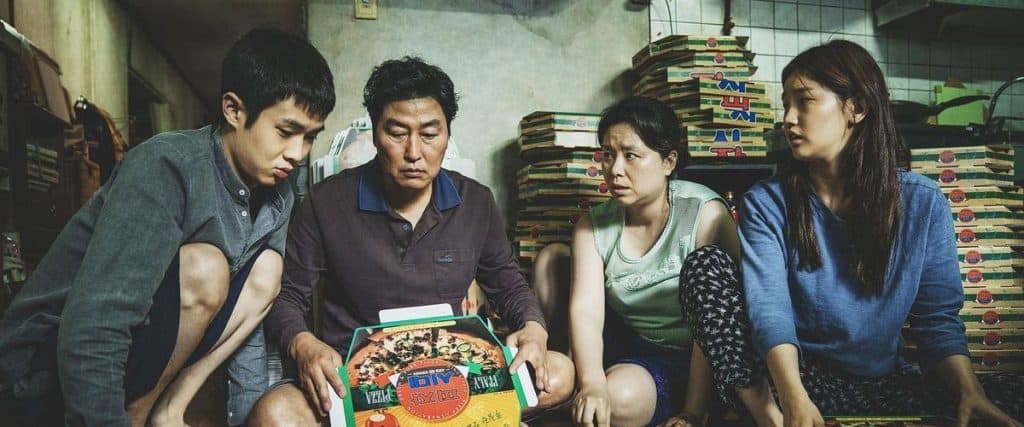 2 . Parasite — If you ask me again at the end of the year, it's quite likely that Bong Joon-ho's Parasite will move up to just barely inching out my current #1 pick (instead of the other way around). It's the kind of subtle masterpiece that seamlessly shifts between any number of different tones, genres and narratives, presenting us with a whole range of emotions and experiences that any one Western movie, by comparison, seems utterly incapable of expressing across its runtime. Like all of Director Bongs films, it's a remarkably accessible film for Western audiences (even ones who have never ventured outside of the films of their native language), and this one in particular seems like the Ur-text of his oeuvre: a Rosetta Stone exploring all of his familiar themes of capitalism, nationalism, family and violence with all of the nuance and subtlety that we've come to expect from the South Korean master. And the fact that it has caught on so well in the US (both before and after its historic Oscar wins) gives me hope for the moviegoing future to come.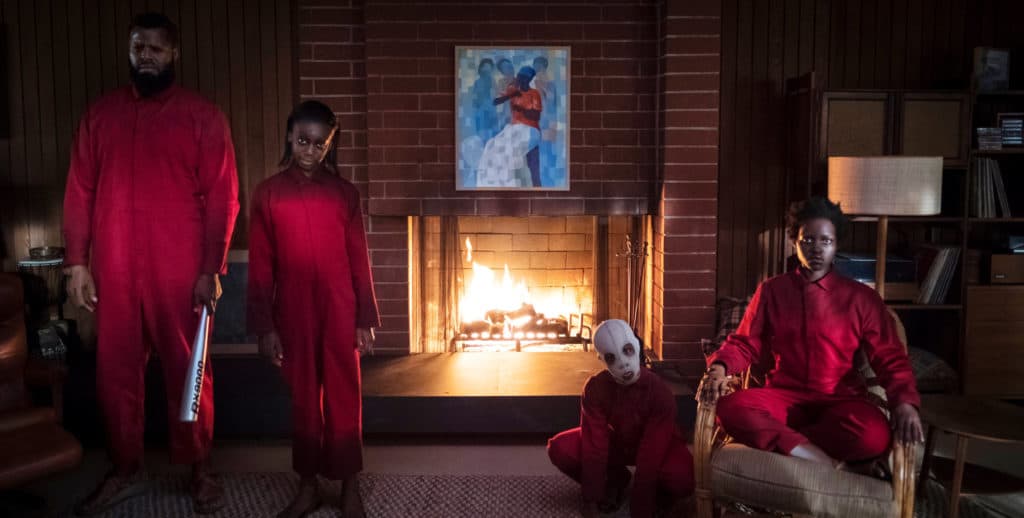 1 . Us — Ever since it came out in the deep recesses of February, Jordan Peele's follow-up to his zeitgeist-capturing Get Out — the psychologically, politically and economically-charged Us — has been my favorite movie of last year. In fact, in many ways, I would consider it to be the superior film when compared with his groundbreaker freshman film. It is so much darker, so much angrier, so much more nuanced and incendiary, than that first revolutionary film. Its cast had to pull double duty, each portraying two radically different versions of the same character, and its script ultimately trusted its audience to dissect a much more complex narrative entirely on its own terms. Like Bong, Peele is a master of subtly pulling his narrative across a spectrum of genres, and that talent has only improved in the two short years between his first and second films. What we have to look forward to from him in the future I do not know, but I for one cannot wait to find out, especially if he continues producing films of this high caliber
Tell us what's wrong with this post? How could we improve it? :)
Let us improve this post!