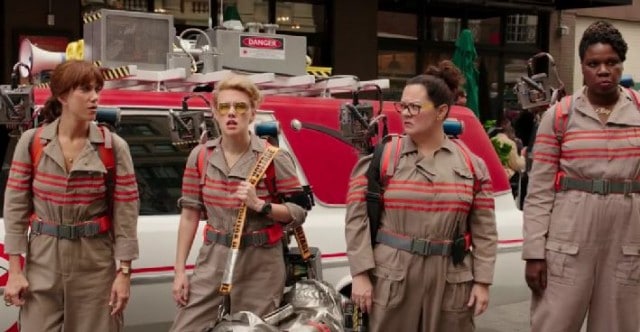 The first official trailer for the new Ghostbusters has arrived, and it features some of our favorite comedic actresses suited up and ready to battle some ghosts. This trailer is the first official footage we've seen from the Paul Feig-directed film, and while there is definitely a lot to like about this cast and the idea of bringing the Ghostbusters back for a new generation, I'm not sure everything looks as great as I was hoping it would.
But with a movie that has been as overly and unnecessarily criticized as this one, I'll let you be the judge of whether you're a fan of the new Ghostbusters by checking out the video below. Get your first look at Kristen Wiig as Erin Gilbert, Melissa McCarthy as Abby Yates, Kate McKinnon as Jillian Holtzmann, and Leslie Jones as Patty Tolan as they do their best to protect New York City from their ghostly foes.
Other notable members of the movie's cast include Chris Hemsworth, Cecily Strong, and Michael Kenneth Williams. And for those wondering, Hemsworth does makes a brief appearance in the trailer as Kevin; it should be a lot fun getting to see him in a more comedic role.
As mentioned above, Ghostbusters is helmed by Bridesmaid and Spy director Paul Feig. It hits theaters this summer on July 15. Check out the trailer below: