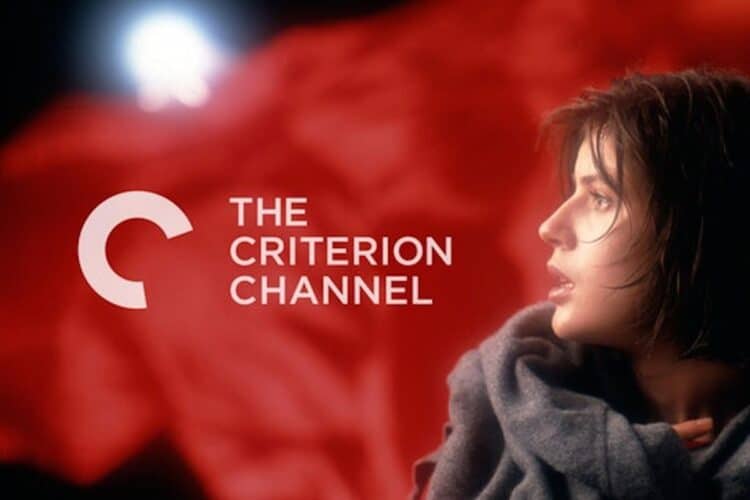 June on the Criterion Channel is always a treat. The programmers at the world's best streaming service always go all-out with their pride month programming, ranging from the latest installment of their Queer-Sighted programming series, spotlights on LGBT+ filmmakers and any number of other featured movie content. This time around is certainly no different, with the fine fellows over at Criterion outdoing themselves yet again with film offerings from the immortal likes of Judy Garland, Rock Hudson, and Terence Davies, among others.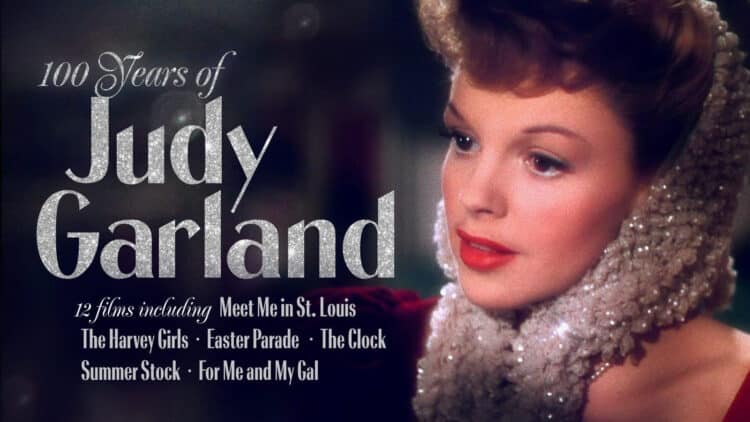 The Clock (1945)
Although not known to be gay herself, Judy Garland has long been celebrated as a Gay icon the world over. She was, after all, a known friend and ally to any number of LGBT+ filmmakers; her innumerable struggles (both on-screen and off) ran parallel to many queer cineastes; hrt career is filled to the brim with powerful vocals, campy acting and gender subversion; the phrase "a friend of Dorothy" was frequently used to quietly mark oneself as a member of the nascent gay community; and, of course, her funeral on June 27, 1969 is inexorably tied to the start of the Stonewall Riots the following morning. For her centennial, the Criterion Chanel has programmed a twelve-film retrospective on the seminal singer. Although there's no The Wizard of Oz (1939) among the offerings, the collection does feature the often-overlooked Vincente Minnelli romance The Clock. A sober wartime drama that's about as far away from the lusty musicals Garland is better remembered for, The Clock is like a proto-Linklater film – a direct forebear to something like Before Sunrise half a century later – that is among the finest American films produced during the stifling Hays Code era of Hollywood.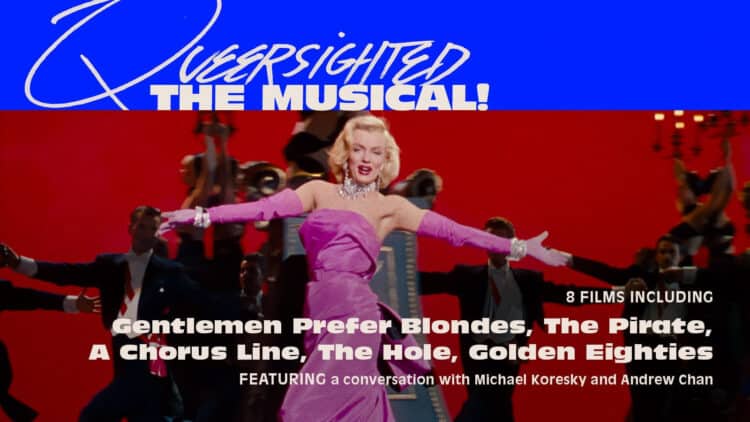 Gentlemen Prefer Blondes (1953)
After exploring films blocks related to uniquely LGBT-centered fears, taboos and stage adaptations, this Pride's Queer-Sighted explores the robust world of musicals. Consciously tying into their Judy Garland programming for the month, Queer-Sighted: The Musical! offers a refreshing array of idiosyncratic musical offerings that you're unlikely to have stumbled across on streaming services elsewhere. Although one of the better known titles in the lineup, there really is no beating Gentlemen Prefer Blondes in this category. A powerhouse pairing of Marylyn Monroe and Jane Russell as a pair of sexually liberated gal-pals trying to seduce the men of their dreams by any means necessary (the former for love, the latter for carnal satisfaction). Standout, often racy, musical numbers abound, with Monroe being given far more to work with than you would normally expect of her and Russell nevertheless absolutely stealing the show out from under her. It's an absolute blast to watch, and this is coming from somebody who, by his own admission, can barely tolerate the genre normally.
Seconds (1966)
In mid-century Hollywood, you could hardly find a bigger star – nor more eye-catching of a heartthrob – than actor Rock Hudson. Well-known in the film industry as a gay man, in 1985, he became one of the first major celebrities to come forward publicly with his AIDS diagnosis and, later that year, die from it. Although his body of work is widely out of step with the current cultural zeitgeist, he left behind a string of melodramatic triumphs that are still widely considered the pinnacle of the form all these decades later. Seconds, however, is a different beast altogether. Playing out like a longer, bigger-budgeted episode of The Twilight Zone, it grapples with identity, longing and the invisible traps society sets for us better than any other film of its decade. Quiet, intrinsically eerie and frequently experimental, it stands apart from other films of its time and seems to offer some intimate degree of insight into a man who himself was forced to contend with who he truly was and hide the truth of himself under the pleasant-seeming façade of a "respectable" citizen.
Cleopatra Jones (1973)
Although the Channel's Beyond Blaxploitation collection is decidedly on its way out at the end of this month, that didn't mean that Criterion had finished with adding to it just yet. The final addition to this exceptional gathering of black excellence of film is a celebrated (but not as widely seen) feature following a Black woman who exists very much in the shadow of the better-remembered Foxy Brown (1974). I can hardly recommend the larger collection enough, for Cleopatra Jones in particular is an absolute gem that deserves to be prioritized, even among so many great, often-unappreciated films.
Following (1999)
Everybody has to start somewhere, and the Criterion Channel has always had a fascination with auteur directors' first outings on the big screen. For Christopher Nolan, this means his abbreviated neo-noir Following, which serves as something of a Rosetta Stone for the obsessions, fixations and morbid fascinations that have dominated his unfolding career. It's all here, assuming that you know where to look: the jumbled timelines, untrustworthy compatriots, tangled social webs, voyeuristic gaze and unrelenting dedication to old-school, analog approaches to filmmaking. It's hardly the best or most arresting of his features, but it is a remarkable artifact in its own right, and goes a long way to unlocking the psyche of the man behind some of some of the 21st century's greatest blockbuster films.