While Netflix's broad, mainstream focus allows your February viewing from them to go incredibly wide on theme (hitting the Lunar New Year, Valentine's Day, Black History Month and beyond), the Criterion Channel's programming for the month has a much more singular goal at hand.  Going all-in on Black History Month – allowing for everything from forgotten classics, diamonds in the rough, incredibly deep-cuts and even some obvious must-sees – they offer a depth of possibilities unparalleled by any of their competitors.  And coming from such a respected name in the field, you can rest assured that every option is firmly contextualized, endlessly fascinating and deeply resplendent.
Stormy Weather (1943)
For as insurmountably popular as movie musicals were during this period, it is staggering how deeply monochromatic they all seem to be from the outside looking in.  Because the Southern box office was endlessly catered to and it was just assumed that Black audiences would take what they could get, it had long been standard practice to only use Black actors sparingly: always in singular, isolated scenes that could be cut in segregated southern states to avoid riling up the censors and reinserted into the film for their northern releases.  Invariably the best part of any movie that they were (sometimes allowed to be) in, the Nicholas Brothers were sensational dancers that easily outstripped anything coming from their White colleagues.  Included in their Nicholas Brothers collection, Stormy Weather is the rare all-Black musical released during Hollywood's Studio Era (even more shockingly, it comes from the likes of star-studded MGM).  Featuring a murderer's row of top-tier Black talent (including not only the Nicholas Brothers, but Lena Horn, Bill "Bojangles" Robinson, Fats Waller, Cab Calloway and many, many more besides).  Playing out like something of a race-swapped Yankee Doodle Dandy (1942) where every single scene is that one sometimes-cut best scene of other musicals, the film is far livelier, more energetic and more inventive than any other picture of its kind.  If there were many more like it, it would might even make a musical fan out of me yet.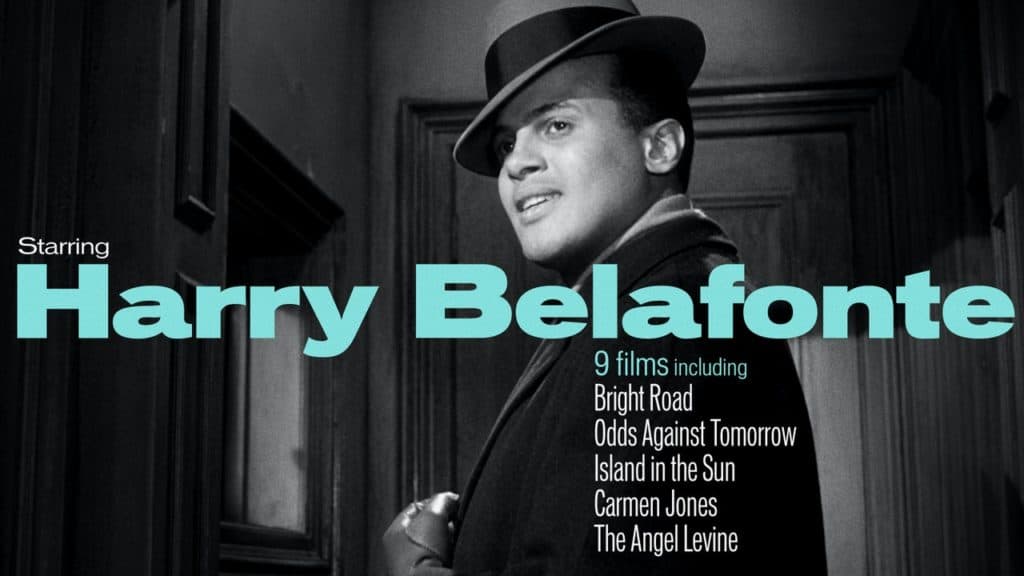 Odds Against Tomorrow (1959)
In many respects acting like the only real alternative to Sidney Poitier for a Black leading man during the Studio Era, Harry Bellefonte sports a similarly stacked roster of great (and often unappreciated) movies to Poitier's own output, only without the added weight of expectations increasingly thrust upon his better-known colleague.  Given that extra room to breathe, Bellefonte often spots something of a harder edge to his characterizations and never quite needs to be above the indignities others inflict upon him.  Case in point is this excellent noir film in which Bellefonte's jazz musician teams up with Robert Ryan's virulent, down-on-his-luck racist (a character type that he perfected over his career) to pull off a lucrative bank heist.  Packed to the gills with personal drama and racial tension, it culminates into an outright apocalyptic climax that will remind many genre fans of the likes of White Heat (1949) and Kiss Me Deadly (1955).  It makes for a rather perfect point of comparison between him and Poitier as actors as well as acting as one of the most viscerally affecting films of its era.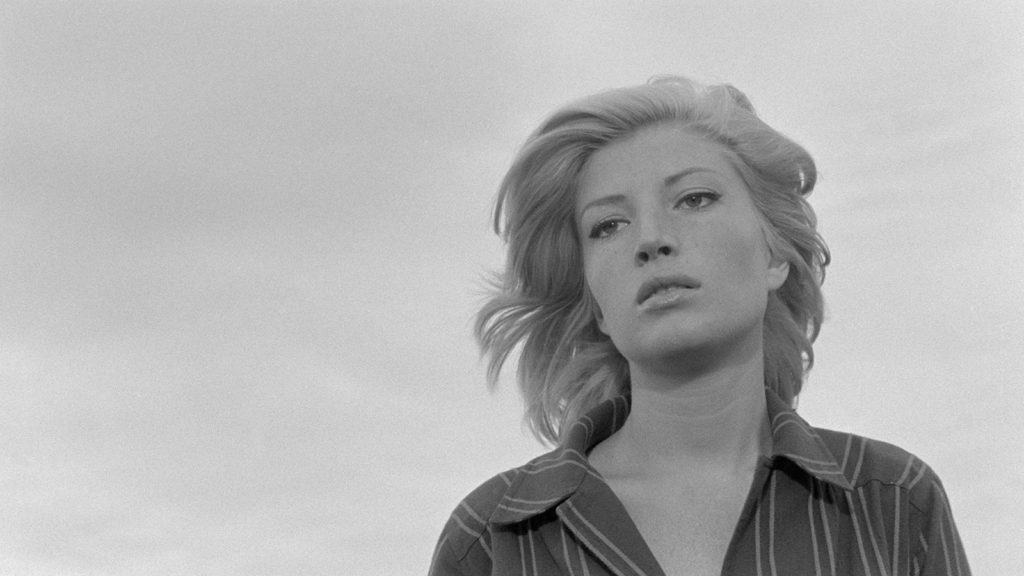 L'avventura (1960)
With names like Bogdanovich, Poitier, Betty White, Meatloaf and Douglas Trumbull going out around her, it's easy to understand why many Americans have overlooked the death of iconic, mid-century Italian actress Monica Vitti earlier this month.  Taking up for the cause with a new collection dedicated to some of her best performances, the Criterion Channel is perhaps the best place to view her films outside of her native country.  Breaking out onto the international scene in a series of ambitiously modern Michelangelo Antonioni films, her effortless on-screen effervescence captivated audiences and anchored a body of challenging and enigmatic work in her arresting presence.  Playing out like something of a European precursor to Picnic at Hanging Rock (1975), this confounding mystery centered on an impossibly missing person is a haunting debut for one of the screen's most enduring subjects.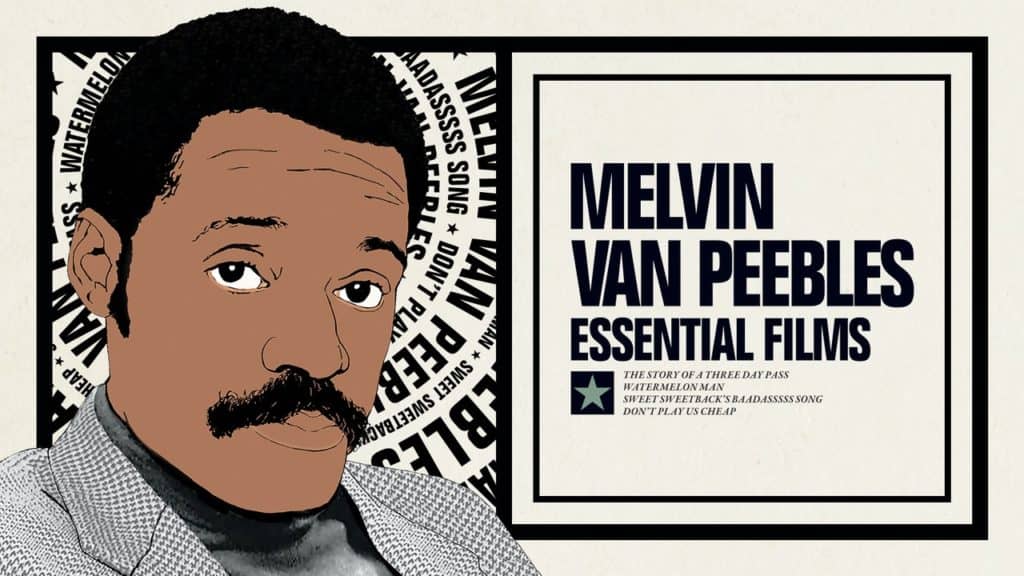 Sweet Sweetback's Badasssss Song (1971)
At the heart of blaxploitation's difficult, complicated legacy is the inherent tension between Black audiences wanting to be positively portrayed on the big screen and them wanting to be portrayed at all, given that the historical alternative was to shunted off to one or two easily cut scenes for distribution in southern states.  The best blaxploitation movies (your Shafts, Foxy Browns and Super Flys) threaded this needle with aplomb and gave us a string of grounded, complicated and all-around real-feeling characters embodying aspects of the Black experience in America.  The bombastic, revolutionary and thoroughly independent of the White-dominant mainstream, Black auteur Melvin van Peebles's Sweet Sweetback's Badasssss Song is an incendiary portrait of a male sex worker beset by racist cops for a crime he didn't commit.  Not quite as well-remembered today as other, less-successful, less-audacious efforts, van Peebles's harrowing genre entry is among the most arresting of his anarchic body of work.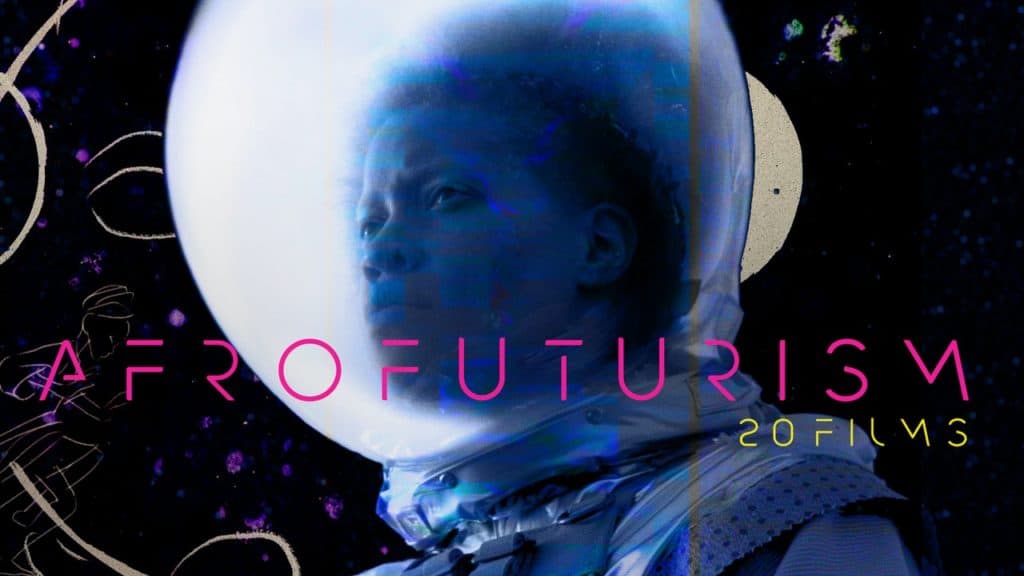 Welcome II the Terrordome (1995)
A holdover from last year's Afro-Futurism collection (a style of uniquely Black filmmaking that something like Black Panther would comfortably slide into), Welcome II the Terrordome holds the shocking distinction of being the first theatrically-distributed British feature film directed by a Black woman.  A political action thriller that retells Black history through the lens of a dystopic future, it brokers in many of director Ngozi Onwurah's favorite themes: history, memory and the Black body as a "site of commodification, sterilization and culturally-approved genocide."  Dismissed by critics and mainstream audiences on its initial release, the film has since been reassessed as an urgent fusion of political commentary and genre spectacle: a potent mixture that has sadly only become more prescient as time continues its relentless march towards the grimdark future is promised all those years ago.