Month after month, the Criterion Channel never fails to impress with its robust lineup of critically lauded, internationally focused films, and April is no different. After catching up with their Jane Campion and Oscar-Winning Foreign Language Film collections, though, doubtless many subscribers will want a little change of from the grueling pace that the Oscars necessarily put them through. And, yet again, Criterion pulls through, this time with everything from a breezy Blaxploitation collection, a lineup of turn-of-the-millennium Asian-American features and a straightforward early focus on acclaimed American director John Ford. No wonder they have consistently shown themselves to be the very best streaming service on the market (pretty much since their inception).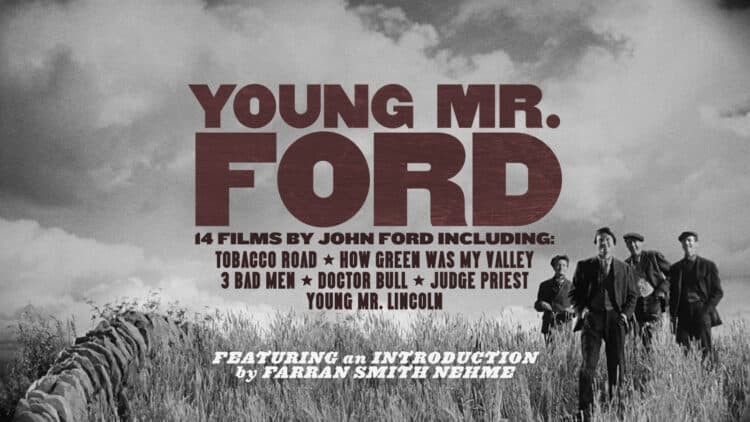 Young Mr. Lincoln (1939)
Although best known for his prodigious string of classic and revisionist Westerns that he made over a career spanning seven decades and 137(!!) films, legendary American director John Ford frequently showed a extraordinarily wide range as a filmmaker and a headlong eagerness to dive into whatever project he found himself working on. "As Shakespeare was to the British theater, John Ford was to the American cinema," opens the Criterion Channel's fourteen-film retrospective on the early films of "Young Mr. Ford," which seems to include everything from a silent movie about a talking horse (Kentucky Pride) to the film that famously beat out Citizen Kane (1941) for Best Picture (How Green Was My Valley). Sometimes referred to as the best biopic ever filmed, Ford's Young Mr. Lincoln focusses less on history's "Great Emancipator" as it does a lanky-legged lawyer from Illinois. Featuring one of Henry Fonda's best performances at its beating heart, Young Mr. Lincoln is the perfect example of what Ford was capable to achieving outside of his better-remembered Western milieu.
Pyaasa (1957)
During the pandemic, classic Indian cinema became one of my great pleasures in discovering. From the effervescent works of Raj Kapoor to the action-packed underworld epics of Mani Ratnam, there is a wealth of stories to unveil for the discerning cineaste willing to give them a try. In April, the Criterion Channel gives us an entire programming bloc of films directed by Guru Dutt, who is well and truly due for discovery in the West. Referred to as "the Orson Welles of Indian cinema" and featuring an introduction from Indian émigré Mira Nair (of Monsoon Wedding fame), this seven-installment collection offers much to Criterion subscribers, not the least of which being Pyaasa, often cited as "the crowning achievement of [his career]." And having only recently seen it for myself, it's no wonder why. A powerful, achingly idealistic film that nevertheless demonstrates Dutt's shrewd eye for capitalistic greed, Pyaasa affords viewers the perfect entryway into the world's largest film industry.
Last Year at Marienbad (1961)
One of the greatest treasures on the Criterion Channel is its domineering, 42-film French New Wave collection (as well as 25-film collection of French New Wave shorts). The latest entry to this towering achievement in digitized curation is Last Year at Marienbad: a mesmerizing film that is curiously less well seen than you would expect given its outsized critical stature (perhaps owing to being a less-stable feature of the streaming marketplace). From the singular mind of director Alain Resnais, best known for thedreamlike Hiroshima Mon Amour (1959), Last Year at Marienbad stars Delphine Seyrig (who is enjoying a 15-film retrospective all her own this month) who may or may not have met a man the previous year. A haunting investigation into the intersecting natures of love and memory, it remains a standout triumph within the French New Wave.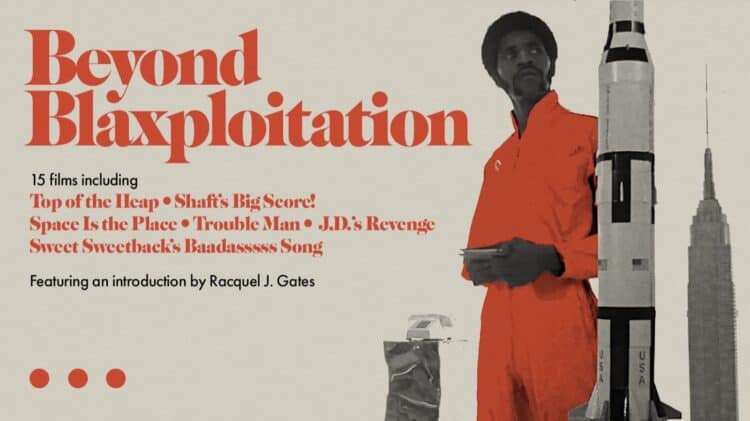 Black Caesar (1973)
The complicated legacy of Blaxploitation in American cinema invariably resists the the simple positive / negative representational binary it always seems to fall along. The first real push to give authentic-feeling and sizable roles to Black actors – centered on uniquely Black stories and often (although not always, told from a uniquely Black point-of-view) – it has left a challenging legacy of Black representation and Black empowerment as the world continues to march forward into the future. Often seen as the most consequential White director of Blaxploitation films, filmmaker Larry Cohen infused his features with the same level of social righteousness that marked many of his later, better-known works (including the likes of The Stuff, God Told Me To and Q). Although often overlooked in favor of Gordon Parks Jr. and Sr. (of Super Fly and Shaft fame), Cohen's entries into the movement (which also includes Hell Up in Harlem) are not to be missed.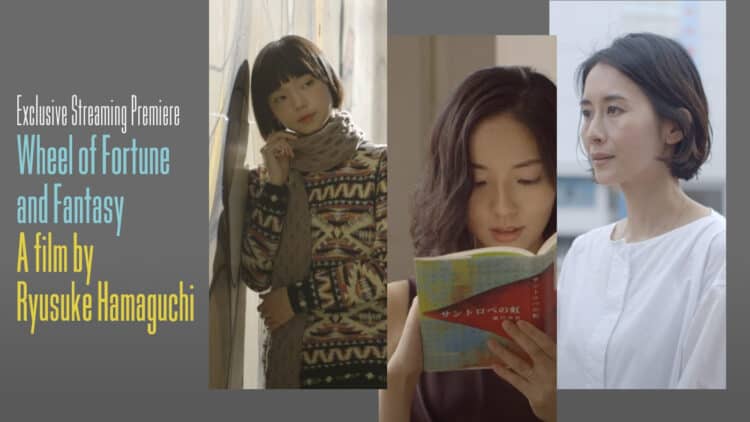 Wheel of Fortune and Fantasy (2021)
Ryusuke Hamaguchi made waves this last year when his latest film, Drive My Car, not only easily took home the Best International Feature Film Oscar for Japan, but similarly placed in the Best Picture, Best Adapted Screenplay and Best Director categories: a breakthrough achievement that would have been unthinkable even three years ago. Drive My Car was not Hamaguchi's only film from 2021, however. Wheel of Fortune and Fantasy, a romantic anthology film, was nearly as lauded as its Oscar-winning brother: taking the Silver Bear Grand Jury Prize at the Berlin International Film Festival (the same "second place" prize that was previously won by the stark abortion drama Never Rarely Sometimes Always and bizarre Nicholas Cage vehicle Adaptation). For Oscar obsessives who have already seen Drive My Car ahead of last month's ceremony, Wheel of Fortune and Fantasy is the perfect follow-up.