Although it has earned the low reputation of being the hands-down worst streaming service on the market since its launch last year, HBO Max still (perplexingly) holds a strong share of the VOD market. Boasting an impressive 67.5 million subscribers worldwide (11 million of which apparently signed up this year, thanks to Warner Bros' pyrrhic business strategy of releasing all of its 2021 movies day-and-date with theaters), it would seem that more people than ever need help wading through their surprisingly subpar offerings month after month if they're going to get any use out of their $15 a month. Thankfully, there are at least some good movies to work your way through in their catalogue.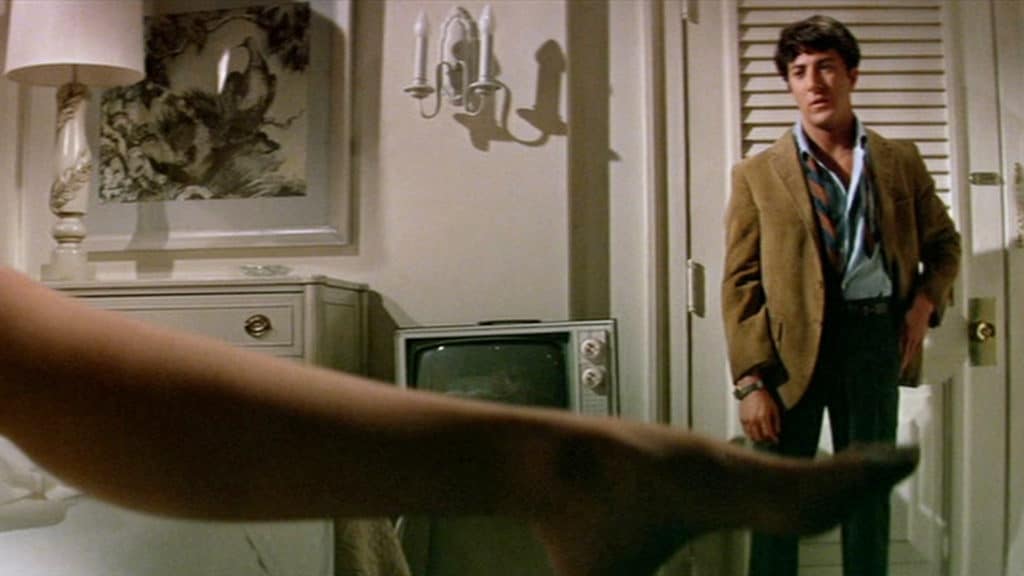 The Graduate (1967)
Despite prefiguring the New Hollywood of the 1970s with its frank depiction of sexuality and mid-century ennui, I would wager that more young cinephiles know the film today from its trickledown reputation and from a namedrop early in the runtime of the far inferior (500 Days of Summer (2009): ""Tom Hansen of Margate, New Jersey, grew up believing that he'd never truly be happy until the day he met 'the one.' This belief stemmed from early exposure to sad British pop music and a total misreading of the movie 'The Graduate.'" Admittedly a rather cutting insight into the myriad of ways in which the film has been misread by moviegoers more familiar with the romantic dramas of the 1980s and romantic comedies of the 1990s, it's no replacement for the film itself which, while stylistically a bit dated, is features less a commanding narrative and cast of characters than it did more than a half-century go.
The Warriors (1979)
Lately, I have found myself in want for the kind of night-soaked thrillers that seemed so commonplace in the late 1970s and early 1980s. You know the kind: moon-drenched, neon-lit, more often than not slick from a recent downpour. A middle entry into director Walter Hill's triple threat that also includes The Driver (1978) and 48 Hours (1982), The Warriors is exactly the sort of film that I'd been looking for. When the titular Coney Island gang is frame for the assassination of a charismatic inter-gang leader (something like a Martin Luther King Jr. of crime) at a Central Park summit of New York's disjointed underworld, the Warriors are forced into a desperate retreat to their home turf while every other gang in the city descends on them at every turn. There really isn't more to it than that, nor does there need to be. Its an atmospheric, non-stop, chase-the-morning actioner with an eclectic string of gangland mini-bosses and a howlingly good soundtrack.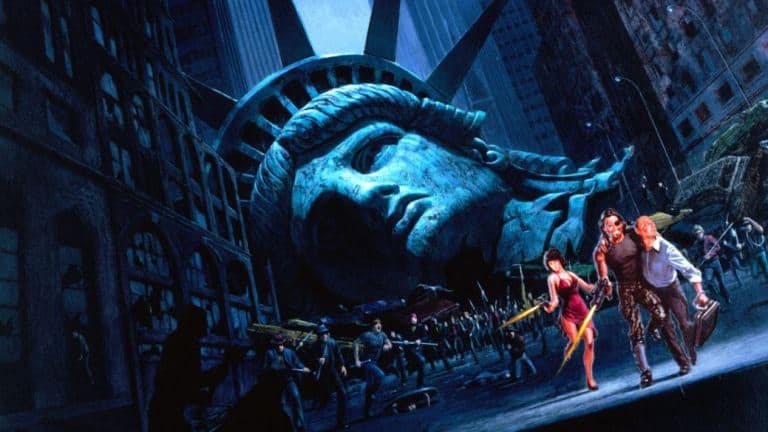 Escape from New York (1981)
While I am hardly a member of the "they just don't make it like they used to" crowd, the 1980s was a golden-age of tactile, atmospheric genre films: a time when you pretty much had to capture everything in-camera and studios were still willing to shell out real money for high-concept rigamarole that would oftentimes be dismissed out-of-hand in later decades for being prohibitively expensive. Nobody thrived in this period more than cinematic renaissance mane John Carpenter, a perfectly suited-to-the-times visionary whose dark imagination gave us an unparalleled run of films that includes Halloween (1978), The Fog (1980), The Thing (1982), Big Trouble in Little China (1986), Prince of Darkness (1987), They Live (1988), In the Mouth of Madness (1994) and this Kurt Russell fronted action-horror film that finds the one-eyed convict Snake Plissken conscripted by the US government to rescued the President from the decrepit ruins of Manhattan (which has been converted into a free-range prison where the prisoners freely run the island as they see fit) when Air Force One is downed while flying over the city. Given a strict 22-hour deadline (enforced by bomb implanted at the base of his neck), Plissken is let loose upon the most dangerous city on Earth in a fevered race to find the president before criminal kingpin that runs the city, The Duke, can get a hold of him first.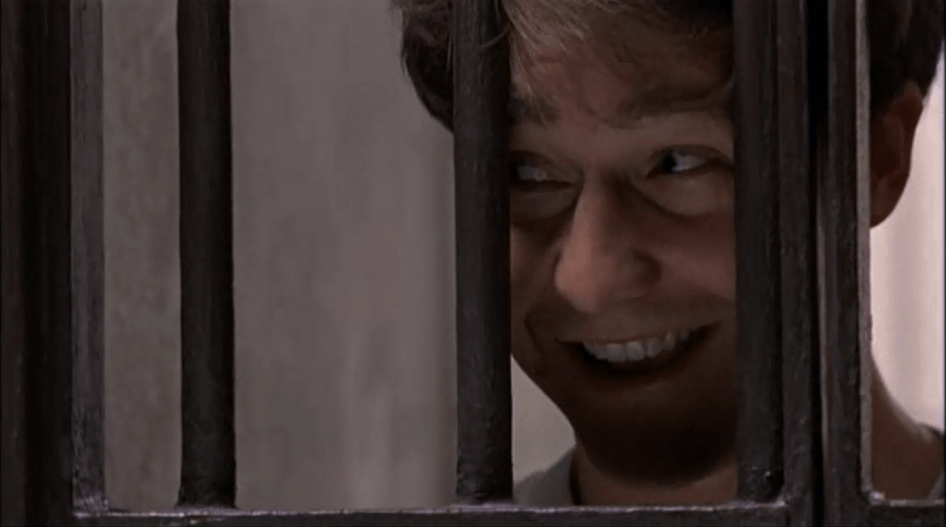 Primal Fear (1996)
Although there are certainly many contenders to the title, if you put a gun to my head, 9 times out of 10 I would say that Edward Norton was the best actor working in 1990s Hollywood. That's quite the claim, especially when you consider that it was also the heyday for the likes of Tom Hanks, Robin Williams, Denzel Washington and a dozen other titans of the craft. Yet it is Norton, who emerges out of nowhere midway through the decade, who takes the crown for me. In fact, it's a sixth-billed supporting part in Primal Fear, a sordid little courtroom drama that serves as his cinematic debut, that seals things for me. An incredible tour-de-force right out of the gate, Norton holds his own against veterans Richard Gere, Laura Linney, Frances McDormand and more as if he'd been doing it his entire life. You'd be hard-pressed to find a better performance across the whole decade (save, maybe, for 1999's Fight Club, which consciously builds on the foundation of Primal Fear's mercurial centerpiece Aaron Stampler), and this was just him revving up for the decade to come.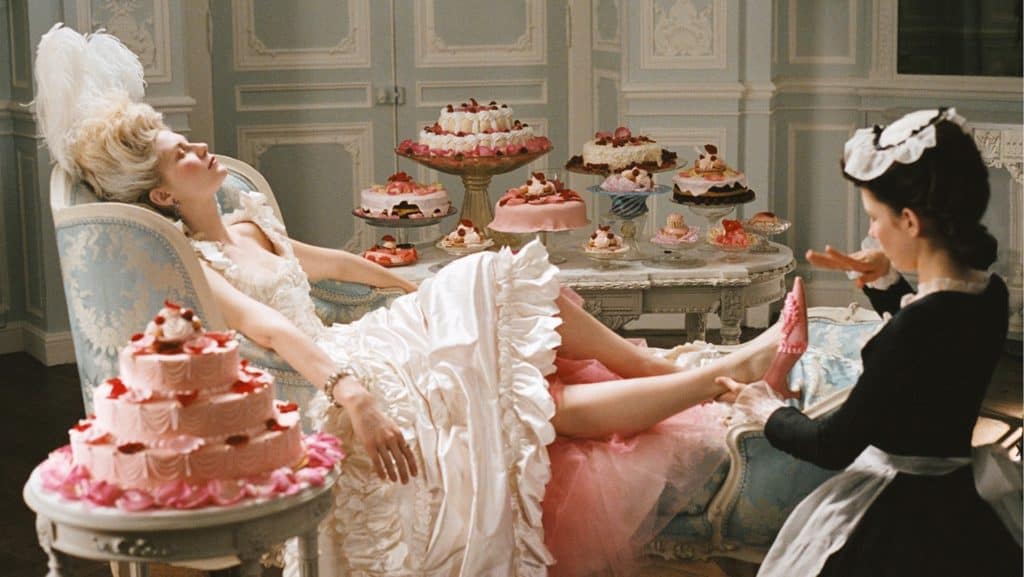 Marie Antoinette (2006)
A pithy little period piece that takes a decidedly loose approach to adapting the political machinations of the eighteenth century for modern audiences, Sofia Coppola's follow-up to her whirlwind sophomore feature Lost in Translation (2003) features the kind of frenetic, uniquely 21st century energy that wouldn't find a foothold until movies like Spring Breakers (2013), Pain & Gain (2013) and Assassination Nation (2018) were loosed onto an unsuspecting public the following decade. Fun and flirty and above all deeply humanizing, Marie Antoinette is the kind of form-follows-function biopic that the genre too infrequently embraces, as evidenced by the power it wields here as a force of personality. Too frequently overlooked in the years since its release, this playfully anachronistic rendition of the queen of pre-revolutionary France endures as one of the unsung classics of the 2000s.