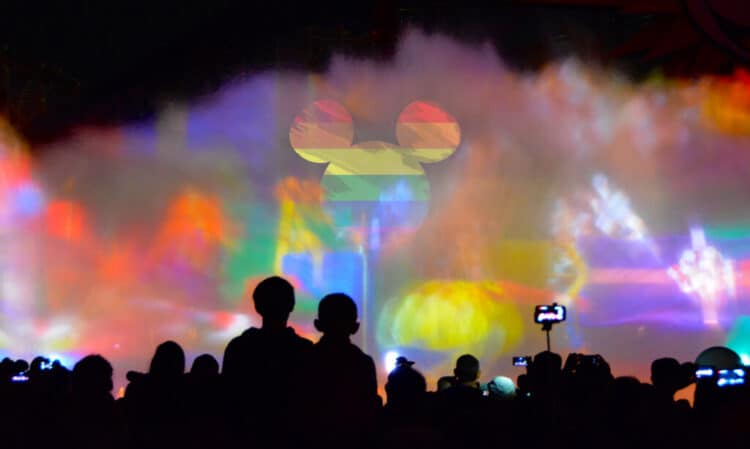 As per usual, Disney+ is streaming par excellence. Their deep catalog of old favorites and regular influx of brand new must-see entertainment has kept them on (or at least very near) the top of the streaming heap since they opened shop in December 2019. June is certainly no different for them, for while their LGBT+ content for Pride Month is regrettably lacking, there is plenty of exciting new content to dive headlong into this month. From last month's latecomer Chip 'n Dale: Rescue Rangers to new series Obi-Wan Kenobi and Ms. Marvel to a string of new Baymax shorts, there's more than enough to make your subscription worthwhile.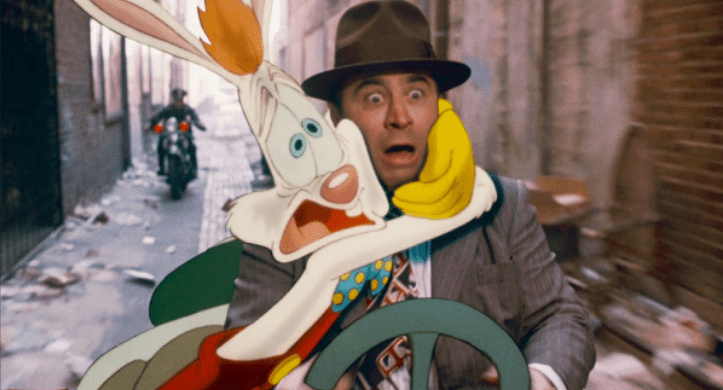 Who Framed Roger Rabbit? (1988)
Last month saw the release of the utterly bonkers Chip 'n Dale: Rescue Rangers, a madcap meta-comedy resurrecting the popular (but not really all that) popular 80's reboot of a couple of D-list Disney animal jokesters. While the results were received with mixed (but mostly confused) responses from fans and critics alike, the film couldn't help but to draw comparisons to the equally insane Robert Zemeckis animation / live action hybrid crossover neo-noir comedy from Chip 'n Dale's television heyday. If you somehow haven't seen the movie before – or, at least, haven't seen in a while – the film absolutely holds up as one of the great technical achievements in motion pictures: as perfectly realized today as it was when it debuted five decades ago. From Bob Hoskin's delightfully gruff, genre-perfect performance as a hard-boiled detective with a colorful past to Robert Zemeckis's perfectly choreographed direction to every laugh-a-minute gag straight out of the old-school cartoon playbook, it's the perfect entryway to a whole world of older films and shorts for younger viewers, and an incredible second life for those who grew up watching them.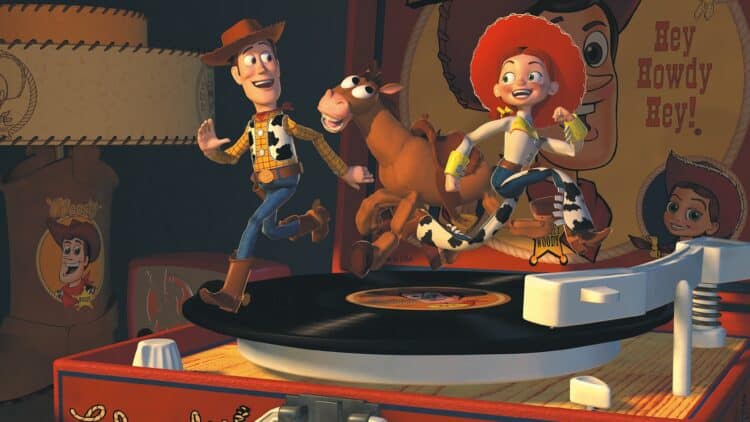 Toy Story 2 (1999)
Word on the street is that Lightyear, the alleged story of the actual Buzz Lightyear who inspired the toy line from the Toy Story movies, is… well, not good: meticulously designed by committee and, ironically, the only Pixar movie to feel like it was made for direct-to-streaming when it's actually the first Pixar movie back in theaters since the start of the Pandemic (justice for Onward!). Those original Toy Stories really do hold up, though, from the more roughly-animated first entry to the unnecessary (yet improbably welcome) forth entry that capped their initial run. The best of the bunch, however, has always been the second installment, which best blended the converging strands of comedy and heart that the franchise was known for. It gives all of the toys more to do than most of the other installments, with Woody especially having a dark and memorable turn in the face of his own looming mortality (a character arc so good that they repeated it for the rest of the cast in Toy Story 3).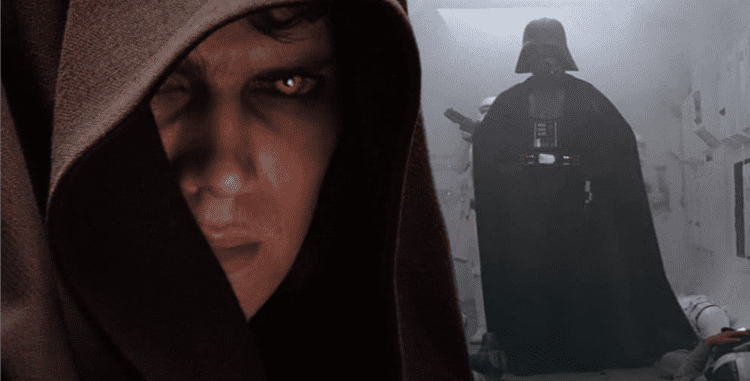 Star Wars: Episode II – Attack of the Clones (2002)
With May – the 4th, as well as Revenge of the 5th – firmly behind us, I still haven't been able to shake the Star Warsy mood that those kitschy little holidays have put me in. So, naturally, I've moved on to the "later" movies in the franchise. With the January 6 hearings well and truly underway in Washington, the long-derided prequel trilogy hits a little differently back when they first came out. The Last Jedi director Rian Johnson famously defended them by saying "Lucas made a gorgeous 7 hour long movie for children about how entitlement and fear of loss turns good people into fascists, and did it while spearheading nearly every technical sea change in modern filmmaking of the past 30 years." For whatever other faults in may have, this home is most directly driven home in the trilogy's middle chapter, where that anger, hate and fear most directly send our would-be hero down a dark and fascistic path.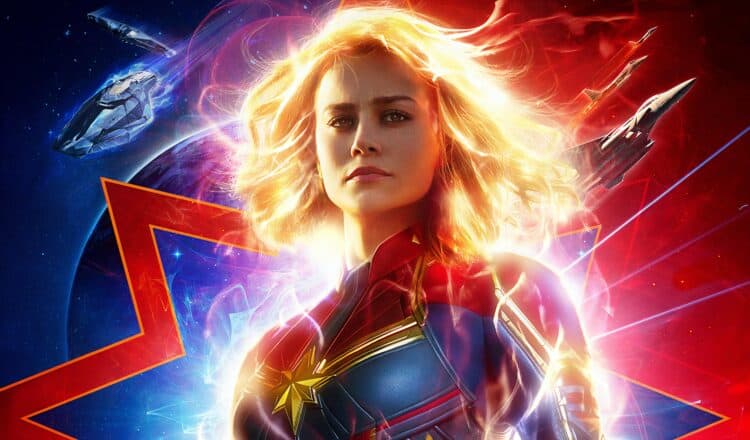 Captain Marvel (2019)
For as much fun as Captain Marvel is – both on the big screen and on the page – my heart has always been with her Pakistani protégé, Ms. Marvel. Her origin story is a remarkable story at the crux of identity, family, individuality and coming of age in America: brimming with personality and introspection. In fact, in her very first issue, the young Kamala Kahn literally transforms herself into her elder hero, only to have to reign herself back into her own skin. It's a remarkable, uncomfortable, nuanced moment, and I can only imagine what something like that would look like realized in live-action (if it even can be lifted off the page in the first place). But with the weekly drip-feed of new content from that show leaving a Marvel-shaped hole in my heart and TV schedule at the moment, the next best thing would have to be revisiting the new character's MCU forebear, who acquitted herself wonderfully in her own right in her 2019 debut.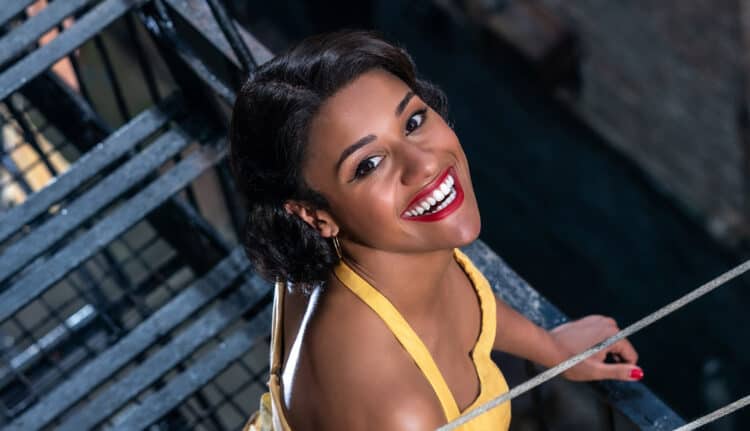 West Side Story (2021)
Disney unfortunately has a losing track record with the LGBT community. Always too gun shy about losing profits to do the right thing by this segment of their fanbase, most of their queer themes, relationships and plotlines have been relegated to subtext, innuendo and speculation. It seems that more than half a dozen Disney movies have equal claim to playing host to the company's first openly gay character, and virtually any hint of same-sex attraction is kept so minor and marginalized that they can be easily cut for international release without the larger film losing a beat. So let's instead focus on Stephen Spielberg's West Side Story, a remarkable second-pass at the celebrated (but incredibly dated) first draft of Robert Wise's urban musical classic. Something that Disney cannot sweep under the rug in any version of this film's release is the scene-stealing Ariana DeBose, West Side Story's second Anita to win the Best Supporting Actress Oscar (after the legendary Rita Moreno, in this version shifted to the role of the local druggist) and the first openly queer woman of color to win a Screen Actor's Guild award. She really does command every scene that she is in, in a role and giving a performance that centers her experiences as a biracial woman.