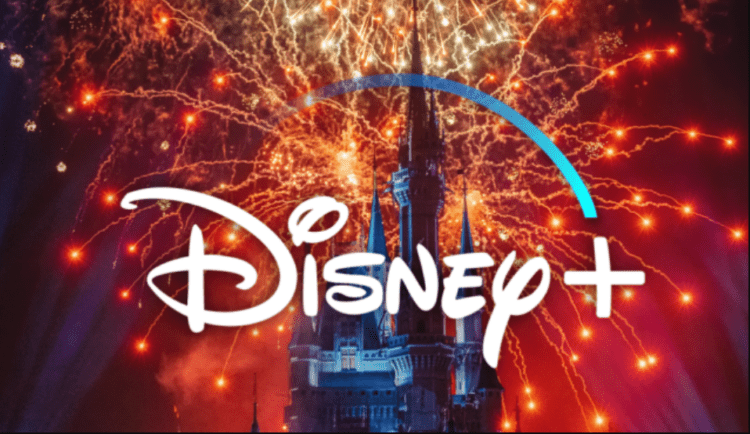 Disney+ has kind of an interesting place in our modern streaming landscape. It is less a site of discovery, where forgotten gems and overlooked oddities as much as it is a Greatest Hits compilation for some of the best movies that Hollywood has ever produced (and certainly many of the very best of the last thirty years). Certainly, their near-immaculate reputation as a purveyor of family entertainment since the 1930s (and even earlier) is partially responsible for it, but so too is their propensity for buying up all of their relevant competition (Pixar, Marvel, Fox, etc…). So while I constantly struggle to find something less-than-ubiquitous to recommend for any given month, the simple fact of the matter is that they act as already canonized viewing staples without much opportunity for surprise if we're playing honestly with one another. Although none of this month's suggestions can rightly be called unconventional, like Disney itself, they really do represent the best of what modern, mainstream filmmaking has to offer.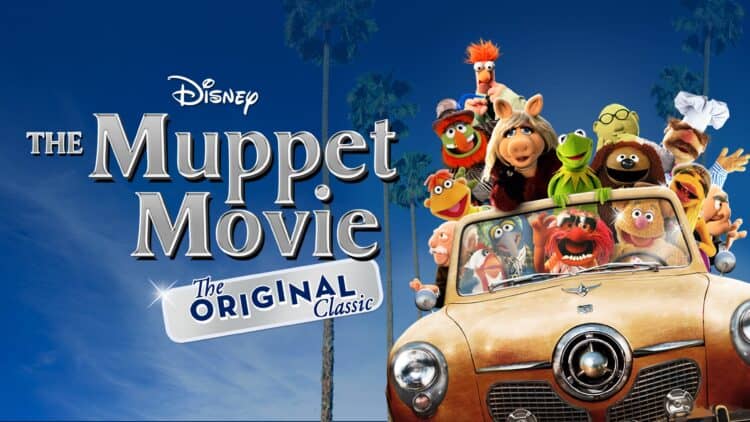 The Muppet Movie (1979)
Growing up, I really wasn't into the Muppets at all. They were things that old people, like my grandmother, liked: something to endure when being babysat or when winding down after a big holiday gathering with the rest of the family. And although I found myself quite smitten with the 2011 Muppets movie and its sequel, I never really ventured beyond them as an adult. My son, however, is enraptured by them, so I eventually obligated to show him the movies. Having done so, I have to say that these movies – the first one especially – are absolute delights. Although the plot's a bit busy with a bunch of extra business to do with Kermit being coerced into being an unwilling mascot of a Frog Legs restaurant franchise, the character interactions are charming, the meta-humor is delightful and I finally got to see where the song "Rainbow Connection" actually came from. And if, like me, you find yourself in need of some more Muppet action afterwards, there's plenty more on the service where that came from.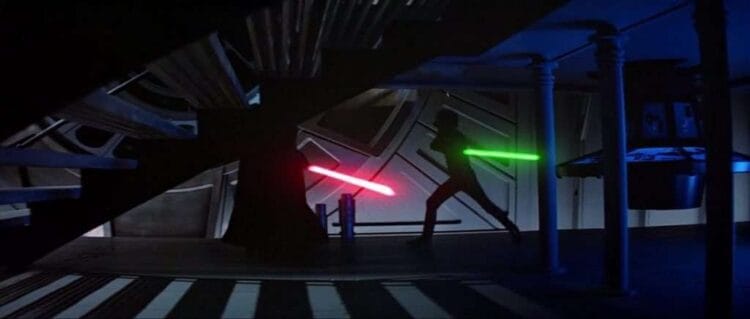 Star Wars: Episode VI – Return of the Jedi (1983)
The fascinating thing about Return of the Jedi is that, while it's invariably everybody's least favorite entry in the original trilogy, it invariably has everybody's favorite moment from it. Sure, blowing up the Death Star is great and all, and nobody's going to forget that Vader is Luke's father, but Luke absolutely unleashing his fury on Vader in their lightsaber duel, Vader's redeeming sacrifice in order to save his son, all of the old Force ghosts gathered on Endor (solidifying Vader's place in the Force) and, in maybe the only worthwhile changes from the original theatrical cuts, the celebration of the fall of the Empire stretching across the entire galaxy, from Coruscant to Naboo… these are the moments that I think of when I think of old school Star Wars.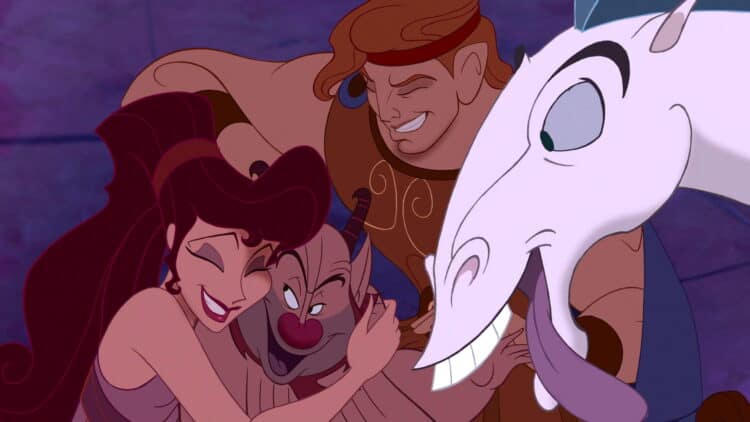 Hercules (1997)
Although the Thor franchise might be Disney's most recent foray into the world of depicting versions of real-world gods and religions, it is hardly alone within the Disney canon. It is an infrequently visited, but richly adorned, well of inspiration for the filmmakers at Disney, from The Hunchback of Notre Dame (1996) to Percy Jackson and the Olympians (2010). More successfully than most, at the height of their 1990s renaissance, Disney put their indelible stamp on the myth of Hercules. Possibly their worst from the decade-long stretch between The Little Mermaid (1989) and Tarzan (1999), it nevertheless holds up as a fun, colorful and accessible version of the Greek myths and their eclectic cast of characters. James Woods is a particular standout as the catty, put-upon Hades, although many of the lead and supporting cast get their moments in the spotlight. And with the up-tempo narration of the Muses moving the proceedings along at snappy pace, the movie never finds time enough to slow in the buildup to its cosmos-spanning climax.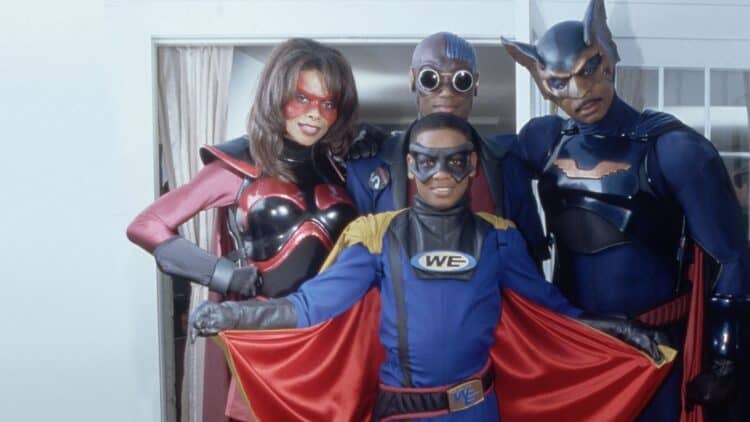 Up, Up and Away (2000)
At this point, Disney is probably as well known for its high-flying superheroics as it is for its lighthearted animation. There are plenty of non-Marvel entries to dig up when it comes to Disney-branded superheroes, like the WWII-era proto-Iron Man movie The Rocketeer (1991), the not-quite-the-X-Men coming of age story Sky High (2005) and the Fantastic Four-inspired Pixar classic The Incredibles (2004). One that often gets overlooked, though, is Up, Up and Away, a Disney Channel Original movie about a nuclear family of superheroes whose teenage son uneasily awaits the arrival of his own set of superpowers. A rare Black-centered superhero feature (one that beats Black Panther to the punch by nearly two full decades), this is a charming family drama about growing up and finding your place among your family. Fun, funny and full of action, it's the kind of obscure gem that Disney+ really doesn't have enough of, and deserves a greater degree of attention than it has ever been afforded by Disney devotees.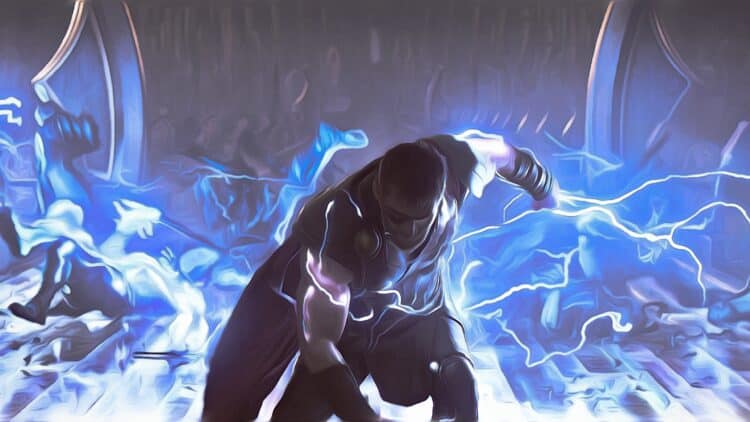 Thor: Ragnarok (2017)
Normally, July is my time to sing the praises of Captain America. After all, he is THE American superhero, born on THE American holiday, literally wrapped in THE American flag while espousing what it really means to be an American at a time when "plant[ing] yourself like a tree beside the river of truth, and tell[ing] the whole world – 'No, you move'" seems to be harder than its ever been before. We already gave a tip of the hat to Steve Rogers last year, and will doubtless do so again in the future, so for now I feel supremely confident in giving a little shout out to the God of Thunder whose latest movie is currently tearing up the box office the world over. Despite his reputation of being "the Avenger with all of the bad movies," that really isn't so. Thor (2011) was a lush Shakespearian tragedy about a family's dissolution under the weight of dutiful expectations. Thor: The Dark World (2013) was a zingy buddy-cop movie that played its two leads expertly off of one another, leading to an unexpectedly dark end. But, of course, the real winner of the series is Thor: Ragnarok, which upends everything that we ever thought about the franchise and, amidst a flurry of techno-beats and laser lightshows posits that no society, no matter how ennobled by the obviating veneer of time, that is built upon the foundations of colonialism is redeemable in the present day, and that, like Peggy Carter said three years prior, "the world has changed, and none of us can go back. All we can do is our best, and sometimes the best that we can do is to start over."