This last Friday saw the passing of an age. After two years of setting the gold standard for streaming services the world over, FilmStruck — the joint venture of Turner Classic Movies and the Criterion Collection — terminated service to its subscribers at 9 AM Friday morning. And, in doing so, it took a wealth of cinema — including a great many films that are available literally nowhere else — down with the ship.
Although the reasons given for ending FilmStruck were many, they ultimately all boil down to the same root cause: Warner Bros (or, more specifically, the crudely Frankensteined-together media conglomerate AOL-Time-Warner) is launching its own, proprietary service late next year and wanted to put all of its eggs in one basket. Not content to share its wealth of classic Hollywood movies with the Criterion Collection and off-handedly dismissing its more than 100,000 subscribers as "too niche," they ended their mutually beneficial partnership so that they could concentrate all their efforts on the still-to-come Warner Bros streaming service.
Almost as soon as the termination of FilmStruck was announced, the Criterion Collection promised to rebuild: either by building up their own proprietary streaming service or licensing out their content to other streaming providers. The answer, as it turned out, was "both." Not only are they creating their own in-house streaming service — simply called the Criterion Channel, to launch in Spring 2019 — they will be licensing out their expansive library of world and classic films to third-party services. Ironically, the these third party services will include Warner Bros' service, launching in Winter 2019.
The Criterion Channel promises to be as close to FilmStruck as possible without the TCM vault at its disposal. It will still include all of the same Criterion titles that were available on the old service, plus a renewed commitment to licensing classic Hollywood cinema that the TCM side of its old business plan used to account for. It will continue to carefully curate its library into interesting, easily digestible packages for its subscribers, including double features, short and feature-length film pairings and huge swathes of themed content. What's more is that charter members who sign up for the service in advance will receive a wide spectrum of added benefits for their early support of the new service, including reduced subscription fees, holiday coupons for Criterion physical media and even a personalized membership card.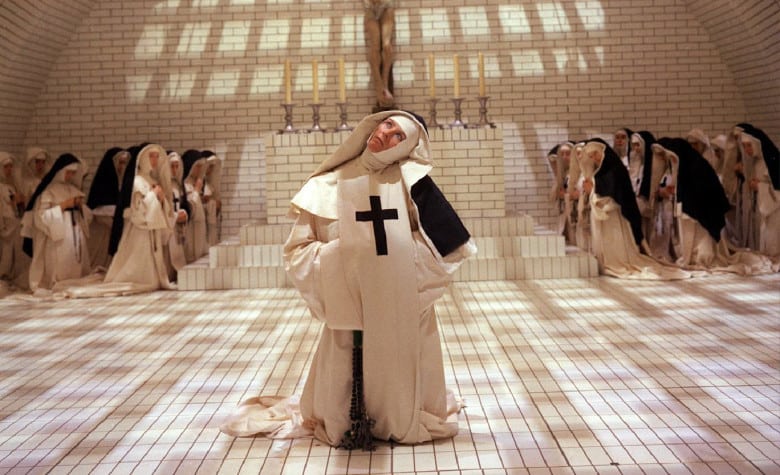 For everything that the new Criterion Channel is doing right, though, Warner Bros generally seems to be failing. Not only were they the party responsible for terminating FilmStruck — and firing its team of content curators just in time for the holiday season — but they contemptuously used the date of FilmStruck's dissolution to announce the tiered pricing structure of their far-off service. This includes a budget tier of "smaller" movies, a mid-tier of original content and blockbusters and a premiere tier of licensed third-party content (like the Criterion Collection) and specialty content (like Turner Classic Movies). Whereas the Criterion Channel is keeping the old FilmStruck pricetag (or even reducing it for charter subscribers), the Warner Bros service, with its graduated pricing structure, promises to be exponentially more expensive in order to get the same content that FilmStruck provided. Even then, it seems unlikely that they will keep as exhaustive a library of foreign films as the new Criterion Channel (or even that they will find it worthwhile to keep such a "niche" service going for long the second time around).
As for myself, the choice is clear. I will not be supporting Warner Bros' new nakedly anti-consumer streaming service. I signed up as a Charter subscriber to the Criterion Channel the moment it became available and am awaiting the Spring with bated breath. If it is anything like FilmStruck (and it certainly appears to be), it will undoubtedly prove to be the single best streaming service on the market.