There is no shortage of actors ready to dawn Batman's cape and patrol the dangerous streets of Gotham City. While Batman's most recent appearance on the big screen was in Matt Reeves' dark reboot of the franchise. 2022's The Batman, other actors have played this billionaire in the last few decades.
Ben Affleck's Batman recently appeared in DC's The Flash. So, what better time than now to go through some of the best actors who've played the Caped Crusader? Below is a list of every actor who's played the brooding billionaire by day and Batman by night.
Robert Pattinson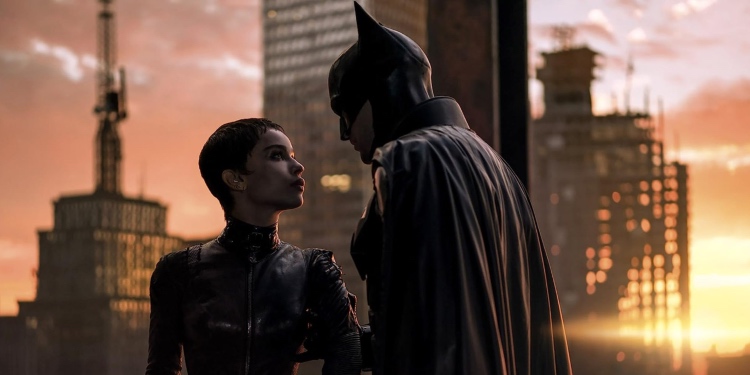 Robert Pattinson replaced Ben Affleck in this standalone movie, The Batman. Although most Bat-fans blew off Pattinson as the next dark knight because of his work in The Twilight saga, they were in for a surprise. Pattinson had worked on tons of critically-acclaimed films like Tenet (2020) and Remember Me (2010). Proving time and time again that he wasn't a one-trick pony.
With his brooding personality, he was able to portray a different, isolated, and weird Bruce Wayne. In his second year as the dark knight, Wayne faces his fiercest opponents in the Riddle. The movie was a surprise success making $771 million in the global box office. In fact, fans eagerly await his reprisal in 2025's The Batman Part 2. There is no word yet whether he will appear in The Penguin on Max, which explores Penguin's rise to power in Gotham City.
Christian Bale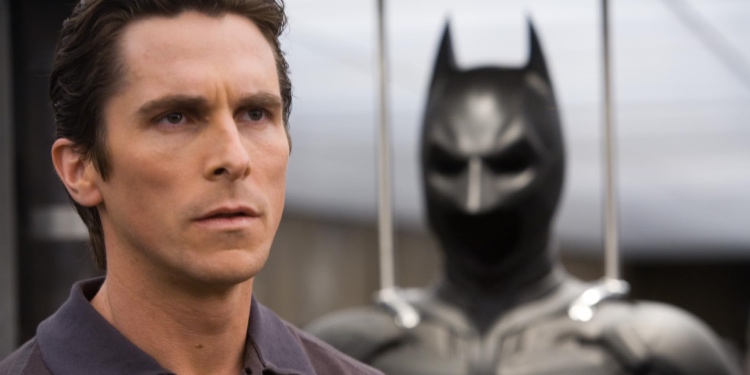 After Clooney's box office failure as Batman, Christopher Nolan took over the reins to direct the next live-action Batman film. With his work on Memento and Insomnia, fans were excited that he would return to the Dark Knight franchise. With many actors considering the role, Nolan chose Christian Bale because he had the perfect balance of light and dark for what he had in mind. Bale was a child actor with success in movies like Equilibrium (2004), Empire of the Sun (1997), and American Psycho (2000). Bale starred in 2005's Batman Begins and was praised for portraying a fresh side of the caped crusader.
But one thing critics didn't love was his Batman voice. Even in the sequel, 2008's The Dark Knight, one major criticism was how his voice didn't quite fit the character he was playing. Despite this, the Dark Knight films are still considered some of the best comic book movies ever. Also, thanks to Heath Ledger's iconic performance as the Joker. Bale's career only went up from there with appearances in films like Amsterdam (2022), Thor: Love and Thunder (2022), and The Pale Blue Eye on Netflix. While he has a love-hate relationship with his craft, he is dedicated to his work, and it shows by the mental and physical effort he is willing to put into each role.
Ben Affleck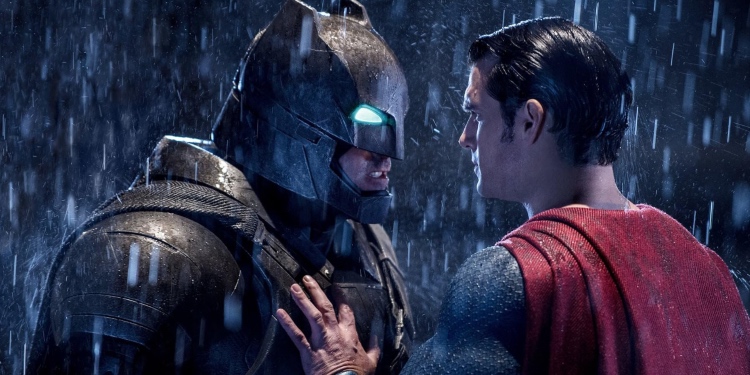 Ben Affleck has been through a lot in the entertainment industry. Altogether, his last attempt at playing a superhero in 2003's Daredevil didn't go so well. So when he took the role of Batman in Zack Snyder's Batman V Superman: Dawn of Justice, many people were skeptical. But he was just fresh off a directorial success in the movie Argo. His comeback made the headlines after years of scandals and failed movies like Gigli alongside his current wife, Jennifer Lopez.
But that didn't help because critics didn't like 'Bat-fleck'. After a few years, fans realized he is one of the best Batmen in the franchise. While some said he didn't have the other actors' emotional range, they agreed that he had a superhero's physique and Bruce Wayne's natural charisma. His final appearance in the DCEU was in The Flash. While the movie bombed at the box office, Batman was praised for portraying Bruce Wayne as a father figure advising Barry Allen on the dangers of misusing his powers.
Michael Keaton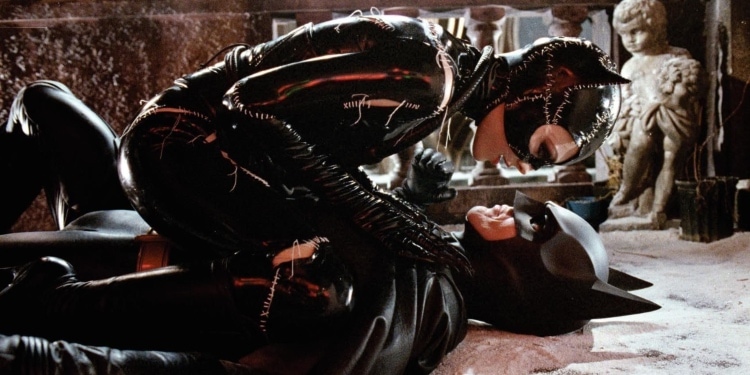 While fans seem overly excited to see Keaton in DC's The Flash, once upon a time, they didn't think his partnering with Tim Burton would be a smart choice. Many were skeptical that it would resemble Adam West's portrayal of the dark knight. Fans' worries were quelled when 1989's Batman was a massive hit at the box office—making Keaton the first actor to reprise his role in a sequel movie, Batman Returns, in 1992. He perfectly captured the haunted and dark tone of Batman, who seemed obsessive without his sidekick Robin.
Keaton quit the role as he felt his performance was restricted because of the stiff bat suit that weighed almost 100 pounds. When he returns 30 years later, in The Flash, he's retired after successfully making Gotham safe. While he took an acting break after his portrayal of Batman, he made a resurgence by appearing in critically successful films like Dumbo (2019), Spider-Man: Homecoming (2017), and Birdman- which won him numerous awards.
David Mazouz
David Mazouz played a young Bruce Wayne in Fox's Batman prequel TV series Gotham. His character evolved from a scared young kid to a teenager with a purpose determined to protect the city that failed him. By the final season, the young billionaire had battled some of Gotham's notorious villains and was on his way to becoming the caped crusader. Mamoudzou took on the role at 13, probably the youngest actor to play Bruce Wayne. He traded the cape for college and is now going through some different life experiences.
George Clooney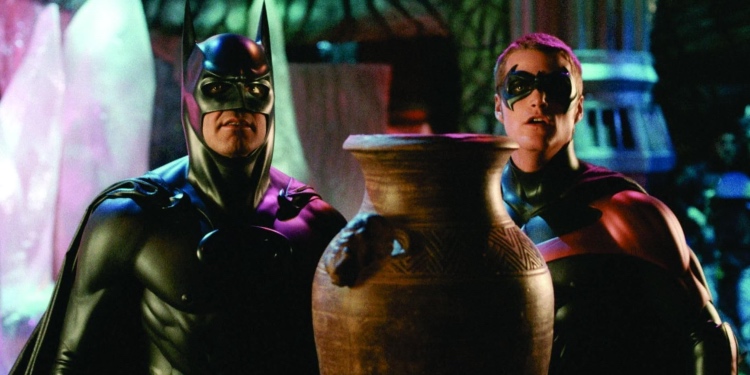 Clooney's career was on a high when he landed the role of Batman in 1997's Batman and Robin. Val Kilmer had left the franchise, and Clooney was fresh off the hit movie, From Dusk Till Dawn. It seemed like the perfect cast decision at the time, but the movie landed flat. According to many, including Clooney, the movie probably helped kill the franchise with the bad jokes and the bat nipples that are still joked about to this day. While the movie received tons of Razzie awards and appears in lists of some of the worst movies of all time, it didn't harm Clooney's career too much. Clooney appeared in successful movies like Out of Sight, Three Kings, and The Ocean franchise.
Val Kilmer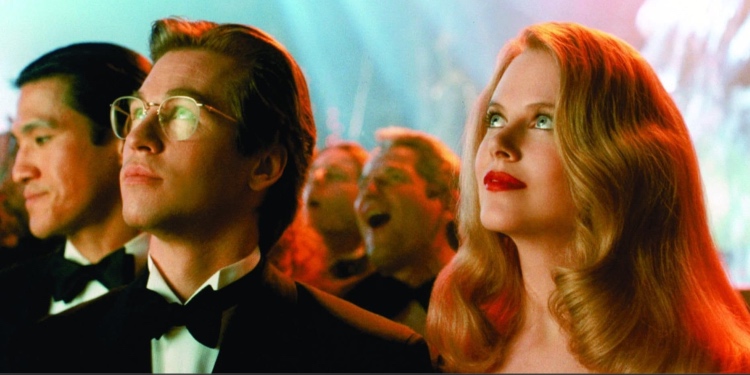 Did you know Val Kilmer played Batman once? Kilmer took on the role after Keaton stepped away from the franchise. But he is likely the most forgettable actor on this list. He won the role over actors like Johnny Depp and William Baldwin, who were in consideration for the franchise. The new director Joel Schumacher had a different take on the character, which didn't sit well with Kilmer, who hadn't read the script before signing up.
Rumors ran wild that Kilmer was childish, even fighting with crew members on set, which could be why his performance in 1995's Batman Forever got mixed reviews. While the movie did well at the box office compared to Keaton's Batman Returns, Kilmer didn't return as Batman, instead going to film The Saint. His career didn't soar after he left the bat cave, but that could be because of his behind-the-scenes behavior and other movies that got terrible reviews.
Kevin Conroy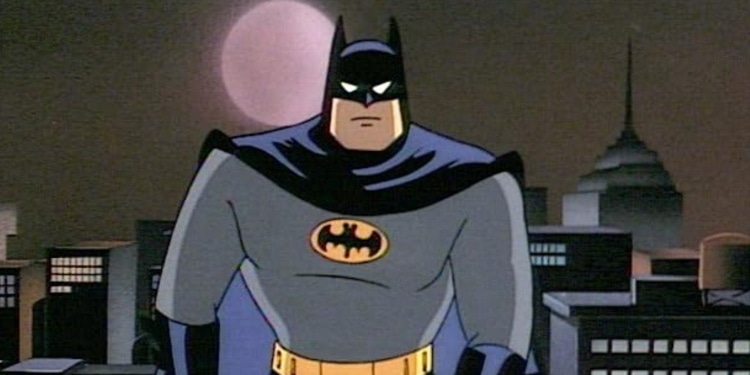 Kevin Conroy is probably one of the best voice actors who played Batman. He first voiced the character in 1992 in Batman: The Animated Series. But he didn't stop there; he went on to voice numerous video games, animated movies, and series. His iconic voice has influenced numerous live-action films, with some terming it as the benchmark for all other actors to follow. Sadly, Conroy died in November 2022 but has left his mark on the fandom forever.
Adam West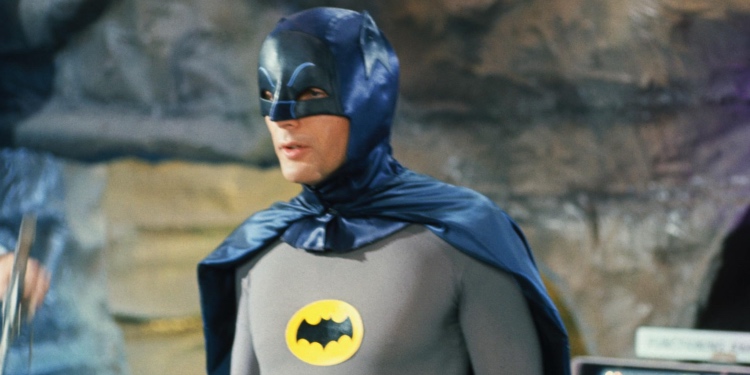 Among Batman fans, you'll either find those who hate or love Adam West's portrayal of Bruce Wayne. According to producer William Dozier, he thought the only way people would love this comic book character on screen is if they made him goofy. And that's what West did with the role. His over-the-top portrayal of the caped crusader lasted until 1968 when the show ended. It didn't help his career because he was typecast in every role he got after. He also lent his voice to animated shows like The New Adventures of Batman, Batman: Return of the Caped Crusaders and Batman vs. Two-Face. He also appeared in Family Guy as Mayor West. Despite his death in 2017, his bat legacy has lived on.
Robert Lowrey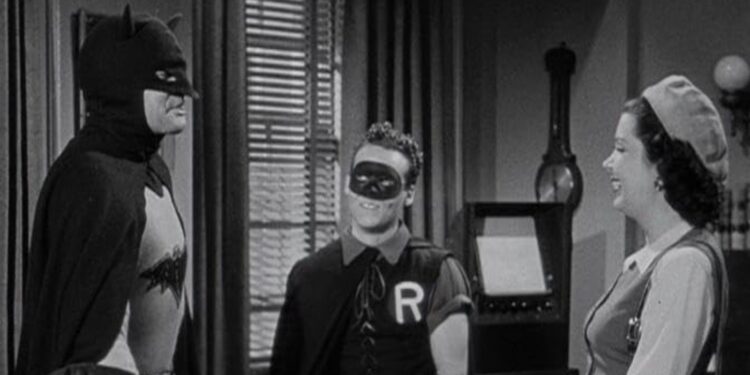 Robert Lowrey is known for the 1949 Batman & Robin series. Unlike the actor before him, Lowrey was a seasoned actor and 36 at the time. Lowrey also fared better in terms of fan appreciation than his predecessor. They loved his bat suit, and his acting in other movies like Dangerous Passage (1944) and The Mark of Zorro (1940) was impeccable. His career faired relatively well after this series, appearing in numerous films and tv shows throughout his life. He also made history as the first Batman to star alongside Superman in Christopher Reeve's The Adventures of Superman.
Lewis G.Wilson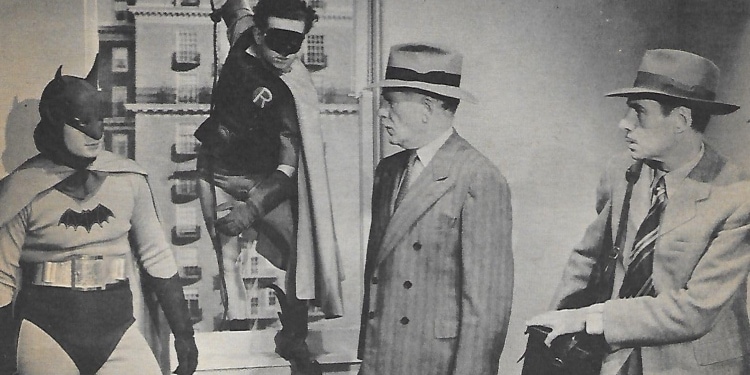 Lewis G. Wilson was the first actor to wear Batman's cape in 1943. Wilson was only 23 at the time. He starred as Bruce Wayne in the Columbia serial Batman. While he was the perfect cast for the role of a playboy, fans didn't like him the moment he put on the bat suit. Die-hard fans didn't like his high-pitched voice, while others envisioned a different physique for the dark knight-which Wilson didn't fit. At the time, even his accent bothered fans, so it's safe to say the 15-part show wasn't a success. His acting progression didn't do well after this appearance, appearing in another significant role in 1951 before his career fizzled out.