You trudge along, dead-eyed, one foot in front of the other for so long against the movie industry, movie after movie listlessly passing you by along the way, that it's so tragically easy to let something pass you by. There's always another big release, another blockbuster or Oscar contender to chase on the horizon, that some of the best movies of the year fall by the wayside unseen, unremarked upon, having never made much of a splash at all.
Whether we like it or not, virtually everybody with even a passing interest in cinema has seen Black Panther (2018), Infinity War (2018), Ant-Man and the Wasp (2018) and any number of the now-annualized, crowd-pleasing, action epics the clog up the plumbing every summer. Whether we like it or not, just about anybody who considers themselves cinephiles will see movies like BlacKkKlansman (2018), If Beale Street Could Talk (2018), First Man (2018) and On the Basis of Sex (2018) before the year's end in order to prep for the movie industry's big night this February. And, wther we like it or not, next to nobody will see (let alone remember by the time Oscar ballots go out) amazing movies like Sorry to Bother You (2018) and Eighth Grade (2018).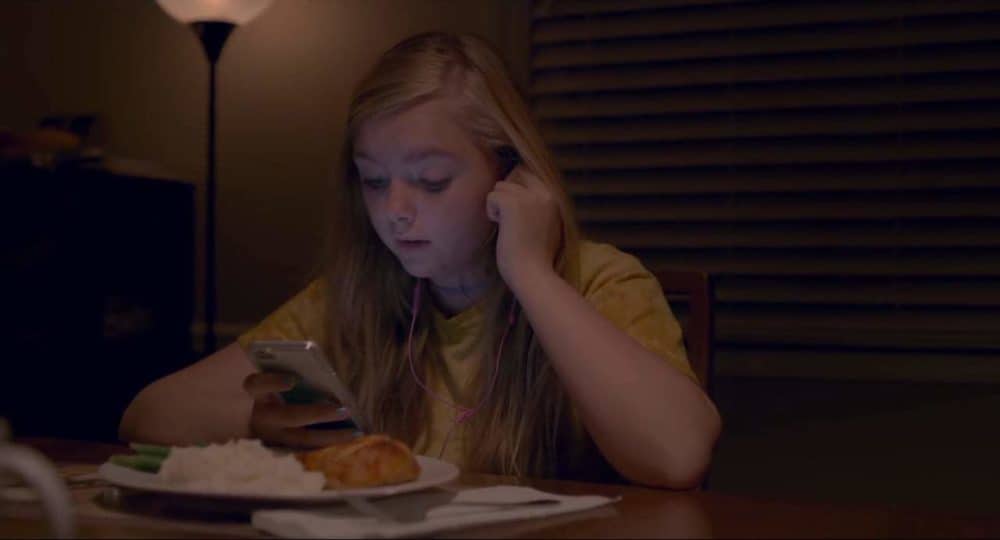 And that last point is a real shame, because these movies are easily among the best movies to come out in years — let alone in 2018 — and their inevitable exclusion during awards season will be a black mark on the entire industry as far as I'm concerned. Along with this year's Hereditary (for which I still hold out some hope come Oscar season), they are remarkable debut films from astoundingly talented and refreshingly unique filmmakers who I hope to be seeing a lot more from in the near future.
Of these fresh-faced films (and filmmakers), the one that I can't help but feel is falling furthest beneath cineastes' collective radar is foundational YouTube star Bo Burnham's shockingly mature and endlessly relatable Eighth Grade. Best known for his infectiously funny songs about what love is and welcoming people to YouTube, Burnham took all of the skills and talents that he's developed over his decade-long career on the video-sharing platform to break out as one of 2018's most exciting new directors.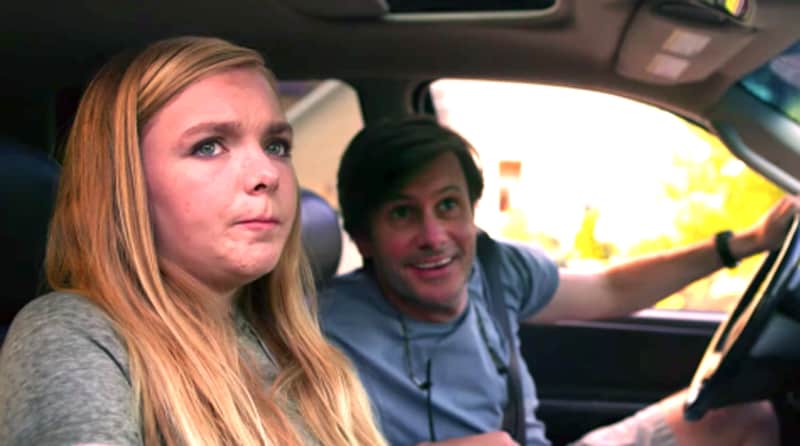 The setup for Eighth Grade is actually pretty standard, all things told. It's the coming of age story about a young girl desperately trying to navigate the treacherous waters of adolescence in the finals days of eighth grade. She hosts a small, catch-all YouTube channel that attempts to explain topics that she is currently struggling with, like fitting in with her peers, being herself and being more outgoing. Her single father, awkward but well-meaning, stumbles just as much as she does by trying to be a good dad. In the end she stands up to herself when pushed one too many times, makes an adorkably awkward new friend and realizes that maybe she isn't the best person to be giving advice when unexpectedly thrown into a frighteningly adult world that she's only just started to consider.
Everything about this film belies the Freshman nature of its production. The film's by-and-large young cast perform as admirably as thespians several times their age. The script is insightful about the struggles facing adolescents and the direction shows a remarkable empathy with the characters and how she struggles to find her place in a large and frightening world that she is oh-so ill-equipped to deal with. Given the increasingly toxic nature of YouTube's userbase, that such a feature could come from one of its ranks feels like some genuine miracle: that perfect little promise that not everything right now has to be terrible and that someday, eventually, things will get so much better than they currently are.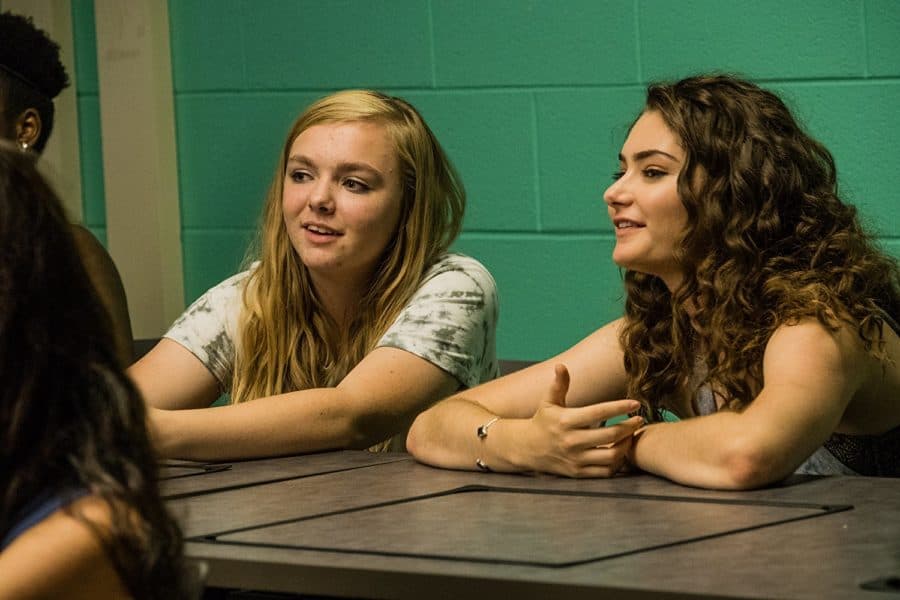 I've seen a surprising many balk at the film as a whole: writing it off as just another coming of age story, whose countless iterations we've seen strewn across the silver screen time and time again. And while I can understand that this kind of film isn't for everybody, its detractors seem to miss one crucial thing that makes this movie feel both so unique and so necessary right now. Its protagonist is a girl.
That might seem like nothing to the guys in the audience who've already seen Everybody Wants Some!! (2016) or Boyhood (2014) or Dazed and Confused (1993) before, but that's all we seem to have: stories about boys figuring out what it means to be a man. We have so many fewer movies like this about girls becoming women, and considerably less than that which are actually good. There's no Magic Pixie Dream Girl here, nor sexual conquest gatekeeping adulthood, just a young, awkward girl trying to be something — anything — other than what she is. And if she has to work her way through catty mean girls and middle school crushes and her own sexuality to do it, she will.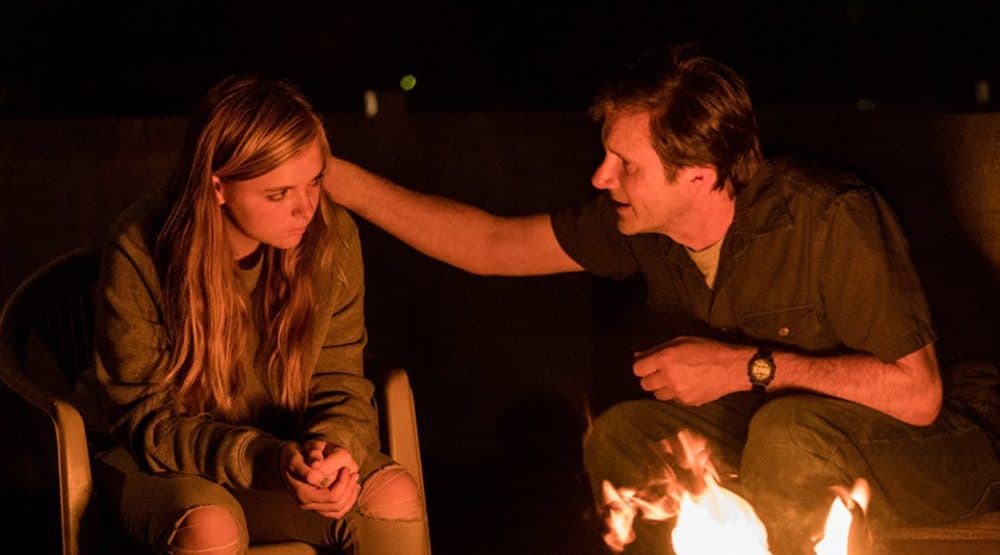 What's more is that the movie is an incredibly brave one as well. Those who have already seen the movie doubtless know to what scene I'm referring to. That scene. And it is here where Burnham shows just how powerful a filmmaker he really is: unflinchingly showing us not only what this utterly unprepared girl has to go through, but watch her stutteringly fight back against it — asserting herself and her boundaries despite what she (and, by extension, we) feel in the back seat of that idling car. It is a powerful moment (even if our heroine doesn't realize it herself) and a bold declaration of a new creative voice coming into his own.
Like the better half of director Richard Linklater's career, Eighth Grade feels like it should be required viewing for simply growing up. It's uncompromising and insightful in the way that too few films really are and tackles the challenges of puberty head on. And although Burnham is absolutely somebody to watch out for in the future, so too is Elsie Fisher who plays the film's young lead. She is a sterling talent who will doubtless prove to be a major star in a few years' time. See this movie.
Rating: 4/5
Tell us what's wrong with this post? How could we improve it? :)
Let us improve this post!