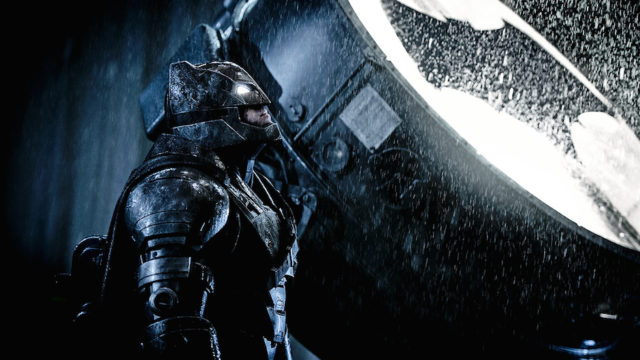 Seemingly the one constant in Hollywood these days is that only Marvel can pull off a cinematic universe. After all, they are the only company that has taken the time to properly lay the groundwork for their sprawling mega-franchise. They're the only company that isn't scrambling to play catchup to popular trends. They're the only ones that have made ever component franchise worth seeing: not just one or two, but ten (with even more on the horizon).
Of all the would-be rivals to the MCU's throne, none have been more troubled than Warner Bros' DC Extended Universe: the franchise which includes Man of Steel, Batman v Superman, Suicide Squad and Justice League — each of which individually ranks among the very worst blockbusters of recent memory. Granted, they've plowed ahead with their mega-franchise with bullheaded intensity, unlike similar ventures like the ill-fated Dark Universe and Sony's various attempts for a Spider-Man only (or even a Spider-Man-less) Spider-Verse, but they have done nothing but make the worst possible decisions at every conceivable level of production.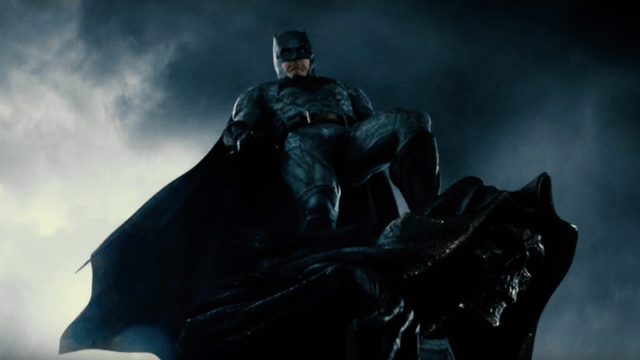 So it makes sense that the creative people behind these movies want to assure us that everything's alright. The road may have been a rocky one up until now, but things are finally coming together because Warner Bros decided to stay the course and see things through. This is why literally every movie since Man of Steel has been pitched as the "real start" to the DCEU, but also why movie-goers have long since stopped buying into such empty promises. The fact that nobody showed up to see Justice League in theaters should be proof enough of that.
The latest variation on this head-shaking trend comes from none other than Matt Reeves: the director behind War for the Planet of the Apes that Warner Bros hired to bring the long-anticipated solo Batman movie to the big screen. Taking to social media, he assures fans that the prep work going into the film has been going "really, really well," and that he "could not be more excited" about it.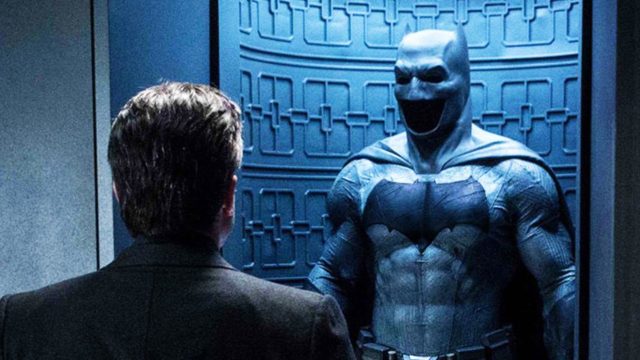 The fact of the matter is that this is a demonstrable lie. They very fact that he's working on this movie at all is proof positive that it is not going well.
You see, Matt Reeves was not Warner Bros' first choice to direct this film. Ben Affleck was. In fact, his contract with Warner Bros stipulated that in addition to playing Batman in front of the camera, his duties to the franchise would also include writing and directing a solo Batman feature. And given that he is an Oscar-winning filmmaker who has been as widely praised for his work behind the camera as he has for his work in front of it.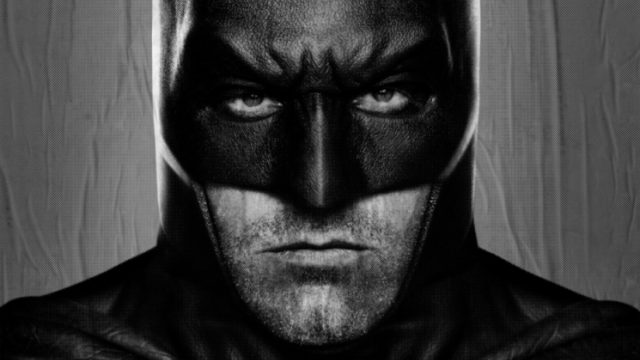 The problem, of course, is that nobody thought that these movies were ever going to be this terrible. Not even the most cynical, burned out superhero non-fans could have predicted that the successors to movies like Superman, Batman and The Dark Knight would be movies like, well, the DCEU. After being announced as the new Batman, Affleck took an undeserved amount of criticism from fans because of his previous foray into the world of superheroics, namely the poorly-received Daredevil movie. He was unrelentingly dragged through the mud for three full years before we so much as saw him under the cowl.
And while he was an inspired casting choice, the movies were still terrible. In the aftermath of Batman v Superman, Affleck began aggressively rolling back his commitment to the DCEU, starting with the scope of his involvement in The Batman. Originally set to write, direct and star in the film, it was quickly announced that he was only going to write and star in it, with directorial duties passing to Reeves. Later, it was revealed that Reeves had thrown out Affleck's script entirely and had commissioned a new version from a different writer. And although Affleck assured fans that this wouldn't affect his role as Batman, that soon appeared to not be the case.
Rumors began circulating that Affleck was looking for an out in his contract: not that he was going to complete his obligations and move on with his life, but that he was actively trying to break or abandoned his obligations to the franchise. These rumors were back up by none other than Casey Affleck, Ben's younger brother, who expressed in a radio interview just how unhappy Ben was with his contract and how desperately he wanted out of it. It got so bad that Warner Bros evidently has Jake Gyllenhaal lined up to immediately step into the role if Affleck suddenly decides to bail on the role.
So regardless of what Reeves insists, the pre-production is not going well. They've lost their first run director, their first-run screenwriter and are maybe going to lose their star on top of that. It's couched in a mega-franchise that has made exactly one good movie in the half-decade since its debut and run by executives who seem utterly incapable of making a cogent decision pertaining to it. None of this bodes well for the movie itself when… or if… it hits theaters.