One of the most widely seen and financially successful comedy series is the "American Pie" series. The nine-film series chronicles a group of friends as they experience the ups and downs of being teenagers.
The "American Pie" films reflect the excitement and innocence of first love in all its forms, from shy first glances to the finality of a first kiss. This is a fantastic series that has something for everyone, whether you prefer the original cast or the latest ones. When asked about the American Pie Series, What will it be?
American pie (1999) is the best in its series, with a great play from Jason Biggs.
In 1999, the film "American Pie" introduced audiences to teen behaviors. Chris Klein, Jason Biggs, Alyson Hannigan, and Natasha Lyonne star in the first "American Pie" film. It's about a group of Michigan classmates from high school who set out to lose their virginity before graduating. During this time, they were put in awkward and hilarious situations. Despite the dirty comedy and harsh criticism, the movie was a box-office triumph. On an $11 million budget, the film grossed $235.5 million. In addition, several awards were bestowed upon "American Pie," including Blockbuster Entertainment's Favorite Comedy and MTV's Best Comedic Performance. Paul Weitz directed and co-produced the film, which Adam Herz wrote. This is an excellent high school comedy, even though many people thought it went too far for a high school film.
American Pie 2, the second installment, provided even more cracked-up moments like the first.
"American Pie 2" is the second installment. It was directed by James B. Rogers and written by Adam Herz two years (2001) after the last film. The sequel made more than $287.6 million on a $30 million budget. "American Pie 2" follows East Great Falls High School friends on a summer adventure. The film chronicles Jim, Kevin, Oz, Finch, and Stifler's year-long separation. They decide to hold the perfect summer party at a rented beach house in Michigan. As expected, things go awry quickly. "American Pie 2" is a must-see for lovers of the first film. Each actor brings their style of comedy to the film. If you watched part 1, view part 2 to see more about the story.
In the third franchise, Jim's wedding gets the full credit as it says more about the movie.
"America Wedding" is the franchise's third film. Jesse Dylan Directed the movie, while Adam Herz wrote the screenplay. Jim Levenstein (Jason Biggs) is set to marry Michelle Flaherty (Hannigan) in this franchise. Jim's grandmother (Lynch) disapproves of the union with Michelle because she is not Jewish, while Scott (Stifler) plans to disgrace Jim on his wedding day due to some beef the long-time friends had. Comedy fans should watch American Wedding. The film has laugh-out-loud moments, fascinating characters, and a beautiful love story. American Wedding is a feel-good film great for friends and family. "American Wedding" made $232 million on a $55 million budget. MTV Movie Award for Best Dance Sequence (Seann William Scott).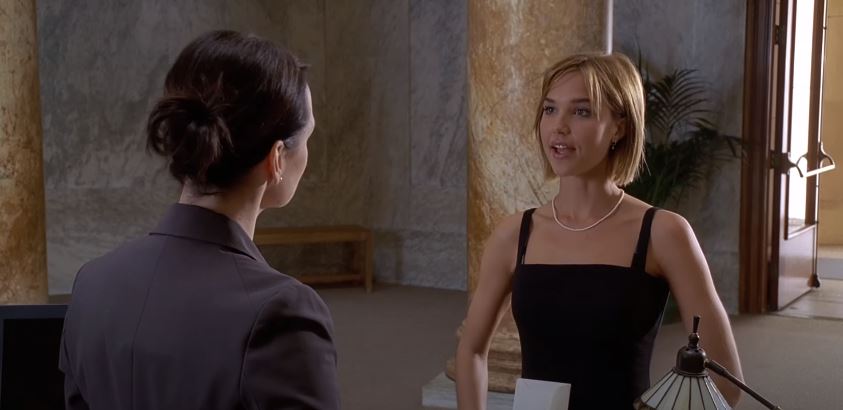 Despite the change of characters, American Pie Presents: Band Camp added fun to the series
.
The first movie in the "American Pie" franchise's spinoff series, "American Pie Presents: Band Camp," was released in 2016. The movie starred Tad Hilgenbrinck, Arielle Kebbel, and Jason Earles and came out in 2005. Matt, Stifler's brother, is only briefly introduced via a webcam shot and plays no essential role in the plot. This installment of the "American Pie" franchise mainly depicts the life of Matt, the protagonist, as he progresses from band camp to prison. Stifler hatches a plot to secretly record the rest of the band for an underground music video. Fans of the franchise should take advantage of this movie because of its hilarious humor and entertaining performances. You will laugh throughout "American Pie Presents: Band Camp."
American Pie Presents: The Naked Mile has some funny clips you'll love to see in this sex comedy film.
The second movie in the standalone "American Pie Presents" series, "American Pie Presents: The Naked Mile," was made available for public viewing in 2006. Jessy Schram, John White, Steve Talley, and Christopher McDonald were a few of the actors featured in "The Naked Mile," directed by Joe Nussbaum. The main character, Erik Stifler, is a college student whose girlfriend Tracy challenges him to complete a dare by running nude over their college campus. As a result of his prank becoming public knowledge, Erik finds himself elevated to the status of a campus celebrity. The "American Pie" franchise has gotten even funnier with the addition of "The Naked Mile." The movie is packed with hilarious scenes that will have you having a good time laughing your head off.
American Pie Presents: Beta House, released in 2007, continued the never-ending comedy.
"American Pie Presents: Beta House," the third film in the spinoff series released in 2007, featured celebrity casts that included Christopher McDonald, Steve Talley, and John White. In the sequel, Erik appears again, this time in the role of a college student. In the episode "Beta House," an additional cousin of Stifler's named Dwight (played by Steve Talley) is introduced. Dwight is the chairman of the fraternity house, where Erik also commits and continues with their pranks. However, when a group of nerds attempts to close down the frat house, the cousins will do all in their power to defend the establishment, no matter how outrageous the plan may become. The "American Pie" franchise continues to produce humorous new installments with "Beta House." The movie will have you rolling on the floor with laughter more than once, thanks to its abundance of hilarious scenes.
Despite the change in characters, Mr. Levenstein continued in American Pie Presents: The Book of Love.
Three mismatched couples learn to love each other through the pages of The Book of Love in this lighthearted romantic comedy (a supposed bible for lovemaking that is ultimately incomplete). It is the fourth film in the "American Pie Presents" series. However, "American Pie Presents: The Book of Love" stands on its own. Starring Bug Hall, the movie premiered in 2009. To name a few: Brandon Hardesty, Kevin M. Horton, Beth Behrs, and Melanie Papalia. The Book of Love is a hilarious addition to the American Pie classics, and that's putting it mildly. There are many quite funny scenes in this film.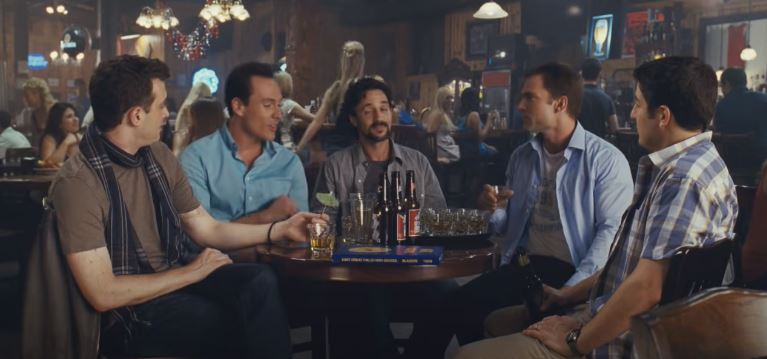 American Reunion brought a lot of hidden mysteries as the movie wrapped up.
The fourth film in the series, "American Reunion," is about a gathering of the protagonists' high school friends, as the title suggests. After being apart from his high school love and best pals for 13 years, series protagonist Jim Levenstein has settled into Chicago with Michelle, his wife, and their two-year-old kid. The Los Angeles sportscaster Chris "Oz" Ostreicher is living with his unfaithful lover Mia. Paul Finch has been "crossing the world," as he tells his friends; Kevin is "married and working as an architect" from the comfort of his home. Temporary office worker Steven Stifler has a dictatorial boss. Despite only having a $50 million budget, "American Reunion" managed to earn nearly $235 million at the box office.
Should we be expecting another sequel? American Pie Presents Girls' Rules is the last one so far, and it has a lot to say.
American Pie Presents: Girls' Rules is the ninth film. Madison Pettis, Lizzie Broadway, Piper Curda, and Natasha Behnam star. It's also the first without nudity. In this sequel, Lizze Broadway plays Steve Stifler's cousin Stephanie. The film stars four East Great Falls High School seniors. Girls swear to lose their virginity on certain days. However, when females realize their partners struck a similar pact, they want to win first. Girls' Rules is an "American Pie" sequel that is fun to watch. The film tried a different approach yet still had funny sections. Fans must see it.
Tell us what's wrong with this post? How could we improve it? :)
Let us improve this post!