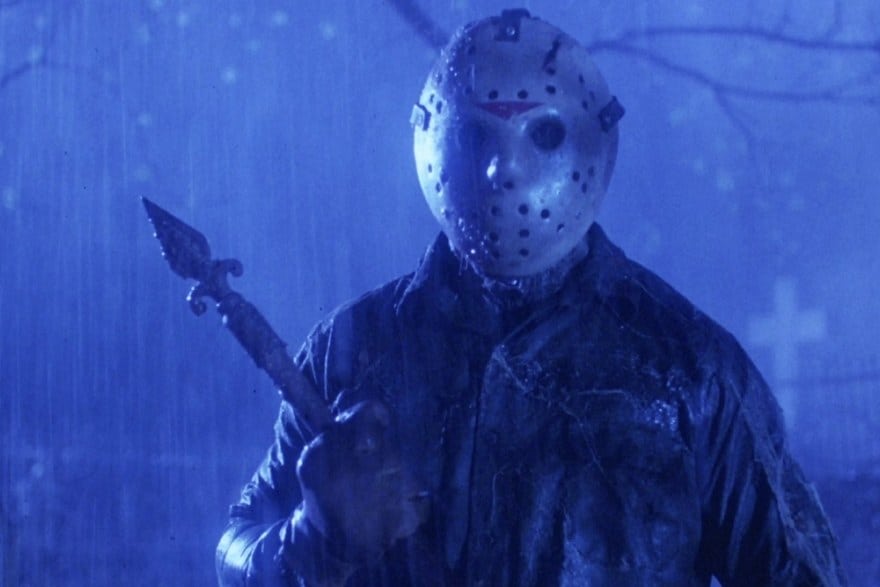 I've got a confession to make: I don't think that the original run of Friday the 13th movies were really all that great. Don't get me wrong, the movies are a lot of fun and together add up to a franchise that is far greater than the sum of its parts. The first two movies are really interesting in how they deviate from the not-quite established slasher formula of the time. Part III (1982) is easily one of the better movies from that whole cycle, and The Final Chapter (1984) is as solid an entry into subgenre as they come. Even A New Beginning (1985), despite being a terrible movie, doesn't get the credit it deserves for trying to move the franchise forward in an interesting new direction (that's actually in keeping with the conceit of the very first movie).
The best of the bunch by a country mile, however, is the often underappreciated sixth movie in the franchise, Jason Lives (1986), which closes out the Tommy Jarvis trilogy that began with The Final Chapter and opens the later-day sequels, each of which tried to outdo that retroactively tame-seeming premise of its immediate predecessor. This places it at the crossroads of the "good" series entries and the "fun" ones.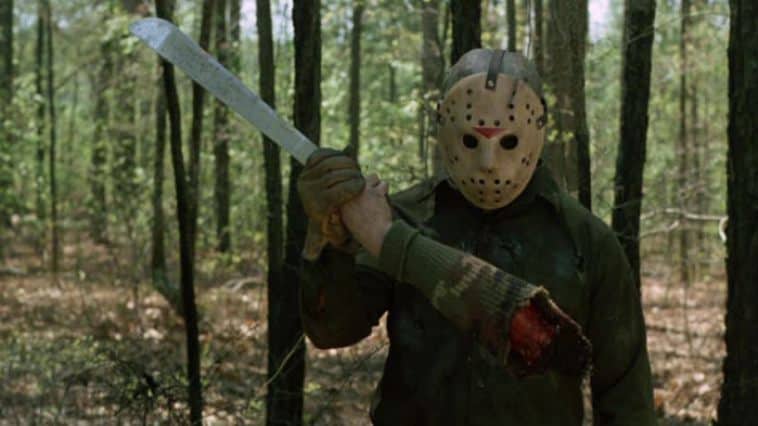 Having largely recovered from the trauma of killing the infamous Crystal Lake killer as a kid, Tommy Jarvis goes to Jason's grave for one final cathartic look at the man who ruined his life. After digging up his grave and mutilating his body with a spike, a chance bolt of lighting strikes his corpse and revives him as a murderous zombie. Trapped in a town that willfully tries to forget its bloody past, Tommy must rally what little help he can find to put Jason to rest once and for all.
While the previous Friday the 13th movies were most straight-laced horror films about hapless teens finding themselves in the crosshairs of a decidedly human killer, Jason Lives is a major departure for the franchise. Its blend of horror and slapstick comedy plays out a lot closer to Scream (1996) that it does to the original Friday the 13th (1980) and Jason's nonsensical revival is more in line with movies like A Nightmare on Elm Street (1984) than it does with Halloween (1978). Between an opening sequence that directly parodies the intro to a James Bond movie, self-referential dialog spoken by characters who have obviously seen a horror movie at some point in their life and groan-worthy puns that serve as an oddly satisfying counterpoint to the bloodier and more elaborate kills (that have now entirely abandoned any semblance of realism), the movie is bound to satisfy any viewer, no matter where they fall on the horror-comedy spectrum.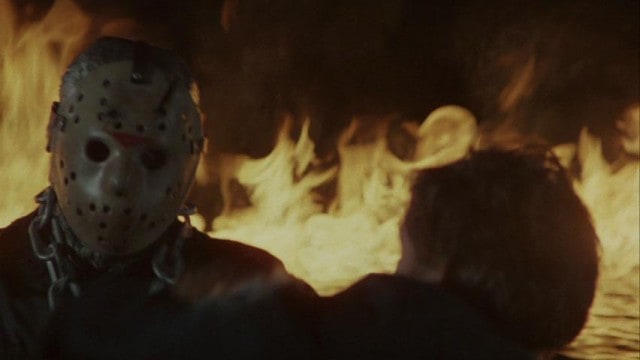 It's interesting to note, six movies into the franchise, that for a series perpetually set at a summer camp for children, the only child ever imperiled by Jason was Tommy Jarvis in the fourth movie: the kid brother of a vacationing teen and who notably was not attending the nearby camp for the summer. Jason Lives' second major change to the series (after reviving its iconic antagonist), was to make the same leap that Jurassic Park (1993) did in leading into Jurassic World (2015): bringing us to a fully-functioning, fully-stocked summer camp where teen counselors need to look after their young wards even as they themselves need to find ways to evade the now-undead killer. And while it's a shame that relatively little of the film's run-time is set at "Camp Blood,' instead preferring to stalk the neighboring woods for adult victims, it does serve as a visceral stakes raise in the third act and a satisfying backdrop for the film's excellent finale.
When it comes right down to its, Jason Lives isn't all that complicated of a film. It takes the series in a decidedly supernatural direction, mixes in a fair bit of dark humor and plows full steam ahead with its sanguine premise with more skill and scale than any of its predecessors. Simply being the best version of the exact kind of movie it was always trying to be was enough for this fan-favorite meatgrinder.
Rating: 4/5