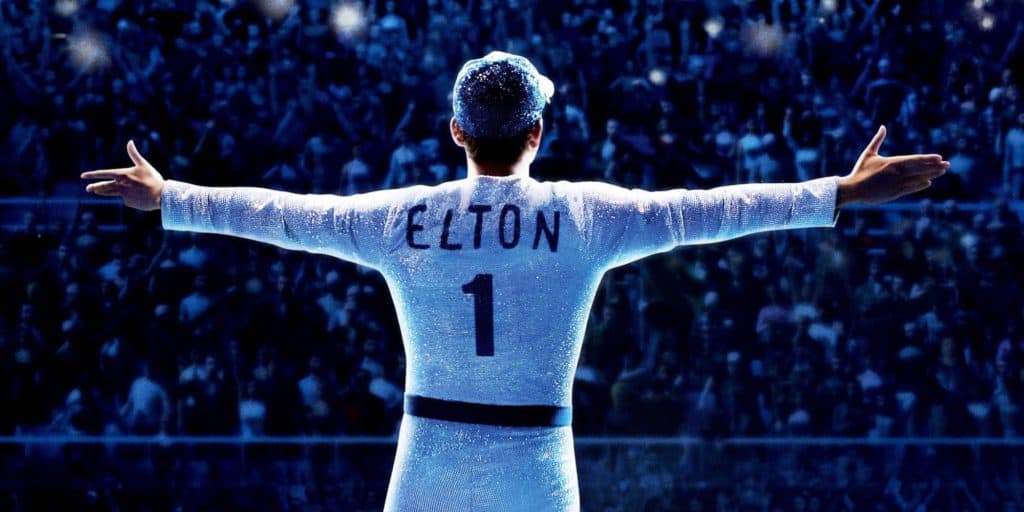 Rocketman (2019) finally released in theaters the world over and, despite some on-the-page similarities with last year's flaccid Queen biopic Bohemian Rhapsody (2018), has proven to be a rapturous success. In fact, somewhere between its opening number and closing credits, the movie mapped out the kinds of creative liberties and emotionally-charged filmmaking that all such biopics should take in the future. And, trust me, following the back-to-back successes of Bohemian Rhapsody and Rocketman, everybody from Billy Joel to Led Zepplin is on the table for the Tinseltown treatment.
Beyond Dexter Fletcher's inspired direction and Taron Egerton's electric performance, the resulting film is a semi-musical that fantastically reimagines Elton John's meteoric rise to superstardom as a semi-real series of real-life music videos: energetic song-and-dance numbers that come upon the world in bevvying waves as appropriate to the scene-by-scene tone and energy of the film (reminiscent in many ways of 1980's Wong Jing movie). This of course leads to a number of the film's most inventive and memorable scenes — honestly, the best of their kind ever put to film — of which we can now start to sort through the best of the best.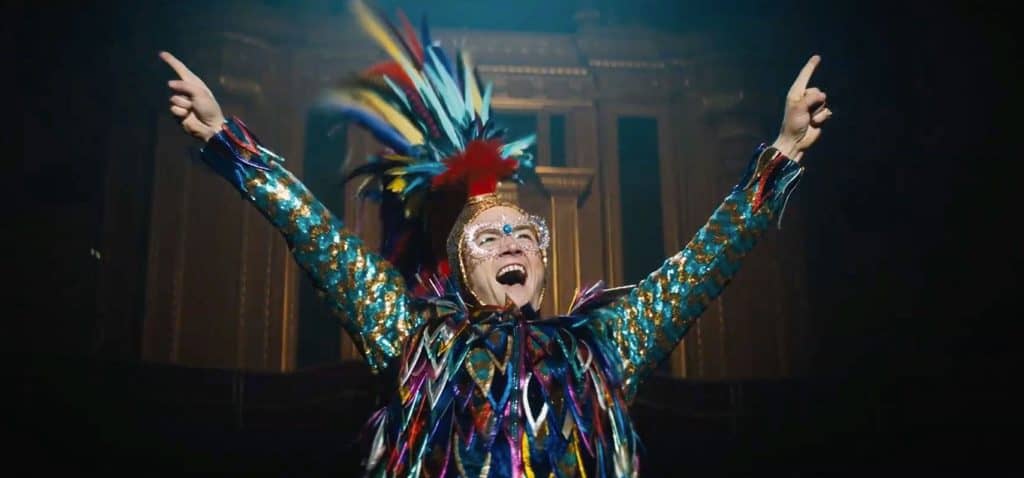 5 . The Bitch Is Back — Setting the tone for the entire movie, this early-set song-and-dance number reveals exactly what kind of movie it is that we're watching. Before this, we thought that we were simply in store for a by-the-number biopic like Bohemian Rhapsody: a bit more fantastical, granted, but ultimately cut from the same cloth as that lackluster predecessor. None of the film's advertising pitched this as a musical interpretation of Elton John's life, and yet that's exactly what we got from it: a breathtakingly abstract portrayal of a life lived via music. It's a beautiful reveal, and one that I am overjoyed wasn't spoiled in any of the trailers, and lays an awful lot of groundwork for many of the film's more complicated tricks later on.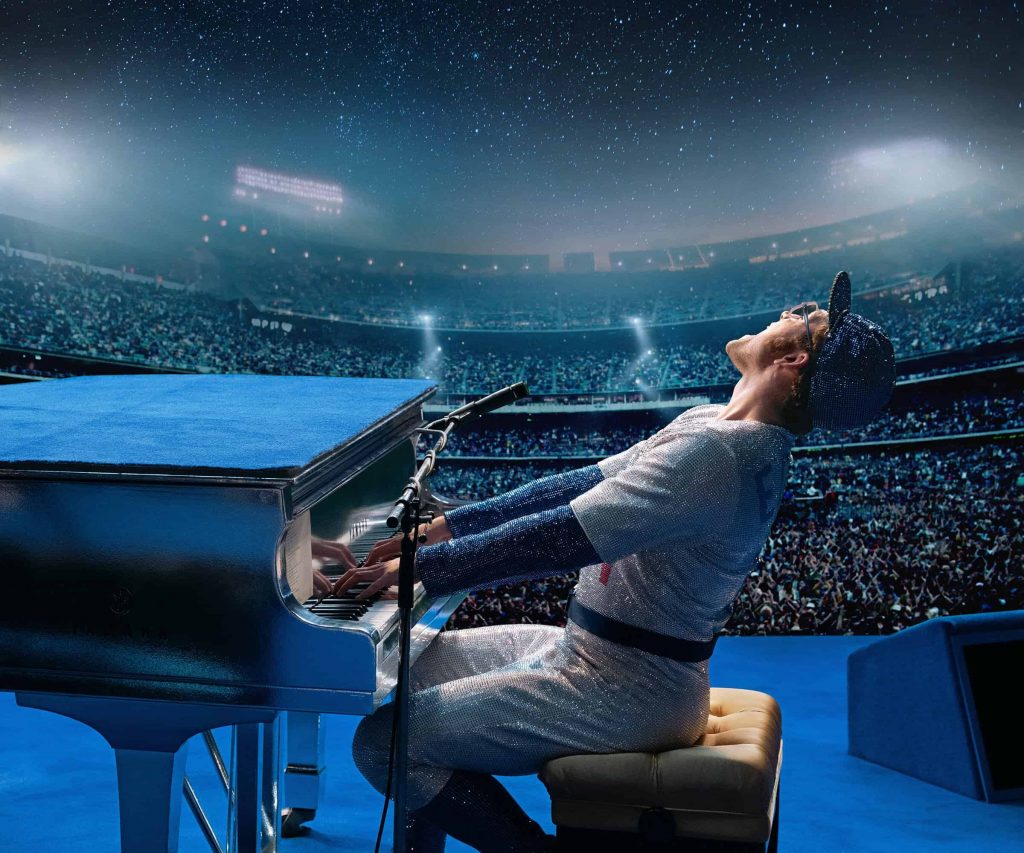 4 . I Want Love — Presented early in the film, when we're still getting used to the unique cadence of the film's uncommon deployment of musical conventions in an otherwise straight-seeming biopic, it's easy to overlook just how powerful a narrative sequence this actually is within the larger narrative. The song offers a balanced perspective on all the key player's in John's home life (him, mother, father, grandmother) at a time when we've already been primed to make up our minds about each of them (generally quite negatively) but before we see exactly where each develops when left to their own devices. And, in doing so, it reshapes our understanding of who they are and informs our later assessment of their character and motivations. It's a remarkably deft piece of musical filmmaking, and one that exhibits the power of what a film like Rocketman is able to accomplish. And while I think that it may ultimately be a bit too kind-hearted toward the patriarch of this family, I cannot deny that seeing things from his perspective (at least momentarily) was quite the experience.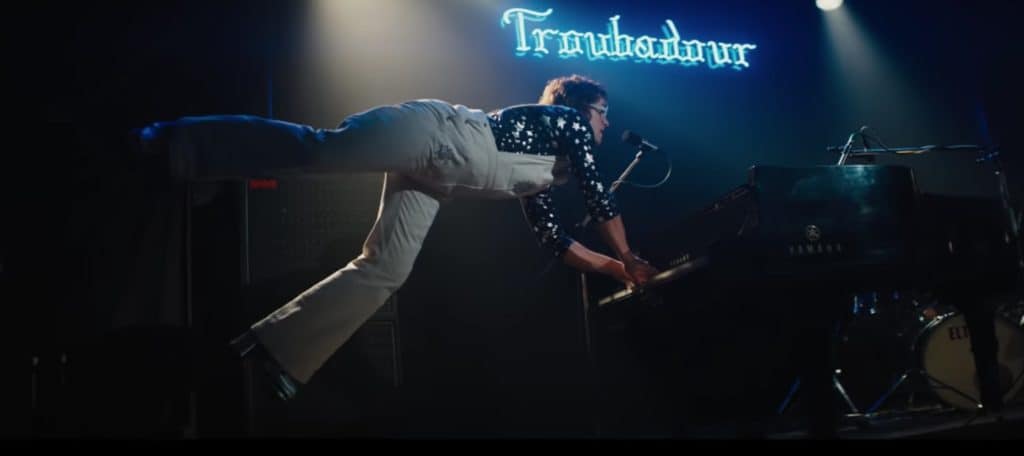 3 . Saturday Night's Alright for Fighting — Every last one of these sequences have their strengths amidst the larger movie. The Bitch Is Back set the tone for what we could expect with the rest of the movie (and every other sequence like this in it). I Want Love established all of childhood-set cast's motives and personal perspectives, which inform and carry over into the events that occur later in the film. Both of the sequences ranked higher in this list better punctuate emotional and climactic moments in the larger narrative of Eltron John's life. And while Saturday Night's Alright for Fighting doesn't have any of the loftier functions of these other song-and-dance numbers, it is, I think, taken on its own, easily the most impressive of the lot. It is an expansively choreographed song that bridges the timelines of childhood and young-adult Elton. It is bold, energetic and toe-tappingly catchy in the ways of the very best musicals, but never overstays its welcome like many similar scenes found in older movies. In short, it represents the best that this movie has to offer.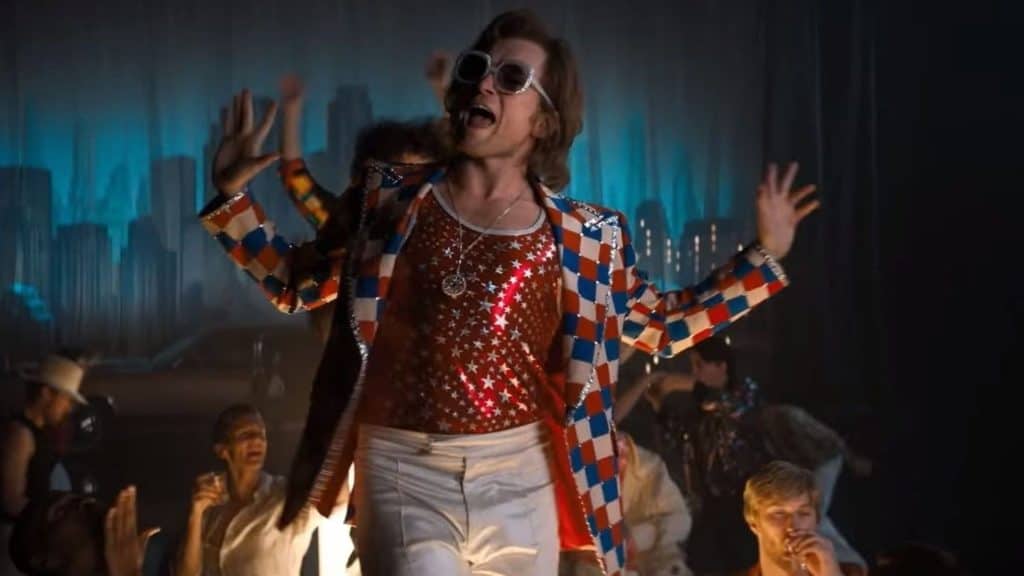 2 . I'm Still Standing — Closing out the film is this upbeat Elton John number. The movie is, of course, not without its faults, and the biggest is the breakneck speed with which everything is force to wrap up, but this song is such a powerful anthem and piece of pop songwriting in its own right — perfectly capturing the moment of John's redemptive turn from rehab and continued international superstardom despite (or perhaps because of) his sobriety — that you'll be forgiven for not being bothered to care about that shortcoming. And while perhaps a bit self-aggrandizing when all is said and done, I think that the movie (and its iconic subject) has earned that after all this time.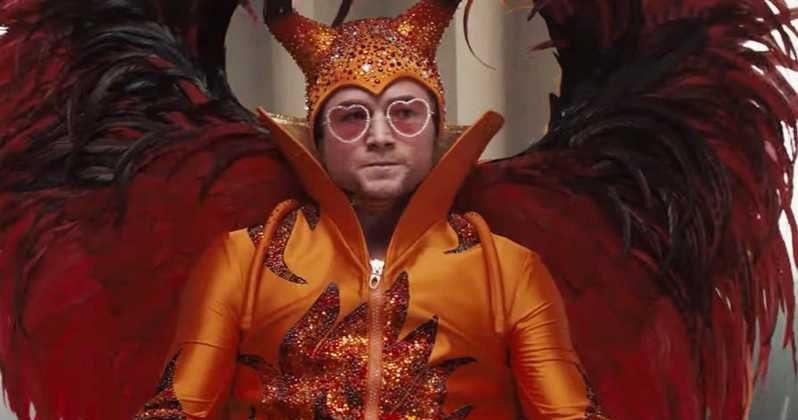 1 . Goodbye Yellow Brick Road — In many ways, Goodbye Yellow Brick Road is the thesis for the entire film, wrapping around the entirety of its narrative and informing us from its opening moments exactly what kind of redemptive arc we are in store for across the following two hours. It is the underscored theme of Elton John when he first walks on screen, dressed like a red-headed devil as he walks into his group therpy in rehab. It's the song that longtime John-collaborator Bernie Taupin defiantly sings when standing up to an increasingly out-of-control Elton at the height of his fame. And when John stands up for himself after hitting rock bottom, turning his back on fame and fortune and doing what was best for himself for once, it's the song he belts out too. More than simply being my favorite Elton John song (and, rest assured, it is absolutely my favorite of his monolithic musical library), it is his most quietly powerful and the one most suited to the tune and tenor of the movie and the moments it breaks through from the underlying narrative. Forget Rocketman, this is the title that they should have put above the movie's marquee.
Tell us what's wrong with this post? How could we improve it? :)
Let us improve this post!