The unique problem of being a cinephile in the waning months of the year is just how packed the released schedule is. At the start of awards season in earnest, hardly a week goes by when one or two major awards contenders gets released, meaning that so many of the year's very best movies will necessarily get lost in the shuffle. And more's the shame when there are so many movies that are this good-looking getting released all at once.
That, plus the release schedule itself is now in something of an uproar as movies and their distributors seek to find their place in the ferment. Movies that can't quite seem to cut it amidst such stern competition, like Alita: Battle Angel and Under the Silver Lake, get pushed back to 2019. Other movies spread out to fill their schedule. Some movies will necessarily start in a limited release and expand slowly and unevenly across the country over a matter of weeks. Others, like Suspiria, allegedly get a wide release (but like Searching, never seem to penetrate the beating heart of the country). Consider this your guided tour of what to watch out for at the movie theater in the coming month.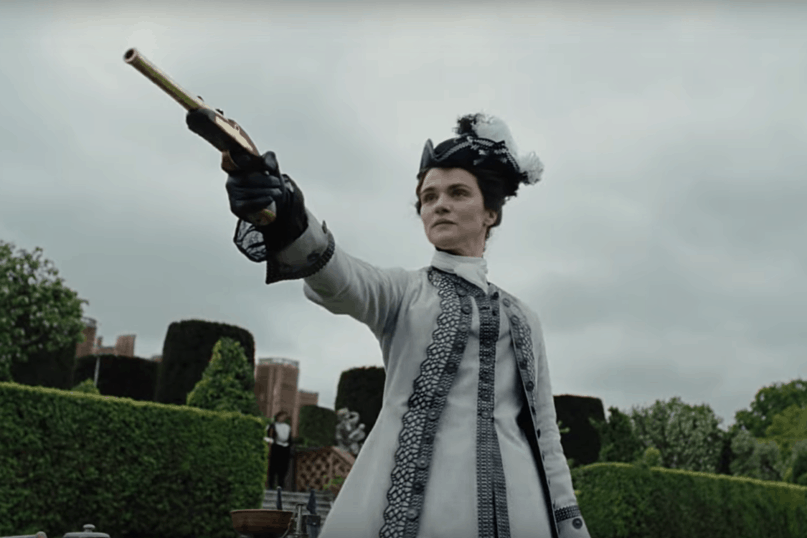 The Favourite
Love him or hate him, Greek-born director Yorgos Lanthimos is one of the most fascinating filmmakers working in the industry today. Having first come to the attention of much of the moviegoing world with 2015's The Lobster — the movie in which lovelorn Colin Farrell will be transformed into a literal lobster if he can't find love in a dystopian single retreat — he's proven himself as a difficult-yet-satisfying filmmaker of peerless talent. He followed that film up with 2017's unnerving The Killing of a Sacred Deer and now comes to us with a film currently favourited to win both actress categories.
The Favourite tells the story of Queen Anne's tumultuous court in the late eighteenth century: one which sees two of her confidants (played by Oscar winning actresses Emma Stone and Rachel Weisz) vying for the position of Anne's favourite courtier. Essentially a film with a rotating set of three leads, each given incredibly meaty parts in a thick-set costume drama, The Favourite's Lanthimosian weirdness will doubtless turn off many conventionally-minded moviegoers. But for those able to buy into Lanthimos' and the film's off-kilter nature, it promises to be a story of profound worth, likely as not to run away with several statuettes come Oscar night.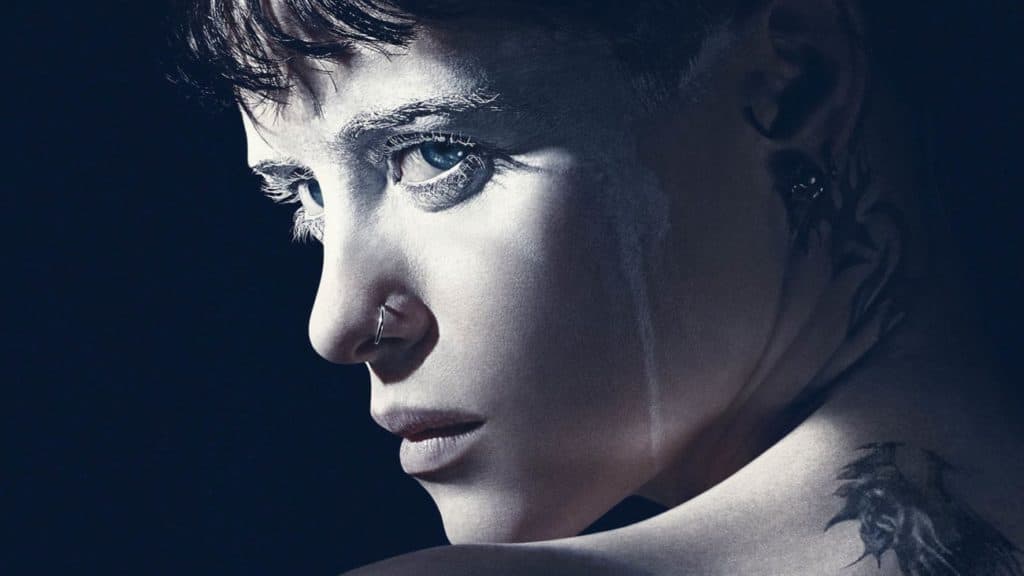 The Girl in the Spider's Web
Although word on the long-awaited Stieg Larsson adaptation is decidedly mixed — with many putting it decidedly at the bottom of the now-five cinematic adaptations of the author's Millennium series — I have heard enough positive word circulating about the film to keep my interest in (and hope for) this movie alive for the time-being. Not for the direction nor the script nor the action, mind you, but for Claire Foye's take on the iconic character of Lisbeth Salander. Many go so far as to call her performance the very best take on the complicated character despite the meekness of the rest of the film. And this in itself is already a tall order, as the previous films featured generation-defining performances by the resplendent Noomi Rapace and Rooney Mara.
That alone is enough to keep me invested in the film, as not only is the character so well-rendered in of herself, but there are previous few roles this exceptional being written for women. A sad reality of the film industry at present is that they continue to varyingly misuse and ignore their deep well of female talent, and so much of the entertainments it produces are infuriatingly produced by and for men almost exclusively (in turn denying us the refreshing perspective and possibilities of more female-oriented films). And if you want this to change anytime soon, we all need to support exceptional females when they're offered these kinds of high-profile projects.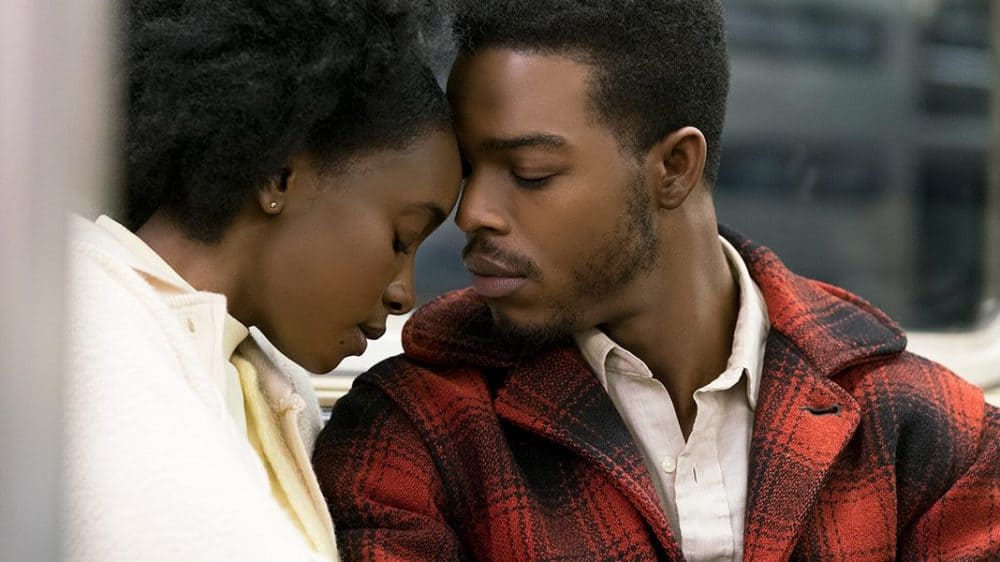 If Beale Street Could Talk
Two years ago, Barry Jenkins took the film world by storm when he upset the presumed order of the day by beating out the favorited La La Land (2016) for best picture. What's more is the way in which this upset occurred: with La La Land being mistakenly announced as the winner of the AMPAS' Best Picture award, before its producers had to announce that Moonlight (2016) was the ceremony's actual winner.
2018 is shaping up in a lot of ways to be the direct follow-up to that unprecedented moment in Oscar history. For one, this year sees the return of that ceremony's chief rivalry, only now between La La Land director Damien Chazelle's First Man (2018) and Moonlight director Barry Jenkins' If Beale Street Could Talk.
There was some initial concern over Beale Street's eleventh-hour editing, but the end result as far as anybody is concerned is as transformative and powerful as Jenkins' earlier film. It's a warm, pressing work that speaks to the present moment of strained-to-breaking race relations in America, featuring what will surely end up as two of the year's best performances and almost assuredly its overall best production. Come for the directorial rematch, but stay for Jenkins' masterful command of cinematic language.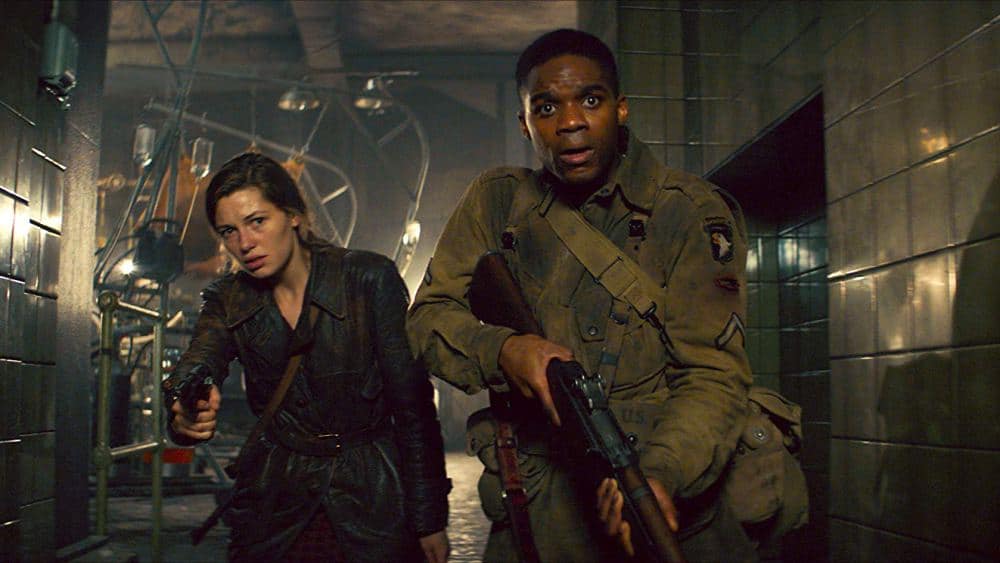 Overlord
As a horror fan in general, and a zombie fan in particular, I was never not going to like Overlord. Nazi zombies set during World War II was always going to play to exactly what I love about the movies, and throwing disoriented allied troops into the mix only served to raise the dramatic possibilities inherent in the premise. And that Hell's Bells, hard-pumping trailer… chef's kiss perfect.
At a time of year where prestige invariably monopolizes the conversation and it's hard to squeeze in anything that isn't meant to win awards, Overlord represents a much-needed pallet-cleanser. It appears to be fun on a purely visceral level: all thrills, kills and chills. And when every other movie is about failed political candidates, wrongfully accused minorities and old-timey court politics, one little movie about Nazis breeding lasting soldiers for their thousand-year Reich is just fine by me.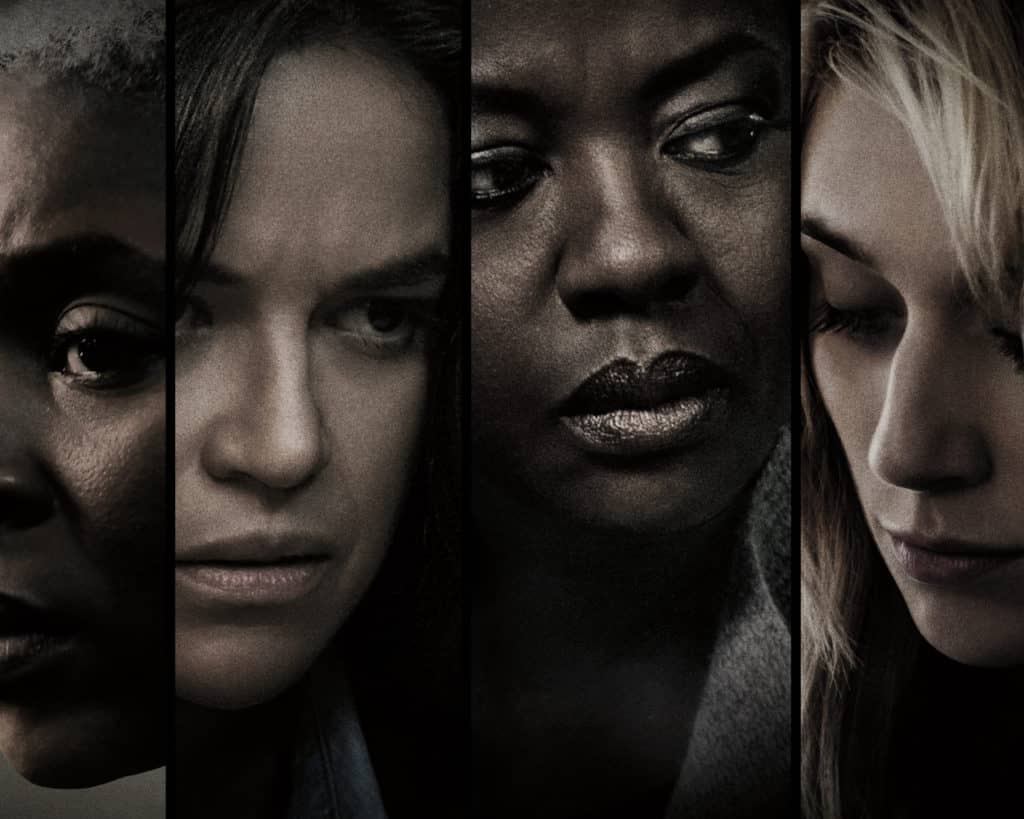 Widows
Although Widows was always going to be one of the best movies of the year — after all, being directed by 12 Years a Slave (2013) helmsman Steve McQueen, how could it be anything but — it was never exactly clear if it would be a real contender for any of the fall-and-winter's major awards. It features a stellar cast with a killer premise and an A-list director working at the very top of his game, but it always looked to be toeing the line between pure entertainment and the kind of fist-pumping prestige action movie emblematized by Mad Max: Fury Road (2015). And with its narrative DNA stretching back to the likes of classics Rififi (1955) and Le Samourai (1967), it was always going to be a toss up based entirely on how it landed upon release.
I, for one, am eager to find out what kind of movie we're dealing with here. It certainly looks impressive, and the Academy has changed immeasurably since 12 Years a Slave's day. The younger, darker Academy may full-well take to the beat that McQueen's laying down with this elevated heist movie. This movie could very well be the wrench that gums up the finely-tuned gears of the coming months of awards season, and that sounds as exciting a prospect as anything that its titular women are capable of.
Tell us what's wrong with this post? How could we improve it? :)
Let us improve this post!