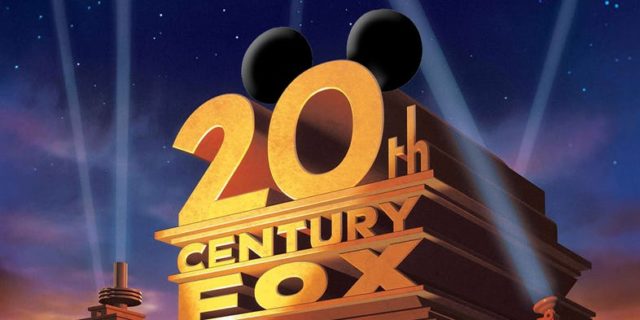 One of the most exciting — and, if we're being honest here, terrifying — developments in Hollywood recently is the purchase of Fox by Disney.  On the surface, the deal almost seams too good to be true.  Most importantly, Disney subsidiary Marvel Studios would finally have control over all of their outstanding movie properties: namely The Fantastic Four and X-Men, which have either struggled or outright languished at Fox for the past three decades.
It would also put many derelict and diminishing Fox properties in the hands of a studio that can seemingly do no wrong lately, given both their impressive creative output and astounding profitability in recent years.  It would finally get the Alien franchise back under a studio that has proven itself with other nostalgic properties from decades past, doubtless pulling it out of the downward spiral of diminishing returns that have plagued it ever since Ridley Scott decided that he wanted to use the franchise once billed as "Jaws in space" to explore his personal existential dread.  It would put both The Simpsons and Family Guy, two series that everybody seems to agree haven't been very good in years, under new management as well.  Predator, Avatar and even Anastasia — already confused for a Disney princess with staggering regularity and prime for the Disney live-action treatment — as well as countless other movies and franchises would fall under the megalithic Disney banner.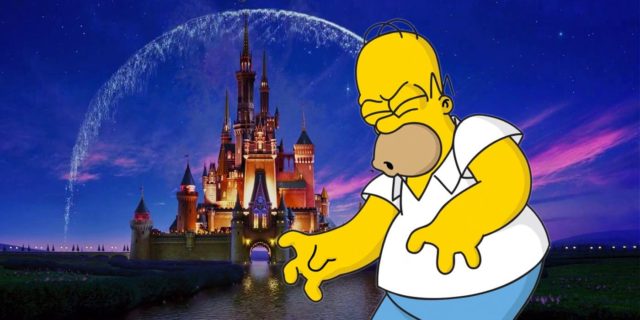 But, of course, the implications of the merger are similarly terrifying.  If it goes through in its current form — and all indications suggest that it will — it would mean that Disney alone would own over 27% of the American film industry.  And then when you consider that, at only half that size, Disney was already able to command over half of 2017's cinematic revenue — an estimated $6 of $10.35 billion — it would become an unstoppable entertainment juggernaut with the commanding industry presence to do pretty much whatever it wanted to at the expense of every other studio in the business.
I would be lying if I said that I didn't want Disney to get back the rest of its Marvel properties that have eluded the titanic Marvel Cinematic Universe since its inception more than a decade ago, but I would happily leave the rest of it where it is (or, barring that, in another set of hands).  Having a complete set of Marvel superheroes running around in the same mega-franchise is pretty much the only thing that the nine-year-old me ever wanted out of the film industry, but the damage that an unchecked Disney could do would be an unjustifiable reckoning for the medium.  Forget whack-a-doodle conspiracy theories about Disney buying and selling publications for favorable reviews; if this deal goes through, there wouldn't be another outfit in town capable of competing with the sheer goliath popularity of every last franchise nestled safety under its thumb.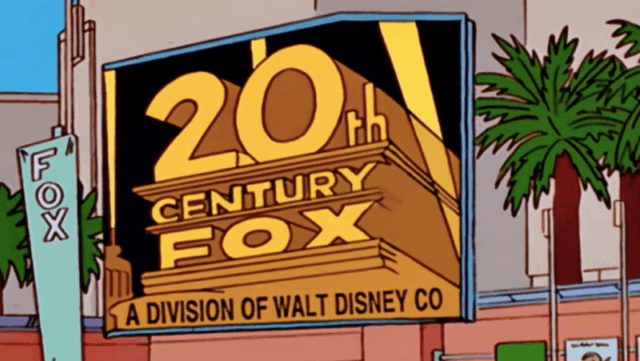 It looks like one company may just step up to the plate against Disney: competing against its bid during the year plus review period before federal regulators rule either for or against the buyout.  Comcast is reportedly readying to propose a counter-offer for Fox, a move that might pull the rug out from under Disney before its business with Fox is truly a done deal.  The televisual giant had previously contested with Disney over Fox, but Fox executives, fearing that such a deal would be overturned by federal regulators, went with Disney instead, although a compelling enough offer could change their investors' minds.
Obviously, Comcast isn't all that better an option than Disney.  It's just different.  Instead of a functional monopoly of the film industry, you'd end up with a functional monopoly of the TV networks, with an additional new player entering the ring in Hollywood.  When push comes to shove, one industry is about to get a whole Hell of a lot smaller.  It's merely a matter of deciding which one that is.