Until Deadpool (2018), Brianna Hildebrand was a relatively unknown actress looking for her big break. With the success of Deadpool, Hildebrand became a popular face in superhero film audiences. While the role brought her fame, it also revealed her acting strength and range. Hildebrand made her acting debut in 2014, playing Jen in the award-winning web series Annie Undocumented.
Hildebrand's flawless performance in the series at that age was a testament to her rise in such a short period. Besides her role as Negasonic Teenage Warhead in the Deadpool film series, Hildebrand delivered another stellar performance as Elodie Davis in Netflix's Trinkets (2019–2020). These are some of Brianna Hildebrand's best roles in film and television.
Deadpool (2016)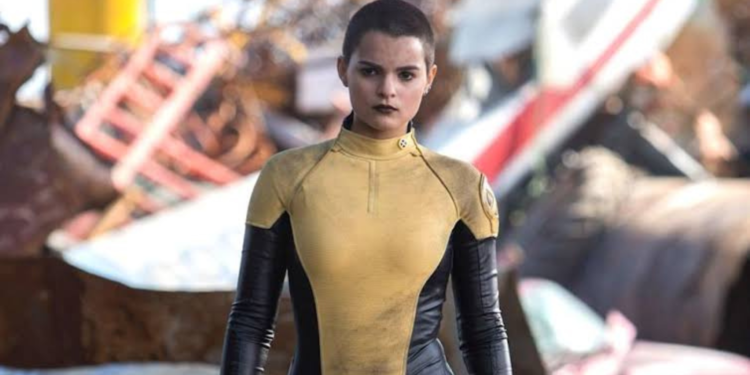 Tim Miller's Marvel Comics-based superhero film Deadpool was unarguably Brianna Hildebrand's breakthrough role. Hildebrand's Negasonic Teenage Warhead superabilities were slightly changed to reflect the direction the movie would take. To do this, Miller sought permission from the president of Marvel Studios, Kevin Feige. So, rather than have the teenage X-Men trainee run around with her precognitive and telepathic abilities, Miller opted for her to be a "warhead."
More than anything, Hildebrand's portrayal of the character added to the movie's humor. By any standard, Deadpool (2016) was a massive success, grossing $782.6 million on a $58 million budget. Hildebrand reprised the role in its 2018 sequel, Deadpool 2. A second sequel is still filming and is scheduled for release in 2024. With Hildebrand reprising her role, Deadpool 3 is being created to be a part of the MCU's Phase Five.
The Exorcist (2017)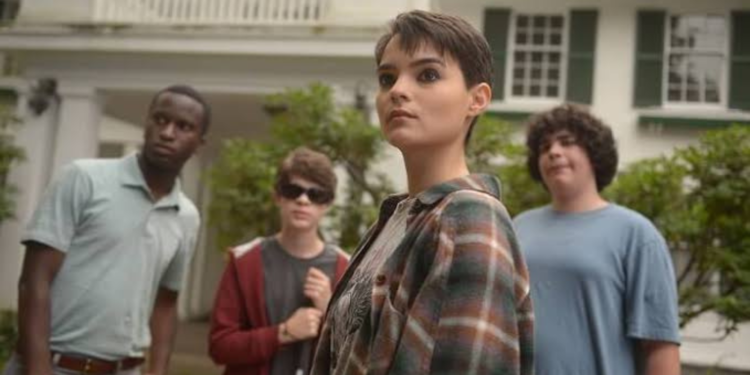 Brianna Hildebrand's next on-screen appearance was on the small screen as Verity in Fox's supernatural horror TV series The Exorcist. Hildebrand's character was introduced in Season 2. Verity is part of the foster kids in Andy Kim's Nachburn Island, Washington home. Although the series enjoyed an above-average rating in its two seasons, Fox canceled the show after season 2. With only 20 episodes, The Exorcist aired on the network from September 23, 2016, to December 15, 2017.
Tragedy Girls (2017)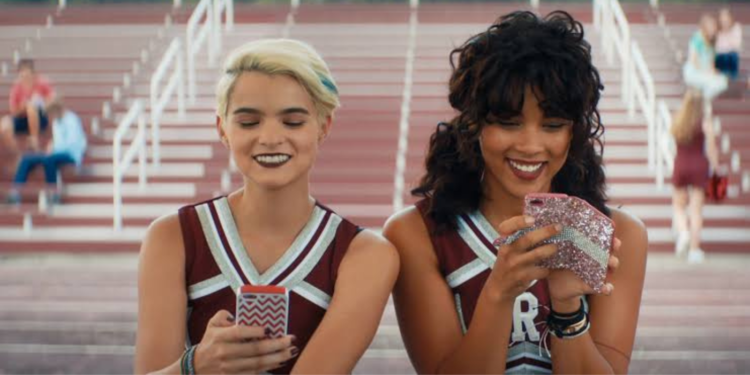 Brianna Hildebrand returned to the big screen a year after playing the poker-faced Negasonic Teenage Warhead in Deadpool. In Tragedy Girls (2017), movie audiences saw another side of Hildebrand's acting skills. The 21-year-old Hildebrand played one of the lead roles as a high schooler Sadie Cunningham. Together with her friend McKayla Hooper, they go on a killing spree in their little Midwestern town of Rosedale. Although the comedy slasher movie injects familiar tropes, the lead stars' performances help make it a worthy watch. Tragedy Girls received mostly positive reviews from critics.
Trinkets (2019–2020)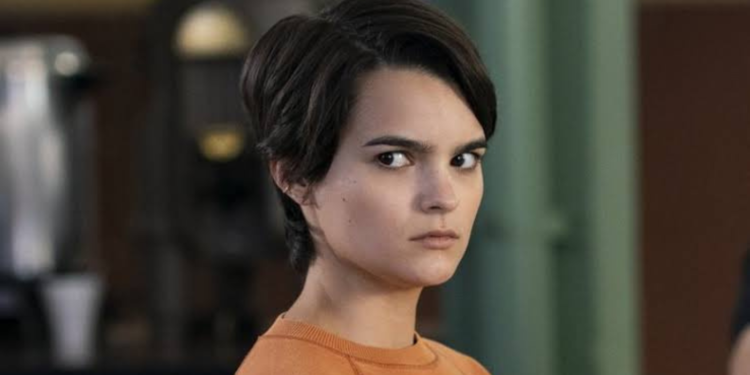 Brianna Hildebrand plays the kleptomaniac teen Elodie Davis in Netflix's two-season Trinkets. After her mother dies, Elodie is forced to move from the comfort of her home in Albuquerque, New Mexico, to live with her father, stepmother, and stepbrother in Portland, Oregon. While she struggles to fit into her new life, she finds comfort in two new friends, Moe Truax, and Tabitha Foster. Trinkets aired from June 14, 2019, to August 25, 2020, with 10 episodes each season.
Playing with Fire (2019)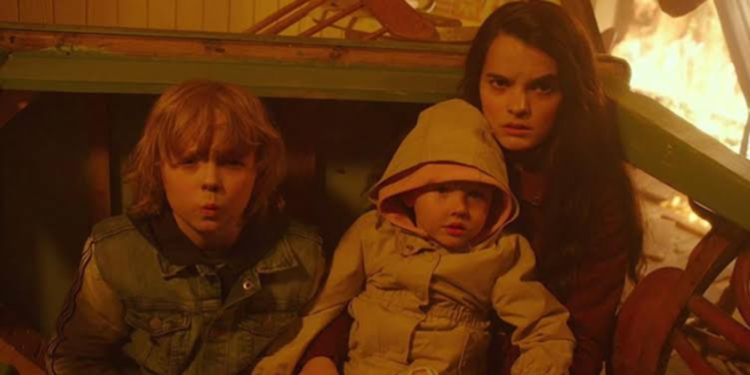 Playing with Fire (2019) is an Andy Fickman family comedy that stars John Cena, Keegan-Michael Key, Judy Greer, as well as Brianna Hildebrand. Hildebrand, 23 years old at the time, played the character of a 15-year-old Brynn. Jake (John Cena) and his team of smokejumpers save Brynn and her two siblings from a burning cabin.
Jake and his team are mandated to look after the kids for some days, as stipulated under the Safe Haven Laws. What Jake thought was an easy job turned out as a nightmare. Brynn and her siblings make life unbearable for Jake and the smokejumpers. Although the movie received mostly negative reviews, it was a box office success, grossing $69.4 million on a $29.9 million budget.
Lucifer (2021)
After her time on Trinkets, Brianna Hildebrand landed a role as Aurora "Rory" Decker-Morningstar in the urban fantasy series Lucifer. Hildebrand joined the cast of Lucifer in Season 6. Her character, Rory, is a half-human-half-angel and the daughter of Detective Chloe Decker and Lucifer Morningstar. She's got a serious case of daddy issues and is angry at her father for abandoning her in the future.
Rory's addition to the show, especially with Hildebrand's delivery of the role, is one of the highlights of Season 6. Unlike other angels with feathers as wings, Rory has blades in her wings, which can hurt Lucifer. Although Fox canceled Lucifer after its third season, the show has enjoyed increased ratings since Netflix picked it up for an additional three seasons.
The Time Capsule (2022)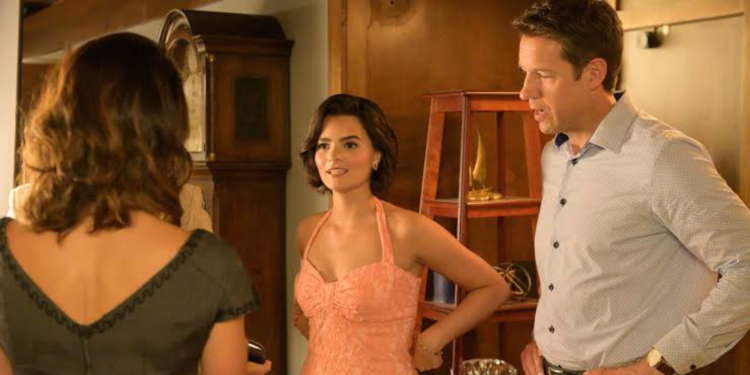 Another Brianna Hildebrand movie that gets less attention is 2022 The Time Capsule. Again, she plays the lead role of Elise, a young woman who has not aged in 20 years. A recurring theme of most of Hildebrand's roles, especially because of her stature, is playing younger aged characters. The Time Capsule tells the story of two High School lovers, Elise and Jack, who separate when Elise goes on a space mission.
Jack left town and went on to have a successful political career. After he lost an election, he chose to vacation in his former town. He's surprised to see Elise looking the same way she was in High School. Due to time dilation in space, Elise never aged a day. Although supposedly happily married, Jack is caught between finding closure with his high school love and staying moral and committed to his wife. Besides Deadpool 3, Brianna Hildebrand has two upcoming films, Fog of War and Persephone. Deadpool 3 is scheduled for release on May 3, 2024.
Tell us what's wrong with this post? How could we improve it? :)
Let us improve this post!