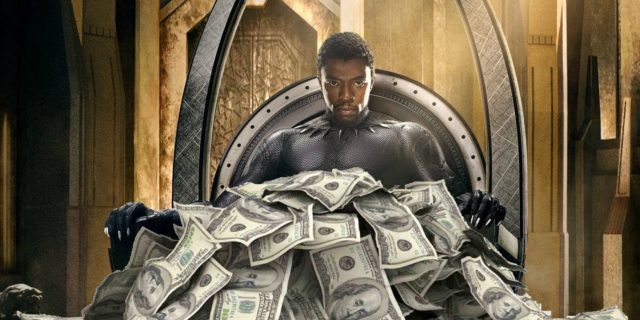 The more it's in the news, the more impressive its accomplishes seem to become. Black Panther is a rapturous success for Marvel in every conceivable way.
It is an unquestioned critical darling, with its staggering 97% approval rating on review aggregator Rotten Tomatoes being enough to not just make it the highest rated Marvel movie, but the highest rated superhero movie of all time. In fact, when adjusted to account for the difference in the number of reviews, it beats out The Wizard of Oz for the single best reviewed movie on the website. There's even serious discussion of giving it an all-out Oscar campaign come December, and it stands a considerably better chance of going the distance than Wonder Woman did last year.
Similarly, the film has powerfully resonated with fans the world over. You need look no further than the box office for proof of that. It had highest domestic opening for any movie ever released in February, beating out its nearest competition by leaps and bounds. The movie broke similar records the world over, leading it to earn over $1 billion in less than a month's time.
The latest MCU installment has a new record to claim. It is the first movie since Avatar, an international sensation in its own right, to remain #1 at the box office for five consecutive weeks. In other words, it's the first movie in a full decade to keep audiences coming back week after week for over a month despite the revolving door and appeal of newer movies that Hollywood keeps coming out like clockwork.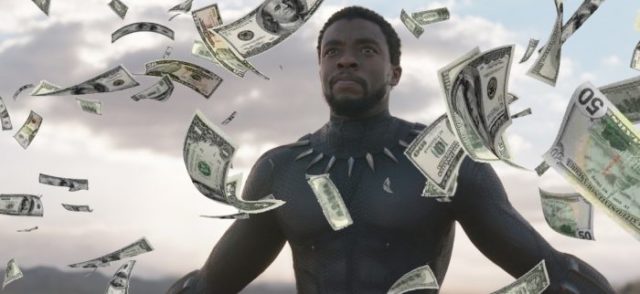 It blew past poorly marketed but well-reviewed sci-fi movies like Annihilation. It beat out hard-edged spy thriller like Red Sparrow (starring no less than acting icon Jennifer Lawrence) and schlocky, ill-considered action flicks like Death Wish. It beat out other high-profile films from Black directors like A Wrinkle in Time. It beat out long-anticipated sequels like The Strangers: Prey by Night. It even beat out the latest Tomb Raider that most assumed going into the weekend would finally dethrone the Wakandan King from his perch at the domestic box office.
But Black Panther endured. It's even possible, however unlikely, that it will weather Pacific Rim: Uprising — the Chinese-funded sequel to Guillermo del Toro's cult Kaiju brawler from a few years back — when it opens this weekend. Granted, that's unlikely, as even a poor opening for it would likely be better than Black Panther's sixth weekend take, owing to the law of diminishing returns that governs every film released in theaters. But it's a Hell of a thing to think about.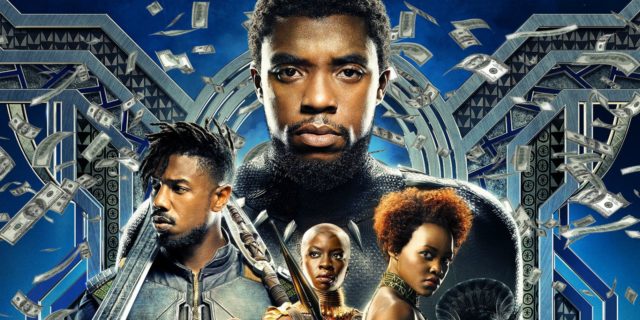 Regardless of whether or not Black Panther dominates in its sixth week will likely have no bearing on Avatar's unprecedented run at the box office. It stayed as the number one movie for a commanding eight weeks in a row, a record that even the Marvel seems incapable of topping. And not just because of Pacific Rim, either. It would also have to top Spielberg's Ready Player One the week afterwards, and that movie's going to open big.
Still, it is as impressive run as we're likely to see for a while. Wakanda forever!
Tell us what's wrong with this post? How could we improve it? :)
Let us improve this post!