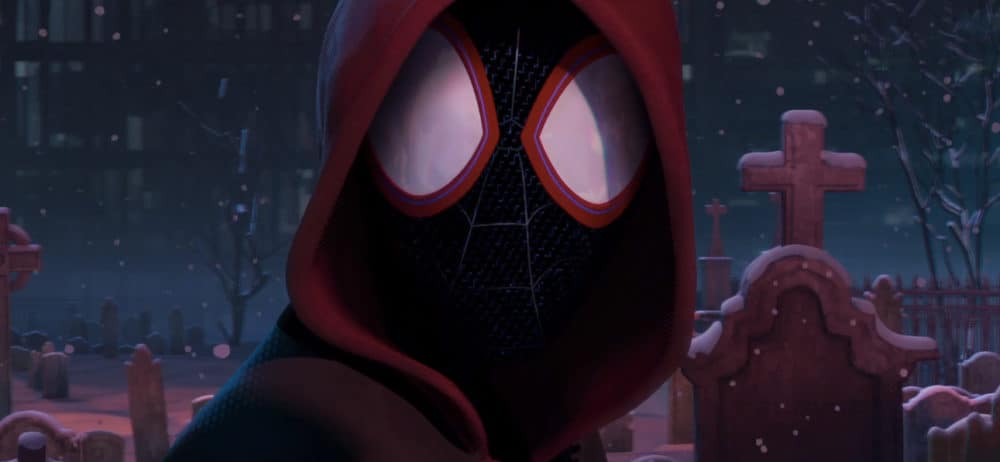 Over the weekend, after marveling at just how many amazing (and amazing-looking) films were coming out this year featuring Black directors, mostly or entirely Black casts and predominantly Black creative teams, I couldn't help but remark how refreshing that felt in an industry that seems at times to be dedicated to keeping things as lilywhite as possible. So many big-name directors — from Spike Lee to Barry Jenkins, from Steve McQueen to Ava DuVernay and from Ryan Coogler to newcomer Boots Riley — all had some skin in the game this year. We got incendiary cop dramas like BlacKkKlansman (2018) coming out on the tail of absurdist comedies like Sorry to Bother You (2018). We got to chase down groundbreaking blockbusters like Black Panther (2018) with Hollywood oddities like A Wrinkle in Time (2018). We got Oscar contenders If Beale Street Could Talk (2018) and Widows (2018) being talked about in the same space as crowd-pleasers like The First Purge (2018).
But, as it turns out, my exuberance got the better of me. I was so eager to talk about all of these astounding achievements in film that I actually went and left more than a fair share of the ones coming out by the wayside. I'm here now to correct that, because all of these movies look amazing and deserve a fair shake at the box office (after all, if I forgot about them when writing on this very subject, chances are that a lot of other dedicated movie-goers will have overlooked them as well).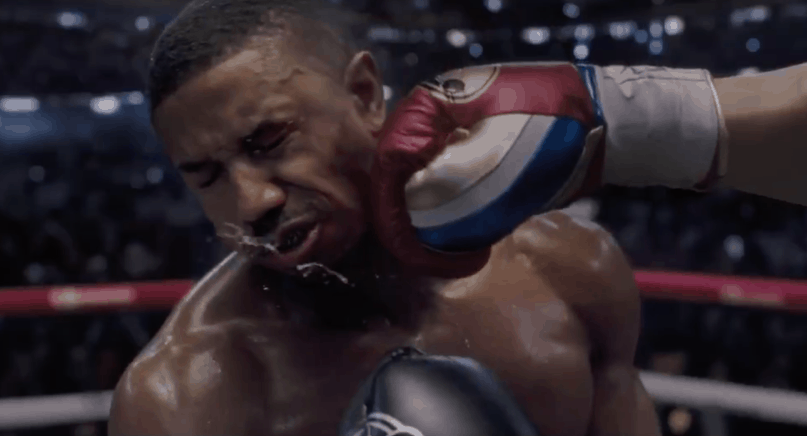 The most obvious omission from my earlier list was Creed II (2018): the sequel to Ryan Coogler's other franchise-redefining blockbuster. That earlier movie — whose omission from any Oscar category that couldn't be given to Sylvester Stallone was a driving force behind the #OscarsSoWhite movement from a few years back — breathed fresh life into the floundering Rocky franchise by easing Stallone's formerly title character into a supporting role and focusing instead on the up-and-coming son of Apollo Creed: antagonist-cum-supporting cast member from the series' first two movies.
Michael B. Jordan's fresh-faced and electrically charged Adonis Creed was unlike anything we've come to expect from these movies since they first hit the scene in the mid-seventies and his personal mission to live up to his father's iconic image was as gripping as anything we've ever seen. The sequel, now helmed by unknown director Steven Caple Jr., takes his story to its next most logical step: avenging his father's death at Russian heavyweight Ivan Drogo by squaring off against son Viktor.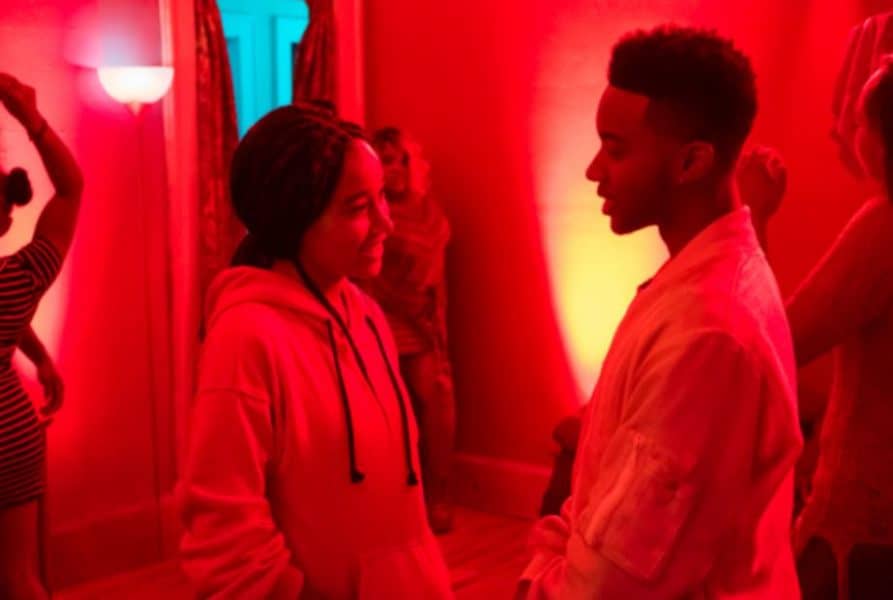 One of the grave injustices in American society, that only seems to be getting worse as time goes on, is the antagonistic behavior of the police toward the Black communities that they're supposed to be protecting. From harassed motorists to innocent pedestrians gunned down in the streets (actually the subject of director Ryan Coogler's debut feature, 2013's Fruitvale Station), these things just keep on happening and the people perpetuating these acts of heinous violence keep getting away with it.
While it wasn't on my radar until its trailers started making the rounds in theaters these past few weeks, The Hate U Give (2018) looks to be another harrowing drama about a uniquely and infuriatingly American tragedy: a Black teen unjustly gunned down by a cop after being pulled over by him. But Starr Carter, friend to the victim and witness to his murder, has no plans on playing the hand that life has dealt her: instead, taking to the streets to demand change and justice for her fractured community in the wake of the tragic event.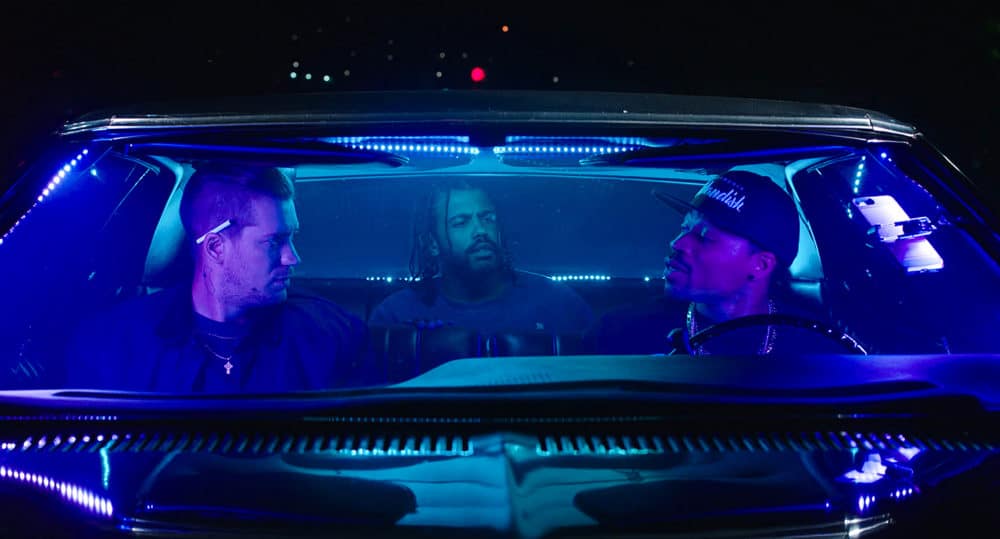 Although it has already come and gone in some parts of the country without causing too much of a stir, everything that I have seen of or heard about Blindspotting (2018) (which I fear may skip by my local multiplex entirely ) has been amazing. Telling the gripping story of a struggling parolee trying desperately to make it through his last week of parole in one piece, troublemaking friends and trigger-happy cops seem to conspire in equal measure to bring him down when he is at his most vulnerable. Although director Carlos Lòpez Estrada is not himself a Black filmmaker, most of the film's cast — and certainly the bent of its narrative — is, making it, if nothing else, a worthwhile "honorable mention."
I would probably be remiss if I didn't at least give a passing mention to Spider-Man: Into the Spider-Verse (2018) while I was at it. Although the vast majority of its creators appear to be the usual white bread filmmakers that we've grown used to seeing when we go to the theater, it will notably be the feature film debut of fan favorite wallcrawler Miles Morales: the biracial, black-suited Spider-Man who took over from Peter Parker in the Ultimate comics after that character was killed by the Green Goblin. Although, as the movie's title implies, he is only going to be one of several alternate-reality Spider-Men, everything appears to suggest that he will be our main go-to in the film's narrative. And for as much as I love Peter Parker, it will be refreshing to see another character take the spider-mantle from him on the big screen for a change.