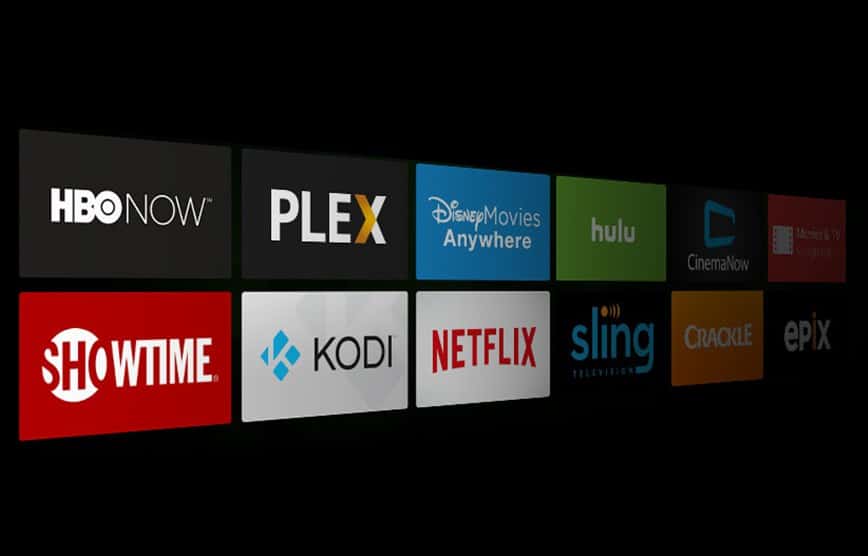 FilmStruck, unequivocally the best movie streaming service ever to go online, is no more: terminated despite massive public outcry, a robust subscriber base and the lack of any promised alternative to it upon its announced cancelation. As of right now, most of its massive library of content — including foreign, classic, arthouse and impossible-to-find oddities — is available nowhere else, lost in the ether of digital media. And though WarnerMedia (whose parent company AT&T's capitalistic concerns were the impetus for ending FilmStruck) has promised to include some cannibalized version of it at the highest pricing tier of their upcoming, proprietary streaming service, and the Criterion Collection has since announced their own stand-alone streaming service, there is nothing in the here-and-now to replace what we lost when FilmStruck went dark last week.
There are, however, a number of imperfect alternatives to help fill the void until The Criterion Channel comes online in Spring 2019. Coming in all shapes and sizes, they range from the breadth of Hulu to the originality of Netflix, from the singular niche of Shudder to the four-quadrant appeal of Amazon Prime. So as you try to find your streaming provider of choice, here are the best options you have to choose from.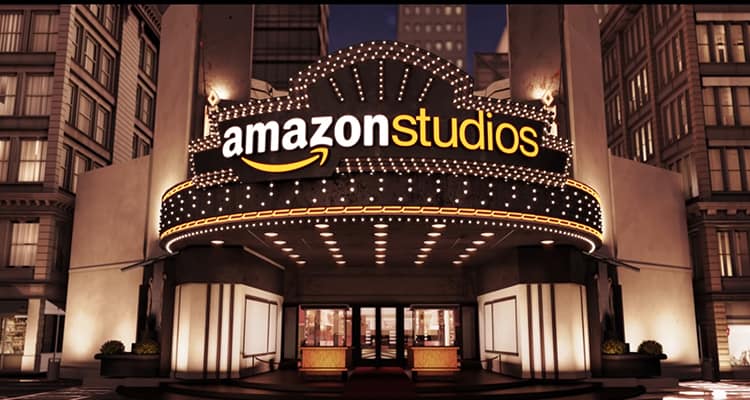 Amazon Prime — Amazon, the retail juggernaut that has become nearly inseparable from the idea of online shopping, has in recent years turned its eyes to the entertainment world. Providing a mix of first and third party content, bundled with their consumer-friendly Prime service, they have, perhaps, the most robust and multi-purpose service on the market. And with the rapid proliferation of streaming services in recent months, whose collective costs are beginning to price prospective subscribers out of signing up, having so much under one roof will only look more and more attractive as time goes on.
Of all the streaming platforms to break out with original content, Amazon Studio has unquestionably had the most success. Its film Manchester by the Sea (2016) — perhaps one of the saddest movies ever made — was among its year's crop of Best Picture nominees at the Oscars. The Salesman (2016) won director Asghar Farhadi his second Best Foreign Language Feature Oscar that same year: a repeat success only ever enjoyed by Akira Kurosawa and René Clément before him. 2018's remake of Suspiria, directed by Call Me by Your Name's (2017) Luca Guadagnino, is far-and-away the best-looking 2018 film I haven't seen yet this year (with contentious word-of-mouth putting it on par with my favorite film from 2017, Darren Aronofsky's Mother!). Combined with the exclusive US distribution of series like Re:Creators, Made in Abyss and Inuyashiki – or original series The Man in the High Castle, The Marvelous Mrs. Maisel and the upcoming Lord of the Rings series — they stand to be the biggest bang for your buck in the current market.
Hulu — Probably first behind Netflix in terms of its push for original content, the recent Disney buyout of Fox will likely push this already massive streaming service over the edge in terms of the potentially insane amount of content it is likely to offer in the very near future. That merger gives Disney a majority share in the streaming service, virtually guaranteeing that they will incorporate their planned Disney Plus service into the existing streaming service as a high-end add-on. Not only will it open Hulu up to being the exclusive digital platform for Disney, Pixar, Marvel and Star Wars movies, but also the Avatar, Alien, Predator, Ice Age, Planet of the Apes and Independence Day franchises as well.
That's a game-changing amount of content that I doubt any of its competitors will be able to adequately compete against. And that's only the tip of the iceberg in terms of what they have to offer. For one, they have The Handmaid's Tale, the critically beloved series that has only become more prescient in recent years, and the Steven King-based Castle Rock. They have always maintained a robust library of third-party content, ranging from mega-hits like Ocean's Eleven (2001) and quirky discoveries like Sorry to Bother You (2018), as well as scores of great TV series you'd have to subscribe to a Cable Network to gain access to otherwise. And as the former streaming home of the Criterion Collection, it's certainly reasonable to think that they might once again renew their third party licensing with them in the future.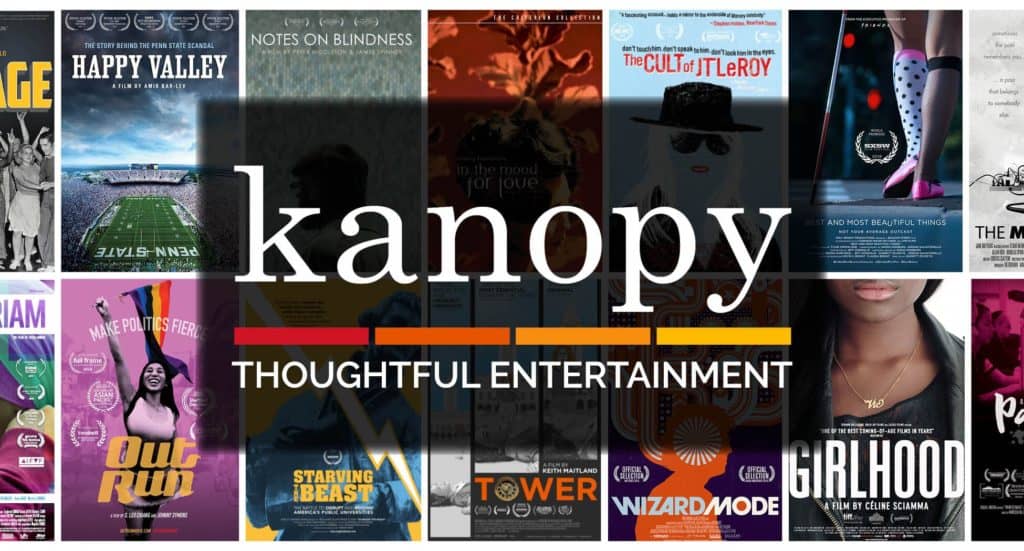 Kanopy — Sometimes, though, you just don't want to wait for a good thing. Life is short, times are hard, and sometimes you just need something good to watch. And with everything being so expensive nowadays, sometimes you need something on the cheap. Enter Kanopy, an exceptional streaming service available through public schools and libraries, that puts so many of its competitors to shame in terms of high-quality and hard-to-find content.
If you're jonesing for a Criterion fix and need it right here and now, Kanopy is where you turn. Their streaming library includes an exceptional lot of Criterion classics, including the likes of Seven Samurai (my favorite movie of all time), In the Mood for Love (frequently cited, along with Mulholland Drive, as the best movie of the 21st century) and the original Swedish The Girl with the Dragon Tattoo (another painfully prescient film that predicted so much about the modern #MeToo movement). It also features a number of recent films and educationally-focused subjects, making it the thinking person's alternative to the like of Netflix and Hulu.
Netflix — The granddaddy of the now-ubiquitous content streaming model, Netflix always seems to be a step ahead of its competition. When brick-and-mortar rental stores were the order of the day, they mailed DVDs. When the last mom and pop rental shops shuttered up, they revolutionarily beamed movies and TV series directly into subscribers' living rooms. And when the rest of the world caught up with streaming third-party content, Netflix went ahead and started making their own, to the degree that today they are spending billions of dollars annually in making 'Netflix Originals' and are considered a major Oscar player with their auteur-driven content.
Although Netflix has its problems — including a constantly shrinking pool of third party content and major problems in the realms of older, non-English language and genre films — its industry-driving practices still make it a must-have for most households. They are, for instance, the exclusive home of the latest Alfonso Cuarón movie (Roma), the latest Coen Brothers movie (The Ballad of Buster Scruggs) and the latest Paul Greengrass movie (22 July). It's the only place that you can go to in order to get your Castlevania, Stranger Things, House of Cards, Orange Is the New Black and even Daredevil / Jessica Jones / Luke Cage / Iron First / Punisher / Defenders fix. They're the ones funding martin Scorsese's latest passion project (next year's The Irishman). Oh, and I guess you can also watch Shaun of the Dead (2004) and Hot Fuzz (2007) on there while you're at it.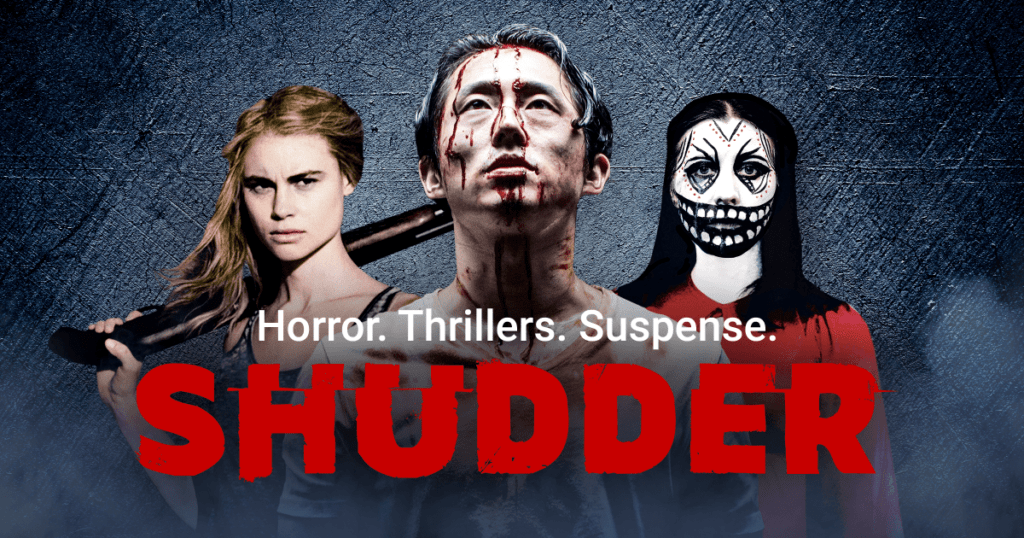 Shudder — As far as niche streaming services go, Shudder is one of the last one's standing. This AMC-funded venture is a horror and horror-adjacent themed service that seems to exist only to address the lack of the same on services like Netflix. Although their library is necessarily smaller than its competitors, its advantage is its excellent curation of high-end genre titles (similar to what FilmStruck did so well) and its low price tag: making it an affordable, third-party add-on for any household's entertainment package.
And for what little it costs to buy into the service, you end up with a truly phenomenal well of quality. Want something new? They have the manic Nicholas Cage vehicle Mandy (2018), the exceptional Lake Bodom (2017) and the criminally underseen Revenge (2018). Into foreign titles? They have Oldboy (2003), Blood and Black Lace (1962) and Deep Red (1975). Got an urge to revisit some classics? Take your pick of The Texas Chainsaw Massacre (1974), Black Christmas (1974) and Halloween (1978). From modern oddities like Behind the Mask: The Rise of Leslie Vernon (2006) to atypical slashers like Sleepaway Camp (1983) and terrifyingly extreme cinema like Them (2005), fans of horror will find a great deal of top-shelf content to parse through here.
Tell us what's wrong with this post? How could we improve it? :)
Let us improve this post!