Sci-fi movies have been a dominant force at the box office for decades. From Star Wars to E.T. to Avatar, Sci-Fi films have always been a staple of the silver screen. But in recent years, the power of streaming has given rise to a new type of sci-fi powerhouse: the TV show. Shows like The Expanse and Stranger Things have become both critical and commercial successes, with viewers binging the episodes in a matter of weeks.
In terms of streaming, one platform in particular has led the way for sci-fi TV shows. That platform is Apple TV+. So, with that said, let's take a deep dive into the 6 best sci-fi shows you can stream right now on Apple TV+.
6. Foundation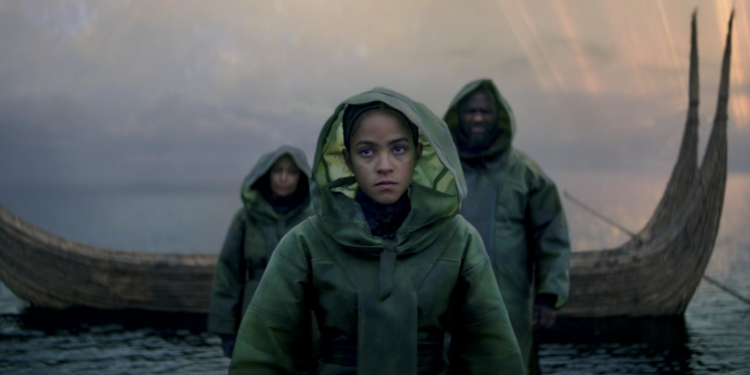 The Apple TV+ series, Foundation, is an ambitious science fiction series based on Isaac Asimov's classic novels of the same name. The plot revolves around a complex grpup of humans scattered on planets throughout the galaxy all living under the rule of the Galactic Empire. The show follows a band of exiles who set out to save humanity from the empire and create a better society for all.
Foundation comes from the mind of David S. Goyer, the writer of Blade, and is produced by renowned sci-fi juggernauts, Skydance Television. Goyer's script combines a mix of the original Asimov stories with new and innovative storylines to create a compelling and thrilling experience. As of 2023, the first two seasons can be streamed in full on Apple TV+. With stunning visuals, a stellar cast, and a riveting story arc, Foundation is a gripping sci-fi series standing out amongst recent releases.
5. Flashforward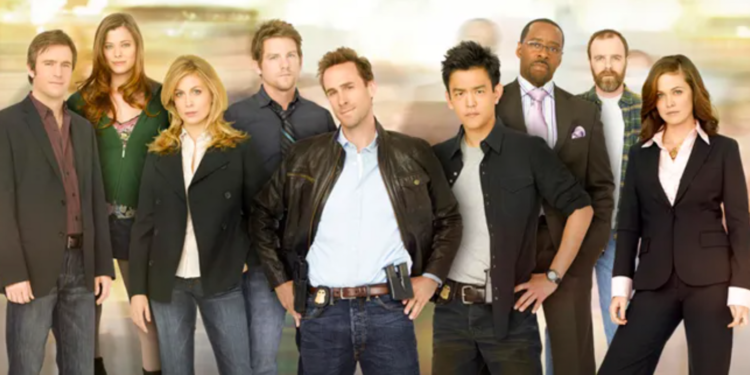 The science fiction television series Flashforward has been off the air since 2010, yet its legacy still lives on strongly in the hearts of its fans. Initially premiering in 2009, the show's premise revolves around a mysterious global event that causes the entire world to experience a simultaneous vision of their future. To that, an elite FBI task force is formed in order to investigate who or what caused the global blackout.
Although it only ran for one season, the series quickly gained a cult following that continues to this day. Furthermore, it also served as a propeller board for many of its stars. For example, actors like John Cho, Jack Davenport, and Joseph Fiennes gained worldwide recognition for their parts on the show. Overall, Flashforward is a prime example that even if a show is cancelled, it doesn't mean it can not hold a lasting legacy thereafter.
4. Resident Alien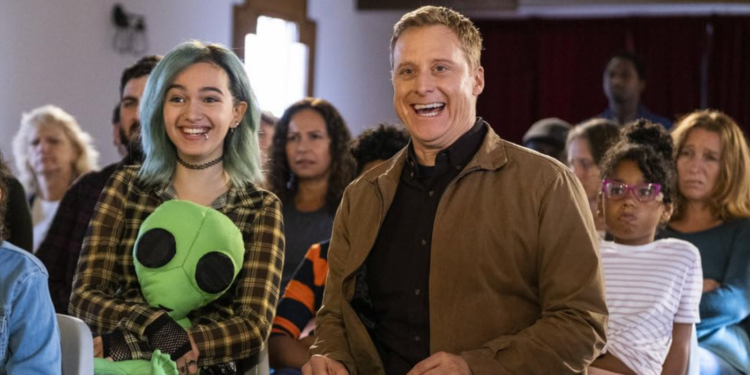 Resident Alien is a perfect example of how different genres can merge together to create a memorable TV show. The unique comedy series follows the story of an alien, who is crash-landed on Earth and must integrate with the humans he meets while trying to complete his mission. The alien, played by Alan Tudyk, takes on the identity of a small-town doctor named Harry, and finds himself in the middle of a murder mystery.
Along the way, Harry discovers the secret of his true identity and makes unlikely friends. However, all the while he must stay one step ahead of the government agents who are tracking him. The show also features Sara Tomko, Corey Reynolds and Alice Wetterlund in supporting roles. It has been met with critical acclaim for its witty dialogue, engaging plot and unique array of genres that blend seamlessly. As of 2023, Resident Alien is entering its third season, available for streaming on Apple TV+.
3. Invasion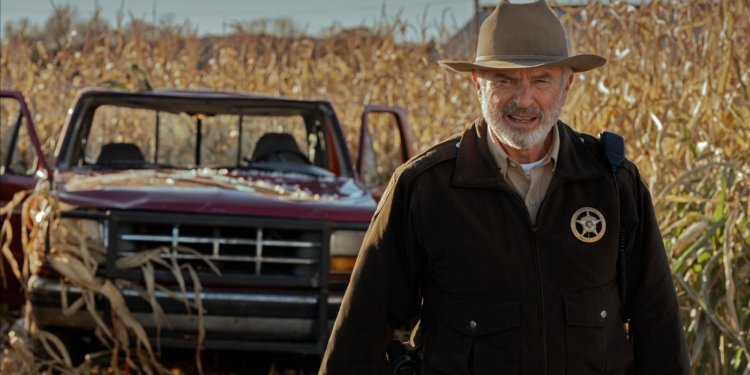 Invasion, starring Sam Neill, is an exciting and thought-provoking sci-fi show available to stream on Apple TV+. It follows the story of humanity's response to the arrival of alien beings who have begun to appear out of nowhere. Where the series differs from other sci-fi tv shows is its multiple story arcs, told between the perspective of five different individuals from around the globe. Invasion offers a character study into an eclectic array of people, showcasing how their lives can be affected in different ways. Although the show holds back on the visuals of the alien life forces, it has an eerie atmosphere that lingers throughout.
2. Westworld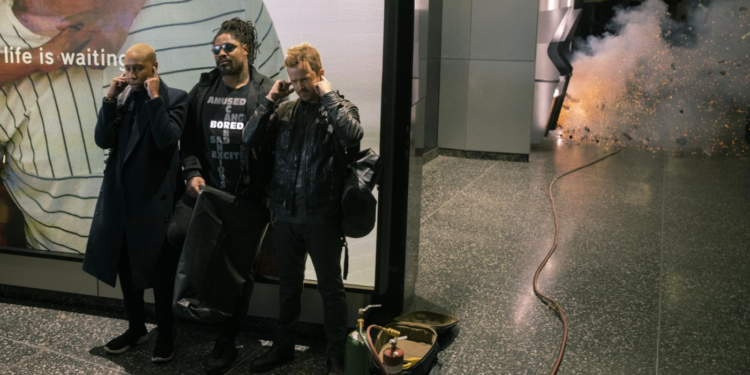 The hit TV series Westworld is heavily inspired by the classic film of the same name, released in 1973. Set in a futuristic world, the show follows the lives of robotic hosts, who are programmed to provide guests with a unique and thrilling experience. However, the TV series expands the universe even further, exploring themes such as the nature of consciousness, morality, and the effects of technology.
Westworld follows the journey of the hosts as they struggle to gain freedom and autonomy in a world where their lives are controlled by a powerful organization. The show is a captivating and complex exploration of the human condition and the consequences of technology, making for a truly unique viewing experience. Furthermore, the hit series boasts a stellar cast including Anthony Hopkins, Luke Hemsworth, Evan Rachel Wood, Ed Harris, and Aaron Paul. Much to the dismay of its loyal fanbase, Westworld, which originated on HBO, was cancelled in 2022 after its fourth season. However, all four seasons can be streamed in full on Apple TV+.
1. Severance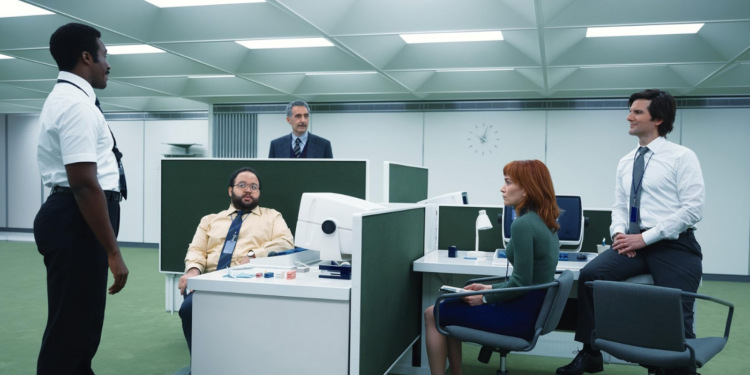 When most people think of Ben Stiller they most likely think Zoolander, There's Something About Mary, or Meet the Parents. Although those movies are all classic comedies, in recent years, Stiller has stepped away from acting in comedy films and moved towards directing dramatic television. When Stiller helmed the comedy thriller, The Cable Guy, in 1996, he showcased his ability to direct some dark subject matters. So, by the time the pilot script for Severance landed in his lap, he was more than ready to deliver.
Severance is a mind-bending sci-fi series that follows a group of workers who have been "severed". This means that when they step into work, they know or remember nothing about the outside world. And when they go home at night, they have no recollection of their job whatsoever. Mark (Adam Scott), the office team leader, is fairly by the book and content with his job. However, his outside self becomes increasingly curious about the work that he is doing when he goes to the office. This becomes heightened when he bumps into a man claiming to be his colleague who has removed his sever. From here, Mark's work life and home life begin to clash, resulting in disastrous consequences. The entire first season of this critically acclaimed sci-fi thriller is available on Apple TV+.
Tell us what's wrong with this post? How could we improve it? :)
Let us improve this post!