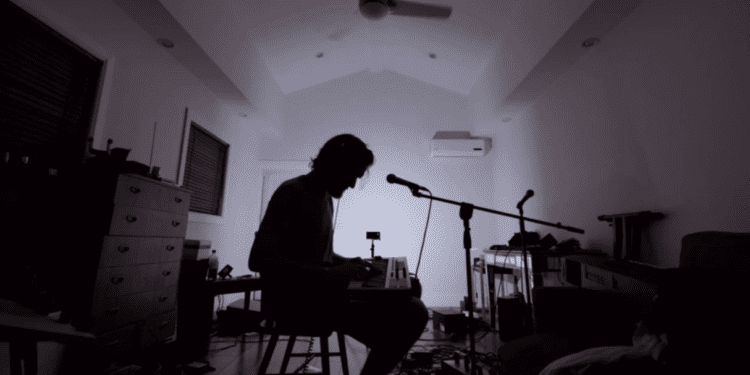 As much as I had always been looking forward to Bo Burnham's stealth Netflix comedy special since its announcement on the platform, it was a film about the pandemic, made during the first lockdown and released in the thick of the ongoing pandemic. When it hit the steaming service in May of last year, the vaccine was still being slow-rolled out across the country. Other than my newborn's pediatric appointments and a few panicky grocery runs, I hadn't been out of my home since the start of all this started back in 2020. My wife's in-person return to work was the looming terror that consumed my nights. And, quite frankly, the last year and a half of plague and civil unrest had felt like nothing short of the End of Days.
Needless to say, regardless of how well-made, well-intentioned or true-to-life the special turned out to be – no matter how funny Mr. Burnham has always been nor how much I was desperate for any relief from the incessant dread of continuing existence under Covid I was – it was an obvious, neon-lit case of "too soon, Bro." I held off from watching it for months out of fear of how much of my own life I'd see reflected back at me from my TV screen. But my self-imposed isolation wouldn't last. The algorithm knew me too well.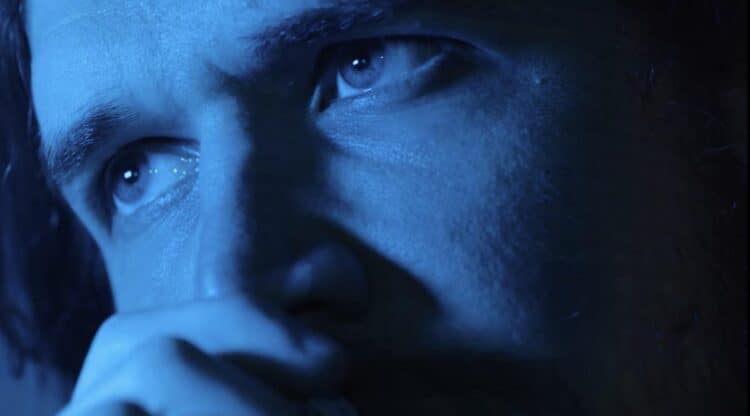 One by one, Inside's insightful, excoriating, toe-tappingly catchy soundtrack trickled in through YouTube autoplays, social media timelines and good old fashioned recommendations from friends. Although I had yet to see a single frame of the quarantine comedy, Welcome to the Internet, 30 and That Funny Feeling became the anthem of my lengthening isolation. I watched my growing child toddle around to How the World Works. I laughed with my wife at White Woman's Instagram. I texted my own mother FaceTime with My Mom (Tonight). I thought that I was only going to listen to All Eyes on Me the one time, but as Bo went on about the reason why he gave up on live comedy, his aborted attempt to return to it in January 2020 and his kaleidoscopic assault on the camera afterwards, I couldn't help but replay it over and over and over again as it seemed like somebody finally put words to what I had been going through this whole time.
When he finally won a Grammy for it (Best Song Written for Visual Media, All Eyes on Me), I realized that it was time to bite the bullet. It was finally time to watch Inside. I mean, I'd gone through the soundtrack so much I basically had already seen it, right? What else was there to see (or, perhaps more accurately, to fear)?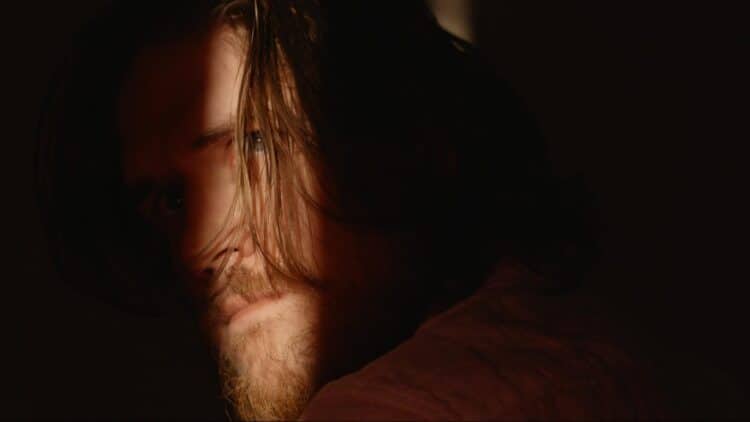 The movie that greeted me was a far darker, far weirder creature than I ever imagined it to be from my heretofore limited exposure to it. Yes, all of the songs that I had loved and related to all these months were there, but that wasn't all. The surrounding narrative was nothing short of the complete and utter mental degradation of its singular character. He went from a bored and understandably aggravated comic inopportunely stuck indoors to a deeply depressed, increasingly unhinged and damned near feral creature who had hit, as he so bluntly put it, an "all time low." And the thing is, while some of it was certainly an affectation for the camera, it was impossible to tell just how much of his character here was put on for our narrative benefit.
Was he actually having a mid-life crisis was trapped inside? Was he really staying up all night "Googling 'derealization' [and] hating what [he] find[s]?" Was he, in fact, being tormented by the dark, self-destructive parts of his consciousness? Was making this comedy special truly the only thing that kept him from killing himself while in lockdown?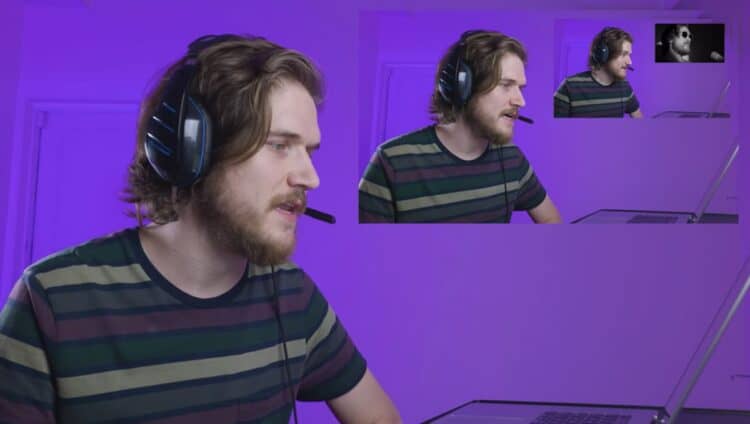 I hope the answer to all of these questions is a resounding "no." But the thing is that I really don't know – can't know – and if this really all is just a darkly comic front, he doesn't let it drop over the ensuing 87 minutes we're locked in that oppressive little room with him. All we have to work with his darkening self-confessions, apocalyptic musical inserts, slowly lengthening mane and increasingly deconstructed living environment. And if I thought that the songs were an uncomfortable mirror into my pandemic living, this was downright painful.
Although admittedly shaggy around the edges – unsurprising for a one-man-show that, by necessity, he had to write, perform, shoot and edit by himself under rather primitive conditions – Inside is a powerful testament to what living with Coronavirus was – and is – for so many of us. The derealized reality it creates of Bo on the outside looking in on himself – and in the case of his Unpaid Intern reaction video, several times over – is a stone throw away from the nightmarish worlds of Mother! (2017) or The Father (2021). He keenly articulates why so many of us have taken up our little pandemic projects, whether it's making our own sourdough bread starters or self-produced comedy specials or watching every movie ever made alphabetically by lead actor, because the prospect fo finishing anything these days "ma[kes] [us] completely freak out, because if [we] finish [them], that means [that we] have to not work on [them] anymore, and that means [that we] have to just live [our lives]," and that's something that we cannot, will not, do.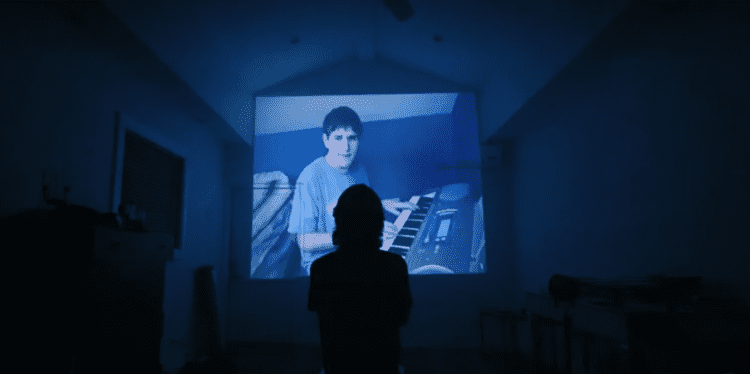 People keeping asking about the inevitable "great pandemic movies" that will be made about this time: what they will be about and what shape they will eventually take. The thing is, the first and last word about life during the pandemic is here, and it is Inside. It captures the forced self-reflection, overwhelming dread and hateful, cacophonous noise in our heads better than anything else ever will. This may not be the best movie to come out this last year, but it is the definitive movie to come during it: not Rebecca Hall's Passing, not Denis Villeneuve's Dune and not one hundred other great movies that I could have mentioned here. It is the single, iconic window into what we were all seeing and feeling and thinking about during this time spent… well… inside. And I can't help but feel that the more distance we slowly get from where we were six, twelve, eighteen months ago, the realer, and more damning, it is going to be for us.
Tell us what's wrong with this post? How could we improve it? :)
Let us improve this post!