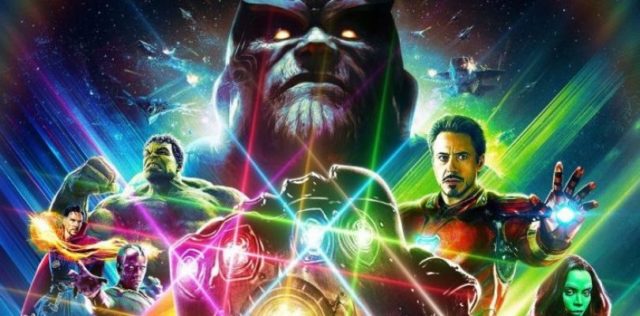 There are big opening weekends, and then there are big opening weekends. Avengers big. Star Wars big. Harry Potter big. Infinity War was always going to have a monolithic opening weekend. It broke every record that Black Panther set going into it — notably breaking that movie's presales within the first 24 hours of tickets going on sale — and was predicted to get close to The Force Awakens' $247.9 million weekend take.
The thing is, though, that that's really all that was expected to come of it. Nobody was predicting that it would top The Force Awakens. After all, that movie was shorter, meaning that it could potentially squeeze in more screenings each day than Infinity War could. And second, Infinity War s the culmination of the most prolific blockbuster franchise of this century: the nineteenth movie to come out in the last decade, in the middle of a release cycle that has seen a new movie come out three times per year.
And while that gave it a lot of momentum going in, it did mean that people were not starving for Infinity War quite the same way that they had been for he Force Awakens. That had been the first new Star Wars movie in a decade, the start of the first new trilogy in this century and the first good movie in its franchise since 1983. Avengers just didn't demand the same premium that Star Wars did if only because we've gotten so much of it over the last several years.
Infinity War, however, proved us all wrong. It pushed past The Force Awakens' $247.9 million opening weekend gross at the US box office, ultimately earning more than $257 million. It made even more money overseas, where it added nearly $383 million more to its coffers. All told Infinity War walked away from its first three days with a grand total of $640.5 million dollars, making it the best opening weekend for any movie in history.
The latest Avengers movie hasn't even opened in China yet: an increasingly important movie for studio cash cows and one that has always shown up for Marvel. In addition, its excellent reviews — including an 84% on review aggregator Rotten Tomatoes and a 68 on Meta Critic — and unparalleled word-of-mouth will ensure that theaters will remain packed for it in the coming weeks. Exactly how much it stands to make during its theatrical run is anybody's guess at this point, but the elusive $2 billion club, whose members currently include Avatar, Titanic and The Force Awakens, seems like a solid bet.