You wouldn't expect Avengers: Endgame to answer why Hank Pym hates Howard Stark. That's not what the decade-defining spectacle was about. But it is the MCU, and the joy of connective insights can be found in almost every scene. In Endgame, one of those is the real reason behind Michael Douglas's character's intense distrust of Marvel's favorite billionaire family.
The first time we see Hank Pym and Howard Stark (John Slattery) on screen in Ant-Man, we quickly learn Hank is not a fan. In the flashback scene, Hank's distaste comes from Howard's attempt to replicate his Pym Particle research. Still, the depth of his contempt suggests there might be more to it. Not when it spans decades and extends to Tony. A popular theory is a combination of intellectual rivalry and Hank's prickly personality. But it was clear there was a specific reason. Well, Avengers: Endgame may have finally revealed the answer.
Hank Pym Hated The Wrong Stark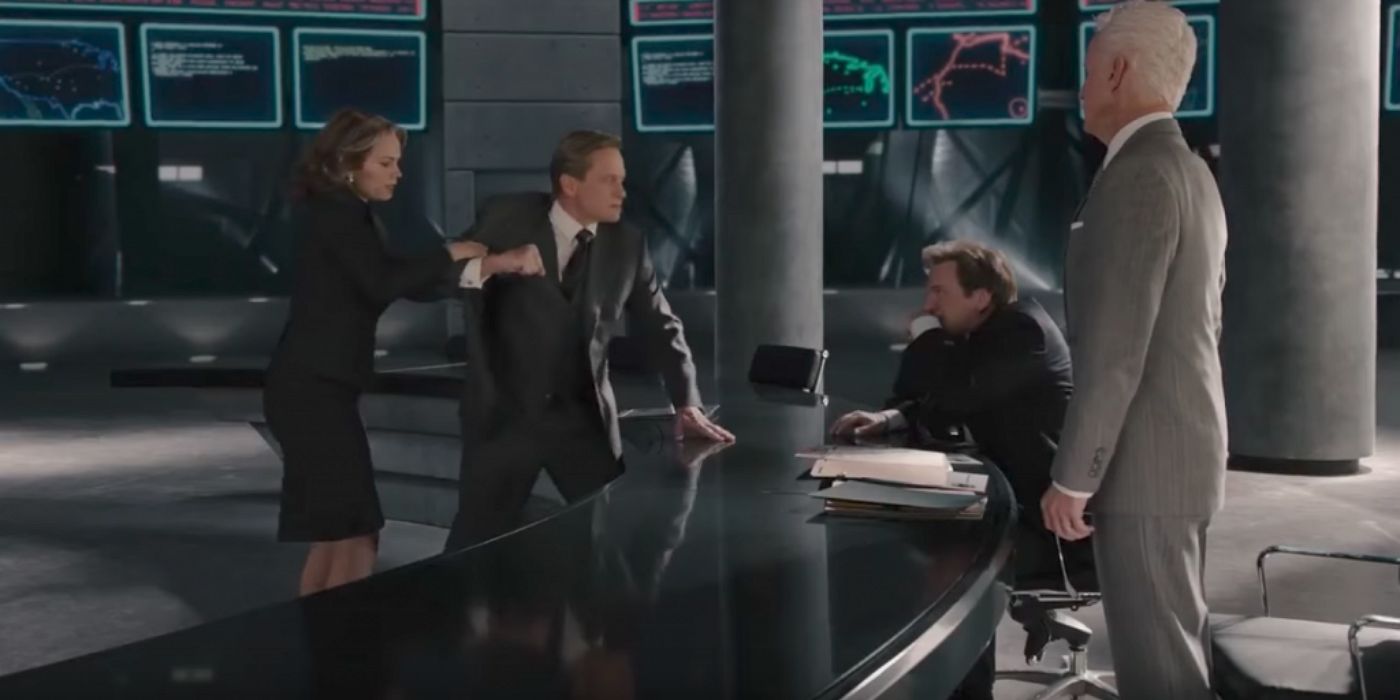 As one might expect in a story about Avengers: Endgame, the answer lies in time travel. Going back to 1970s New Jersey on their last dose of Pym Particles solved Steve Rogers (Chris Evans) and Tony's initial failure to acquire an Infinity Stone: they got the Tesseract and found a fresh supply of Pym Particles. Unfortunately, Pym Particles are not Infinity Stones. Once used, they can't be replaced. So, while Captain America returned every stone, Hank Pym's lab was permanently down four vials. Considering Howard Stark, a rival with interest in his research was at Camp Lehigh the same day they went missing, it's natural that Hank Pym would think Howard stole the vials.
Of course, it wasn't just Stark who was interested in Hank's research. Ant-Man and Ant-Man and The Wasp show that as far back as SHIELD in the 70s, multiple people have been after Pym Particles for nefarious reasons. But only Howard Stark succeeded, which would explain why Pym hates Stark so much. But it wasn't Howard; it was Tony. So, does this finally put the question to bed? Pym hates Stark because of a misconception? Well, it's a compelling answer, but it only works if Endgame's time travel logic means changes when you travel to the past, you affect the present timeline. It doesn't. Still, it forces us to look at Howard Stark and Hank Pym's relationship differently.
Avengers: Endgame Made Howard Stark A Better Character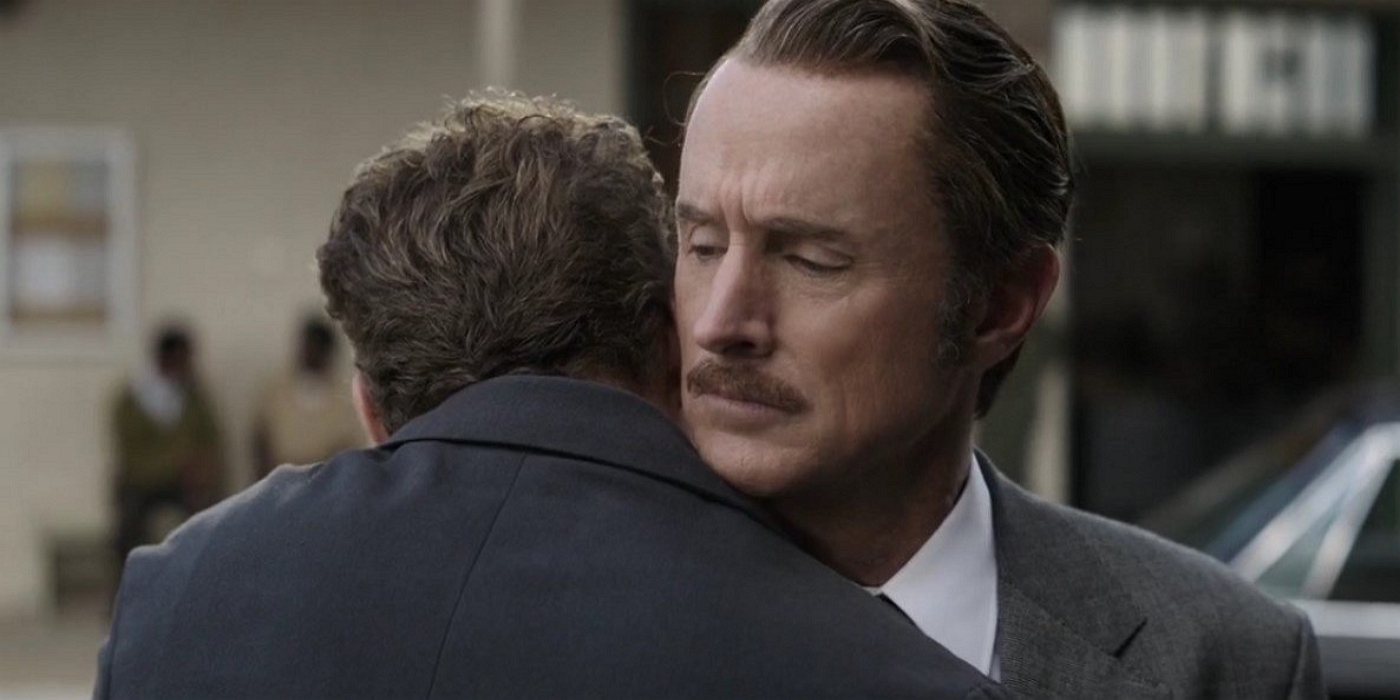 From Ironman to Avengers Endgame, it was clear Tony also had a complicated relationship with his father, and it wasn't just Hank Pym who hates Howard Stark. He once described Howard to Nick Fury (Samuel L. Jackson) as "cold and calculating." In the same scene, he said Howard's happiest day was when he shipped Tony off to boarding school. For much of the Infinity Saga, MCU lore painted the portrait of a terrible father who neglected his son and built his wealth on blood and war. Avengers: Endgame, however, threw some color on that painting.
First, assuming the validity of the Pym Particle theory, it's now apparent that Howard was hated for something that wasn't his fault. He may have pursued technological advancement fervently, but he never stole from Pym. Second, Tony's meeting with Howard revealed he was the kind man that gave up time with his family to serve and protect his country. Their conversation showed Tony he and his father were more alike than he thought: two men whose commitment to the greater good outweighed personal interest. The scene elevated Howard Stark from a cliched absentee father into an embodiment of fatherly sacrifice, inspiring Tony to make his own life-defining decision moments later.
Read Next: Thor: Love & Thunder Created A Massive Endgame Plothole