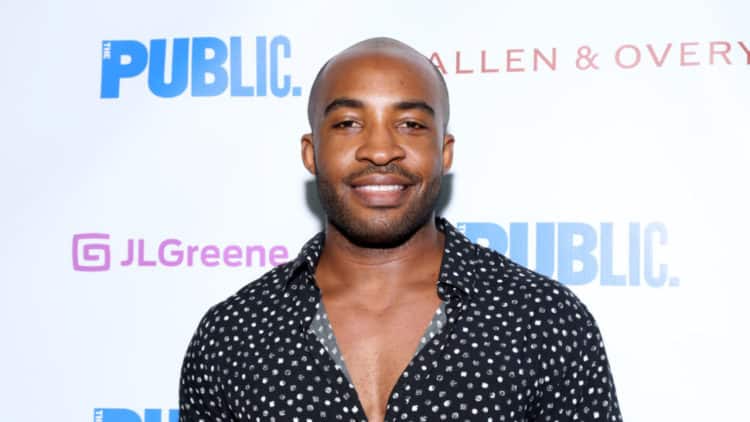 2022 is a year that will probably go down in history for actor Austin Smith. After a few years of making minor on-screen appearances, he has finally gotten a major opportunity to share his talents on TV. He will be playing a main role in an upcoming TV series called Kindred which is based on a book of the same name by Octavia E. Butler. The series is set to premiere on FX in March of 2022 and it has the potential to take Austin's career to new heights. If the show becomes as successful as anticipated, Austin will probably have access to lots of new opportunities. Continue reading to learn 10 things you didn't know about Austin Smith.
1. He Is Based in New York
At this point in his career, Austin has chosen to be fairly private when it comes to many details pertaining to his personal life. Based on his Instagram account, however, we've learned that he appears to be based in New York City. This isn't too surprising seeing as how he has also done lots of theater work.
2. He Only Has A Handful of On-Screen Credits
Austin made his on-screen debut in 2016 with an appearance in a TV series called Odd Mom Out. Since then, he has only had four other on-screen roles (including Kindred). However, just because his TV resume is short doesn't mean that he doesn't have lots of acting experience.
3. He Is A Fan Of Power
There are lots of people in the entertainment industry who have expressed that they don't watch movies or shows often. That isn't the case for Austin, though. He is a big fan of the Starz series Power Book II: Ghost. He tunes in every week loves live-tweeting during the episodes.
4. He Has Been On Broadway
Like lots of other actors, the theater is Austin's first love. Austin was part of the Broadway production of Hamilton. He was a replacement for both George Washington and Aaron Burr. It'll be interesting to see if he continues to do theater work once his TV career starts to take off.
5. He Comes From A Close-Knit Family
We weren't able to find any information on Austin's upbringing, but his Instagram activity makes it clear that he is a very family-oriented person. He has close relationships with his parents and his siblings and it's clear that they have been a strong support system for him over the years. He has a sister named Amber Dión who is building a career a singer and songwriter.
6. He Supports the Black Lives Matter Movement
Acting isn't the only thing that Austin has been using his platform for. He has also been very vocal on his stance on race-related issues. Austin is a strong supporter of the Black Lives Matter movement and he often shares photos of iconic figures in Black history on his Instagram profile. He is also a firm believer in people exercising their right to vote.
7. He Likes to Travel
If you ask people to name something they'd like to do if they had unlimited time and money, traveling would probably be somewhere at the top of the list. Unfortunately, though, most people don't get the chance to travel nearly as much as they'd like. Fortunately for Austin, though, his line of work has given him lots of opportunities to travel and he will probably get even more in the future.
8. He Hasn't Done Many Interviews
Interviewing typically comes with the territory of working in the entertainment industry. At this point in his career, however, Austin has managed to get by without doing very many. That said, the interview opportunities will probably start rolling in once Kindred gets closer to its premiere date.
9. His Faith Is important To Him
Austin hasn't shared any specific details regarding his religious beliefs, but it's clear that he is a man of God. His faith is something that he has leaned on throughout his life and he thanks God for all of the opportunities that have come his way over the years.
10. It's Unclear If He Has Formal Acting Training
The path to becoming a professional actor doesn't look the same for everyone. Some people like to jump right into the audition process while others prefer to study acting in a formal setting. We weren't able to find any information on which path Austin has taken. Either way though, he has gotten to a point in his career that many people can only dream of and he's nowhere near finished yet.