Austin Butler is an American actor with a laudable portfolio in different parts of the movie industry. He got his small beginning on the small screen when he appeared in 41 episodes of Ned's Declassified School Survival Guide. His career trajectory at the budding stage was slow, but he kept steady and soon got his break in 2007.
Butler received critical acclaim for his interpretation of the "King of Rock and Roll" Elvis Presley, in the late singer's biopic. The film received a 12-minute-long standing ovation at its 2022 Cannes Film Festival premiere. Altogether, it further established Butler as an actor to watch. His performance didn't just hog international headlines but earned him multiple award nominations. In fact, it's the highest he has ever gotten for a single role. In addition to his screen appearances, Butler made his theater debut in Death of the Author (2014) and appeared in Broadway's The Iceman Cometh in 2018.
Austin Butler's Early Life and Family Background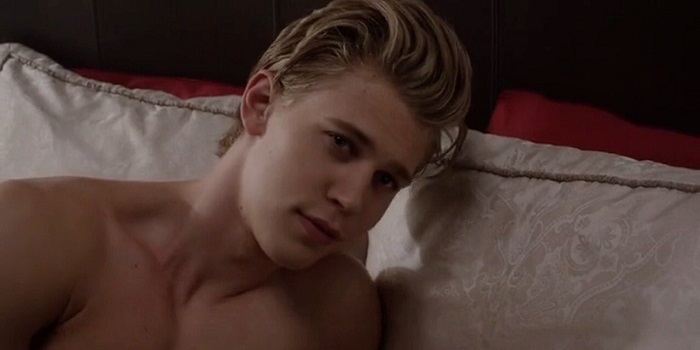 Austin Butler was born on August 17, 1991, in Anaheim, California. He grew up as the only son of his father, David Butler, and his mother, Lori Anne (née Howell), who worked as an aesthetician before her death. Butler spent his childhood with his older sister, Ashley. He was seven years old when his parents divorced, and had to switch homes to spend time with both parents.
The early part of Butler's education was spent in a public school. However, in seventh grade, he decided to take his acting career seriously. He subsequently opted to be homeschooled to enable him to strike a balance between his studies and his work schedule. Butler was homeschooled until the tenth grade. He passed the California High School Proficiency Exam (CHSPE), but there is no proof he went to college.
Highlighting Austin Butler's Career Trajectory In The Entertainment Industry
A background acting management company representative at the Orange County Fair opened Austin Butler's eyes to the movie industry. Butler was recruited by the representative when he was thirteen years old. He helped him get a gig as a background actor on Ned's Declassified School Survival Guide. Sure, his initial foray into the entertainment industry was mere happenstance. However, Butler fell in love with the performing arts and began taking acting classes.
While he was on Ned's Declassified School Survival Guide, Austin Butler made friends with Lindsey Shaw. She later introduced him to her manager, Pat Cutler. Cutler helped launch Butler into the entertainment industry. After his debut, Butler picked up minor roles in movies and television series before his first main role came on the set of Zoey 101, where he portrayed Danifer / James Garrett in Season 4.
Other notable projects he appeared in during his budding years include Hannah Montana, iCarly, Out of Jimmy's Head, and CSI: Miami. From 2010 to 2011, Butler portrayed Jones Mager in 10 episodes of Life Unexpected. He also appeared as James "Wilkie" Wilkerson in Switched at Birth. Butler played main roles in The Carrie Diaries and The Shannara Chronicles and appeared in three episodes of Arrow.
Austin Butler Won Multiple Awards For His Stellar Depiction of Elvis Presley in Elvis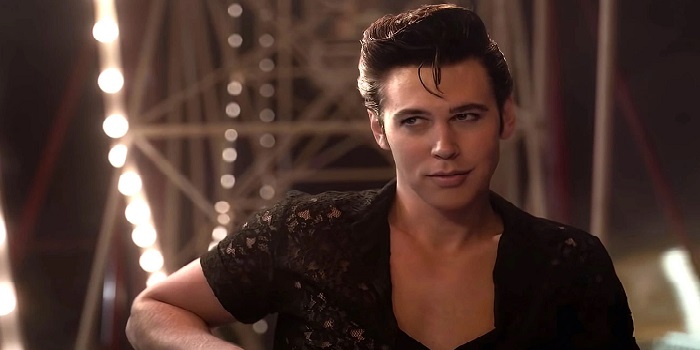 The American actor has done more on the small screen, but his silver screen portfolio also boasts major projects. He played the role of Tex Watson in Once Upon a Time in Hollywood in 2019. Further, he earned mainstream media attention with his role as Elvis Presley in Elvis (2022). Butler rocked his way into director Baz Luhrmann's heart with his audition tape for the role. His outstanding rendition of "Unchained Melody" by The Righteous Brothers got him the role, and from the obvious reviews that followed his performance, Luhrmann couldn't have made a better choice.
Austin Butler's performance in Elvis didn't just attract critical acclaim from experts but was also lauded by members of the Presley family. The biographical film premiered on May 25, 2022, at the Cannes Film Festival to a standing ovation. Even more, it raked in $288.7 million at the box office against its $85 million budget. More so, he has received more than 60 award nominations for the role, with 18 wins.
Before Elvis, Butler had just three Young Artist Awards nominations to his name. Post-Elvis, Butler has continued to thrive in his acting career. The actor is playing Gale Cleven in the miniseries Masters of the Air. In March 2022, he was cast to play Feyd-Rautha in Dune: Part Two (2023)
Interesting Tidbits About His Hobbies or Interest
Beyond the cinematic space, Austin Butler has other interests and fascinating hobbies. It appears Butler didn't just happen to play "The King of Rock and Roll" perfectly; he also enjoys creating and recording music. Butler has been playing the guitar and piano since he was 13 and 16, respectively. Additionally, he collects guitars as a hobby. The California native also indulges in outdoor activities such as basketball, hiking, and cycling to stay in shape.