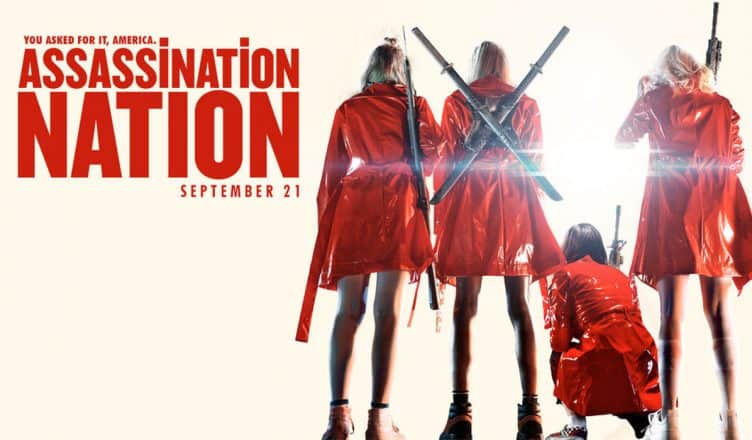 I've said it before, but it warrants saying again: 2018 really is a remarkable year in film. Not only are the movies almost universally excellent, but they are coming from so many different places — so many different voices — and covering so many different topics that even a few years ago would have been entirely unthinkable. The world indeed be on the fast-track to oblivion, but the movies have never been any better than they have been right here, right now.
And while Assassination Nation (2018) may lack the colorful pedigree of so many of the year's great movies — while it may lack some of the polish and some of the panache — it is no less insightful, no less necessary than all of the other standouts that have been garnering so much attention all year long. It takes a reliable old standby of narrative storytelling — in this case, Arthur Miller's seminal play The Crucible, and injects the life, vitality and prescience of the present moment into it that makes it seem fresher and more vital than it's ever been before.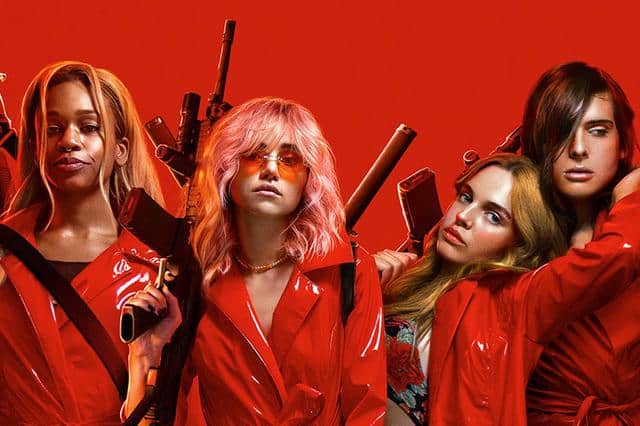 But I've gotten ahead of myself here. I haven't even explained what the movie is yet. And for that, we need to take a trip to Salem, USA.
The quiet suburb of Salem was unexpectedly rocked when one of its citizens first hacks, then leaks all of the private data of the town's mayor: ostensibly a conservative vanguard of "family values," but in truth a closeted member of the LGBTQ community. Predictively, the town turns on its chief executive, but that is merely prologue for things to come, when half the town has its data similarly leaked. As neighbor turns against neighbor and order rapidly unravels into anarchy, an agitated contingent of townsfolk take to the streets to uncover the identity of the nameless hacker, by any means necessary.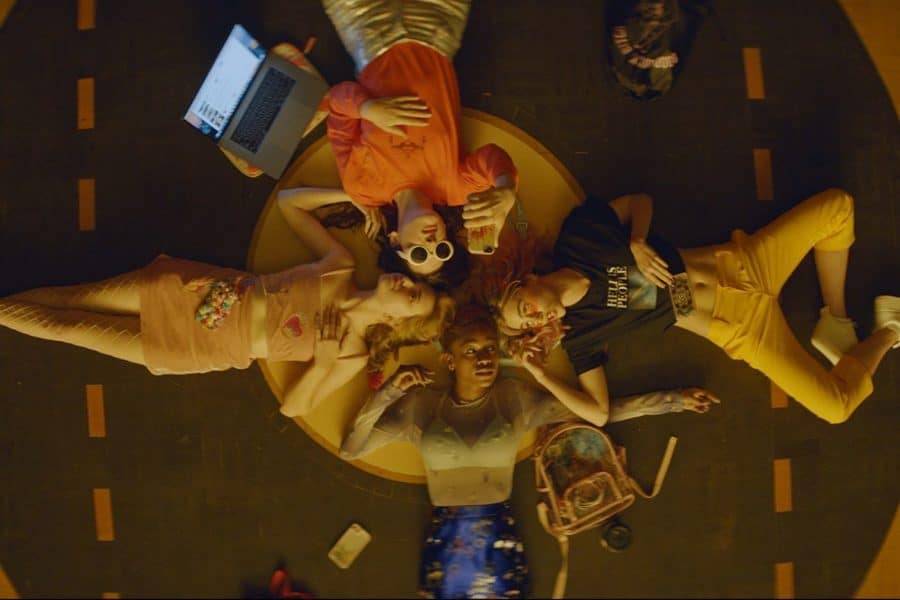 Rather than trying in vain to take everything in at once, Assassination Nation closes in on a single group of friends: Lily, Bex, Sarah and Em. Their intimate bonds form the framework from which we observe the pandemonium that soon engulfs the town: from leaked affairs with married men twice their age to naked, homophobic retaliation to baseless accusations that they, in fact, are the ones who hacked the town, these four women quickly find themselves in the very crux of the town's growing madness.
Outside of its Millennial facelift, the underlying text remains fundamentally unchanged. From largely benign roots, the community of Salem is engulfed by violence and hysteria as neighbor rapidly turns against neighbor and baseless accusations implicate innocent victims of mob violence. Narratively speaking, it doesn't make any attempt to reinvent the wheel, just to make its material relevant to modern-day Trumpism as opposed to 1950s McCarthyism.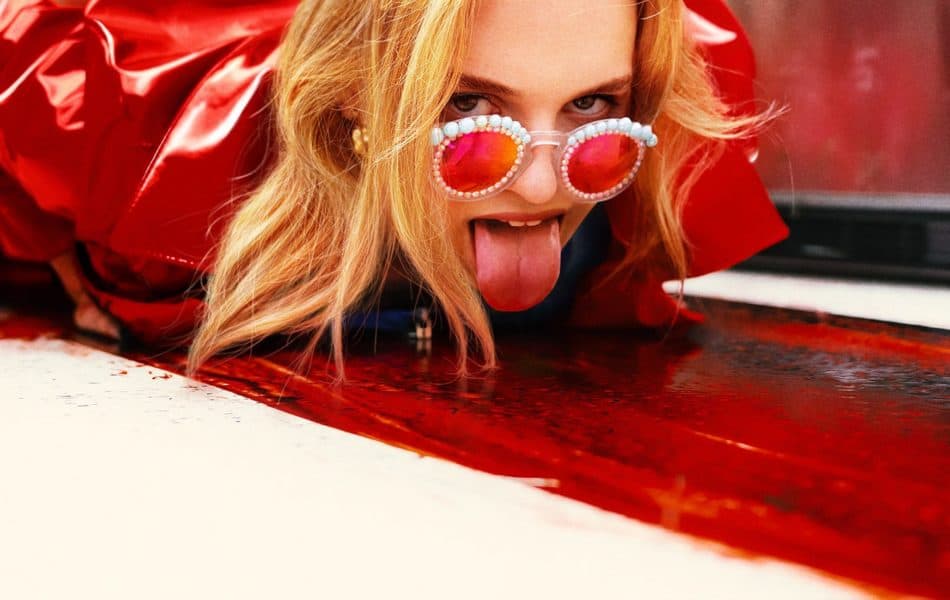 In that regard, director Sam Levinson performs himself admirably well. Its core cast of diverse females is bristling with an authentic energy that, like this summer's Eighth Grade, is genuinely remarkable for somebody who, himself, was never a teenage girl. Levinson experiments with the same split and intersecting screen visuals that were first flirted with in the early 2000s, although here they feel liked earned representations of the multitudinous ways that Millennials often see the world: through a series of overlapping screens, rather than via a monolithic lens. It's The Crucible by way of Spring Breakers (2013), whose third act leans full tilt into the stylish anarchy of The Purge (2013).
The movie thankfully takes its time before getting to its blowout finale: pushing the anarchic warfare all the way to the third act. Instead, it develops the various primary and secondary relationship that are at the core of that conflict, tracking the arc of their growth or dissolution as more and more data is leaked to the general public. From the main four girls' resounding support for one another, to emotional confrontations with various love interests, to the support (or rejection) of their parents to the increasing frustration with the authority figures on the prowl for the faceless perpetrator, we get to intimately know these characters and the conflicts that pit them against one another.
If anything, I actually wish that we could have gotten more buildup to the unquestionably satisfying action in the film's third act. Clocking in at a lean 108 minutes, there was plenty of time to detail even more of the data-leak fallout in what should have been a much expanded second act. Some tertiary characters weren't nearly as fleshed out as the broader narrative wanted them to be and I can't imagine reaching a point where I've seen enough of these four amazing women in action.
Assassination Nation is another grand cinematic achievement in the 2018 style. It's fresh and fun and tragically in-sync with the times. If you wanted to blow off some pent-up steam between certain, infuriating parties condescending to you about why Brett Kavanaugh is actually deserves more sympathy than his rape victims, this is the perfect outlet for your deserving rage.