Normally a new junkie, I've found it increasingly difficult to keep up with the daily scandals and trials of the budding Trump administration. As every day brings its new furies to rage needlessly against, I've found myself retreating more and more into the comfort of the big screen: caught inescapably between my need to be up-to-date on every newsworthy item floating in the infosphere and my self-preserving need to cut myself off for my own good.
Without getting into the specifics of it (there are certainly more comprehensive sources for that elsewhere on the internet), the Senate confirmation hearings for Brett Kavanaugh's Supreme Court nomination have been, perhaps, the most bile-sputtering news item of the last decade, and have caused me to jump ship from every social media platform I subscribe to let I throw my phone at something bone-hard and immovable.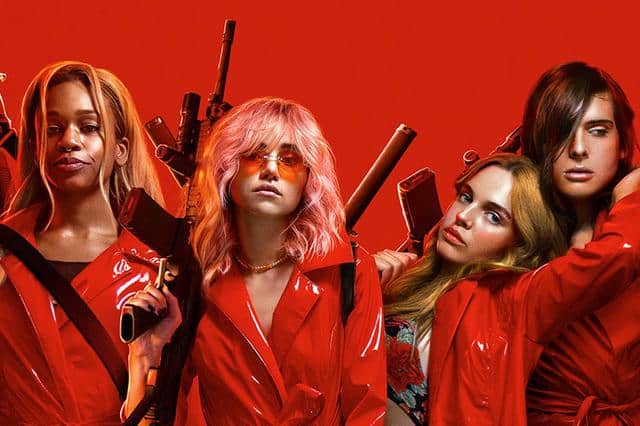 As ever, I turn to the movie's for some desperate respite from the realities of our current Darkest Timeline. And, as fate would have it, the perfect balm for this week's news cycle just so happens to be the new movie to hit theaters: Sam Levinson's viscerally satisfying Assassination Nation (2018).
As I describe in my review of the film — which is, by the way, just about as excellent a piece of cinema as we've seen from 2018 — the film is Arthur Miller's The Crucible by way of Spring Breakers (2013): a Purge Night spectacular that's tailor-made for the #MeToo era. It's prescient, it's terrifying and it's got one Hell of a third-act blow-out.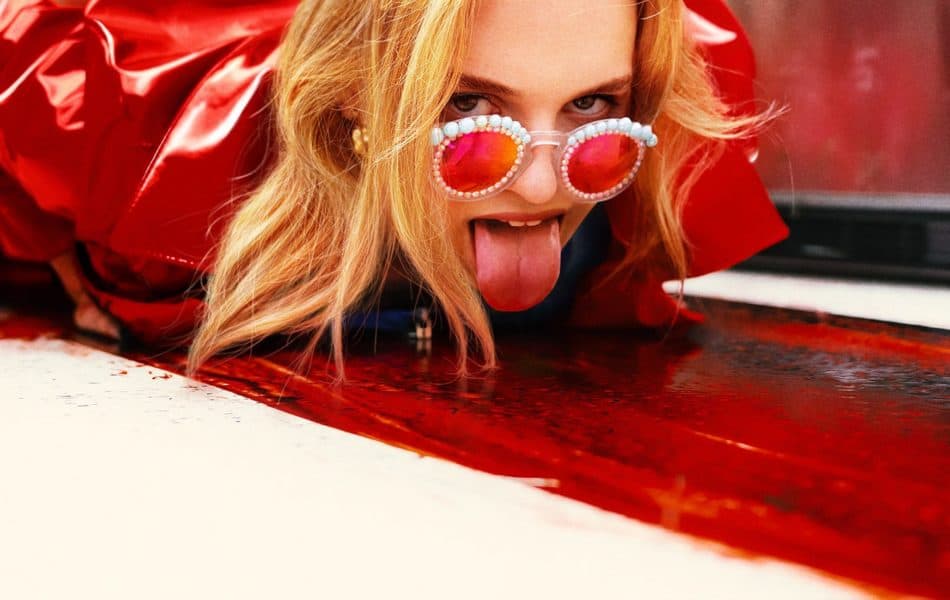 Oh, and it features four kick-ass women slicing, dicing and full-on blasting a town full of regressive, toxic, suburban ghouls in loose-fitting flesh-suits that only barely resemble actual human beings in the most cathartic ways imaginable. There's a call arms as powerful as anything seen in theaters since Charlie Chaplin's rousing, anti-fascist speech in The Great Dictator (1940) that will doubtless play as the rallying cry for Millennials for decades to come.
While Assassination Nation is hardly a perfect movie, it is, however, the perfect movie for this precise moment in time: for this year, this month, this week. It's a respite from the hardships of the "real world," yes, but also a way to make sense of it, to filter it down into something both meaningful and manageable. It's exactly what I needed to get my mind off the rapist running for a spot on the Supreme Court, and also to springboard me into action against those who would empower him.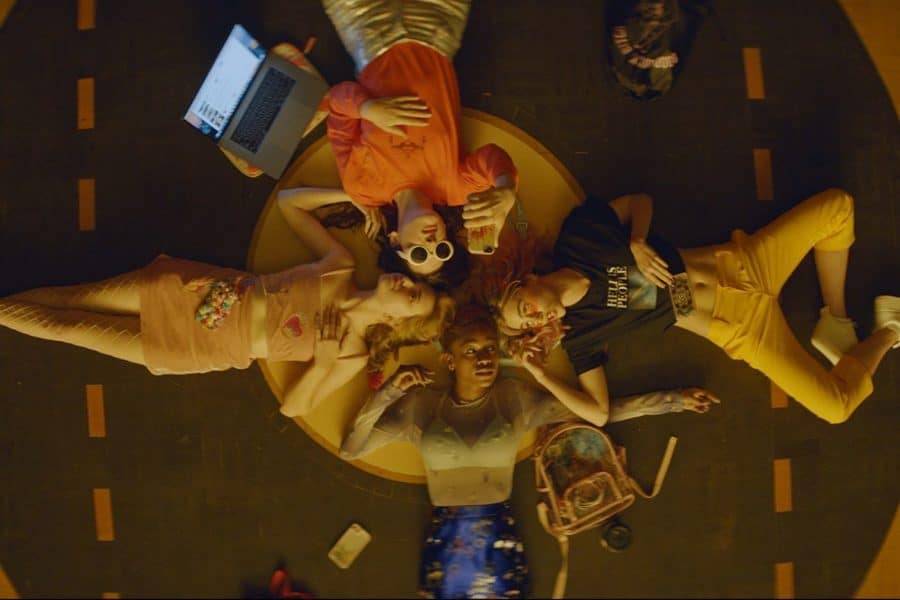 If you're finding the present moment a bit overwhelming — if it's all just too much for you to deal with right here, right now — take a page from my book. Drive to your local theater. Spend a couple bucks on a movie ticket and some popcorn. Unplug for a couple of hours as some badass women in red raincoats take on the whole world by themselves. Regroup, and emerge ready to change the world.