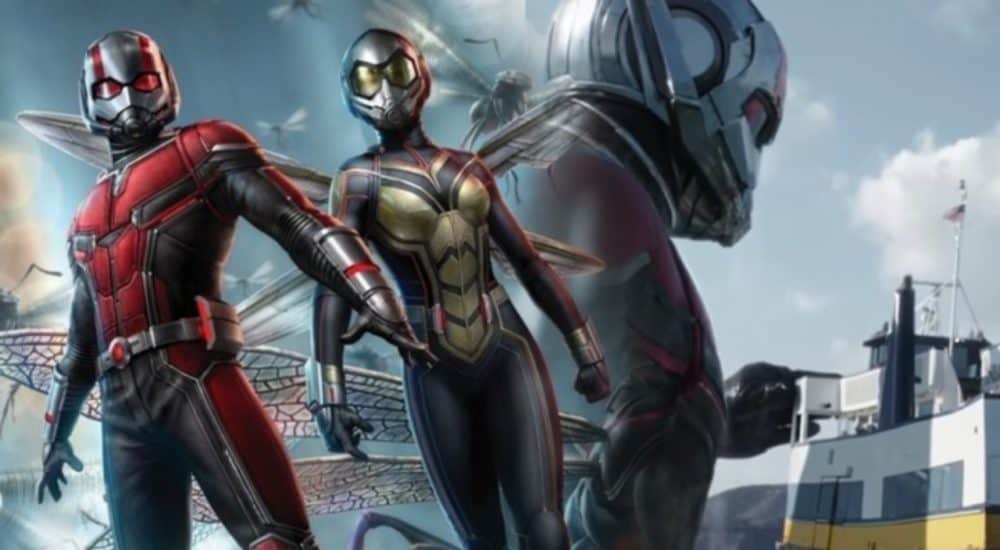 Regardless of anything else, good or bad, that it had going for it, Ant-Man and the Wasp (2018) was always going to have the unenviable task of following up Avengers: Infinity War (2018) in Marvel's Phase 3 lineup: a movie that has been ten-years in the making, publicly and repeatedly teased to audiences for the past six years, and the culmination of the company's eighteen other movies leading up to it: not just narratively, but thematically as well.
Infinity War was an even bigger hit than the cultural touchstone preceding it, the instant-classic (and possible Best Picture contender) Black Panther (2018), the high water mark of the blockbuster season and the first movie in the MCU to gross more than $2 billion theatrically and ended on a world-shaking climax so acutely tragic that my wife told me that she was going to take a bereavement day the following morning (and I'm still not convinced that she was entirely joking about it, either). Of that ending, the so-called "snap heard around the world," she told me "half my heart's been turned to ash."
THAT'S what this movie had to follow-up.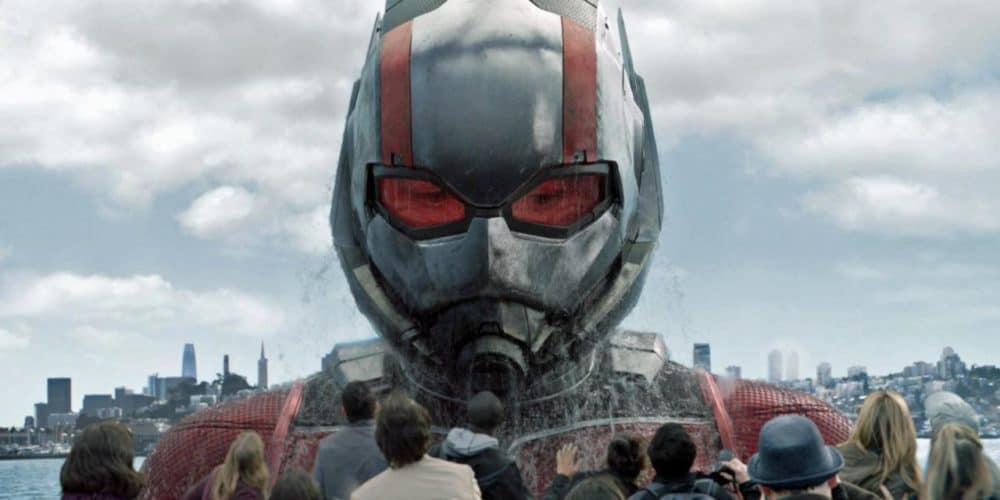 What's more is that this film also had the distinction of acting as the expected post-Avengers pallet cleanser: a relatively low-stakes follow-up to a bombastic, highly anticipated team-up that functionally resets the stakes to zero again so that everything has some pace to build up to in time for the inevitable Avengers sequel. It's the same role that the first Ant-Man (2015) played in the wake of Avengers Age of Ultron (2015), only this time the next Avengers — tentatively titled Avengers 4 — was a mere 12 months away, not the three-years afforded between Age of Ultron and Infinity War.
So rather than starting a new foundation from which six or more other movies could build upon in time for the bigger and better team-up of A-lister superheroes, both this and the upcoming Captain Marvel (2019) have the assigned task of treading water so that the machine can keep making money and generating publicity between now and the start of next summer. And to accomplish this, both films are actually prequels that need not overlap with the ironclad events of Infinity War: with Ant-Man and the Wasp occurring immediately before, during and after Thanos' invasion of Earth.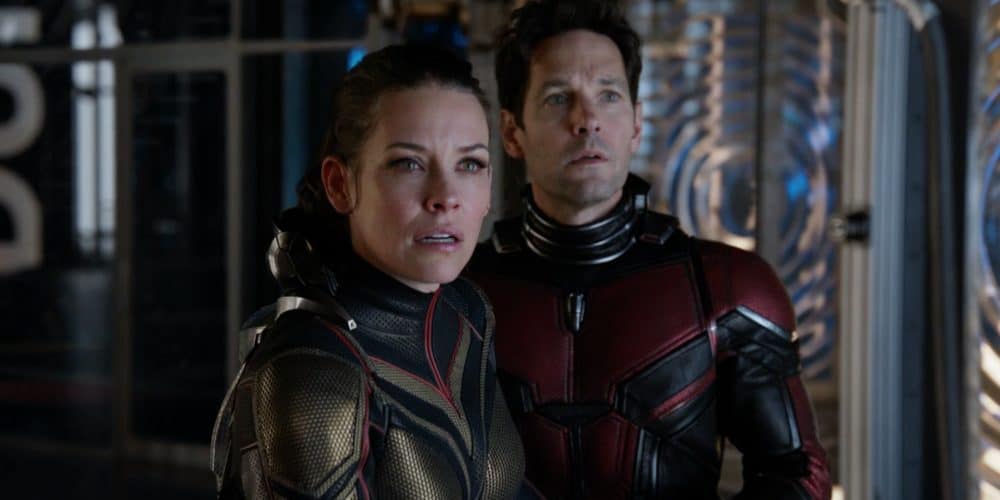 So, naturally, the question on everybody's lips is "did it succeed?" Is it a worthy successor to the unfinished story of the Mad Titan's universal genocide, a satisfying place-holder between rapid-fire Avengers titles AND a pithy, action-packed escalation from the "smaller than life" 2015 original from which it sprung?
Well, no. Not really. With so many expectations to live up to, generational cinema to fall between and relatively little to work with while everybody's thoughts and prayers are still with the black smears of ash marking the way between here and Vormir, I'm convinced that literally nothing could have.
It's a fun movie. I certainly liked it. It's more than worth the $10 I spent to see it opening night. But, no, it's not going to be everything that everybody was hoping it would be from the word go.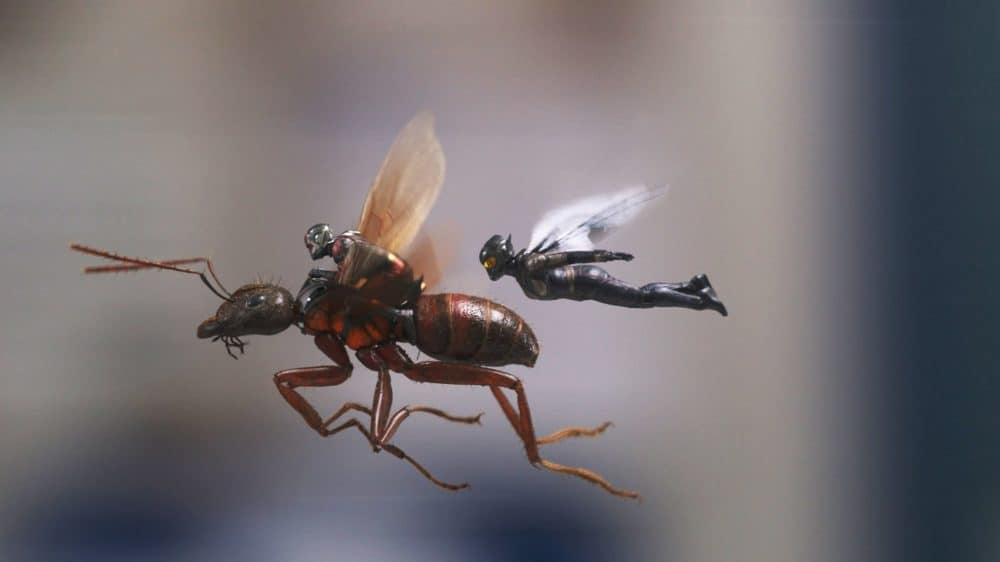 So how does it work on it's own merits then, divorced from all the unreasonable expectations and unfortunate slot in the release schedule? Well, we pretty much pick up with what we learned about its pint-sized superhero in Infinity War. Unable to take life on the road, separate from his family (and especially his daughter), Scott Lang turns himself in to the US government and makes a plea deal: two years under house arrest for the crime of unsanctioned superheroics during the events of Captain America: Civil War (2016). When we enter the scene, Scott Lang (Paul Rudd) is mere days away from his hard-earned freedom and trying desperately to keep his cabin fever in check long enough to be out from under the government's watchful gaze. But when he gets a bizarre vision of Hank Pym's (Michael Douglas) wife, who has been trapped in the Quantum Realm (last seen in the finale of Ant-Man) for the last three decades, he desperately calls Hank and his daughter Hope (Evangeline Lilly), who promptly abduct them to their remote lab, where they have been building a gateway to said Quantum Realm in secret for the last two years after becoming legally culpable for Scott's actions in Civil War.
As it turns out, they are responsible for Scott's visions, which were triggered when they briefly opened their gateway to the Quantum Realm in a madcap attempt to rescue their missing matriarch. Scott's visions are the result of him becoming quantumly entangled — that is, physically merged — with her after entering the Quantum Realm during the events of Ant-Man: meaning that Scott is their only link to her and the roadmap that they need in order to find her. Unfortunately, during a series of unlikely screwups on Scott's part (ranging from his moonlighting with Captain America to placing far too much faith in his silver-tongued friend Luis (Michael Peña)), the FBI, a shady tech-dealer AND a mysterious, phantasmal assassin are all in hot pursuit for the trio (or, more specifically, Pym's suitcase-sized laboratory and all of the priceless inventions inside of it).
Now THAT was a mouthful.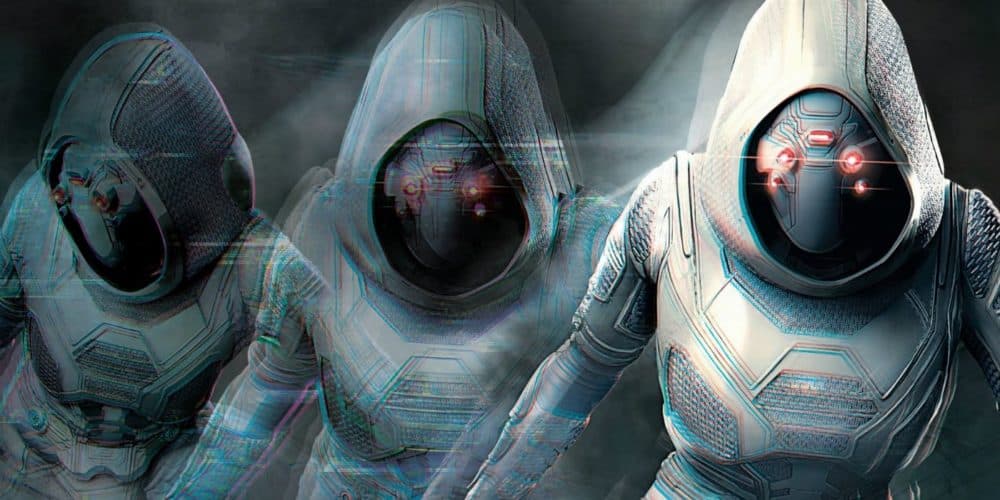 Fortunately, despite the overly elaborate set-up that took a small essay just to spell out in its broadest strokes, the movie itself is so, so much simpler than that. Put simply, Ant-Man and the Wasp is an inversion of the first Ant-Man. Instead of Scott & Co. teaming up to break into a laboratory and steal some state-of-the-art tech, they are on the run from a whole cadre of ne'er-do-wells trying to do the exact same thing to them. Only this time, Pym's lab is standing in for Darren Cross' Yellowjacket suits.
Unfortunately for it, however, the movie just feels like a mid-Avengers continuation of that same movie. Evangeline Lilly makes an overdue and thoroughly kick-ass turn as the titular Wasp, ultimately proving to be as adept at the film's action scenes as Rudd is to the comedic, out-of-costume scenes. Lang's interactions with his daughter Cassie (Abby Ryder Fortson) are as endearing as ever (with a special shout-out going to an extended action-ish scene in the film's opening minutes where the pair escape Raiders of the Lost Ark style from a cardboard maze that has consumed Lang's home and yard). There are a few more great size-gags, another phenomenal Luis monolog and enough alternating action and comedy to keep anybody entertained through its two post-credit scenes (one of which is perhaps among the studio's best-such cinematic tag-ons).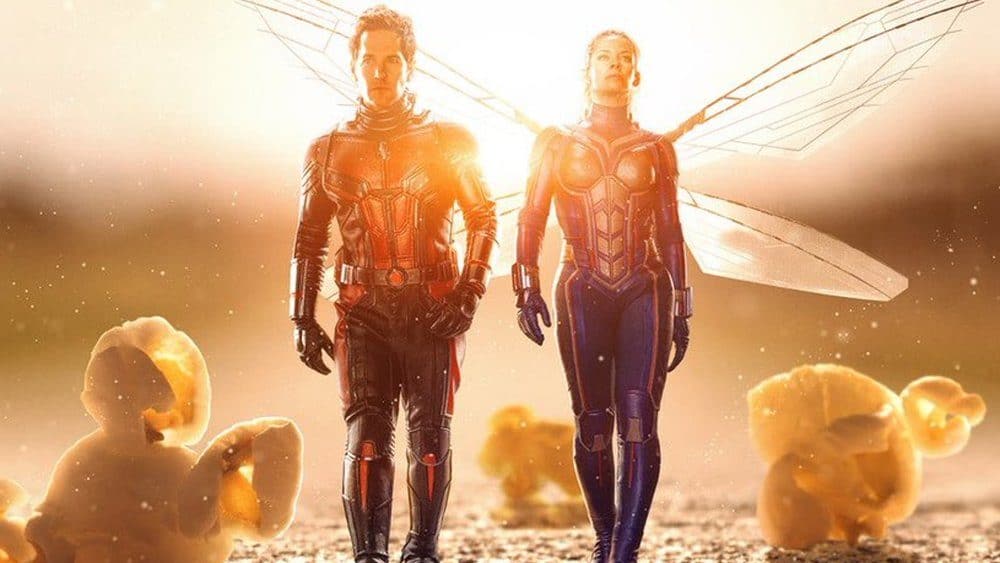 It's just that these aren't quite enough — and certainly aren't fresh enough by now — to round out a full length sequel. The story is so over-crowded with bad-guys that nothing feels as emotionally or narratively grounded as the far superior first film. In particular, the clandestine tech-dealer (Walton Goggins) and goofy FBI director (Randall Park) are varyingly pointless or over-used, detracting from the far more interesting duo of Ghost (Hannah John-Kamen) and her shadowy partner (who, being one of the film's few genuine surprises, I won't spoil here). We never realy get to feel these characters out in the way that we get to other Marvel villains, especially lately, and their relatively small parts of the plot move by far too quickly to do either of them justice. The Quantum Realm is visually stunning, but barely used outside of the rescue-mission that Hank, Hope and Scott try (and often fail) to get underway for most of the film's runtime.
When push comes to shove, Ant-Man and the Wasp is a fun movie that's ultimately funny enough, earnest-enough and action-packed enough to do well by die-hard Marvel fans, but those who weren't impressed with this set of characters the first time around will find even less to tolerate here. A more tightly-focused script, centered more directly around Ghost versus our titular heroes (with perhaps the FBI as an omnipresent but minimally important background element) with greatest emphasis on team-up action sequences and size-based visual gags would have made it a more necessary-feeling follow-up to its refreshing predecessor, but it's only a solid action movie in its current form.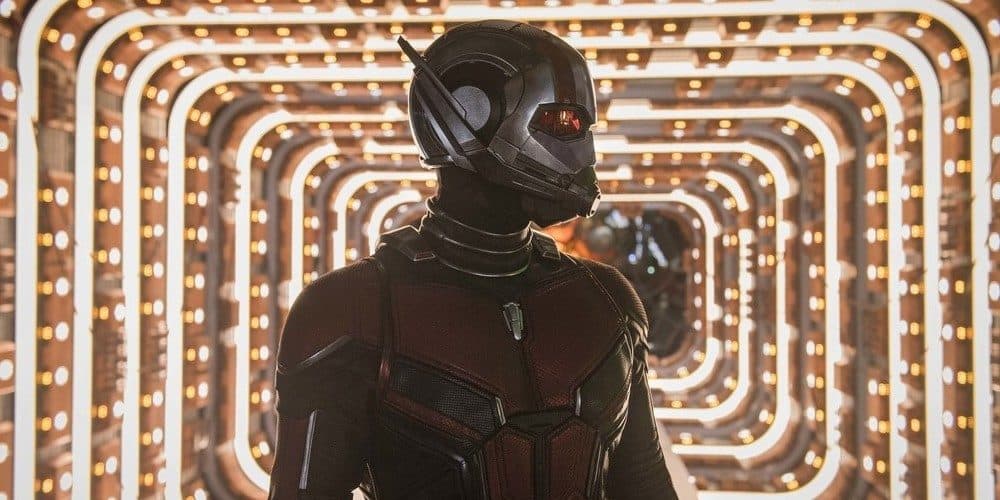 In a lot of ways Ant-Man and the Wasp feels more like a Phase 1 movie than anything Marvel has released recently. It's fun and funny and well-paced, but it can't help but feel **ahem** small and, quite frankly, mostly insignificant compared to the bigger and better things happening elsewhere in the Marvel Cinematic Universe. It's certainly better than most blockbusters that come out this time of year, but it isn't quite where it needed to be.
Rating: 3/5